The Best Latinx Podcasts of 2021
11 Latinx Podcasts We Listened to and Loved in 2021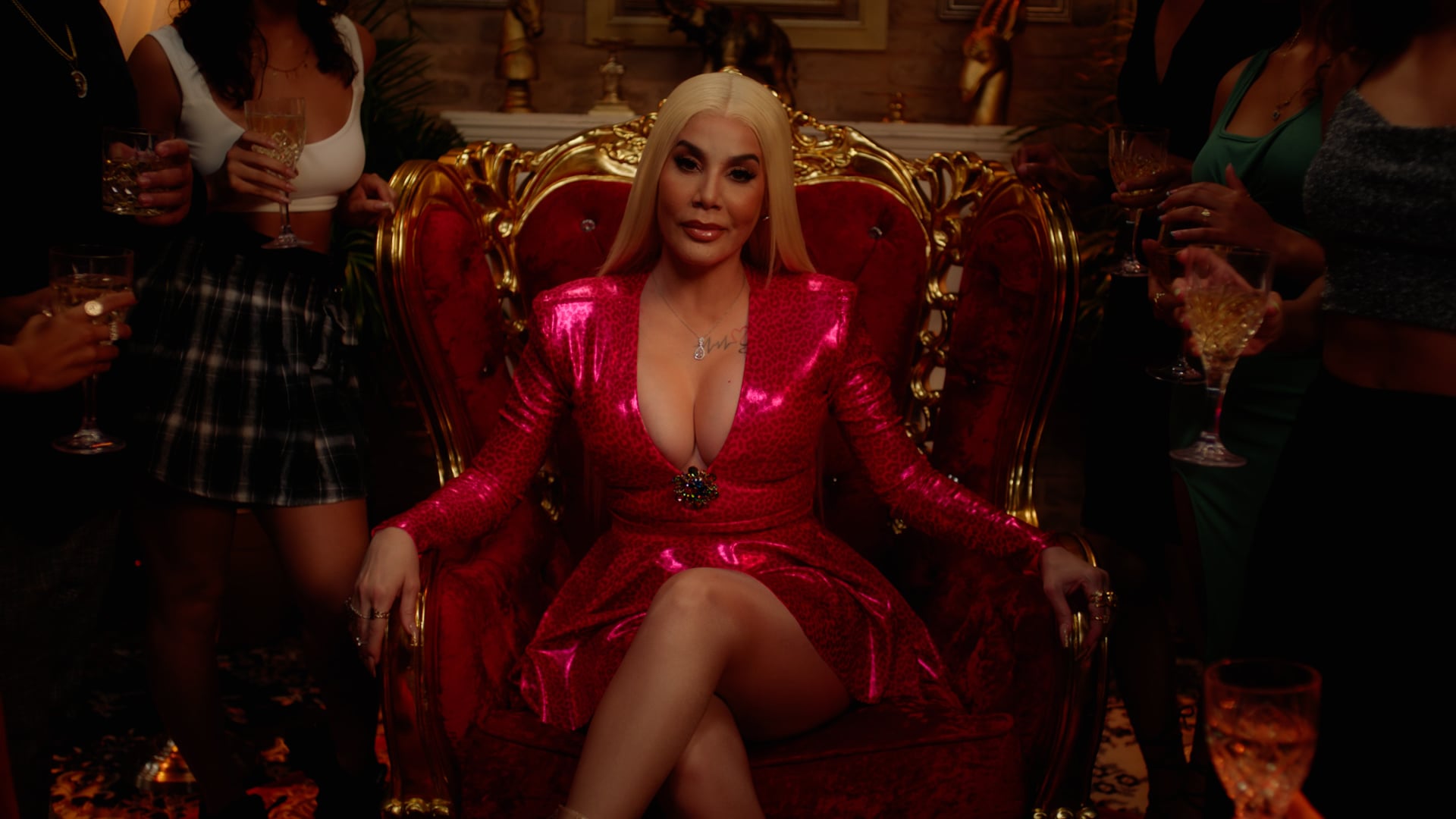 Image Source: Spotify
If, after two years of this pandemic, you have found that you've developed a love for and obsession with podcasts, just know that you are not alone. According to Spotify, the consumption of podcasts by the US Latinx community is growing fast. The community overindexes in podcast consumption compared to the general audience in the US. "But there's still a lack of representation in the industry, even among LatinX creators," Fernando Spuri, manager at Spotify's Sound Up platform, said in a press statement. Well, enough of that! Today we celebrate the best podcasts made by Latinx creators that have cheered us up, inspired us, made us laugh, kept us informed, and much more. From self-growth and mental health, to activism, literature, inspiring interviews, comedy, and money and business tips, here are some of our favorite Latinx podcasts right now.
Best Latinx Podcast on Cultural Identity: Identity at Play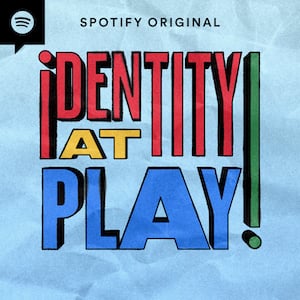 Image Source: Identity at Play
Identity at Play is a fantastic place to educate yourself on all things Latinx identity, even on some topics that you might not be familiarized with. From anti-Blackness in the Latinx community to breaking past Hollywood stereotypes about Latinx and Indigenous people, this podcast is empowering, educational, and oh so relevant.
Listen to Identity at Play here.
Best Latinx Comedy Podcast: Aquí Presents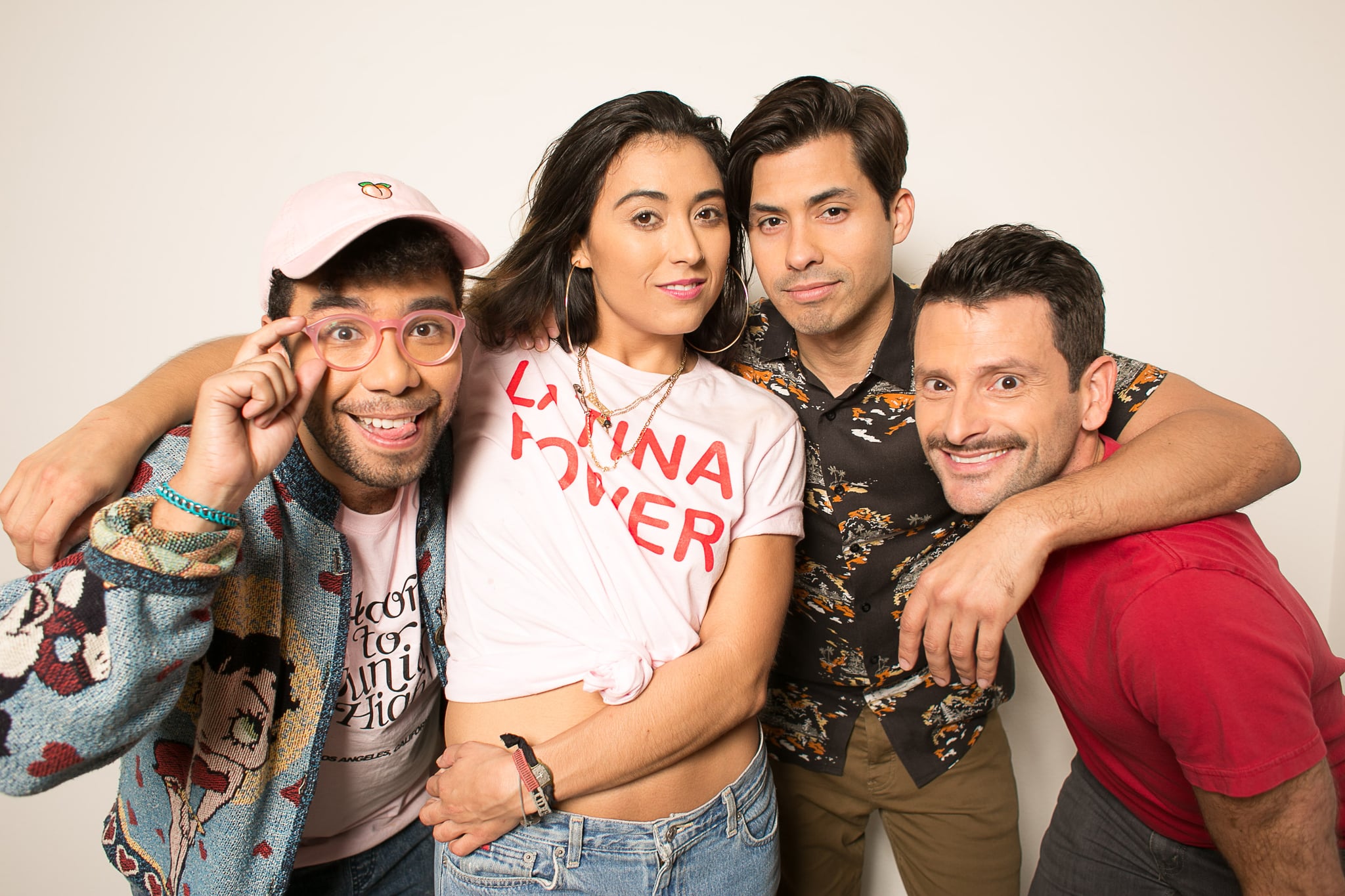 Image Source: Spanish Aquí Presents
On each episode of Spanish Aquí Presents, hosts Raiza, Oscar, Tony, and Carlos bring you the best of Latinx comedy. You'll love this pod for its funny sections like "¿Que te Pica? (What's itching you?)," or the improv set that closes every episode. Their fans and reviewers say that their show feels like being on a group call with your friends and cousins. Don't miss their interview with Danny Trejo!
Listen to Spanish Aquí Presents here.
Best Latinx Self-Growth Podcast: Las Doctoras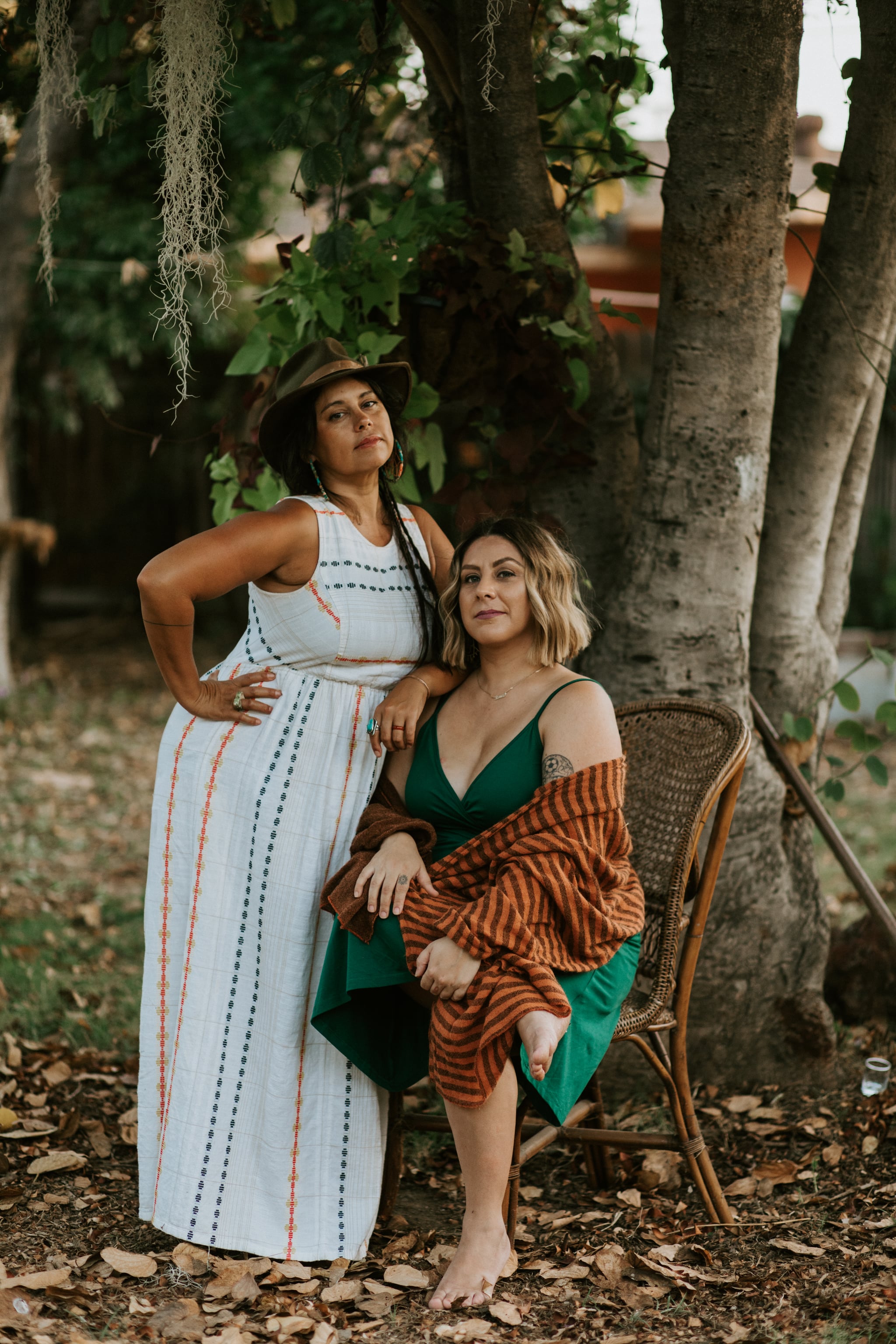 Image Source: Karissa Raya
Las Doctoras is a podcast, book club, and online magazine hosted by Dr. Renee Lemus and Dr. Cristina Rose, who cover all things self-development and identity with the help of Latinx experts. In the past, they've dedicated episodes to parenting with nonviolence, body politics, healing generational wounds, and discussing spirituality from a social justice perspective, among other topics. They have a lot of content on Latinx parenting and also host writing courses and workshops!
Most Empowering Business and Career Latinx Podcast: Latina to Latina
From actor and producer Gina Torres sharing why she decided to refuse a dream job to care for her ailing father, to María Elena Salinas recounting the challenges she faced to get pregnant, every Latina to Latina episode goes beyond the success stories of Latinas who are changing the rules in every field. "Those moments stick with me because they're the messy, real parts of life that are rarely captured in a professional bio," host Alicia Menendez told POPSUGAR.
Listen to Latina to Latina here.
Best Latinx Music Podcast: Loud
Loud explores the history and evolution of reggaeton and is hosted by none other but the reina of the genre herself, Ivy Queen. The most interesting thing about this 10-episode show is how it takes apart the most popular misbeliefs about reggaeton, going to the very beginning and the birthplace of the genre, Panamá.
Best Podcast to Hear Your Favorite Latinx Superstars Getting Personal: En la Sala
Originally hosted by Becky G and now hosted by Venezuelan singer Evaluna, this show is a great interview library in which your favorite Latinx megastars get candid about their careers and life experiences. Find everything from J Balvin's episode discussing mental health to an interview and ultimate relationship goals reference with Camilo (who happens to be Evaluna's husband), Sebastian Yatra, Lauren Jauregui, and many, many more.
Best Podcast to Know What's Cool in Latinx Music: Alt.Latino
For those who believe there's more to Latinx music than reggaeton, Alt.Latino is where you'll find the best music recommendations that you won't hear on mainstream radio. Discover new artists through unique interviews with musicians who don't always get the spotlight they deserve. Don't miss their best singles of 2021 roundup.
Best Latinx Podcast to Talk About Everyday Mental Health Issues: Yeah No, I'm Not OK
Image Source: Yeah No, I'm Not OK
With this podcast, actor and author Diane Guerrero wanted to start a mental health revolution by talking about how we feel. Each episode explores issues like addiction, depression, anxiety, and radical self-love through conversations with activists, artists, and mental health professionals — and sometimes her friends — to shed light on how they learned to heal from their experiences.
Listen to Yeah No, I'm Not Ok here.
Best Podcast to Learn More About Mental Health With the Pros: Latinx Therapy
Hosted by psychologist Adriana Alejandre, LMFT, this podcast is an absolute must for those interested in learning how to deal with mental struggles like loss or anxiety, while also addressing cultural stigmas and stereotypes with help from Latinx mental health professionals. They also have episodes in Spanish para los bilingües out there.
Listen to Latinx Therapy here.
Best Podcast to Know What's Happening in the Latinx Community: Latino USA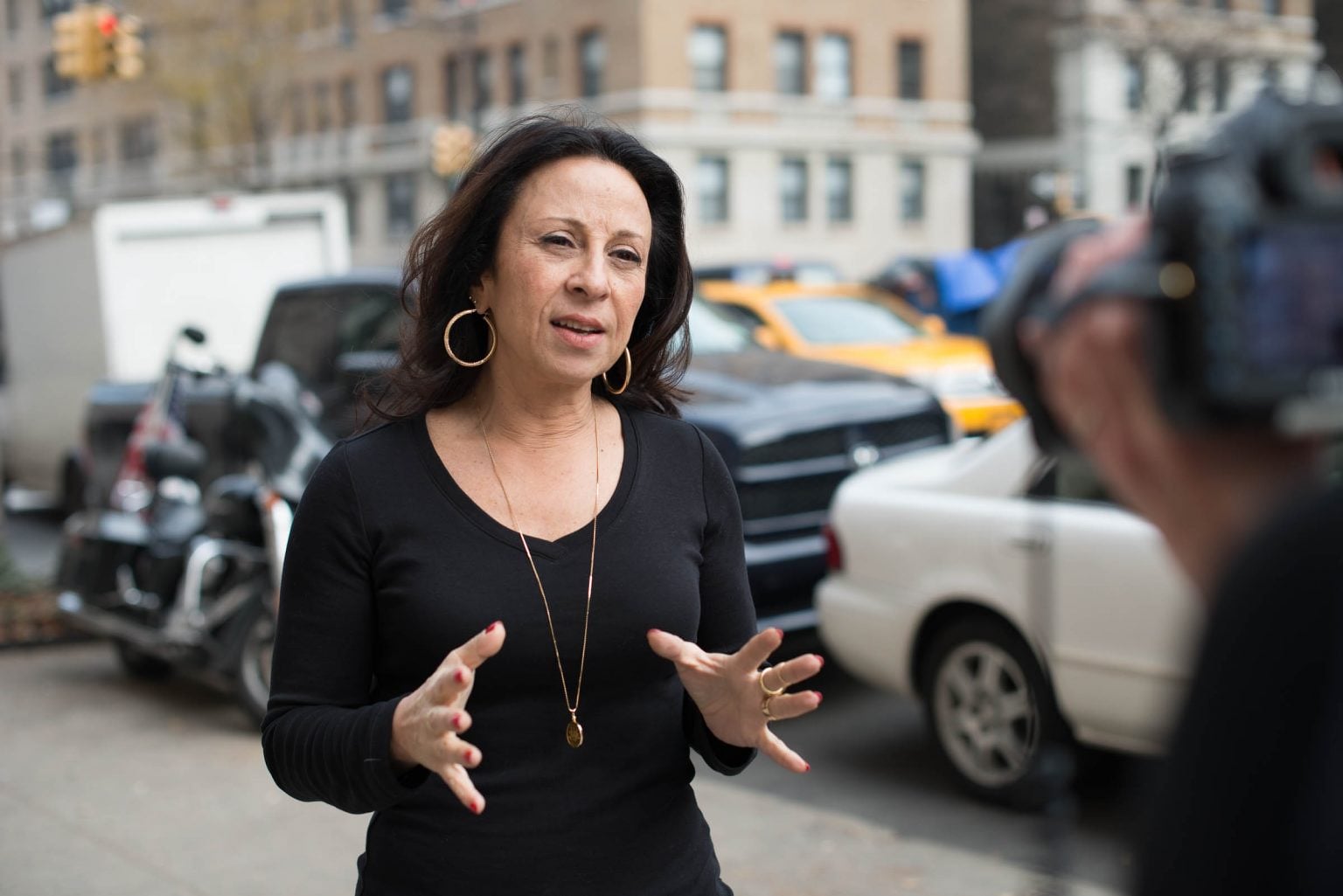 Image Source: Latino USA
We live for this journalistic gem of a show. Author and legend Maria Hinojosa hosts and directs a team of journalists and writers who dive deep into the different realities of Latinx in the US in each episode, from life at the Mexico-US border to Afro-Puerto Rican representation or being a student in the Bronx during COVID-19. Also, don't miss their inspiring "How I Made It" section, in which up-and-coming artists like Lido Pimienta and historic megastars like José Feliciano share their journeys to the top.
Best Feminist Latinx Podcast: Heroine
Majo Molfino, the author of Break the Good Girl Myth, hosts this show in which she interviews inspiring women on all topics, from one of her best episodes on how to manage impostor syndrome with Latina investor and Silicon Valley mogul Vanessa Larco, to an intimate chat with author Isabel Allende on loss, feminism, and unavoidable pain.