Every editorial product is independently selected by our editors. If you buy something through our links, we may earn commission.
As a stylist, it's crucial to find creative ways to wear everyday clothing — you want to maximize every piece you own! One of my all-time favorites is scarves or long sarongs. Their versatility is so impressive, allowing you to create several fun and interesting outfits out of just one simple piece in your closet. I have them in many colors and prints and bring them with me everywhere I go. Read ahead for just a few of the many fun ways you can style a sarong, and find a few shopping recommendations to get your collection started.
Stylist Irma Martinez, who has worked with celebrities like Thalia, Sofia Vergara, Daisy Fuentes, and Eva Longoria, shares her most useful fashion secrets with POPSUGAR Latina. Find her book El Manual del Estilista on Amazon.
01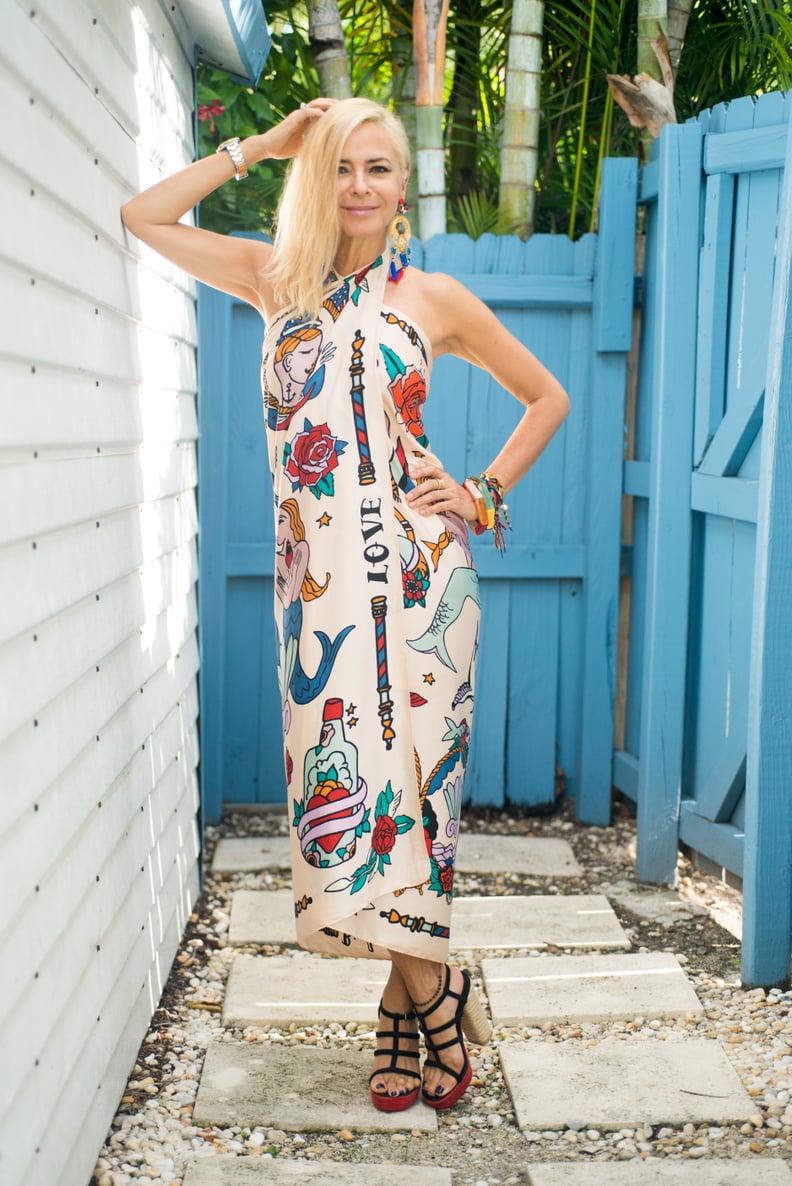 Long Halter Dress
Wrap the scarf around your body and up to your neck, tying two of the four corners in the back. This will make a simple long dress that can be worn for the beach or even lunch.
02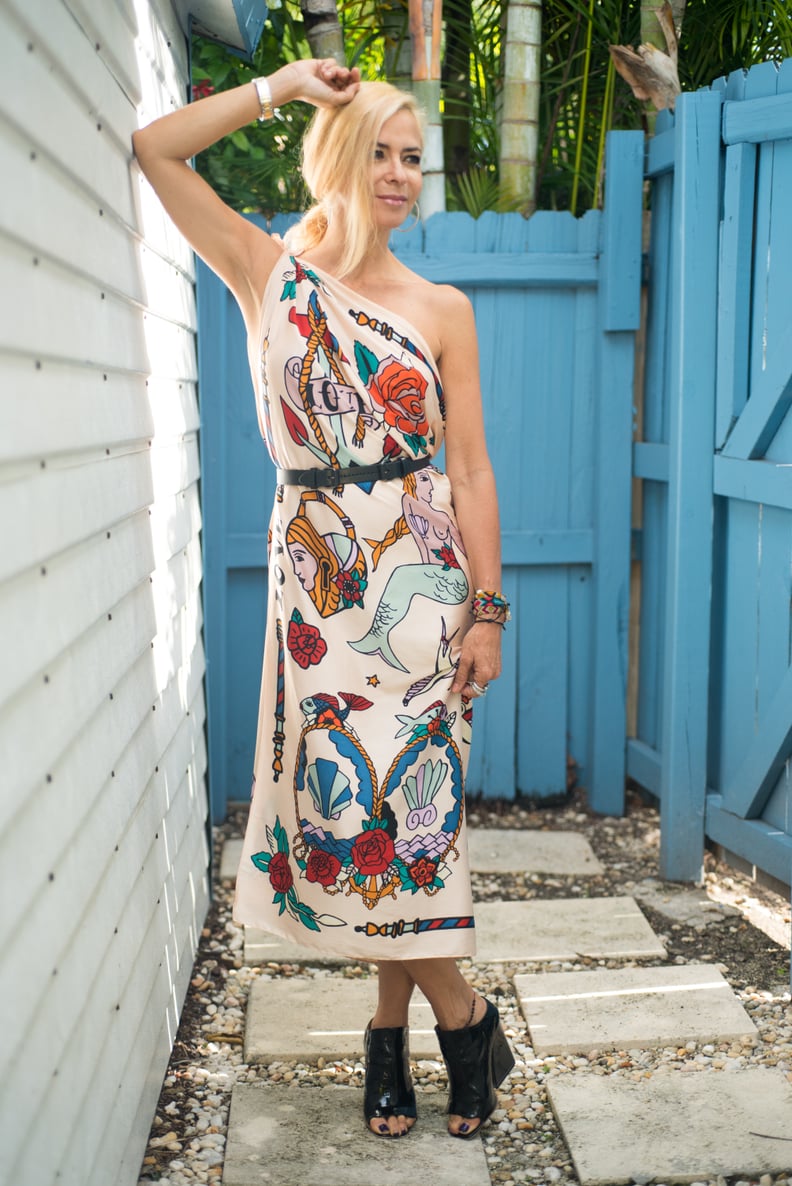 One-Shouldered Dress With Belt
Instead of tying the sarong behind your neck, do it over one shoulder to create this silhouette. Add a belt to add a bit of curve appeal to your body. Play it up with a cool pair of heels, booties, or flats depending on the occasion.
03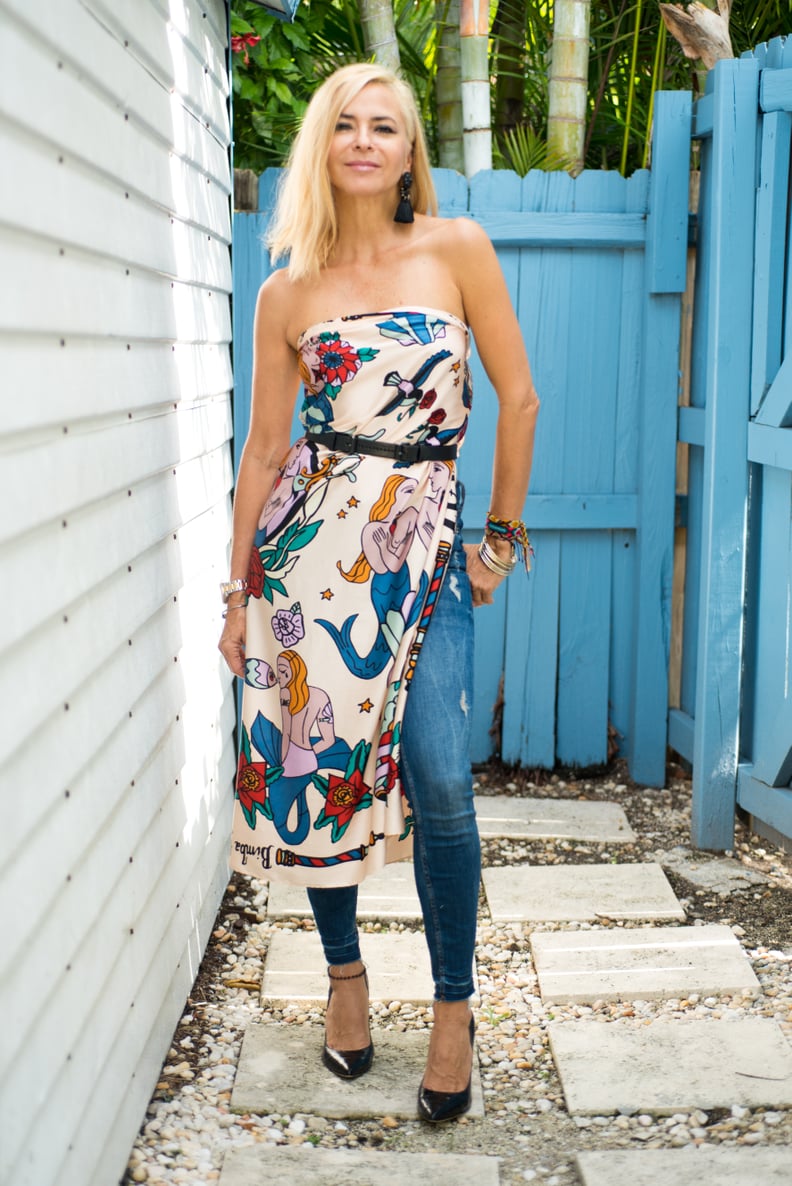 Strapless Dress
Show off your shoulders and let the sarong hang loose! Just wrap the piece around your body and tie a tight knot on the side so you have a slit going up your leg. For a casual day wear the strapless dress over your favorite jeans. Change quickly into a sexy night outfit by taking off the jeans and wearing the sarong with strappy stilettos.
04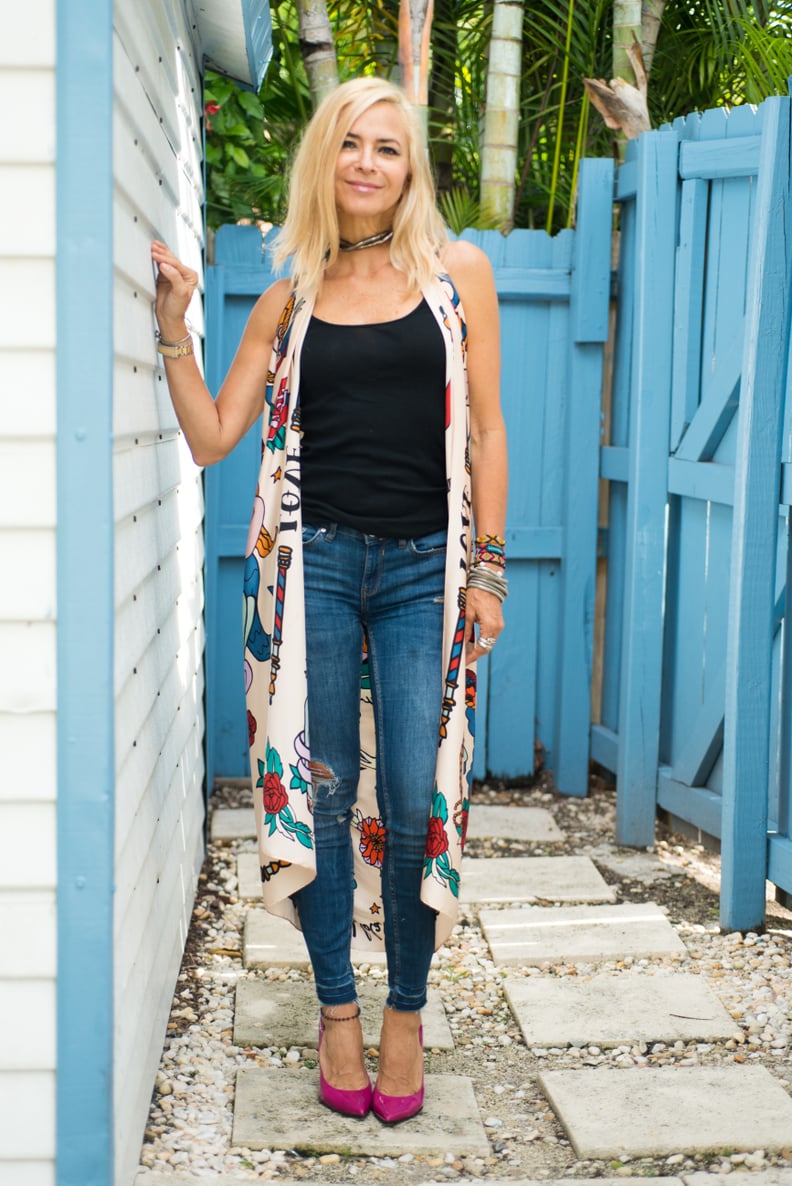 Kimono
Have a plain tee? Put together two diagonally opposing corners of the sarong, tie them, and slip it on with the knot in the back to wear it as a kimono. I also like this look with shorts if it's too hot out.
05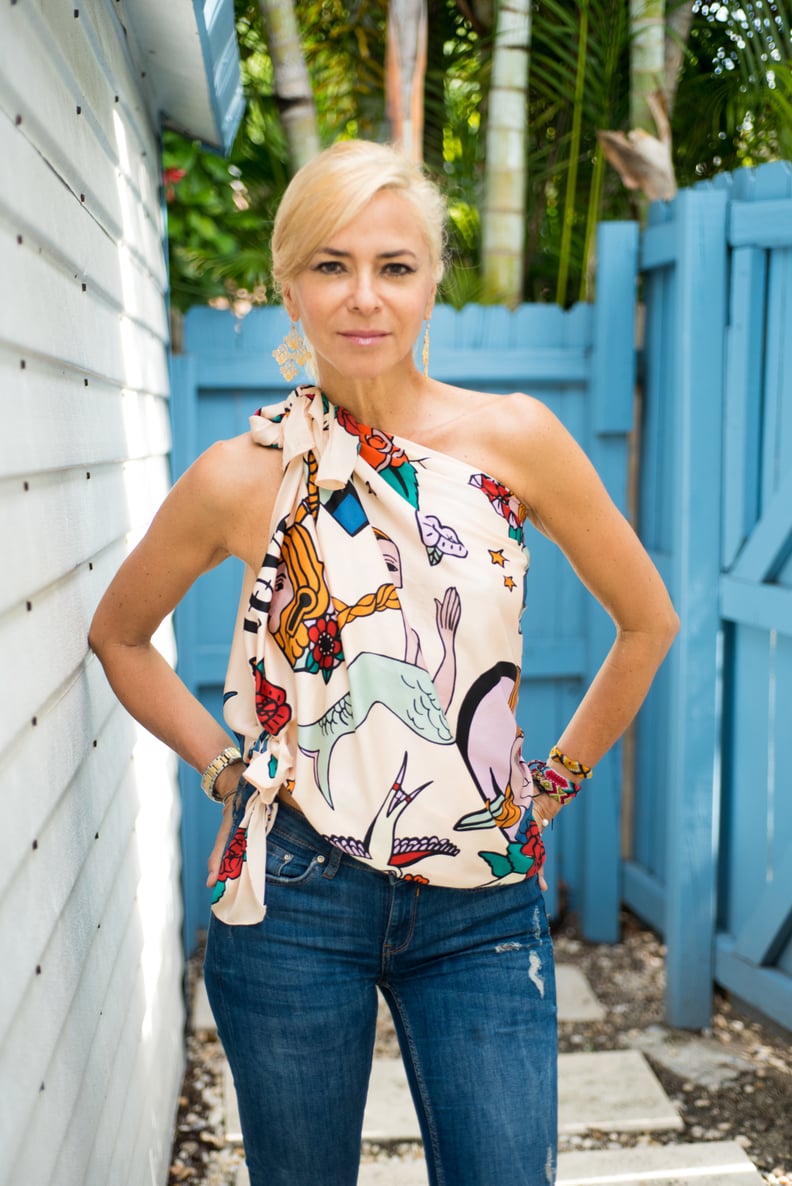 Stylish Blouse
This is great for a date night! Wear it with your favorite pair of jeans or a pencil skirt with sexy heels. Add hoop earrings for a more flirty look. Take the sarong and wrap it under your arms as if you were wrapping a towel after taking a shower. Instead of tying the sarong all the way around, take the two top corners and make a bow around your shoulder. Then, take the two bottom corners and tie them around your waist. Simple as that!
06
Strapless Shirt
A girl can never go wrong with a strapless top in the Summer! Follow the sarong in half, then tie it either in front for a bow-like look or behind the back to leave the front simple. If you don't like to show so much skin you can add your favorite jacket to the look. I personally like a cropped leather one.
07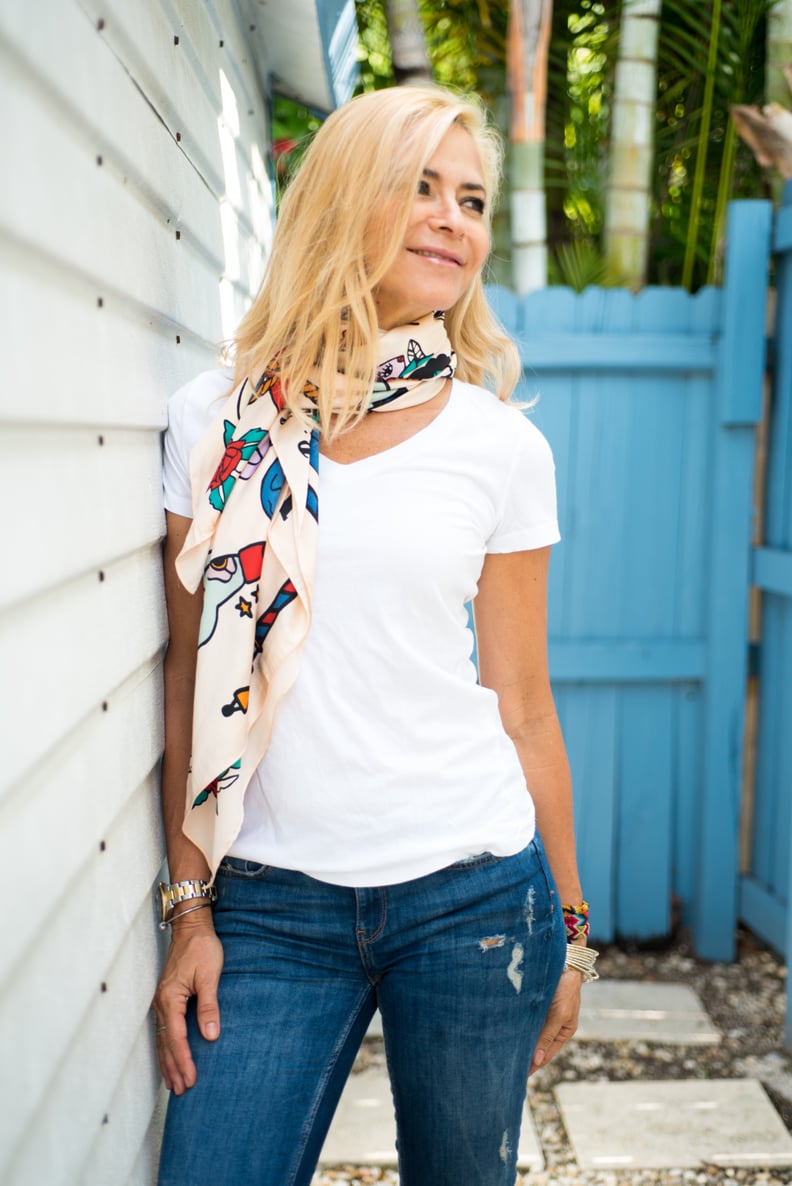 Knot Choker
Can't find the perfect necklace? No worries! Wear your sarong around your neck, leaving the knot to the front for extra sex appeal.
08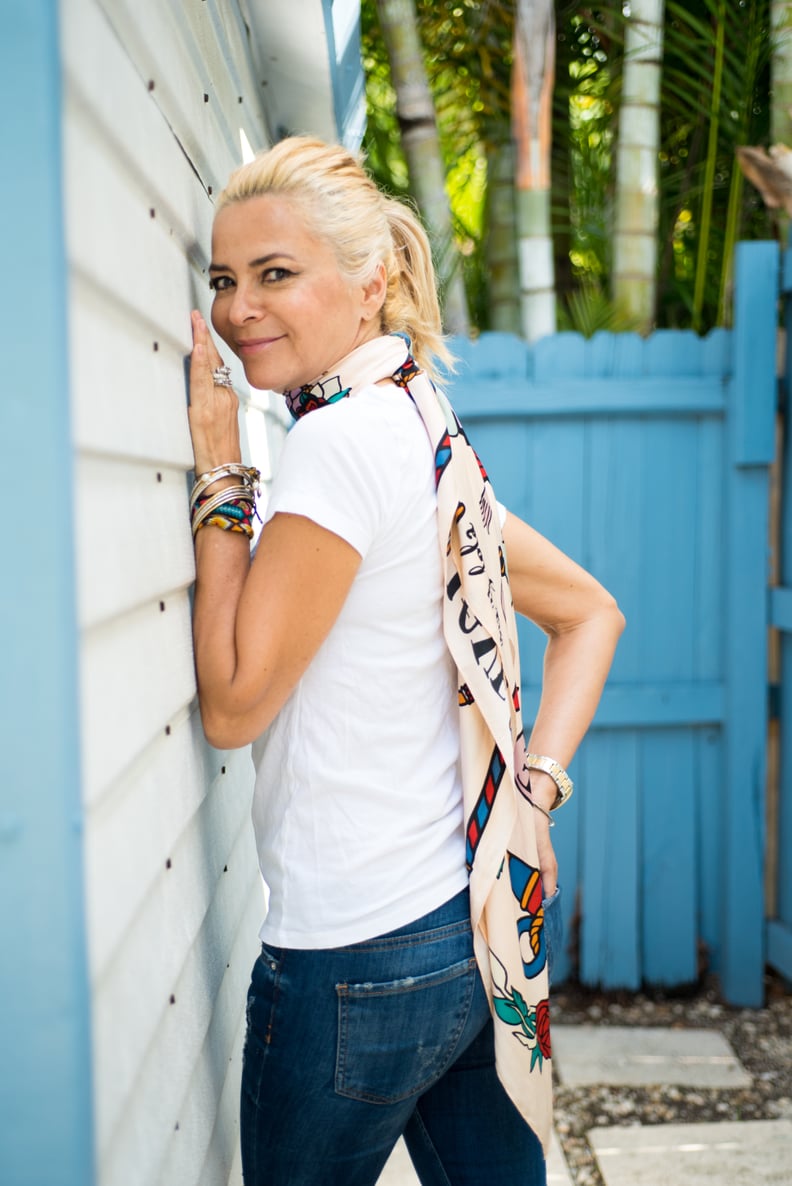 Long Choker
For another look, wear the tie toward the back, leaving longer pieces of the sarong hanging.
09
Purse
As an extra accessory, I use the sarong as a bag. Fold the sarong in half, add your essentials in the middle, and tie a knot. You can add a leather string or a broach to personalize it.
10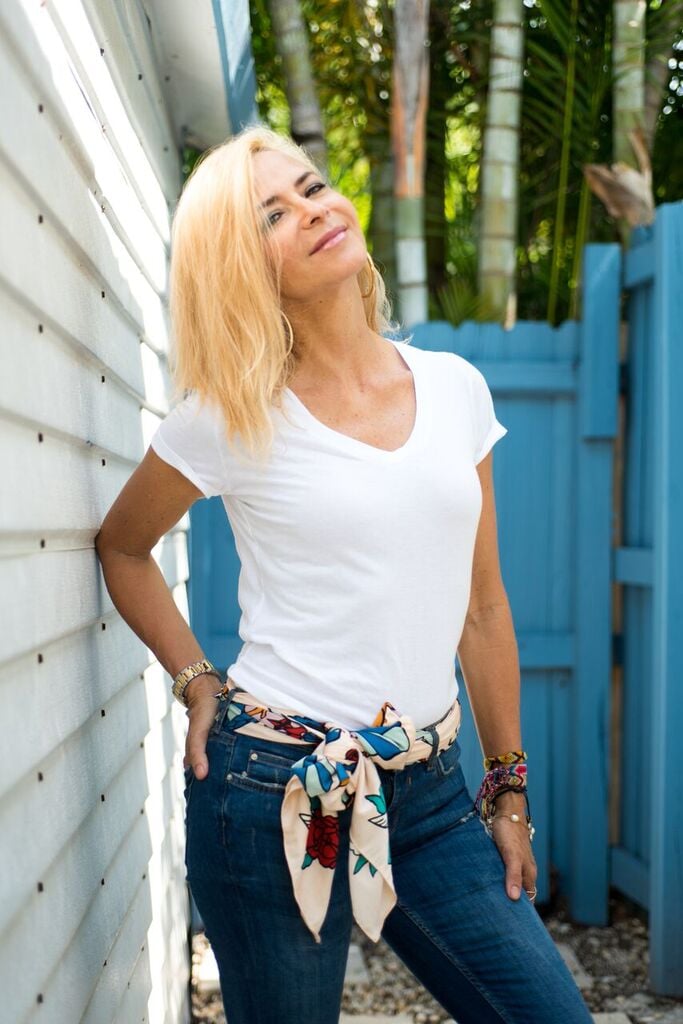 Belt
The perfect last-minute belt. The best part? You can customize it to fit your waist size. This is perfect when you just want to add a touch of color to your outfit.
11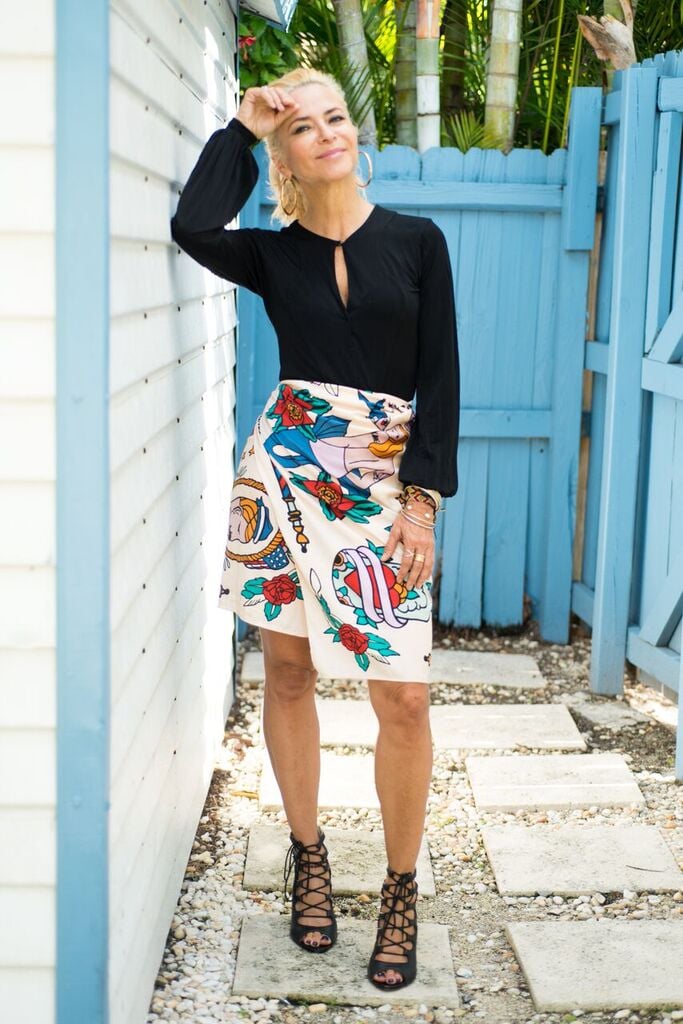 Short Skirt
If you live in a hot city like Miami, where I live, this lightweight skirt will work miracles! Perfect for a day of walking outside or late-night dining, play it up or down with sandals and a tee or with a white button-down. For nighttime, wear it with a silky top and heels. Simply wrap the sarong around your waist and pin it or tie it with a small knot.
12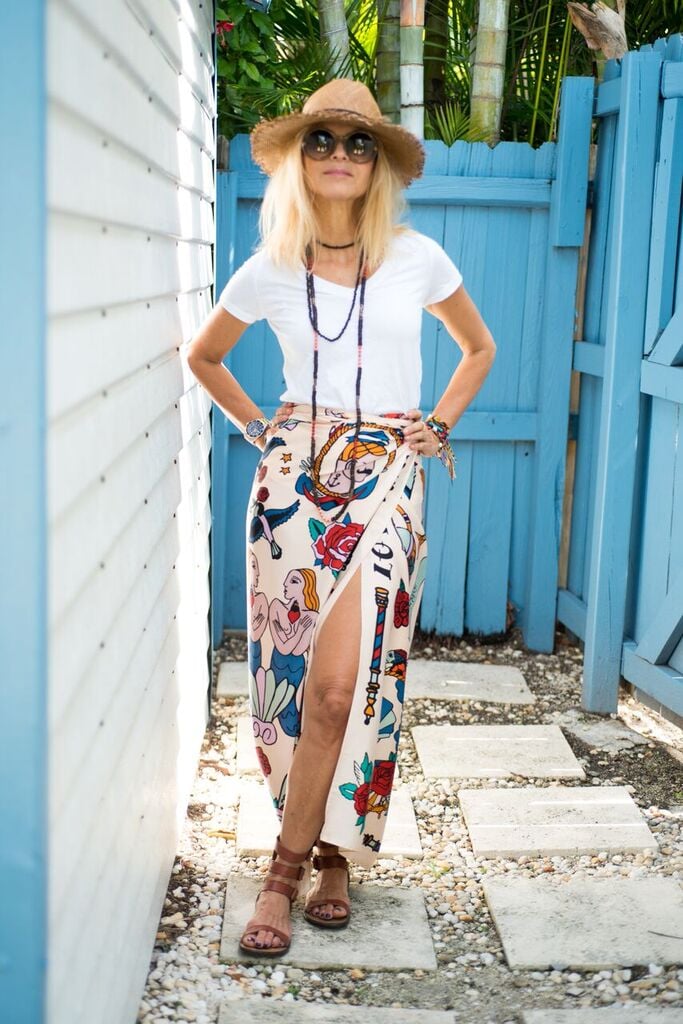 Maxi Skirt
Let the skirt drag a little for a beachy look. I love playing it cool with a nice hat and oversize glasses!
13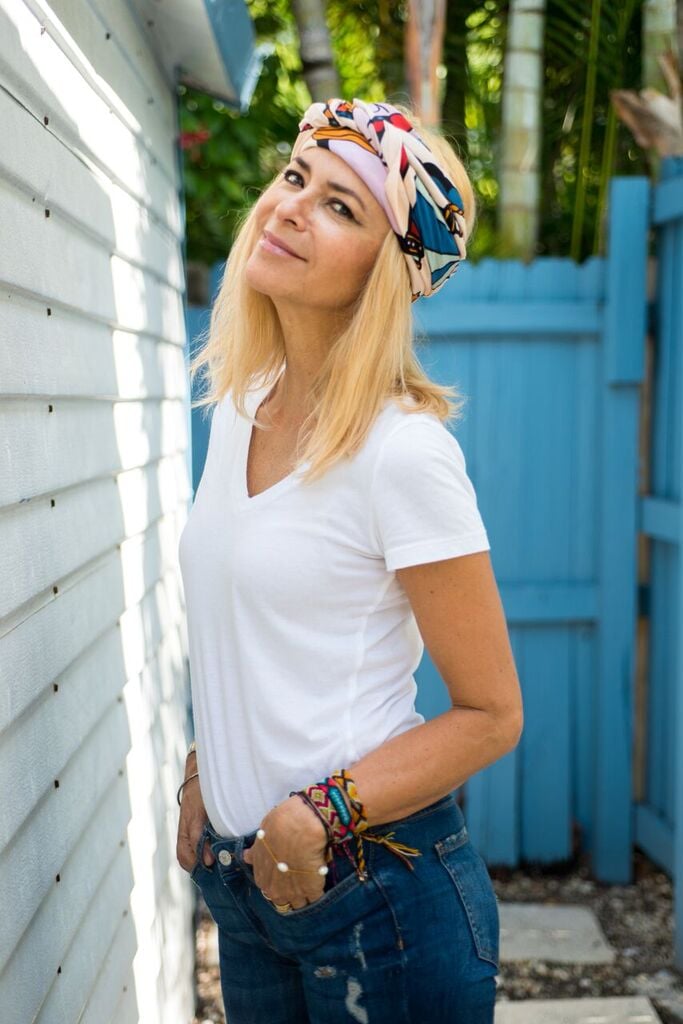 Classic Headband
Perfect for bad hair days, hot days, and simple shirt days. This look can add a lot of style and color to your outfits! Wrap the sarong around your hairline and tuck in the ends.
14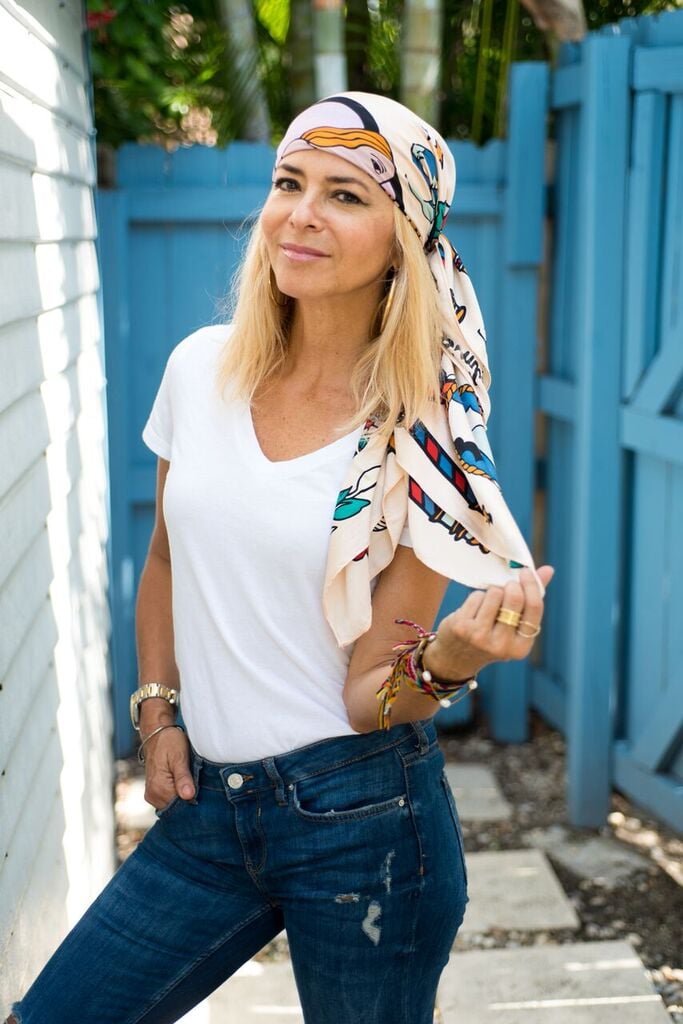 Headscarf
No matter the year, the '70s are always in style! Wrap the scarf around your entire head and tie a knot in the back. This look helps me play up a simple white tee and shows off a fun personality.
15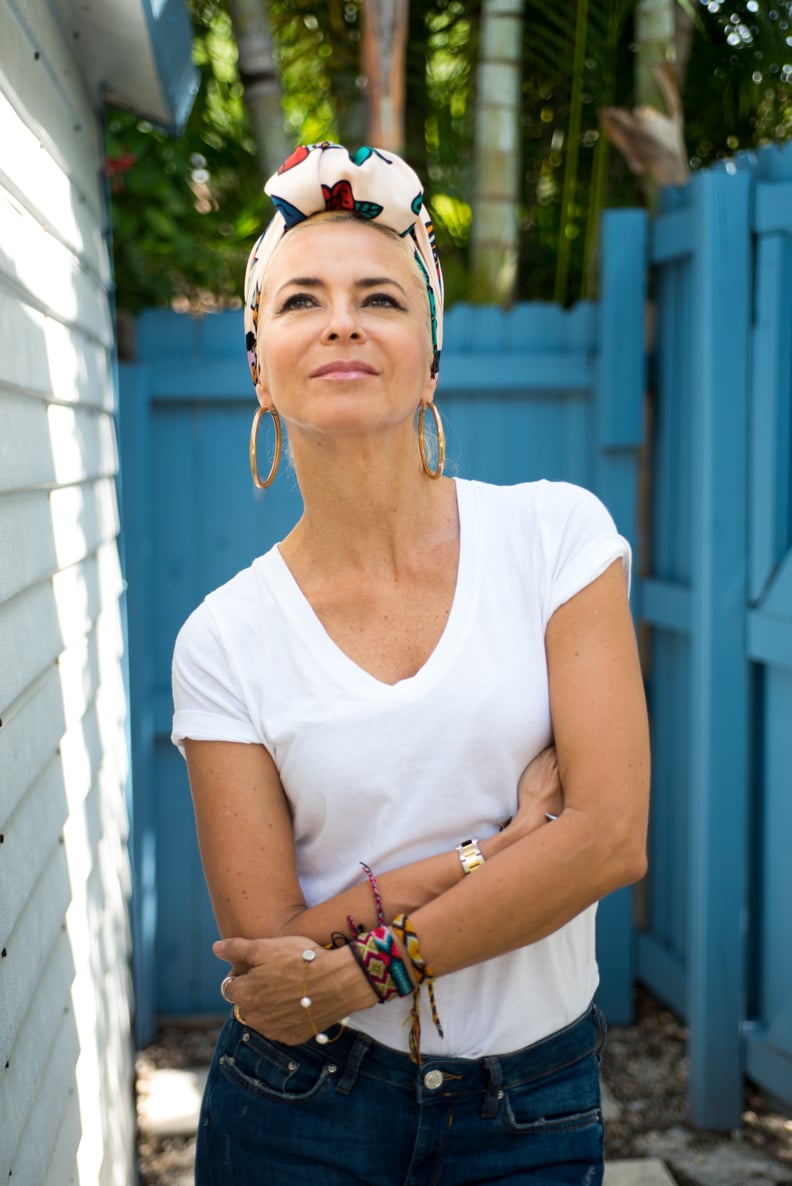 Turban
For those too-hot-to-handle days, wrap your hair in a bun and use the sarong to cover the bun, then create a nice bow at the front.
16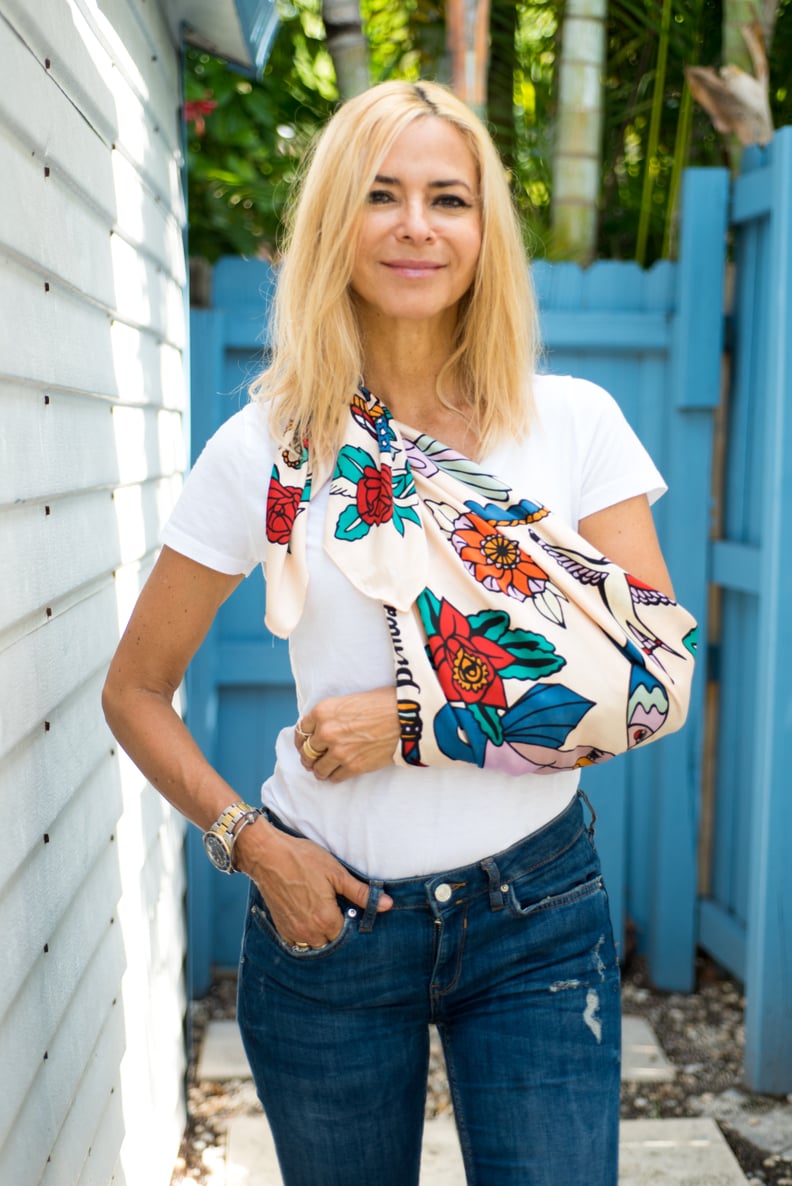 Stylish Splint
For the accident prone, wrap your splint around a stylish sarong to keep it stylish. The great thing is you can have a different one every day to complement every outfit. You don't have to look boring while healing!