Eva Longoria Says This Is the 1 Fragrance Her Telenovela Character Would Wear
As POPSUGAR editors, we independently select and write about stuff we love and think you'll like too. If you buy a product we have recommended, we may receive affiliate commission, which in turn supports our work.
With a wedding to plan, a packed TV production slate, and a fashion line for The Limited on its way later this year, Eva Longoria is one busy lady. Yet she somehow manages to make it all seem effortless — and look downright gorgeous along the way.
POPSUGAR Latina recently caught up with the former Telenovela star in a group interview at the launch of Elizabeth Taylor's newest (soon-to-be-iconic) fragrance, White Diamonds Night ($68), where she revealed her passion for perfume and all things beauty. Interested in what Eva had to say? Read on to discover it all, and then find out how she gets her clothes to fit her like a glove.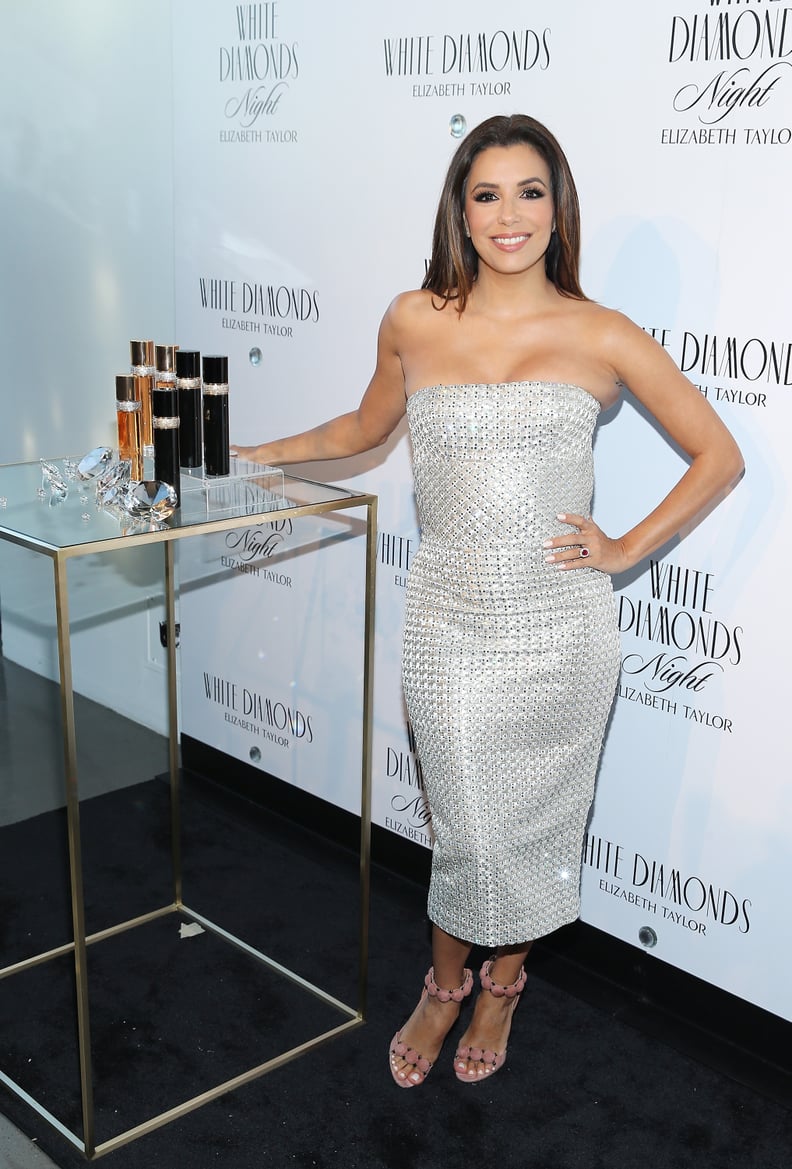 On Fragrance
"Fragrances should be used like accessories. You should have a good variety that you can interchange with dates or the office . . . [For daytime] I like [a clean floral scent], and then I like a light, feminine musk for nighttime."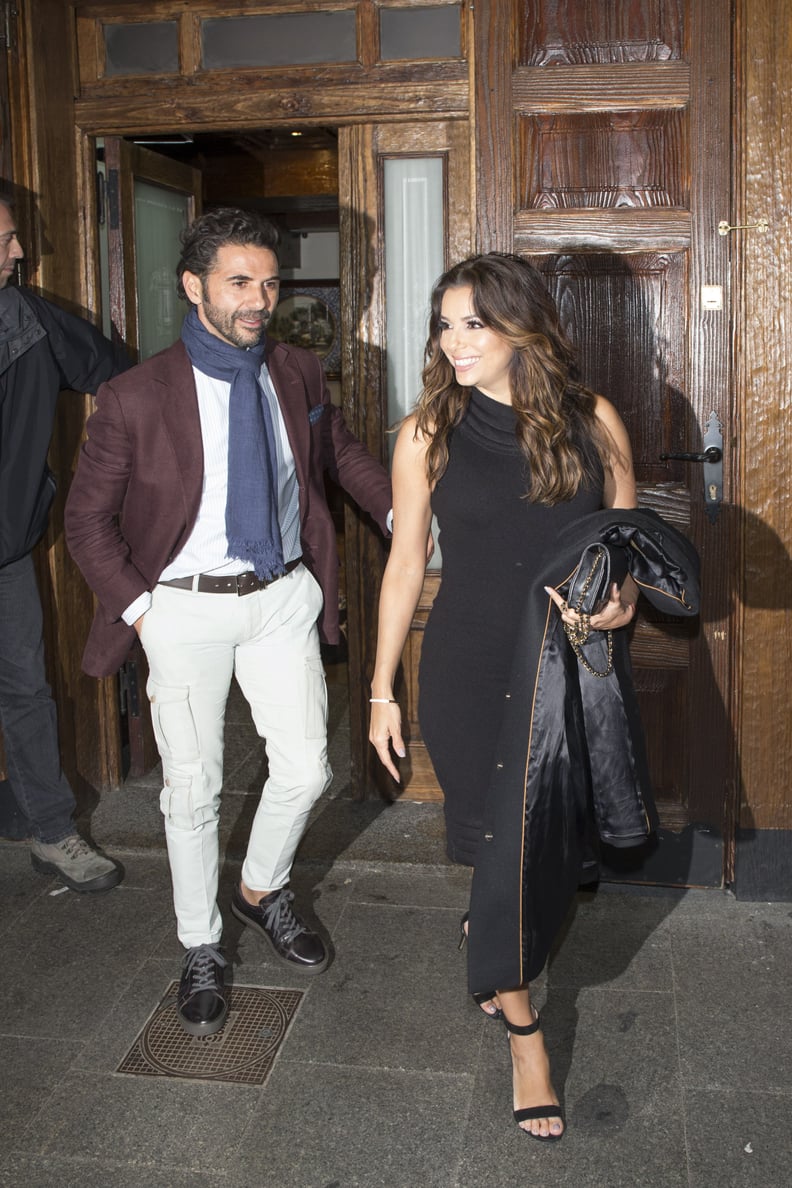 On Her Fiancé José Antonio Bastón (aka Pepe)'s Take on Fragrance
"Pepe has a lot of fragrances. People go, 'Is there a scent that reminds you of Pepe?' And I'm like, 'No, because he changes his all the time too.' So I never go, 'Oh, that smells like Pepe.'"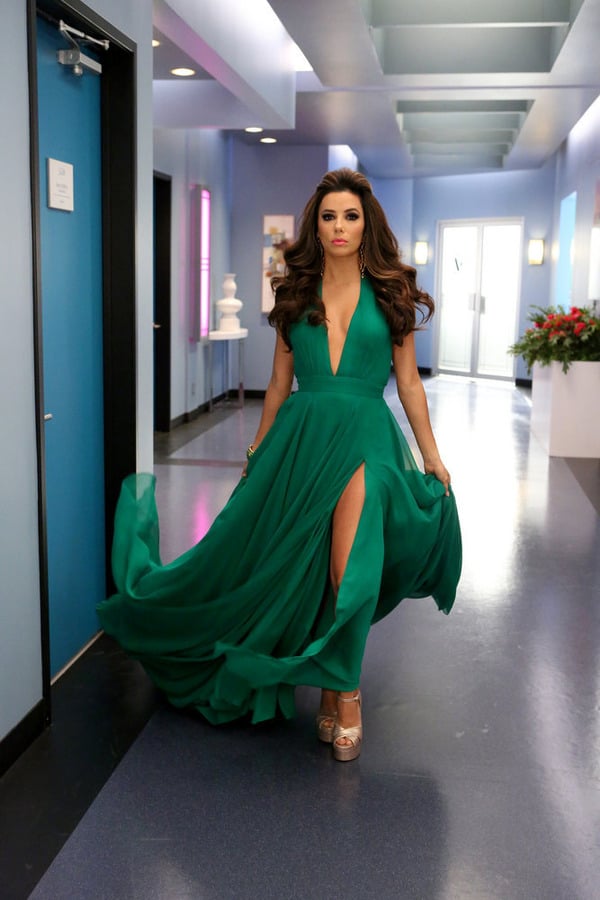 On the Fragrance Her Telenovela Character, Ana Sofía Calderon, Would Wear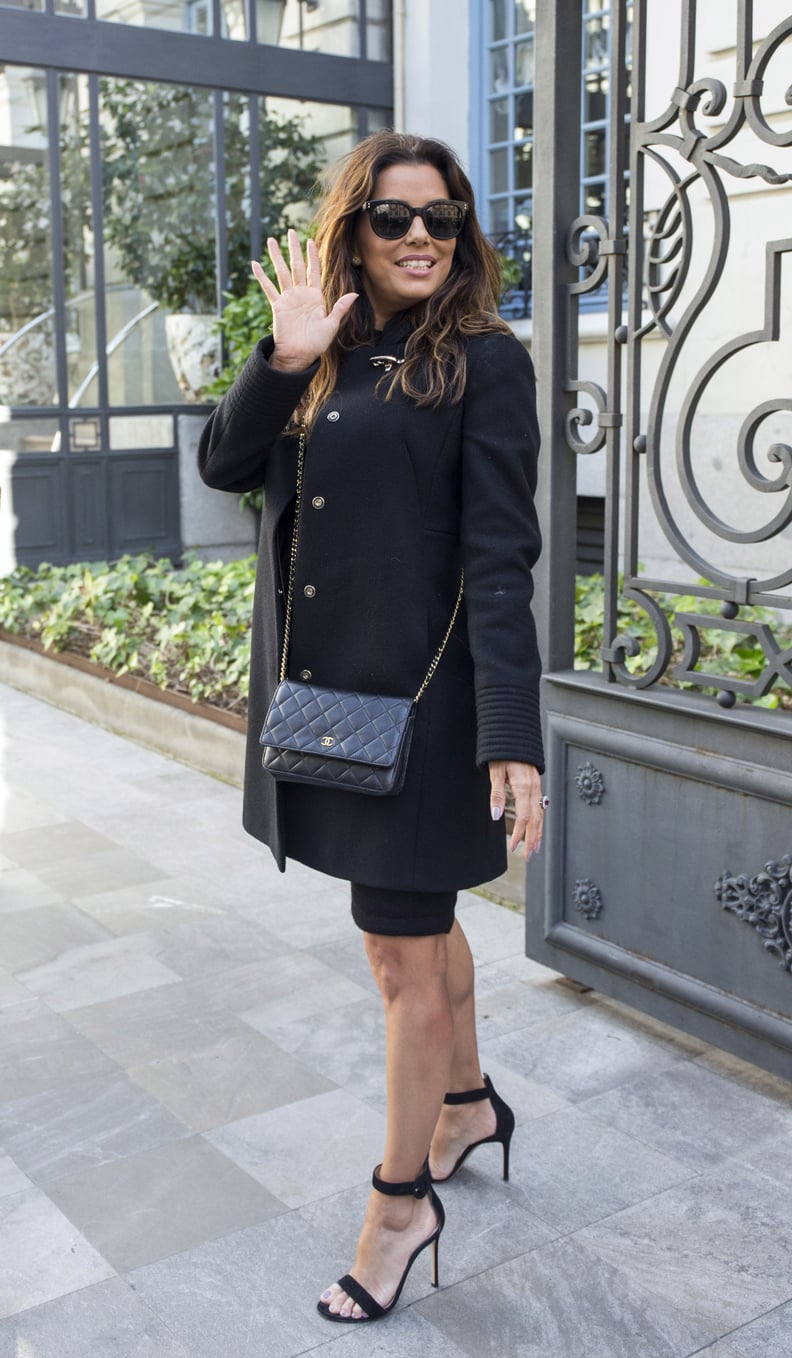 On Her Go-To Fragrance-Application Method
"I spray it in the air, and I run through it. And then I put it in my hair, because I feel like it holds more in the hair."
On Her Current Skin Care Favorites
"I'm into serums now — I like the way they absorb into the skin."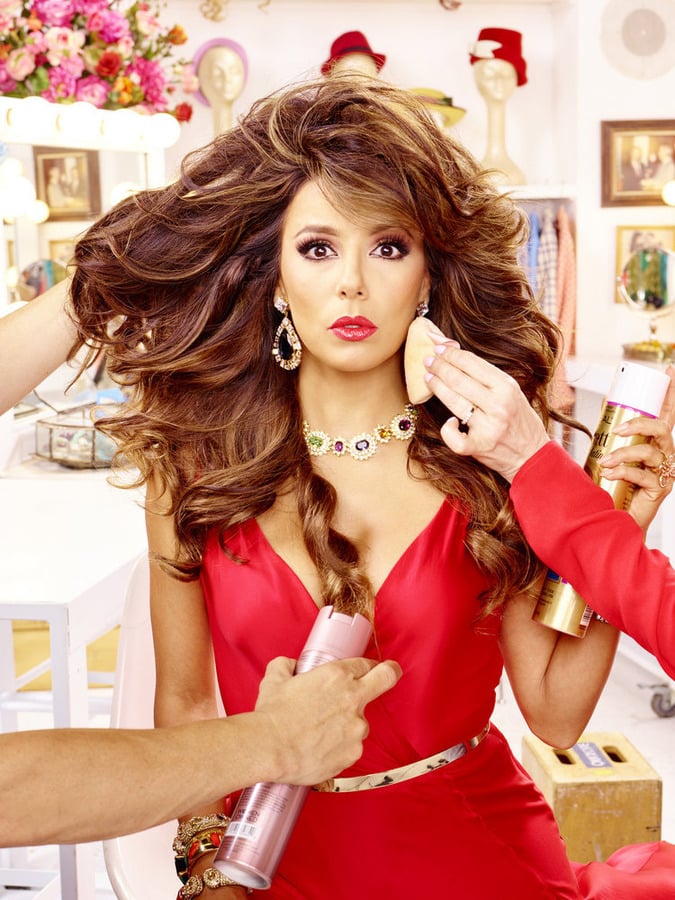 On Her Hair Care Favorites
"I'm into Everpure from L'Oréal — the sulfate-free shampoo. It has tea tree in it, so it has an amazing scent. But if you color your hair, it doesn't strip the color out. So your color lasts longer if you use it — it doesn't tone it down, it doesn't brighten it up. I live and die by it, because I have to color my hair so much that I don't have a lot of time in between. And then there's a great root cover-up that L'Oréal just came out with, so if you don't have time to get to the salon to touch up your grays like me, you do the root touch-up."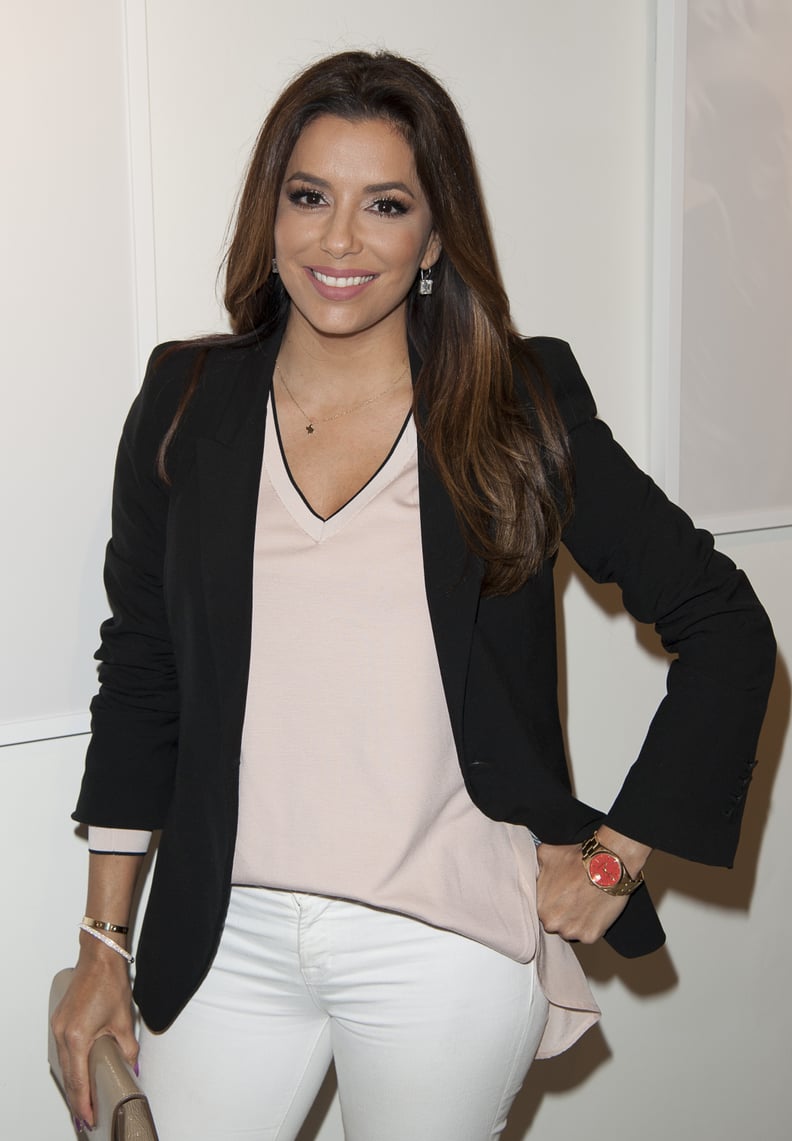 On Her High-School Self
"You should see my yearbook picture! I had a perm, and I remember my perfume competed with my gel, because the gel had a scent."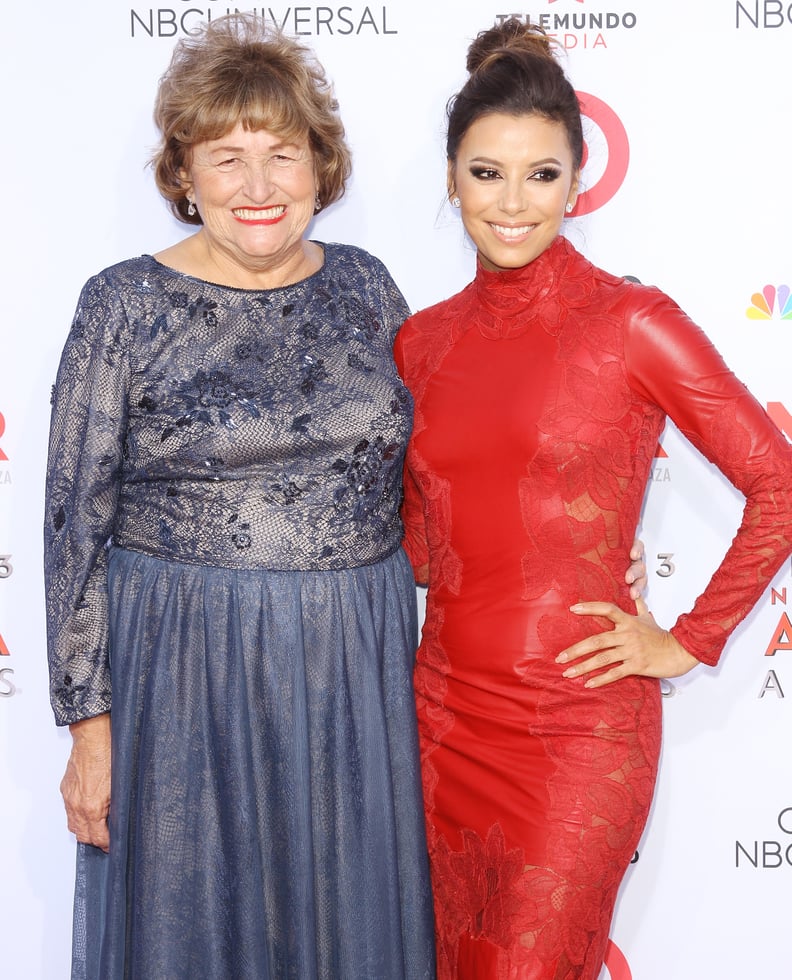 On Her Mom
"My mom is not a beauty girl. She wears red lipstick. That's her beauty routine. It's the L'Oréal Colour Riche ($8). To this day, she wears the same color."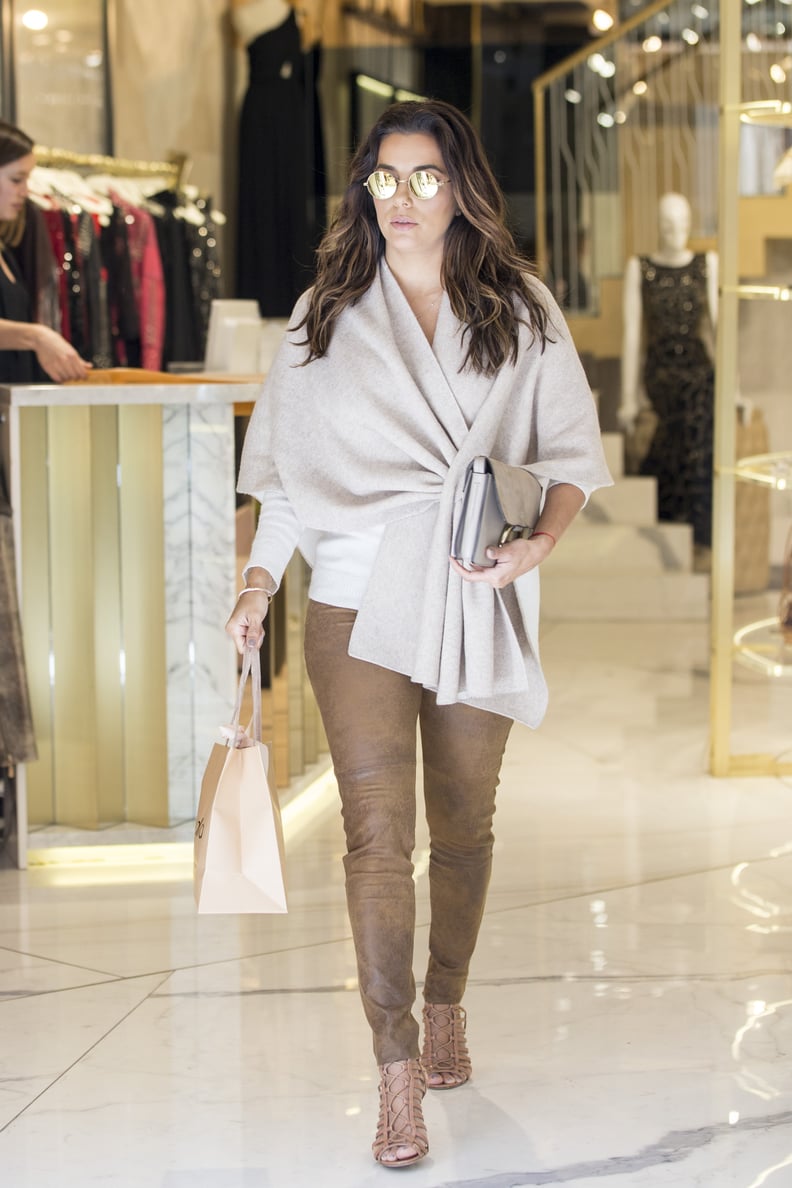 On Her No. 1 Fashion Tip
"Alter everything. Nothing fits off the rack. Your dry cleaner has a [tailor], and it's usually $5. So, you can really customize your wardrobe to fit your body better. I [even] alter my t-shirts. I'm short, too, so everything's way too long for me."
On Latinos as Consumers
"There's something beautifully loyal about our community to brands."