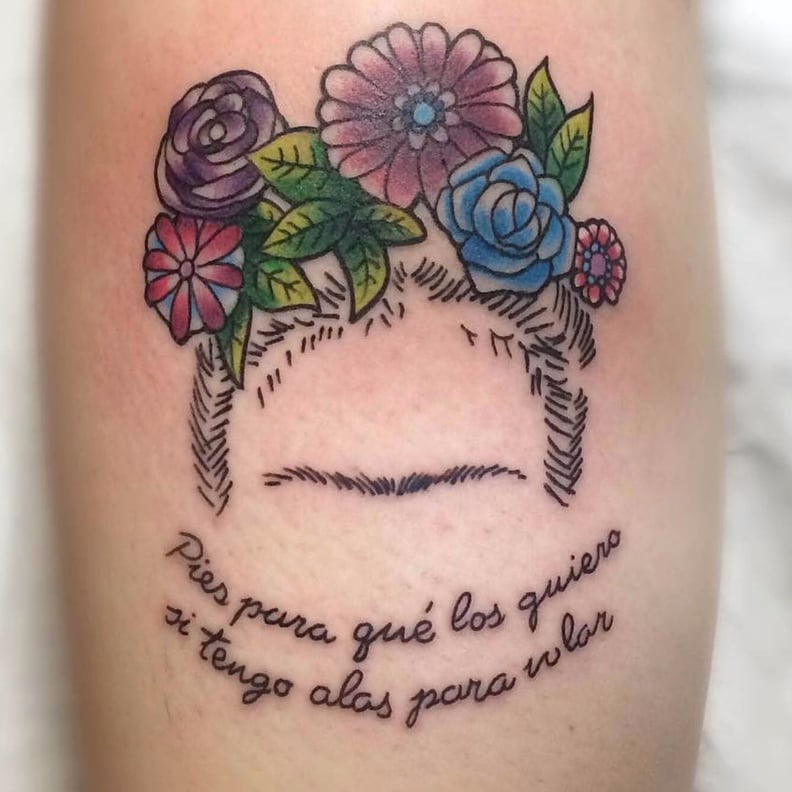 If you know your next (or first ink) will show your believe that the future is female and are in need of inspiration, scroll ahead. Tattoos are a symbol of your personality, so it's only fitting that you choose to show off your feminista ways with some art. Whether it's a phrase in Spanish or a portrait of icon Frida Kahlo, it really doesn't matter — as long as it means something to you!
02
"Beautiful and Strong Women"
04
"Everything Is in Your Hands"
05
"Against the Patriarchal Violence"
07
"The Revolution Will Be Feminist or It Will Not Be at All"
09
"Feet What Do I Need You For If I Have Wings to Fly?"
10
"Not a Whore, Not Submissive"
11
"Love and Respect Without Gender Roles"
15
"Until the Victory Always"