These Frida Kahlo Planters Are the Cutest Freaking Things Ever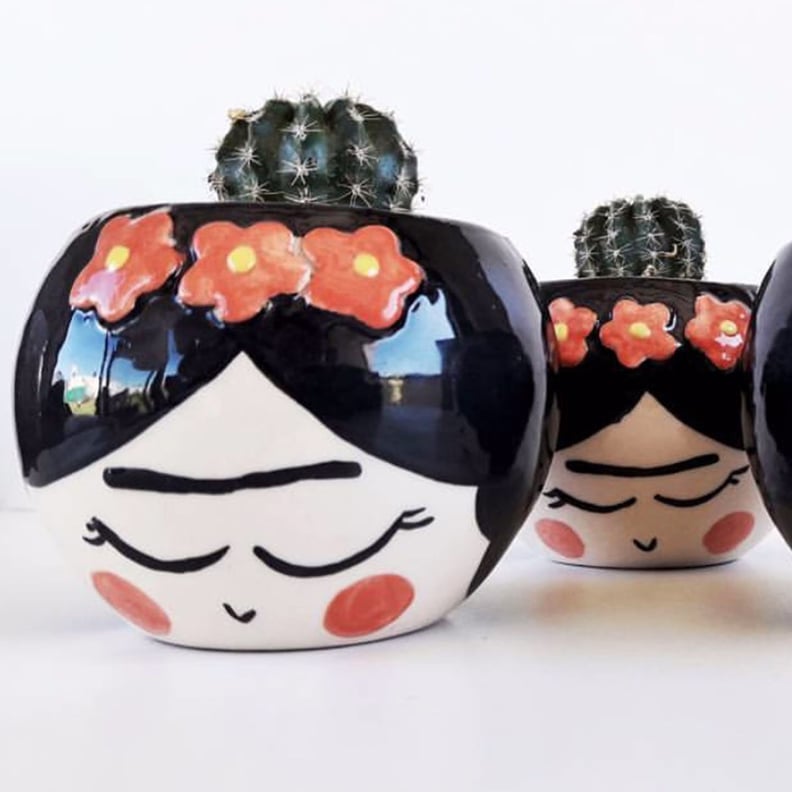 The moment we spotted these Frida Kahlo planters, we had the urge to cover our coffee tables, windowsills, and perhaps even work desks with them. The people behind Tijuana Store created the mini pots that honor the late Mexican artist by featuring her iconic flower hair pieces and eyebrows delicately painted on by hand.
Sadly, there is one catch: the store only ships within Mexico. While we're just going to say they might totally be worth a quick trip, you could also DIY your own version at home with a little black and red paint.