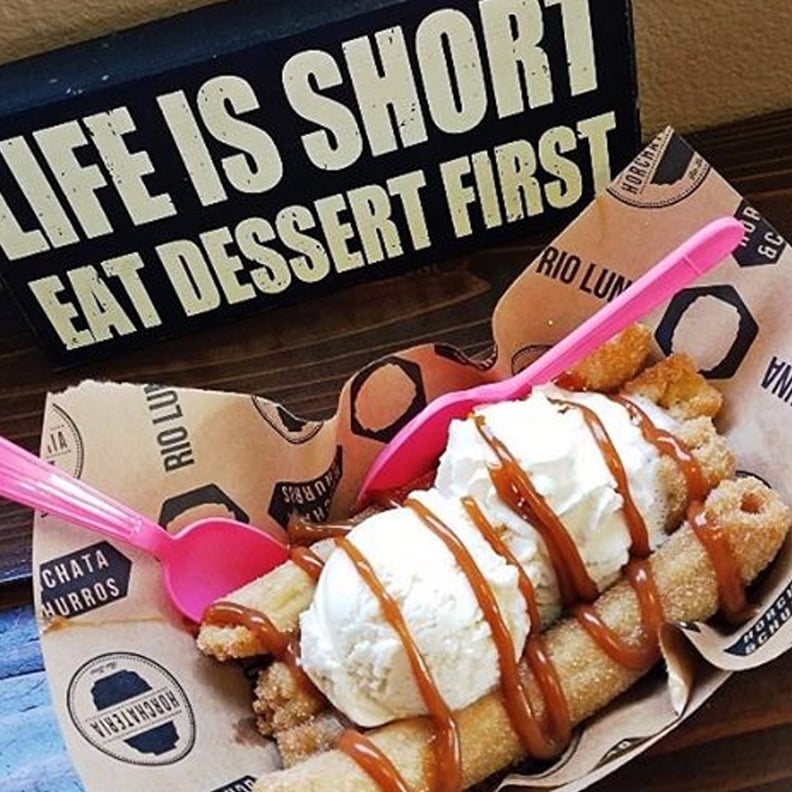 You might be tired of trendy desserts popping up on your Instagram, but we say bring 'em, specially if they're going to be as delicious as this churro sundae.
Horchateria Rio Luna in Paramount, CA, is responsible for this new viral beauty, sure to be packed with plenty of calories — but who cares? The dessert spot uses its vegan cinnamon and sugary churros, horchata ice cream, whipped cream, and a drizzle of either Nutella, strawberry, cajeta, guava, or Lechera (that's condensed milk) to tantalize your palate, all for only $8.
Other items you can feast on at Horchateria RL: a concha ice cream sandwich, horchata with a scoop of sorbet and marzapan frappe. We've said enough, scroll ahead to check out more photos of the churro sundae and its other amazing creations.
Traditional Churros and Concha Ice Cream Sandwich