J Balvin Performs at Madison Square Garden in Sold-Out Show
J Balvin Brings Reggaeton to Madison Square Garden in Sold-Out Show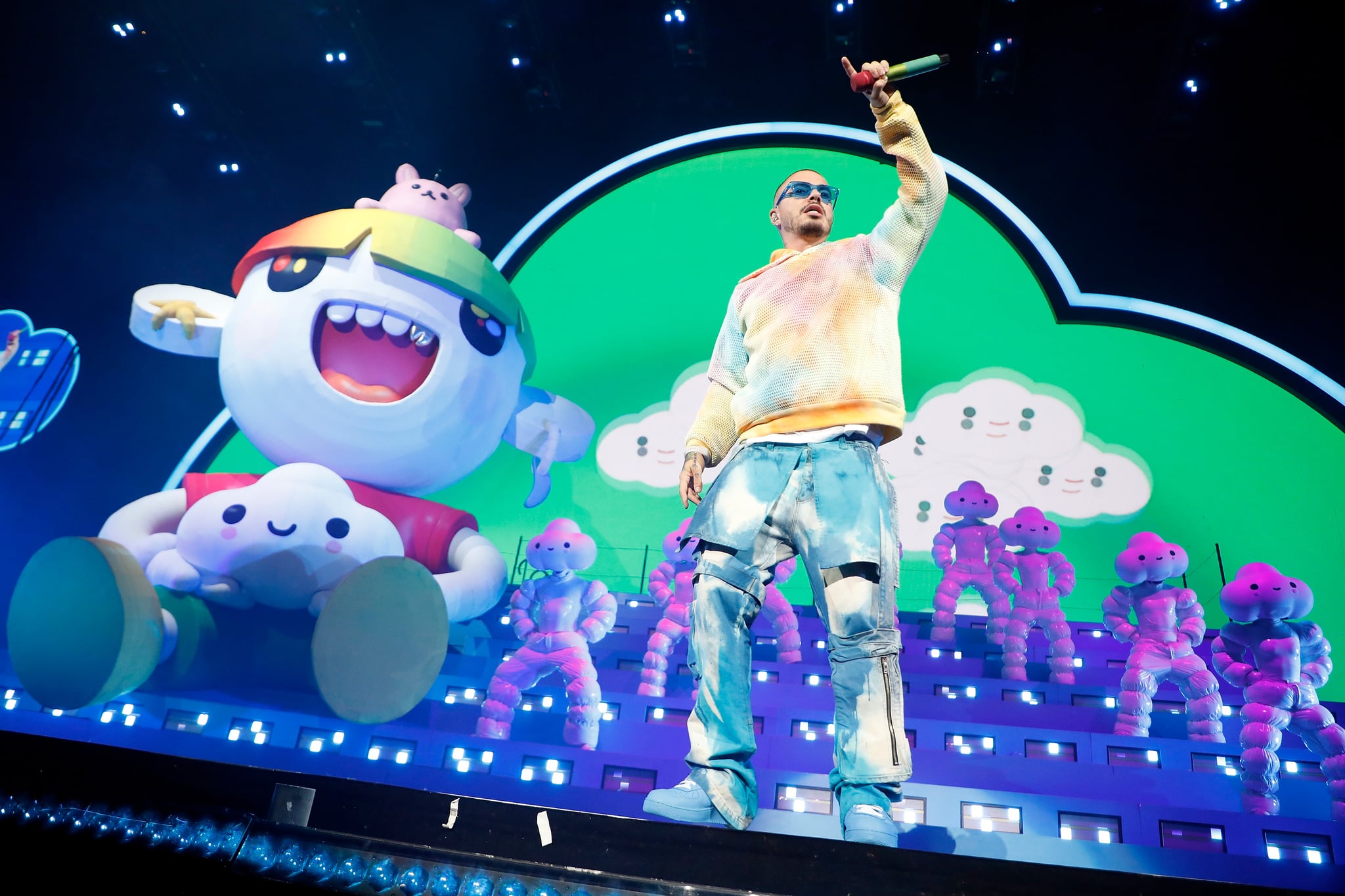 If you want to know how truly magical J Balvin is, attend one of his concerts. The reggaetonero has been making waves with his catchy lyrics, resulting in a massive list of hits that continue to top the charts. His shows are never short of astonishing ⁠— his entire production including backdrops, visuals, dancers, and costumes will blow you away. And his new Arcoiris Tour is no exception. Selling out New York City's iconic Madison Square Garden was one of Balvin's sueños, and he made it happen. Here's what to expect at his show.
Opening his set with his hit "Reggaeton" immediately pumped up the crowd. An ode to urban artists that have paved the way for him and others, the song talks about hitmakers, like Daddy Yankee, who have inspired him throughout his music journey. Later in the show, he even sang classic songs like Yankee's "Gasolina" and Wisin & Yandel's "Rakata," causing the audience to get up and dance.
When "Machika" started playing, you couldn't help but notice his dancers dressed in outfits resembling clouds. Clouds were a visual staple throughout the show, partly for Balvin's collaboration with art collective FriendsWithYou, which even led to a merch partnership. During "Ginza," the singer could be seen riding on a tall, yellow duck statue and joking that it would be hard for him to jump off of it ⁠— the duck was another character from the project.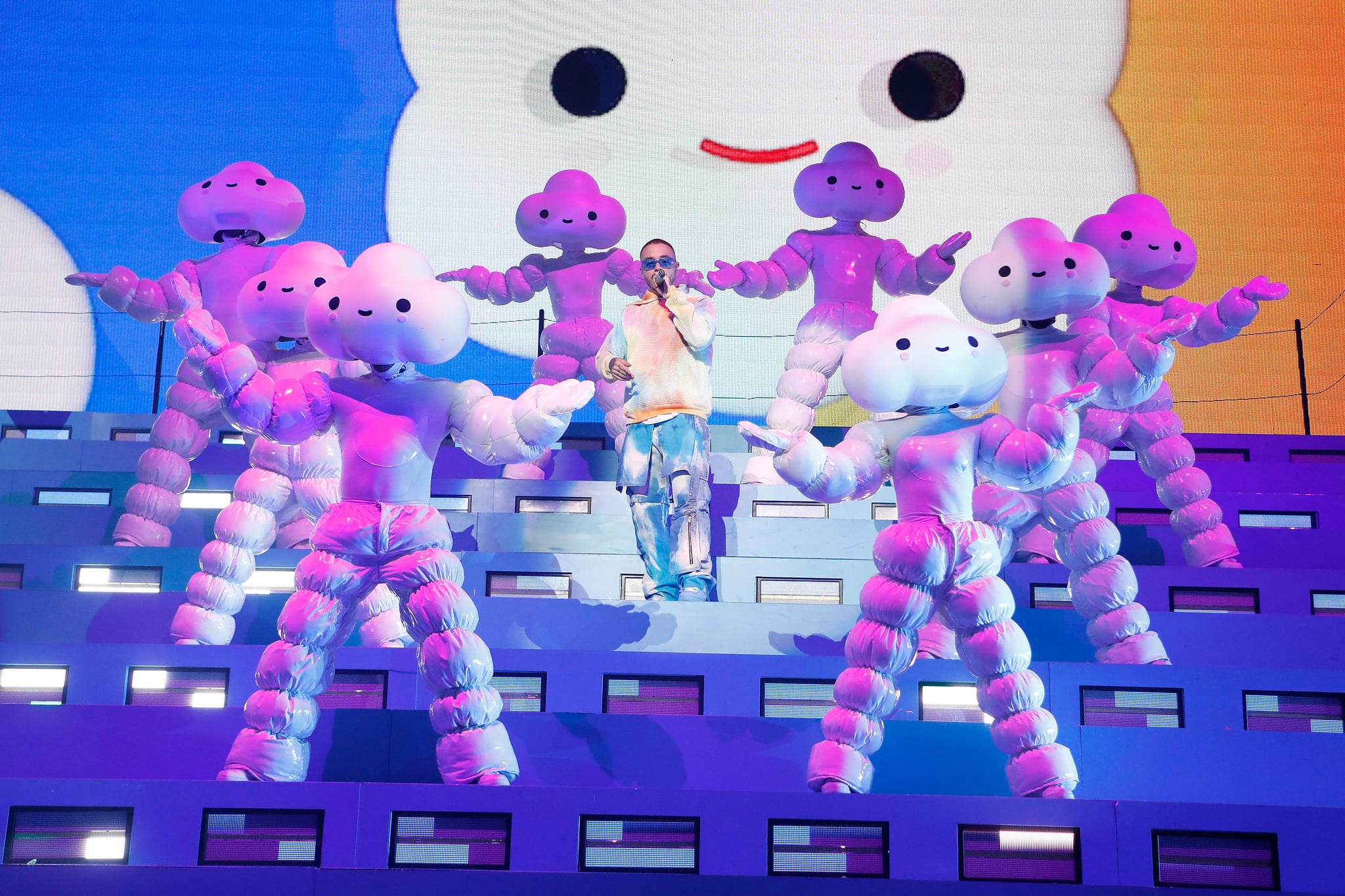 When it comes to set production, Balvin's team knows exactly what they're doing. The blow-up clouds and rainbows looked like a colorful explosion at the heart of the arena. Although not a beachy scene, in a way it looked like a small oasis, something that may not be a coincidence. His latest album, perfectly titled "Oasis," alongside trap artist Bad Bunny was released this summer. And even if Bad Bunny wasn't at the show, Balvin held his own and it didn't stop him from singing the album's top songs like "La Canción" and "Que Pretendes."
In addition to all the cool sets and theatrics, a touching moment occurred when the Colombian singer took some time to slow the pace and discuss mental health. He has been very transparent on social media about his struggle with anxiety and shared wise words with the audience, ultimately encouraging people to seek help if they too are struggling. It isn't common for a performer to interject like this during their massive stadium tour, but it was well received.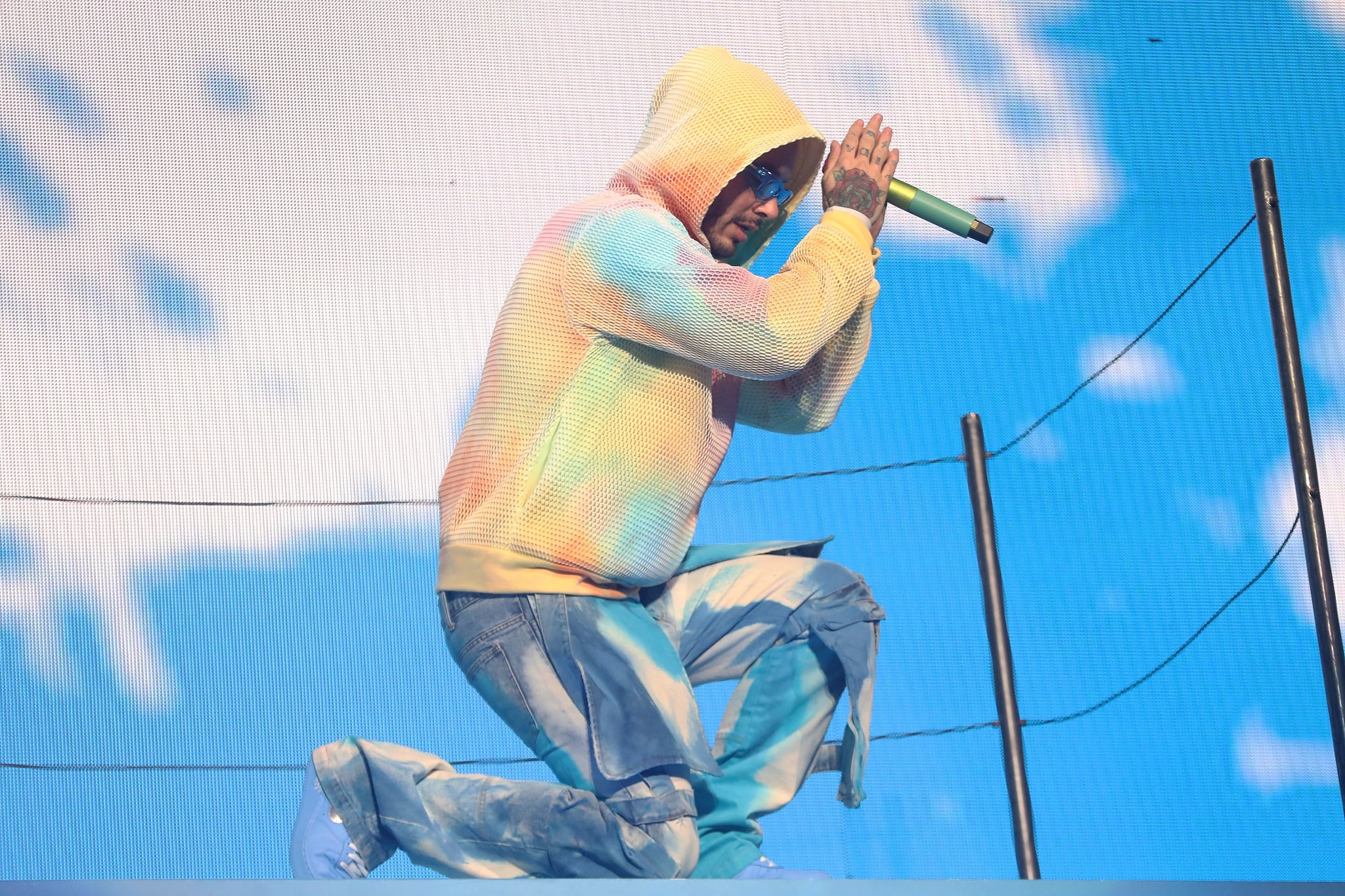 Next, fans were treated to a special appearances from Balvin's parcera, Karol G, who was fresh off the stage after performing with Gloria Trevi on the Diosa De La Noche Tour the night before. Together they sang the remix of her hit "Mi Cama." Later, newcomer Jhay Cortez stopped by the stage to sing his song (and my current jam) "No Me Conoce."
Balvin kept the crowd dancing and energized through the very end as he finished his set with "Mi Gente." During the part in the song where he yells "freeze," the music came to a halt — and not by accident. This ensued nonstop applause and screams from fans while Balvin could be seen holding his two hands in prayer form bowing down to the crowd. Not too shabby for a kid from Medellin who was unknown just a few years ago. J Balvin is a walking example that dreams do come true. He's here to stay, and it's easy to say that he's just getting started.