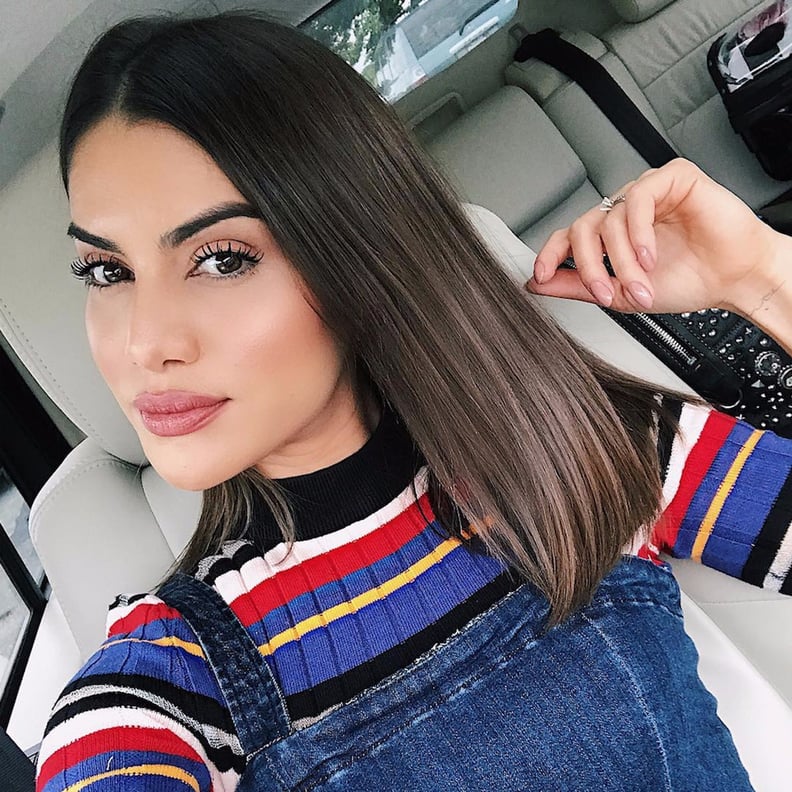 If you're like us, you often fall into a late-night Instagram black hole, searching through the hundreds of awesome — and talented — beauty accounts out there that offer up makeup inspiration and hair tips galore. But there are dozens of Latina beauty lovers out there that we especially relate to, all of whom are inspiring other women to take risks and have a little fun. From Camila Coehlo to Dulce Candy, these ladies are sure to spark some joy within you. So if you haven't already, meet 10 beauty experts guaranteed to make you want to indulge in yet another endless Instagram scroll.
— Additional reporting by Celia Fernandez
Lora Arellano
The popular makeup artist — she's the woman behind some of Rihanna's boldest looks — is a Mexican-American who 'Grams everything from ombré lips to electric eyeshadows, mostly from her affordable (and supercute) Melt Cosmetics line.
Dulce Candy
If you're not following Dulce Candy Tejeda Ruiz, what are you waiting for? The popular vlogger serves up eye candy (pun intended) daily on Instagram and YouTube, from lash suggestions to travel product essentials.
Melissa Flores
The Dominican-American blogger behind SuperGlamNews shares her top tips and latest product finds (as of late: Kat Von D's new lipsticks and her favorite hair-extension line) as well as skincare tips. Looking to achieve a Summer glow or find the perfect warm-weather foundation? Melissa's got you covered.
Naomi Giannopoulos
Naomi Giannopoulos — aka @Vegas_Nay — has 8.1 million followers for a reason: this beauty blogger's account is brimming with beautiful shots, from fresh natural portraits to inspiration for a perfectly made-up nighttime look.
Irishcel Puello
This Panamanian stunner is an expert on the cat-eye and looks that work well for Latinas of all shades, including brown skin tones. (We'd follow her just to gaze at her luxurious lashes.)
Camila Coelho
Follow Brazilian bombshell Camila Coelho for advice on the best foundation brushes and how to really contour. Caution: you might end up with fashion and travel envy after scrolling through her account; the beauty queen bounces between New York, Brazil, and Paris!
Lynnette Hernandez
Dallas resident Lynnette Hernandez is the kind of girl you'd be friends with: she's a girl next door who offers affordable, easy-to-find product ideas, from Butter Lip London crayons to the best finds at Nordstrom's anniversary sale.
Blanca
This vlogger — who blogs and Instas in both English and Spanish — covers not only makeup but also hair and perfume suggestions (with some funny memes and inspirational quotes in-between).
Nashelly Messina
Nashelly Messina (@fabulatina) will fulfill your style and beauty obsessions. Her outfits are just as cute as her product choices. Tune in for shots of her Summer outfits as well as glosses and shadows and polishes (oh my!).
Regina Rodriguez
Her feed is your one-stop shop for all things nails, whether it's ice cream cone-studded acrylics, Swarovski crystals, or a bright-neon mani. After scrolling through her account, we're heading to the salon, stat.
Nicole Guerriero
With over 2 million followers on Instagram, Nicole is definitely one to follow. Her love of experimenting with different looks and colors will have you swooning over her tutorials.