Luna Magic Is a Latina Beauty Brand That Acknowledges How Diverse the Latina Experience Is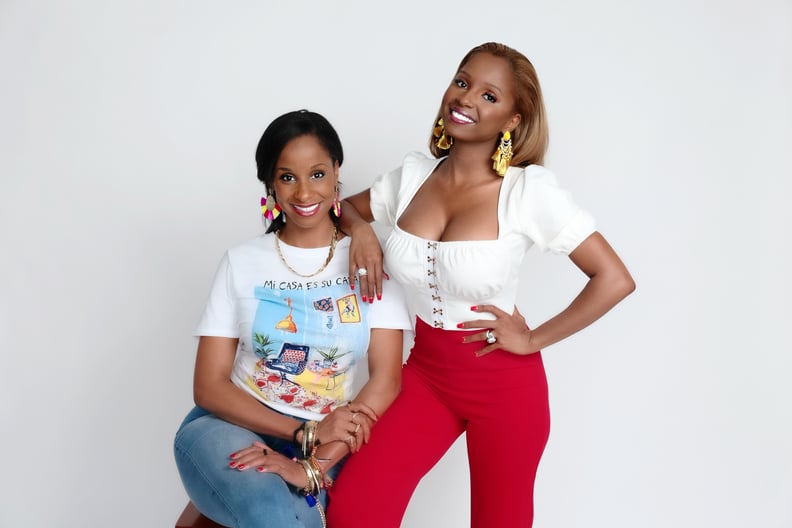 As POPSUGAR editors, we independently select and write about stuff we love and think you'll like too. If you buy a product we have recommended, we may receive affiliate commission, which in turn supports our work.
Luna Magic isn't a Latina beauty brand for all Latinas, because not all Latinas are the same. In fact, according to brand founders Mabel and Shaira Frias, you don't even have to be a Latina to love this Hispanic-culture inspired makeup brand.
"I think one thing to note is, you know, being Latina or being multicultural, there are so many variations," Mabel said. "Not every Latina looks like Jennifer Lopez and Sofia Vergara." Because the Frias sisters understand that being Latina is as diverse an experience as any other kind of identity, Luna Magic looks to appeal to a specific kind of personality, regardless of their background.
"We intend to be the brand for the Latinas and others who are not Latinx who really like our vibe, which is why we say we're not just a brand, we're an attitude," she said. "We're a way of being, as a brand we are in charge of putting the party together and if you're walking through and you enjoy the music and the vibe than anyone is welcome to come in."
Mabel had spent years working in ecommerce for large chain brands. "I saw a shift in the industry in terms of [the demand for] inclusivity and diversity," she said. "What I learned is that it's actually hard to implement change from a really large organization, but I wanted to be part of the diversity and inclusivity conversation. And I wanted a place to kind of put in that creativity."
Her sister, Shaira, was a makeup artist. Together, they decided to create the makeup brand they both desperately wanted to see in the industry. There was more than a demand for it, too, as Latinas make up a large section of consumers in the makeup industry. That's why the sisters made sure their brand was representative of the culture. "If you look at the names of our products, they're very intentional. They really bring culture, music and lifestyle from a Latinx perspective." Among the references are lashes named after telenovelas and a brightly colored eye shadow palette named "Uno," with shade names like "Mamacita" and "Dinero."
The sisters understand that not every Latina looks the same, either. They keep in mind that their customers have a wide range of skin tones, backgrounds, and experiences. Many of them are of Latin American descent, but have lived in the United States for most or all of their lives. "It's not like we only have this Latinx experience, we're also truly having an American experience," Mabel said. "It's just that now there's a duality to us. Luna Magic is multilingual, culturally and also from a linguistic point of view." The brand's packaging includes both Spanish and English, perhaps acknowledging that not all Latinas speak Spanish. "If you're interested in this vibe and this flavor, you don't have to be Latinx at all, actually, if you really like to be fun, vibrant, and flirty."
Mabel also welcomes other Latinx brands to the table. "It's good to see that everyone is starting to notice that Latinx will have 1.7 trillion dollars in buying power by 2020," Mabel said. "There should be 100 million different brands for Latinx in the same way that they're different brands for the general market, because what is there? Twenty two Spanish speaking countries in the world? There's that big appetite. So it's exciting."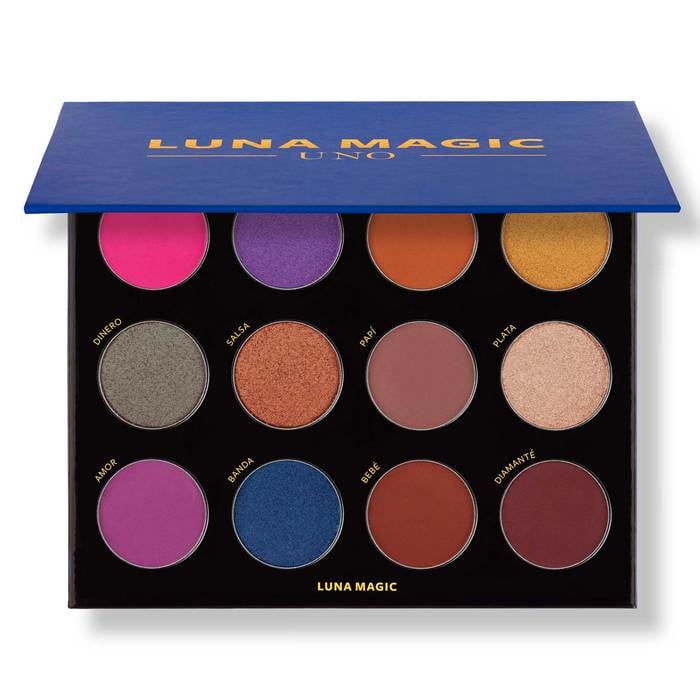 Luna Magic UNO Eyeshadow Palette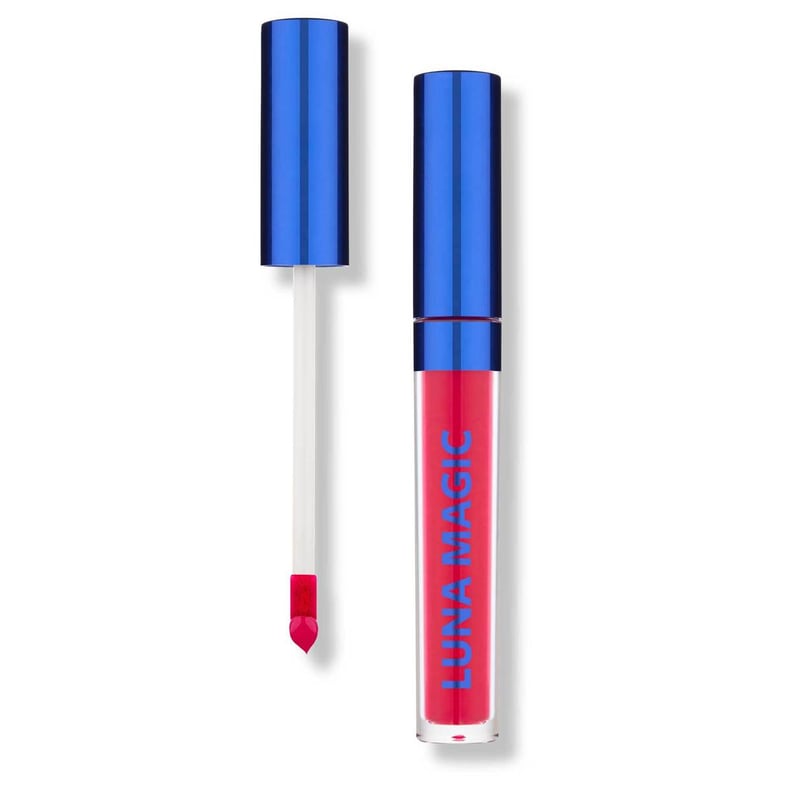 Luna Magic UNO Matte Liquid Lipstick in Gostosa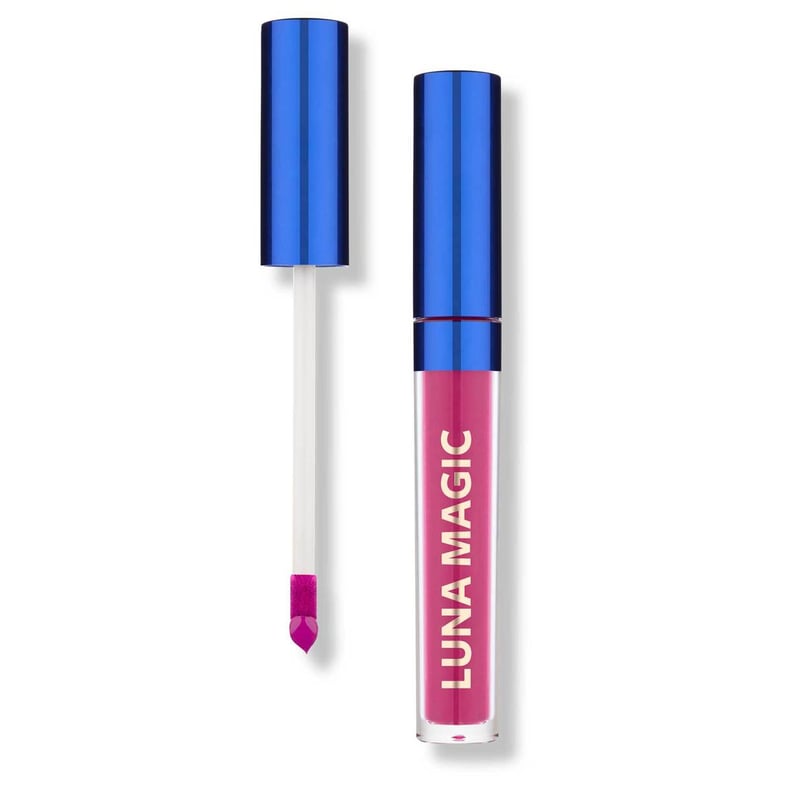 Luna Magic UNO Matte Liquid Lipstick in Bon Bon