5 Latina-Owned Protection Sprays to Keep the Negative Vibras at Bay
As POPSUGAR editors, we independently select and write about stuff we love and think you'll like too. If you buy a product we have recommended, we may receive affiliate commission, which in turn supports our work.
Spiritual protection and cleansing yourself and your spaces are practices many people now incorporate into self-care routines. In fact, spiritual-protection sprays are all the buzz these days. It can be a comforting feeling to know you can carry spiritual protection in your bag while on the go. This way, whenever you feel the need for a little added safeguarding from the ills of the world like mal de ojo or just need a boost of good energy, you can spritz and continue moving throughout your day. You can also use the spray at home to give a fresh feeling to any room and for day-to-day spiritual-protection upkeep. We often don't realize how much energy we bring home that is not our own. Once you're outside and interacting with various people throughout the day, you are unintentionally absorbing some of their energy. If you didn't protect your energy before leaving the house, you may return feeling sluggish or weighed down, even if you're not sure exactly why. Often, that's someone else's energy you're carrying around with you.
Our aura is a field of energy or a luminous body that surrounds our physical body, and within its seven layers, energy is expressed, correlating to different elements of our physical, mental, spiritual, and emotional health. Typically, the aura is shaped like an oval, which can expand and contract depending on various factors, like the people in your immediate surroundings. The outer layer of our aura can extend six to 66 feet. So yeah, you're surely intermingling with other auras whenever you're in the presence of others. But a good spiritual-protection spray can help combat how much of someone else's energy you take on or not.
What Are Spiritual-Protection Sprays?
Spiritual-protection sprays contain various herbs and spiritual colognes (like Agua de Florida), which are combined to create a mist that acts as a shield of security around your whole body. The ritual of making the sprays is typically unique to the person making it. They may pray over it, infuse it with energy healing, or soak it in the full-moon energy by placing a bowl or jar of it on a windowsill overnight. Whatever the formula, the main thing is to believe it is working.

Here are five Latina-owned protection sprays worth giving a try.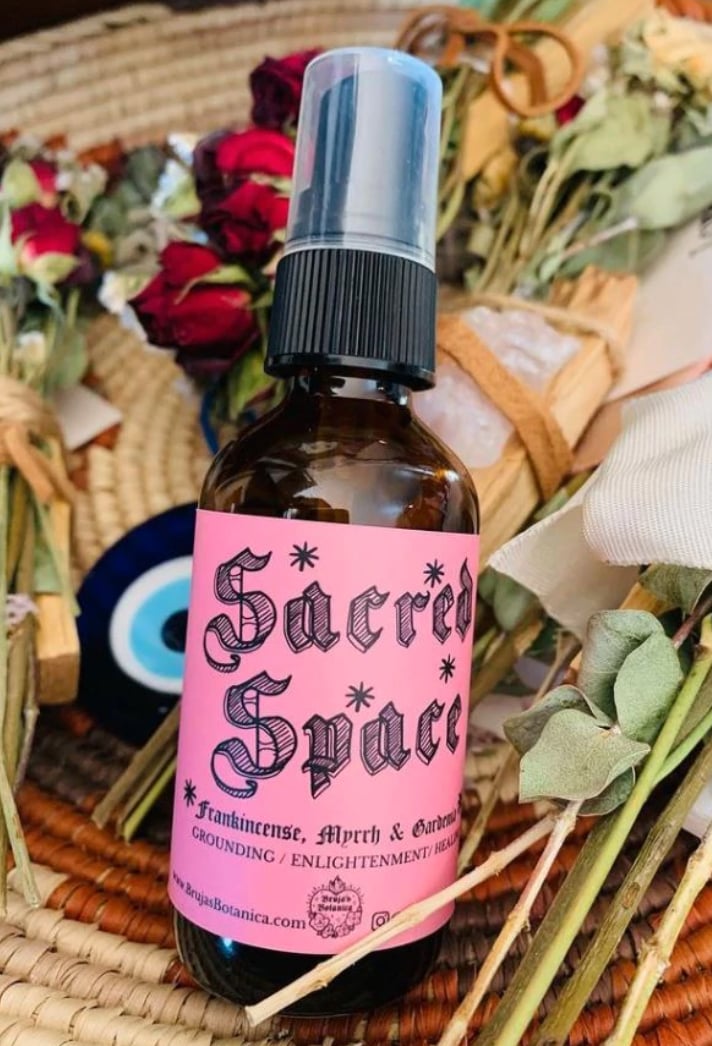 Bruja's Botanica's Sacred Space Spray
The Bruja's Botanica Sacred Space Spray ($20) is made with frankincense, myrrh, and gardenia oil. This Latinx-owned spiritual-protection spray will surely create a space of peace, protection, and tranquility. After all, two out of the three ingredients — frankincense and myrrh — have been praised for centuries for their healing properties.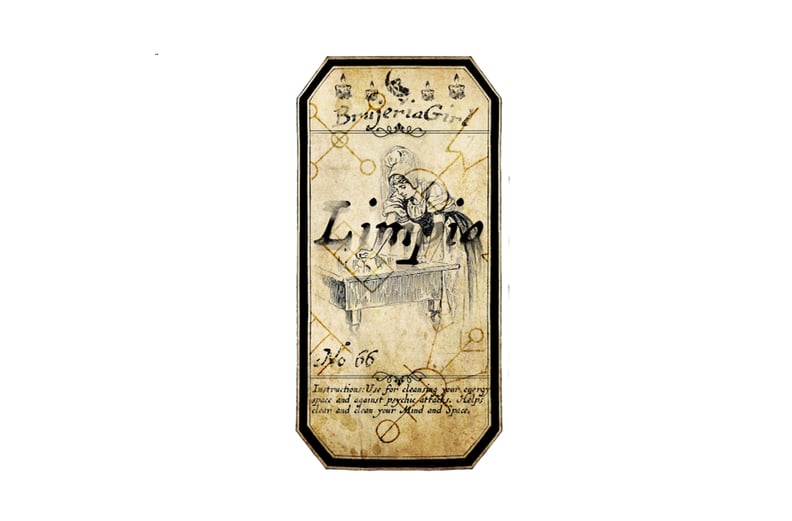 Botanica Olokun's Limpia Spray
Botanica Olokun is based in LA and led by a Brooklyn-bred and Los Angeles-based Latina known as Brujería Girl. Her Limpia Spray/Cleansing Spray ($50) is made with elements of tobacco, sage, mugwort, and other herbs specifically for cleansing and protecting your energy. She suggests using the spray to cleanse your spiritual altars, prepare candles, and cleanse the energy of your home, car, and workspace. It's a good alternative to smudging or using smoke to cleanse.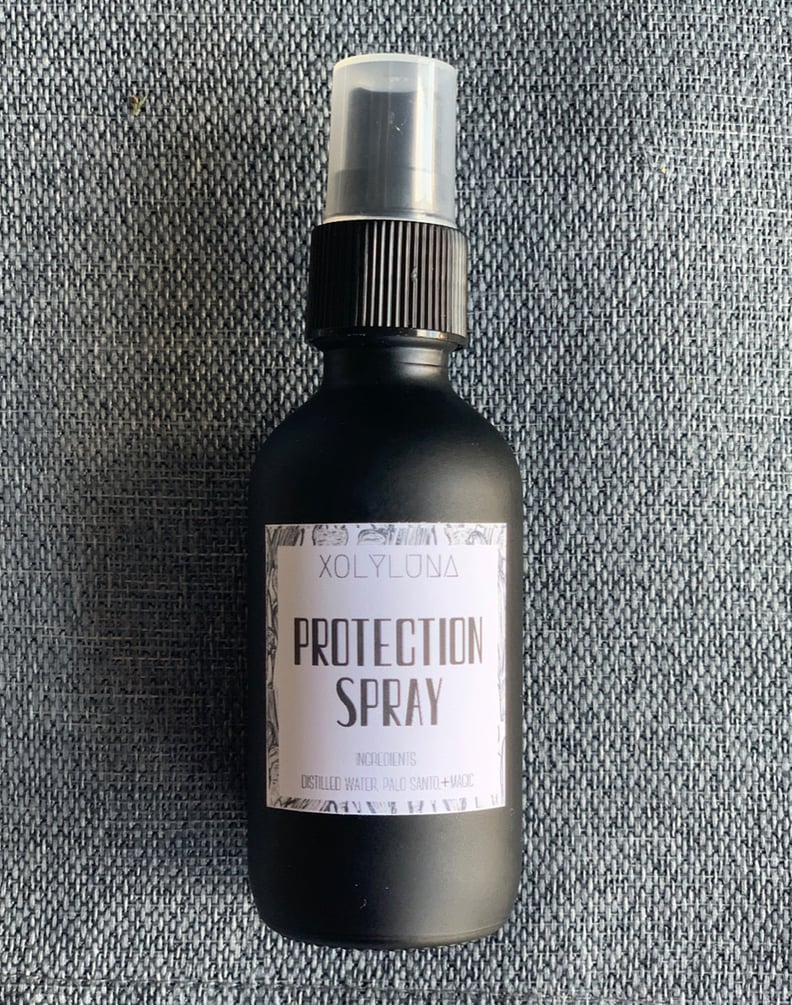 Xol y Luna's Botanica Protection Spray
Xol y Luna is a Botanica led by a queer Chicana in LA, who uses herbal and cultural knowledge to create spiritual and body wellness. The Protection Spray ($15, originally $17) uses the palo santo holy tree as its base mixed with distilled water and magic. As the website explains, palo santo has many healing benefits, "but not only are you protected on the outside of your body, with palo santo you are protecting and cleansing your aura, grounding you, relaxing your mind and spirit."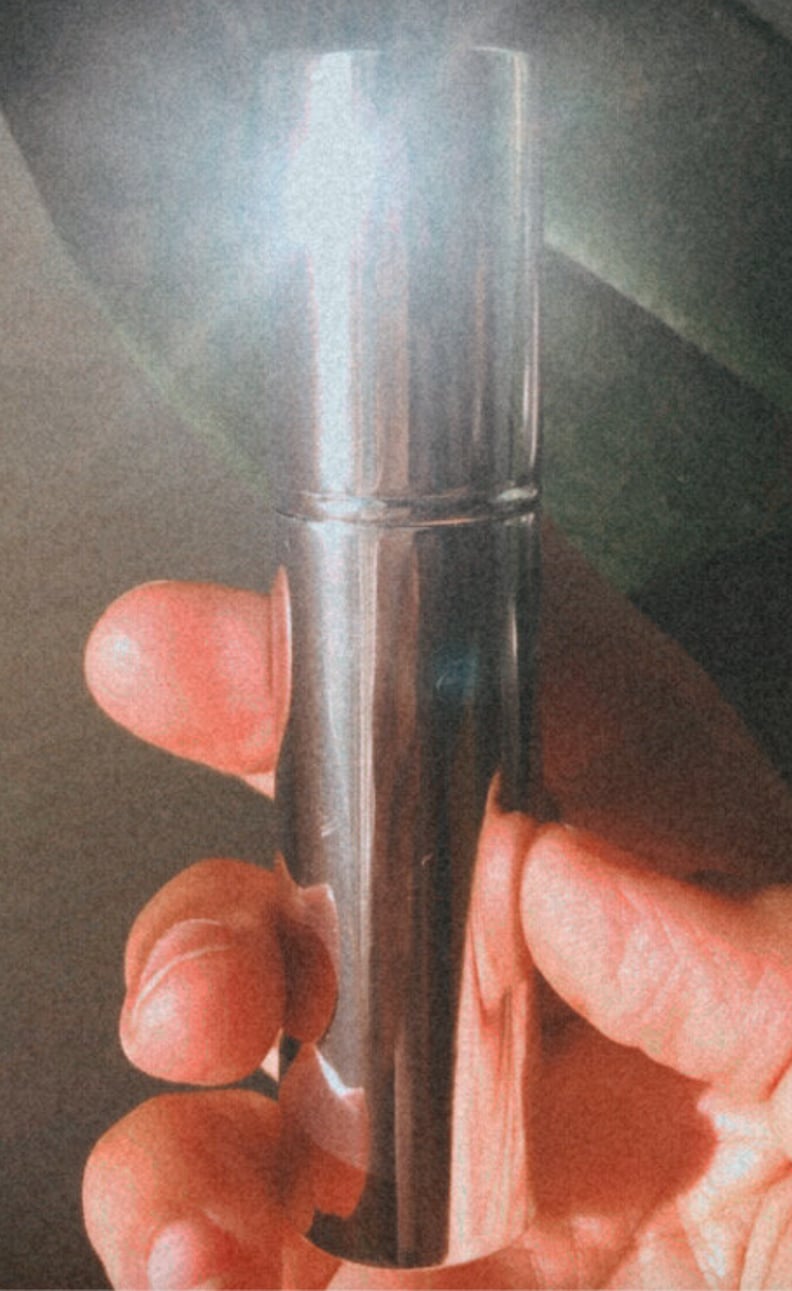 Brujas of Brooklyn's Witch Don't Kill My Vybe Spiritual Protection Spray
Not only does this spray smell delicious, but it feels good too. Brujas of Brooklyn knew what it was doing when it brewed up its Witch Don't Kill My Vybe Spray ($22). A little spritz before you head out the door for the day is all you'll need to feel like you can take on the world without taking on someone else's energy along the way.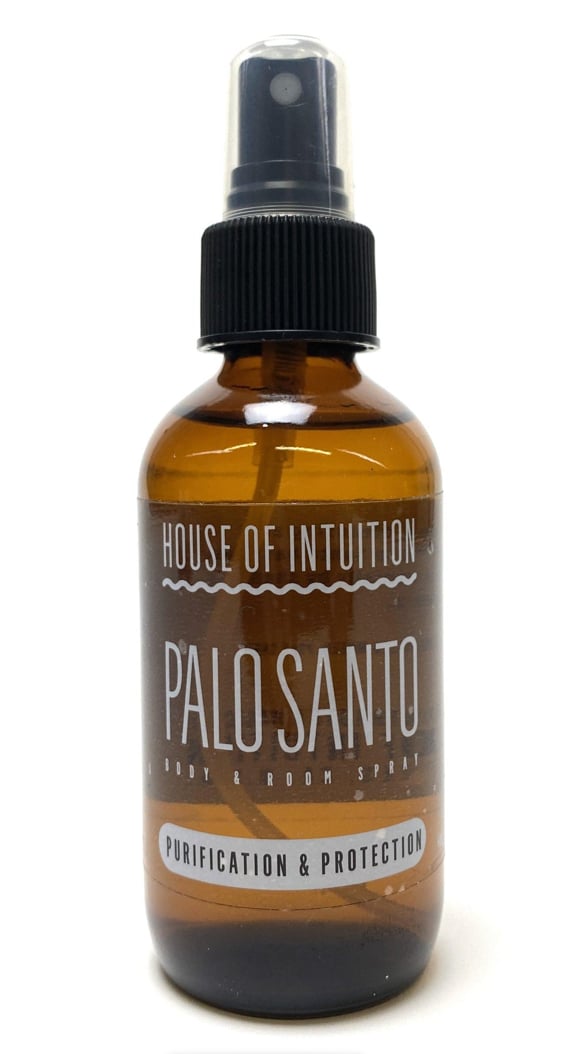 House of Intuition's Palo Santo and Sage Organic Sprays
If it ain't broke, don't fix it. Using palo santo and sage is a great way to protect your energy. Both are usually burned, and the smoke is then wafted around your body or the space you want to cleanse and protect. At House of Intuition, an LA-based online botánica, you can get both in a spray. So if you prefer not to fill up your room with smoke, try spraying its Palo Santo Purification & Protection Spray ($10). These natural protectors will do the same trick.