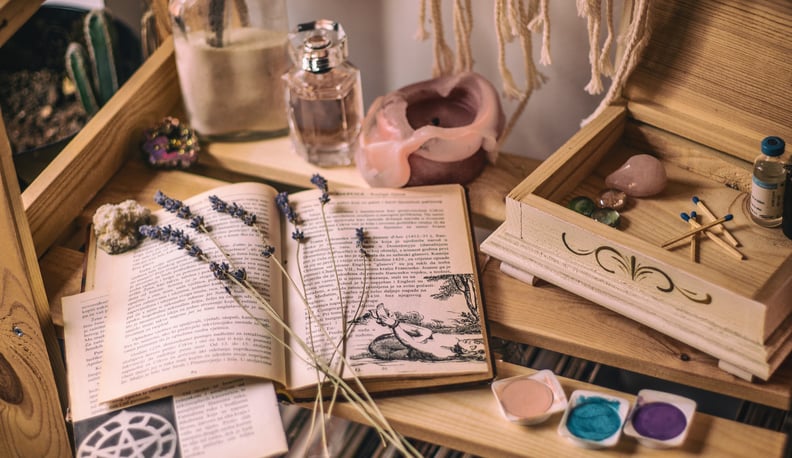 Alina Vilchenko/Pexles
As POPSUGAR editors, we independently select and write about stuff we love and think you'll like too. If you buy a product we have recommended, we may receive affiliate commission, which in turn supports our work.
In a time when esoteric products are gaining popularity and it seems like everyone and their mama are apparently brujas, finding genuine products can be confusing. Online, you'll find watered-down Agua Florida, mushy cascarilla, and many products that are just simply subpar. But for those in the know, the sure thing has always been botánicas, which are generally brick-and-mortar shops that sell religious and natural wellness products.
For Brujas, Mambos, Santeras, and Paleras alike, the botánica is essentially a spiritual Costco where we can find most, if not all, specific items for rituals and ceremonies that you can't normally find elsewhere. Where else will you find dried herbs, Santisima Muerte statues, swords, railroad nails, fixed candles, black copal, and blessing oils all in the same place? It's also a place where a novice can find "spiritual prescriptions'' for whatever they are going through or at least be pointed in the right direction. The botánica can also be a fountain of knowledge — depending on who runs it. A great botánica has knowledgeable practitioners who can recommend products, show you how to use them, or even perform cleansings and readings right there in the shop.
With COVID, many small brick-and-mortar shops went under, but there has definitely been a surge in online botánicas popping up. Many of which are owned and run by brujas who feature their own handmade products. Here are 12 Brujix-identifying folks whose online shops give big IRL botánicas vibes.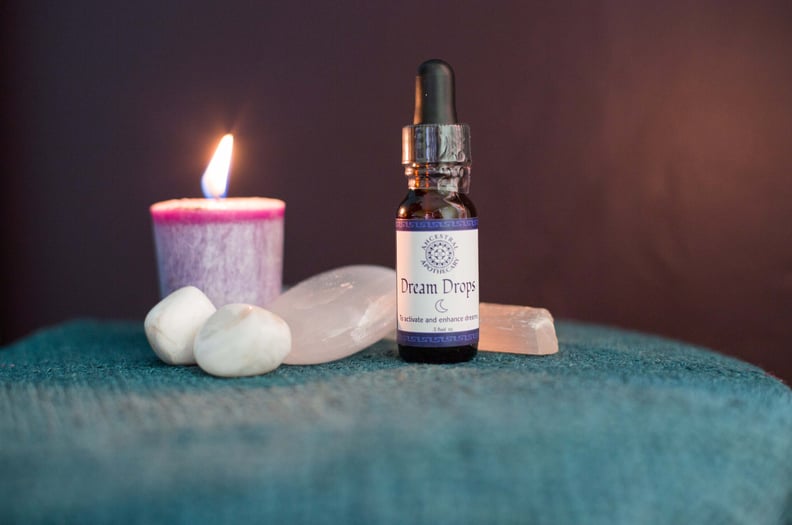 Ancestral Apothecary
Ancestral Apothecary carries all sorts of handmade herbal tinctures and remedies. Herbs and oils have various uses. They can be used topically, as well as, internally for healing results. Their Dream Potion is supposed to activate divinatory and ancestral dreaming and is formulated with clary sage and gemstone essences.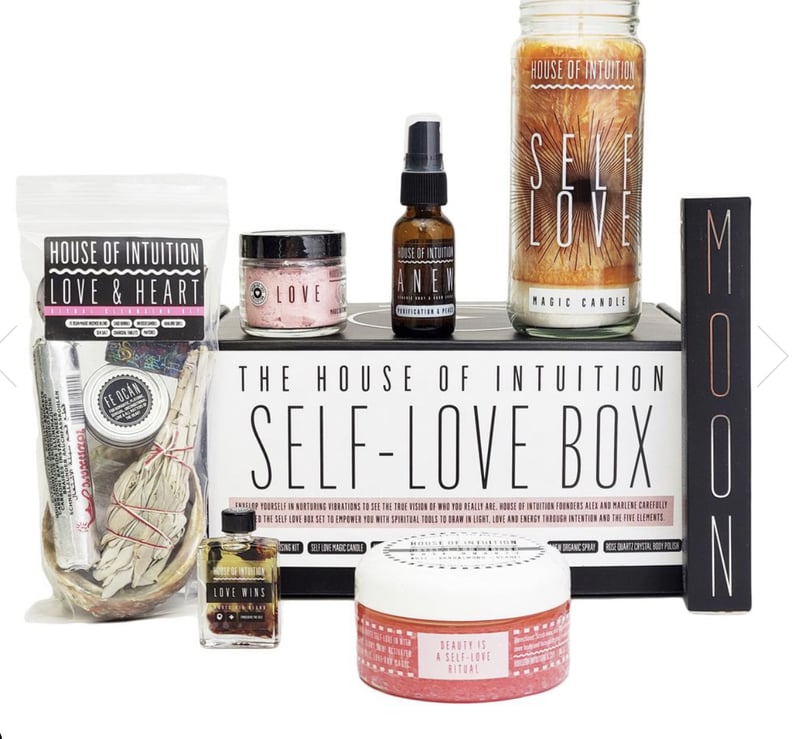 House of Intuition
House of Intuition is an LA-based shop that also has several SoCal locations. In addition to metaphysical services, they have a wide selection of magical items like crystals, all-natural herbs, and dressed magic candles. They also have these great box sets that contain a bunch of different items perfect for a baby bruja trying to get started.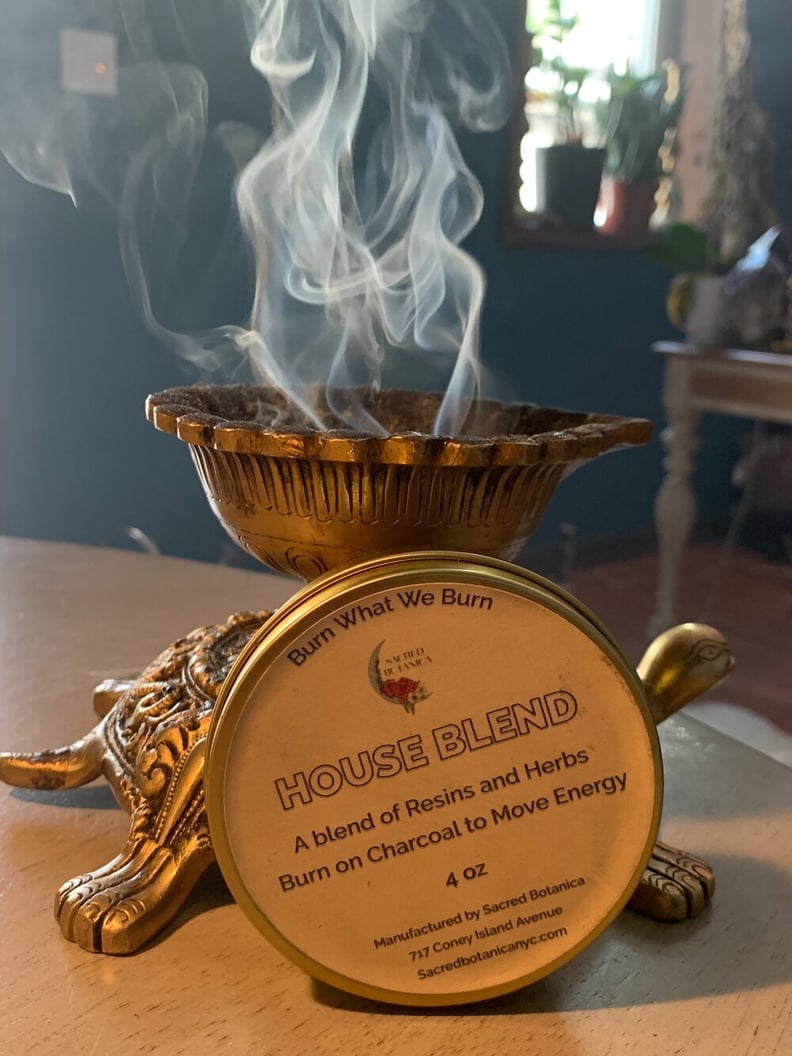 Sacred Botanica
Many of us burn incense because we like the smell, but did you know there is more than one reason to keep the smoke coming? Many believe that always keeping incense burning can help keep energy moving, especially if it feels heavy or muggy or if spirits are present. When the air is still, all sorts of unwanted vibes can settle in. Sacred Botanica has an awesome blend of resins made especially to keep the energy high and moving.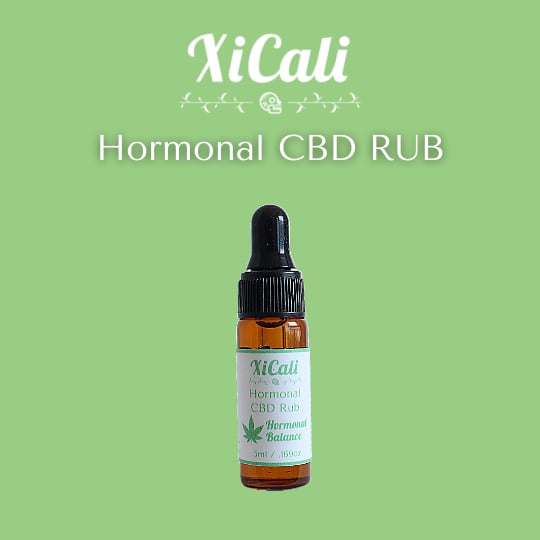 Xicali Products
Xicali Products is one of the very few Latinx-owned certified CBD brands out there. This shop features natural remedies, tinctures, baths, salves, teas, and pretty much whatever you can think of. The hormonal CBD rub uses Red Raspberry leaf to help strengthen the uterus and pelvic floors, as well as clary sage to balance estrogen and progesterone hormones.
The Salty Witch Holistic Wellness Shop
Other staples of the bruja life are things like grounding crystals, incense, and jewelry. These can sometimes be in short supply at actual botánica stores since they tend to mostly focus on items like candles, herbs, statues, and powders. The Salty Witch Holistic Wellness Shop has the cutest zodiac packs of crystals for each sign, as well as incense and soy candles.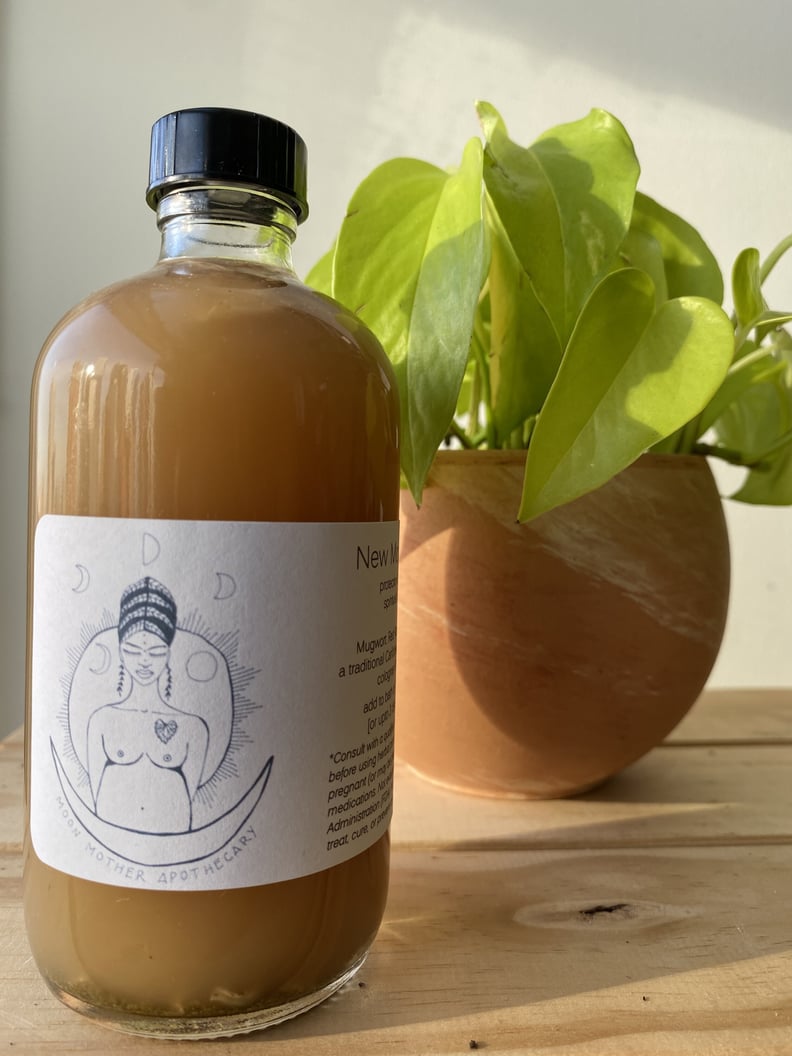 Moon Mother Apothecary
This shop carries a great combination of teas, oil, kolonias, and herbs. Botánicas are also known for their baños and limpias, which are typically made from a combination of herbs, oils, and other earth elements. They're a great way to balance your energy! Moon Mother Apothecary's New Moon Baño is said to cleanse and tone skin as well as relax muscles.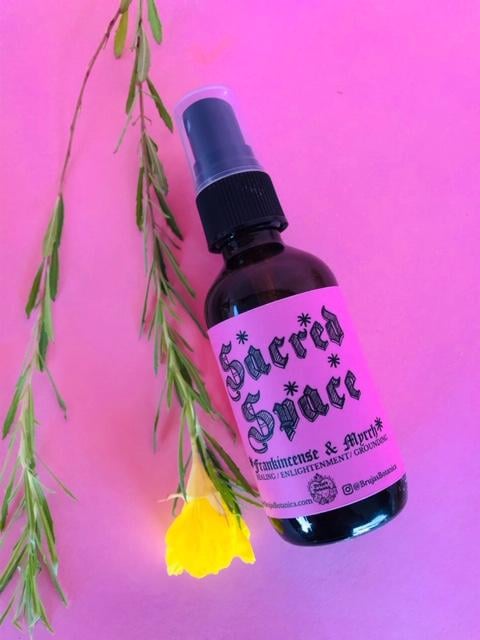 Brujas Botánica
Energetic sprays can be used to move energy much like incense, burning bay leaves, and tobacco. Bruja's Botanica Sacred Spray can be used to create a balanced and sacred space and is great to use on your sheets and pillows, inside your car, or even to cleanse altar tools.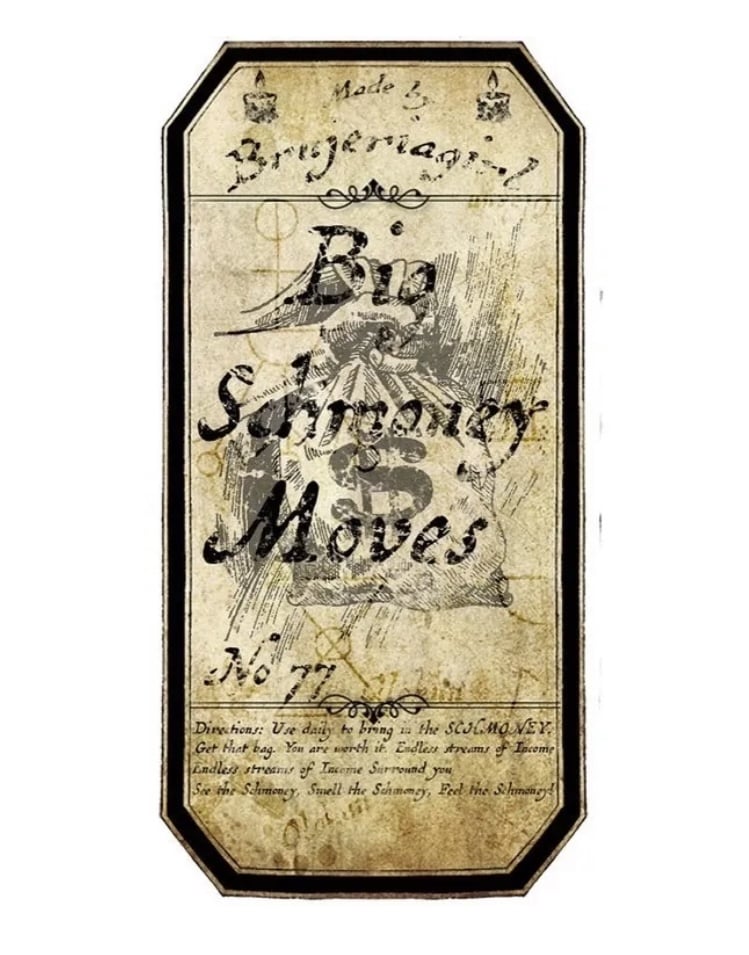 Botanica Olokun
We all know about smudging with palo santo or sage, but have you tried energetic sprays? They are great for drawing energy in or taking energy off. Usually, they're better for energies that are absorbed by the body as opposed to smoking, which tends to be better for clearing your space. Botanica Olokun has a great selection of sprays, candles, and oils.
Big Schmoney Moves Double Potency ($50)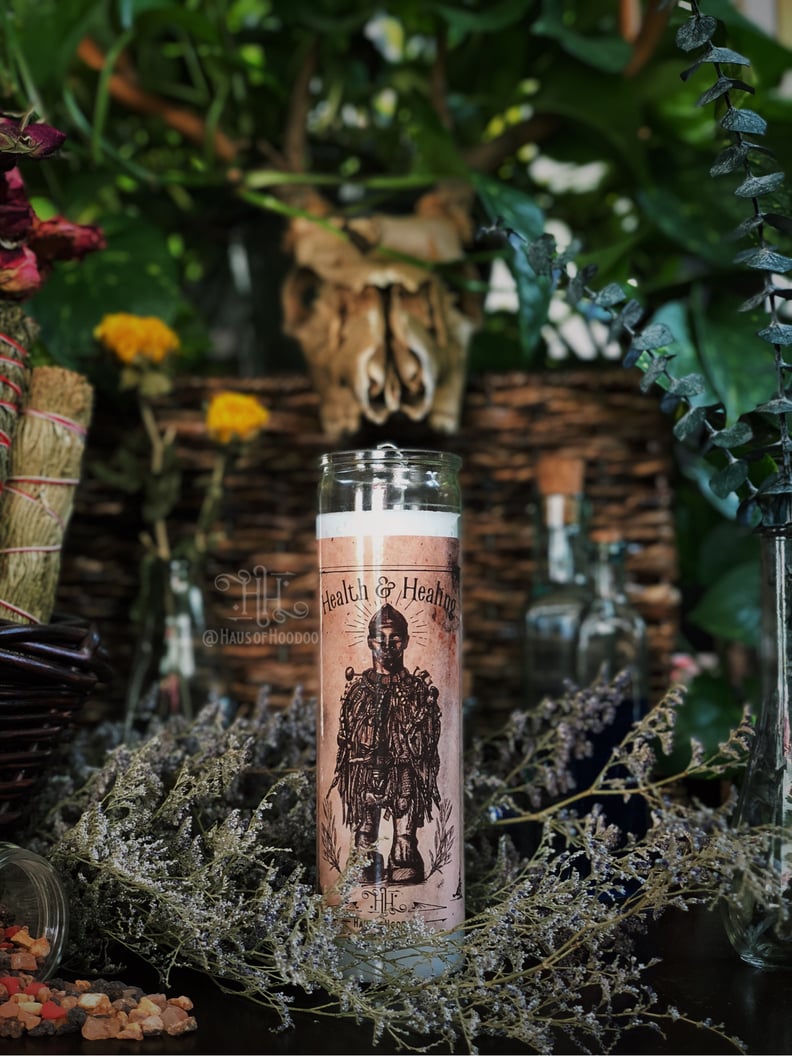 Haus of Hoodoo
Candle Magic is supposed to bring fast results. In fact, it's often said that a candle can serve as a mainline to God's ear. It can help you manifest your desires with the help of various oils, minerals, and herbs. Haus of HooDoo's fixed candles are supposed to be some of the best out there. There are various ones for different needs like drawing money or love, but I think a healing candle is what we all really need right now.
The Health & Healing Fixed Candle ($29)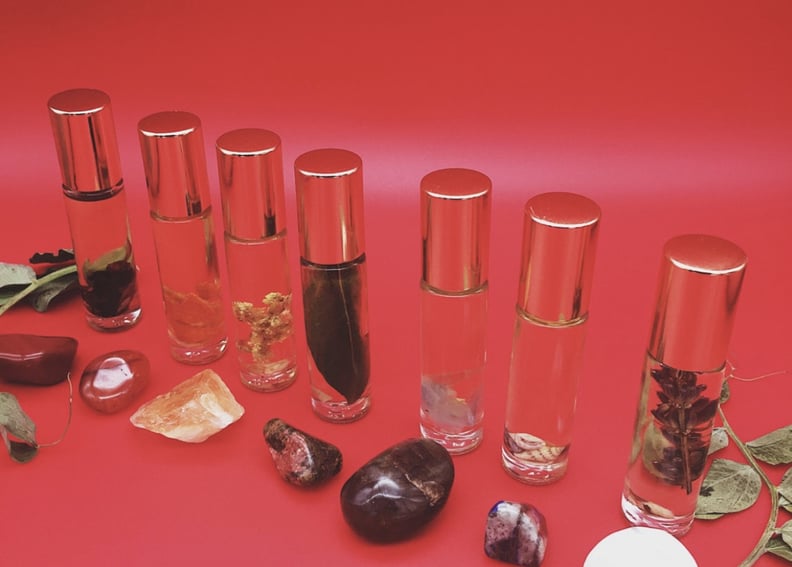 Seed of Osun
Essential oils are, well . . . essential. They have been used throughout history for the purpose of overall wellness. Oils are great chakra support and can be used as support as well as to charge our energy centers. Seed of Osun's chakra kit has an oil crafted for each of the seven principal chakras. Their shop is full of beautiful smudges, potions, candles, and much more.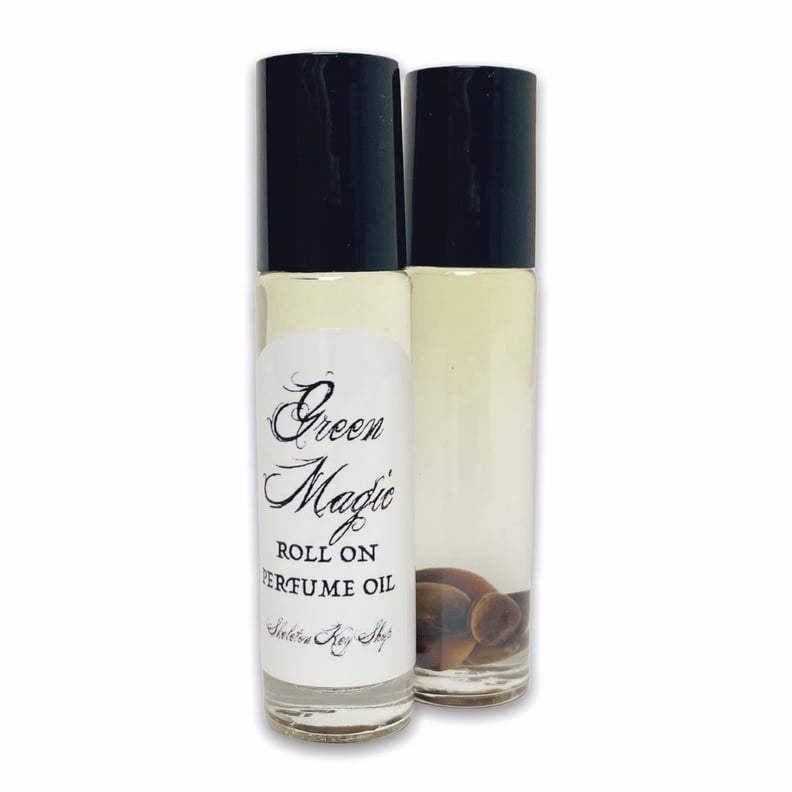 The Skeleton Key Shop
Sometimes aromatherapy mixed with your favorite herbs and crystals is all you need to change your mood and energy. Oils can be used to invite prosperity or protection or simply help you connect with the earth's elements and planetary vibes. The skeleton key shop has plenty of gorgeous oil blends, lotions, body butter, soaps, and ritual candles for you to choose from.
Green Magic Roll-On Perfume Oil ($20)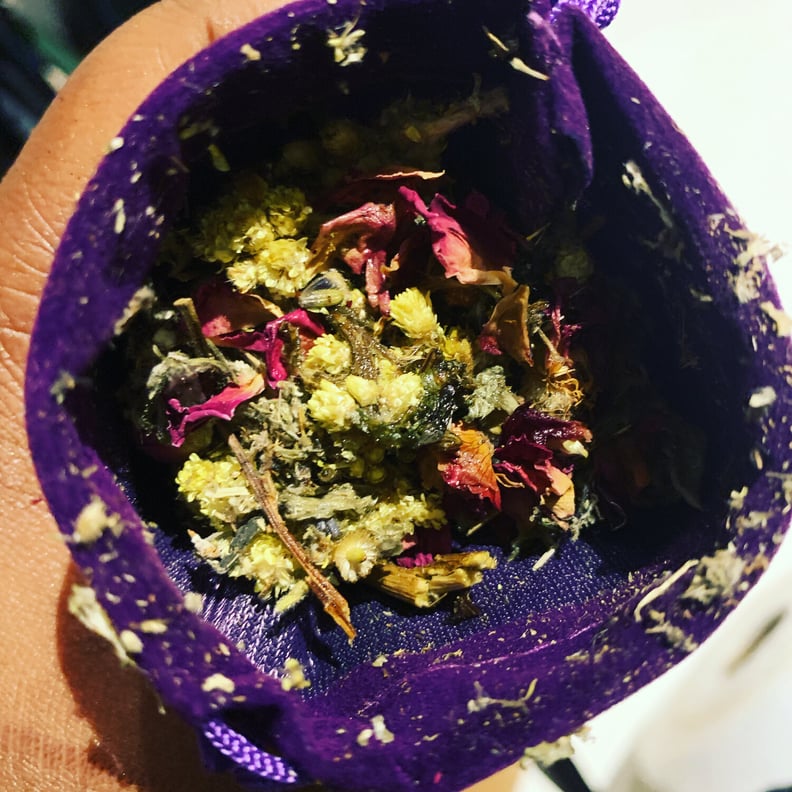 Bossy Bruja
A mojo bag generally follows the hoodoo tradition and consists of magical items like herbs, bones, crystals, or resins that are combined to create powerful protection or fulfill certain requests for its user. Bossy Bruja's mojo bag is meant to produce psychic healing, protection, and vivid dreams. Her shop contains everything from singing bowls and alligator heads to tarot cards and kolonias.