Latinx at Super Bowl 2020
Shakira, J Lo, and Demi Lovato: I'm Loving the 2020 Super Bowl's Latin Flavor, but We Need More in the Coming Years
I'm not necessarily a football fan, but when I moved to the US eight years ago, I quickly learned that football could almost be considered its own religion. I started watching some games. They didn't really do it for me — I still prefer watching soccer, which I call the "real" football — so I decided that in order to avoid FOMO as the good millennial that I am, I would at least watch the Super Bowl.
My first Super Bowl was actually pretty cool. My friends made reservations at a restaurant and our table was right in front of a screen. My girlfriends knew their football, and explained everything to me. That was the year the Giants won, so everyone in NYC was pretty excited. But what really caught my attention was the halftime show. Madonna performed that year, and she definitely knows how to get someone interested in anything.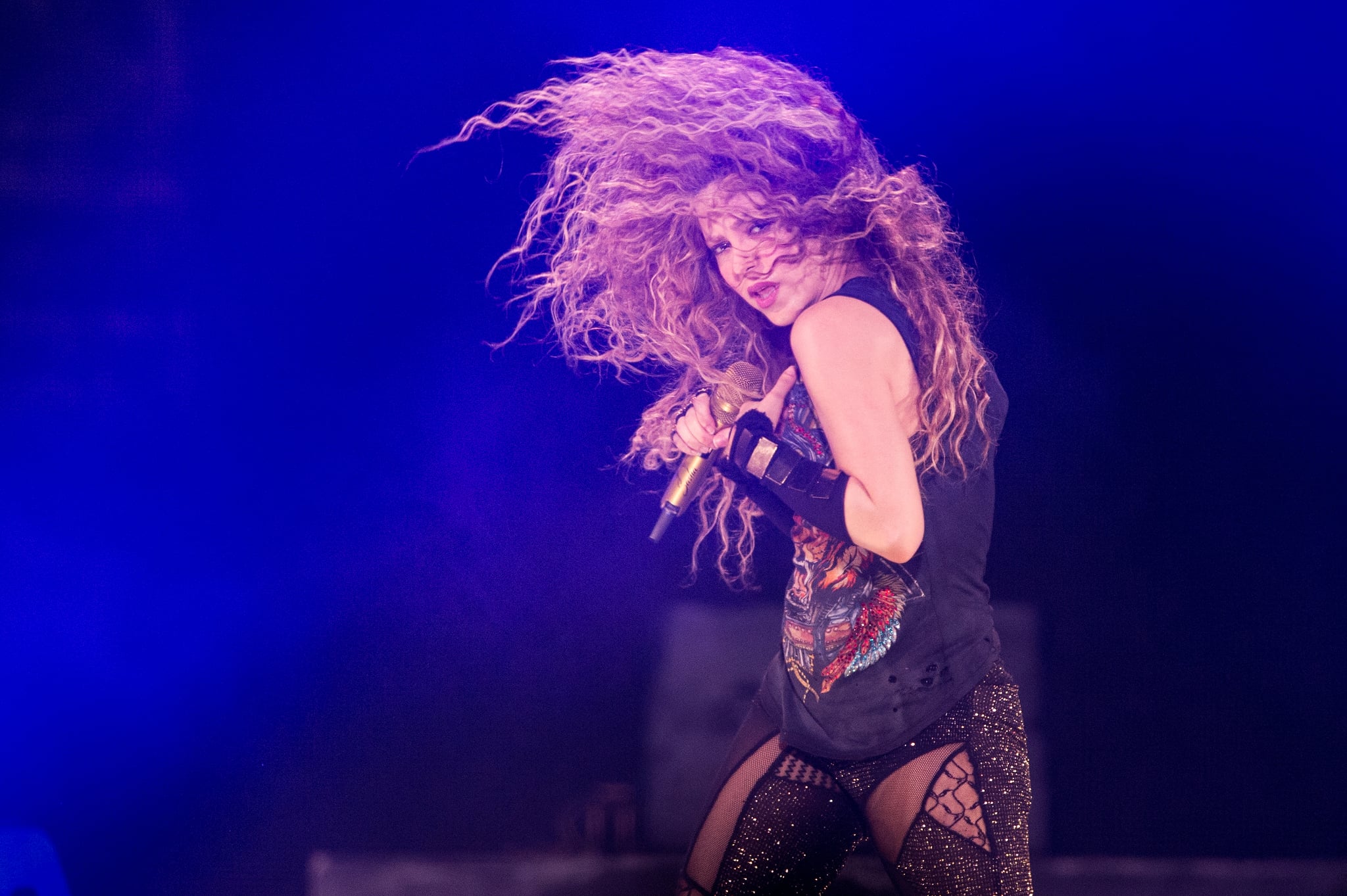 Each year after that, I've made it a point to watch the halftime shows, with some memorable moments like Destiny's Child joining Beyoncé in 2013, Bruno Mars killing it in 2014, and Katy Perry's left shark of 2015. So, when it was announced that Super Bowl LIV would be held in Miami, I felt they should enlist a Latinx artist for the halftime show since Miami is a city heavily influenced by Latinx. The universe heard my prayers and when I found out Jennifer Lopez and Shakira would share the stage at this event, I squealed with excitement.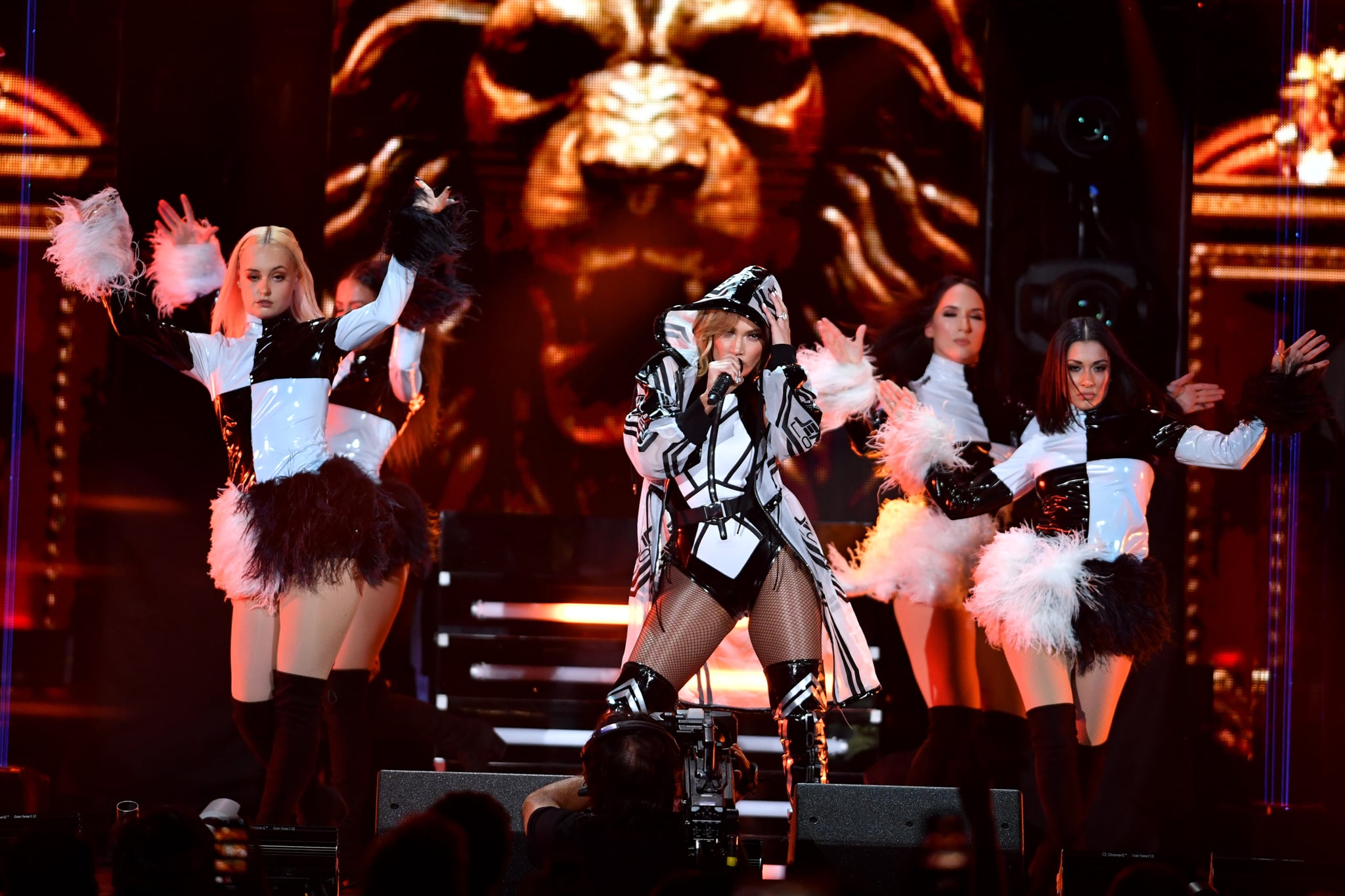 While I believe each one of them deserves their own halftime show, I'm still filled with pride to see two incredible women who are some of the hardest-working Latinas in the industry take this chance to represent us. To add to the lineup, Demi Lovato, who also has Latinx and Hispanic heritage, will be singing the national anthem at the beginning of the Super Bowl.
I love the strides in including more Latinx in the Super Bowl, since each year, more US Hispanics and Latinx tune in to watch the big game. While some, like me, do it mostly for the halftime show, there's a growing number who actually enjoy football and have continued to drive a steady viewership in the regular season games to the point where networks are offering a Spanish-language broadcast.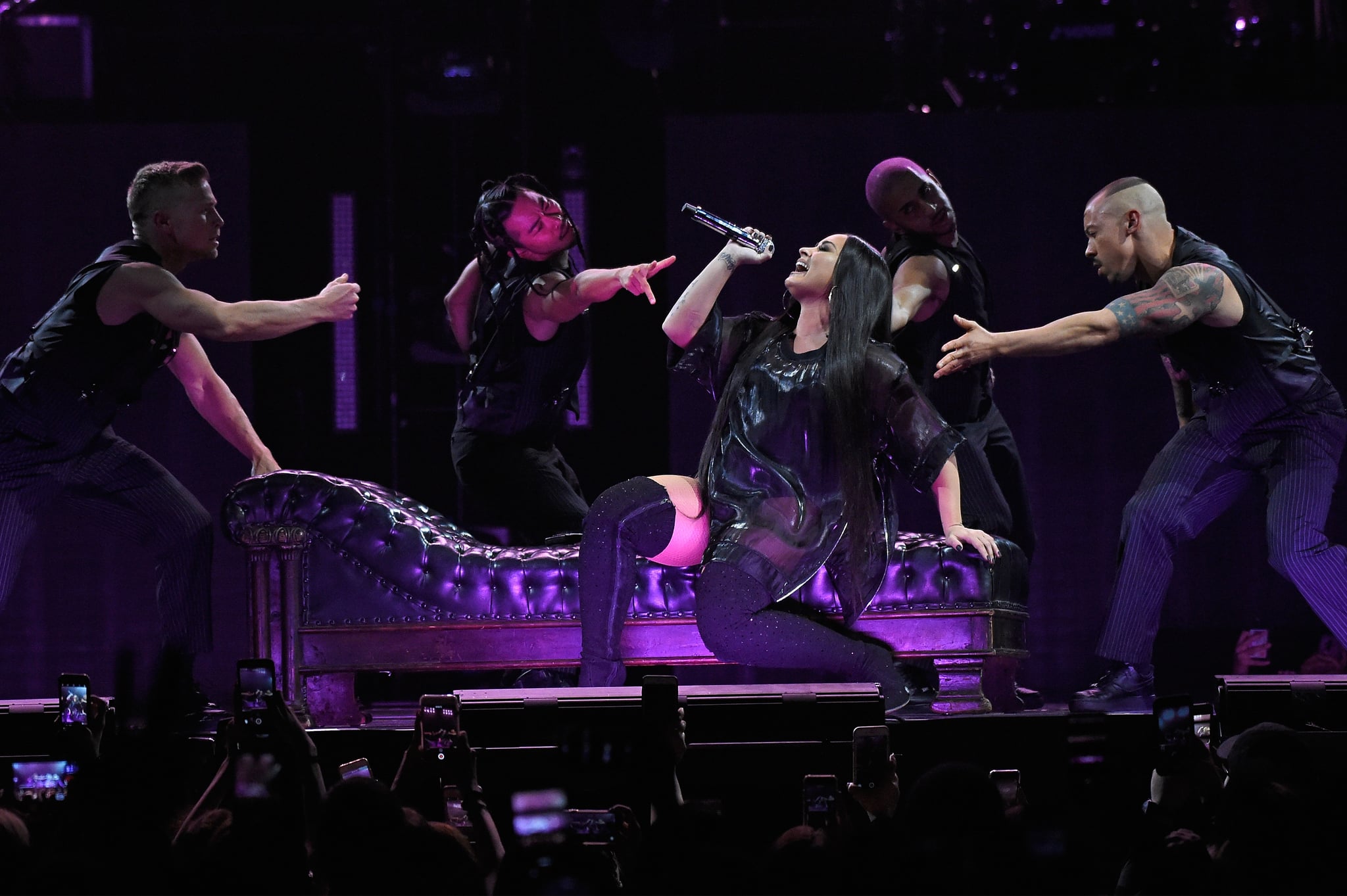 It also makes sense to have Latinx artists at huge events like this, since Latin music has increasingly become one of the top five genres people listen to in the US, surpassing country music and EDM. In past Super Bowl halftime shows, we've seen Gloria Estefan and the Miami Sound Machine, Arturo Sandoval, Enrique Iglesias, Gustavo Dudamel, and even Christina Aguilera and Bruno Mars if you want to count them as Latinx.
In the future, I'd love to see even more. As the face of America changes and becomes more multicultural — almost 20 percent of the US population is of Hispanic or Latinx descent — I'd like to see that represented in the events that bring the country together. For now, I'm excited to see what Shakira and J Lo will do for the Super Bowl halftime show, as I know for a fact that it will be historic.