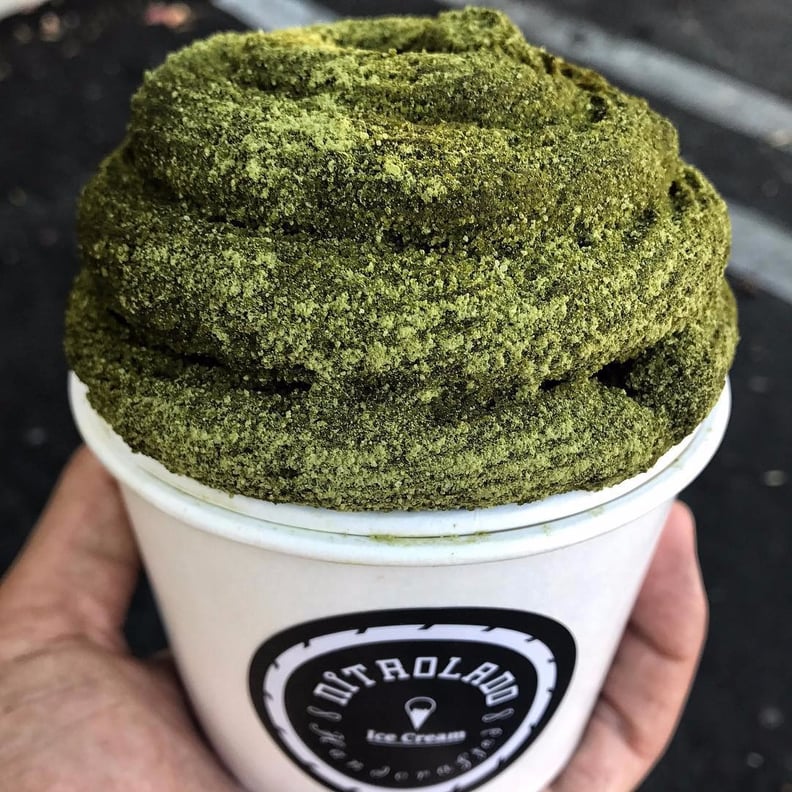 What's better than churros? Before you say "nothing," hear us out. Nitrolado, an ice cream shop in Garden Grove, CA, has created the matcha churro bowl, and we're pretty sure life will never be the same. This sweet mashup is everything you think it is: swirly, doughy, and Instagrammable.
If matcha is not your thing, the shop has other flavors, including red velvet, Oreo, and classic cinnamon, and they all look drool-worthy. You can sit your ice cream inside one of the bowls, use it as a topper, or eat it by itself (we're not judging!).
Keep scrolling for photos of the mouthwatering treats — just don't lick the screen.