These Face Serums With Moringa Oil Rescued My Flaky, Dull Skin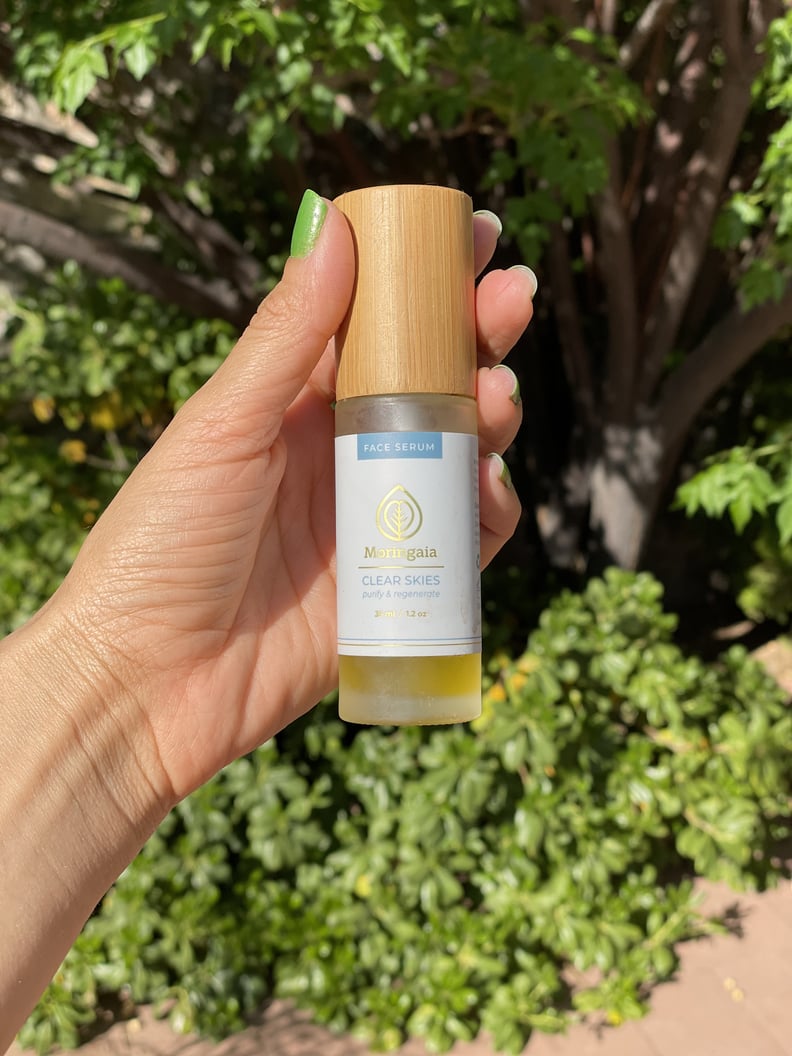 Natalia Trejo
Natalia Trejo
As POPSUGAR editors, we independently select and write about stuff we love and think you'll like too. If you buy a product we have recommended, we may receive affiliate commission, which in turn supports our work.
As someone whose skin-care journey has always revolved around dry-sensitive skin, it's my active duty to find all the moisture-injecting beauty products. The situation got worse when my skin suddenly became the target for drought season and began to peel due to late winter woes. Disturbing? Very much so! I should point out my skin doesn't lack hydration (water). It lacks moisture (oil). But luckily, around this time, I was introduced to natural skin-care brand Moringaia's face serums.
The timing couldn't have been more perfect as I started feeling tight around my face, so I decided to give the Fresh Bloom and Clear Skies serums ($62) a try. It was a gradual yet impressive turnaround! My face was beginning to look and feel smoother and less like it was getting the life sucked away. I noticed my complexion was getting brighter and I had fewer specks of dead skin (gross!), thanks to the pretty glass bottles that contain a minimal list of ingredients, including: essential bitter orange, jasmine, tea tree, frankincense, pine, bergamot, and palo santo oils, and the main ingredient, moringa seed oil. This cold pressed oil is packed with Omega 9, antioxidants, and vitamin E, and it's also known for its anti-inflammatory and moisturizing properties. Such a simple yet effective formula.

As the name suggests, Moringaia relies on the magic of the moringa seed oil that makes these oil-based serums true skin savers. It is a family-owned company started by Ben-Yam Barshi, an agroforester — someone who works integrating trees into more sustainable farming systems — and his sister, Elah Barshi. Their family farm is home to the brand in the Dominican Republic, where moringa trees blissfully grow. Along with their face serums, I've become addicted to the their Recovery Boost Hair Serum ($48), and the Salvation Balm ($49). I like to use this one for my cuticles and pesky dry patches.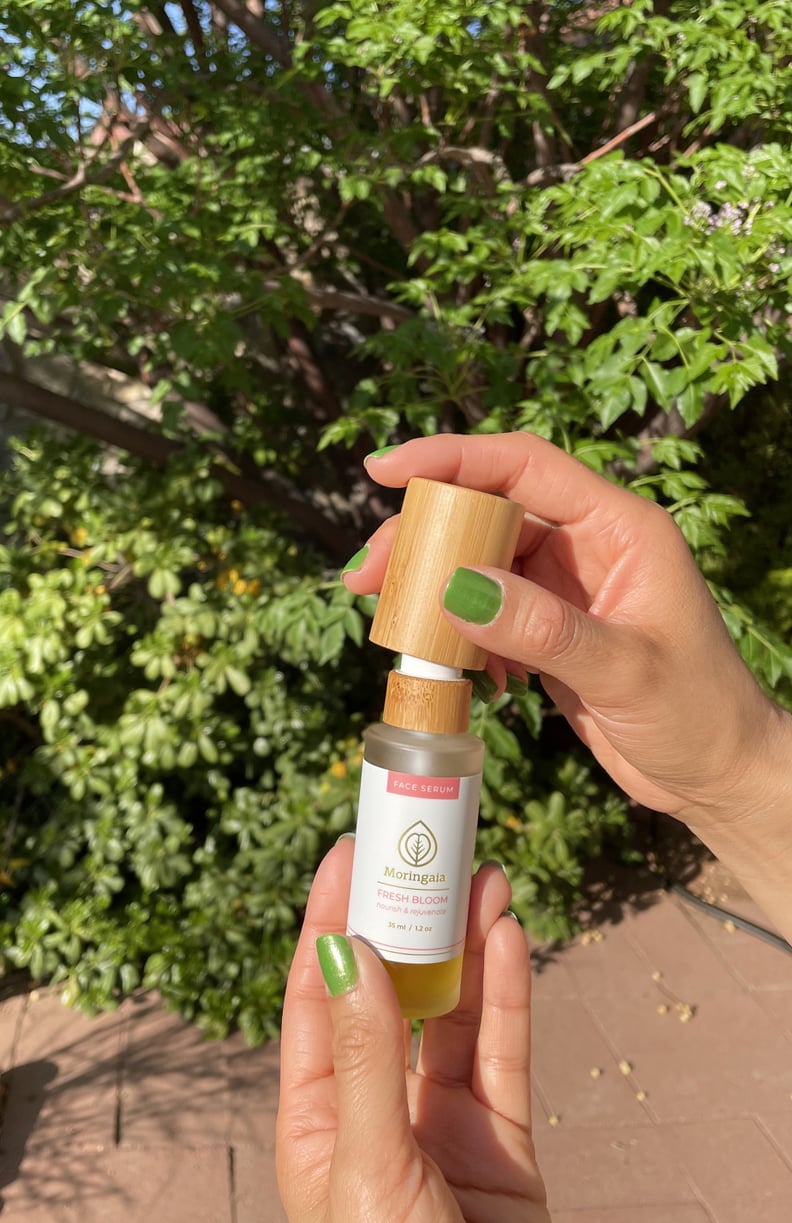 Having dry skin and living in the desert is not exactly a match made in heaven, but adding these serums to my skin-care routine has made me see the light at the end of a very dry tunnel. Because their texture is oily, I like to apply them over water-based serums and right before my moisturizer to allow each product to seal in fully.
There are so many reasons to love a beauty product: pretty packaging, unique formulas and texture, or even just the way it smells. For me, the most important is how effective it is and whether I actually see results — although, if it comes in a pretty bottle, it doesn't hurt!