Noemí González Talks Playing Suzette on Selena: The Series
Noemí González Hopes Netflix's Selena Teaches People to "Be a Light When the Going Gets Rough"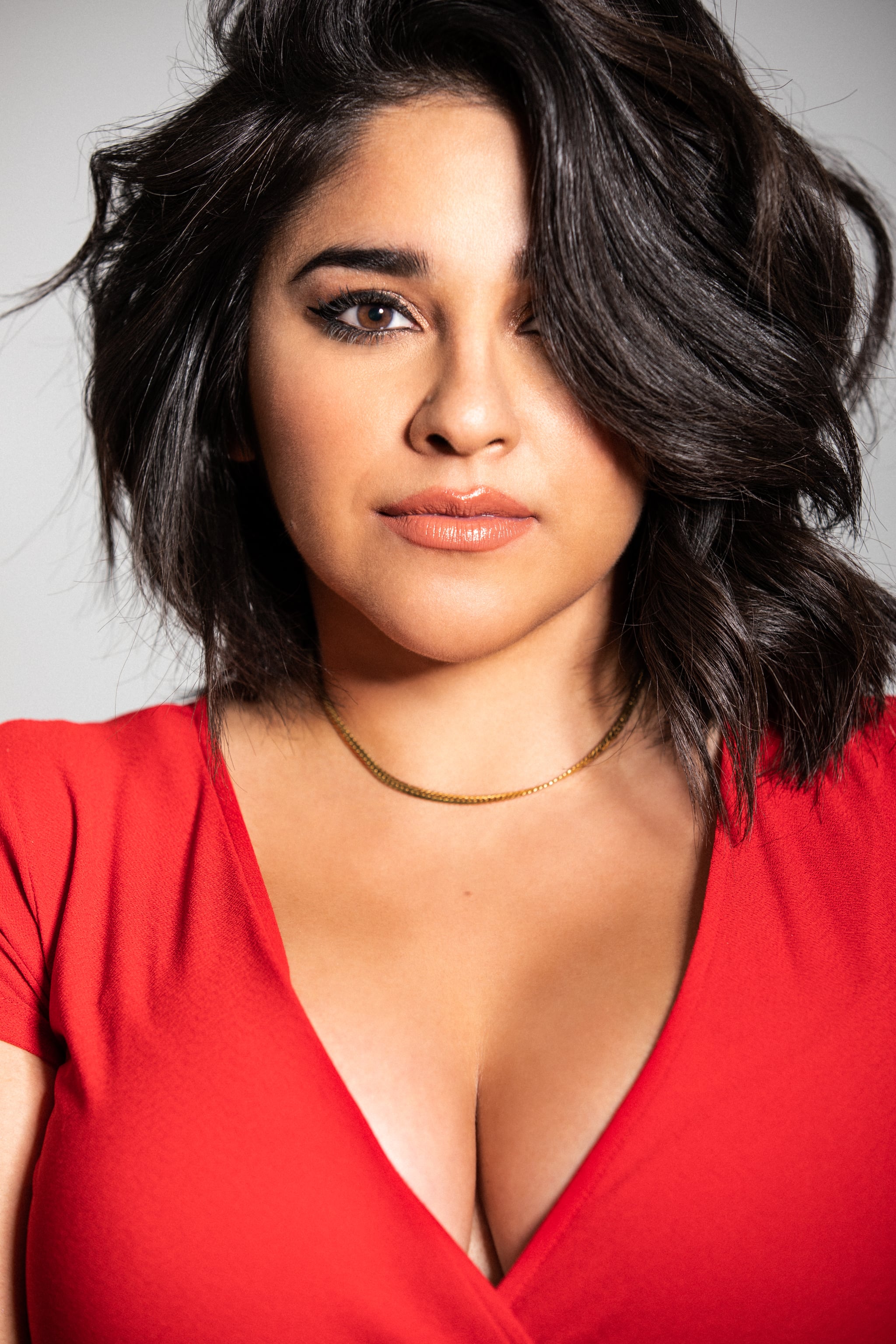 You may know Noemí González as Soli Gomez from East Los High or Mia Rosales from The Young and the Restless, but you'll soon get to see her on the drums as Suzette Quintanilla in Netflix's Selena: The Series. That's right — the 32-year-old Mexican actress will be starring as the sister of late Tejano music icon Selena Quintanilla, and she's well aware of how big of a feat that is.
While speaking with POPSUGAR, González recalled the moment she found out she booked the part, saying she was at home when she got the call from her reps. "I was laying down and my body jumped up . . . and I was like, 'I'm sorry, what?' I just remember really enjoying having that personal moment of, 'Oh my God, did this just happen?' And processing it on my own," González said. "Then, I went to celebrate with a piece of chocolate cake at my favorite restaurant in LA. It's been magical."
Even though González has prior musical experience as a singer, she had to learn to play the drums for the role. "My musicianship was a little dormant because I was so focused on acting, and this role, being so musically based, really reinvigorated a light in me, firing me to perform and to drum. It was incredibly challenging because the drums are such a demanding instrument, but I learned so much about myself," she explained. In fact, González's favorite scene to shoot just so happens to be the "Como La Flor" performance, which is featured in the show's teaser trailer. "That experience was incredibly magical. It is a six-minute live performance. I had to learn the 'Como La Flor' album version and 'Como La Flor' live version, and I had to look like a pro. I had to do the live version for the show two and a half months after starting to learn the drums."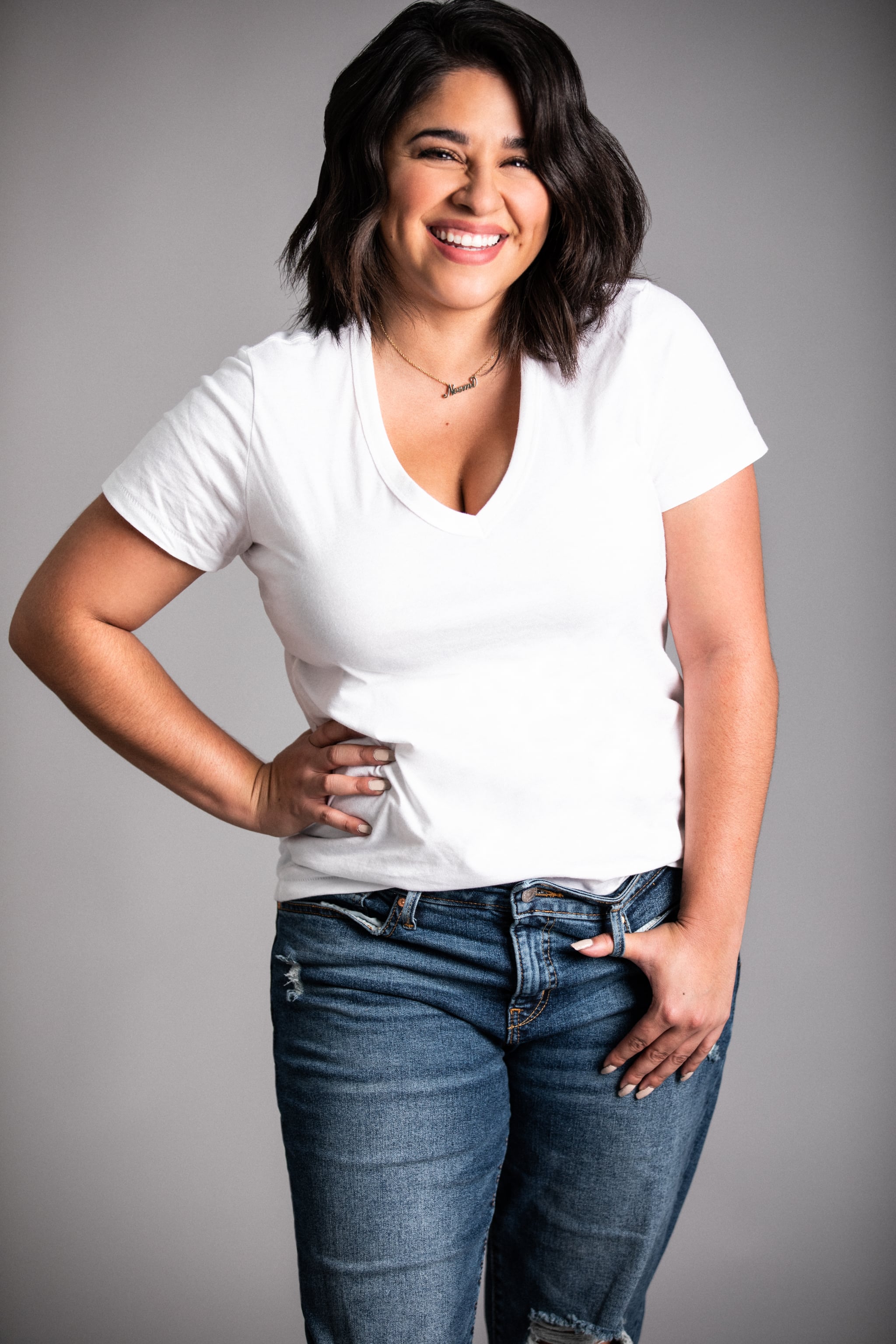 As Selena's older sister and drummer, Suzette was a major force in her life, and for González, the pressure of playing a real-life person — who is also the executive producer of the series — turned out to be her biggest challenge. "I had to meditate early on that, and make sure that I cut any unnecessary pressure on myself because I didn't want anything to get in the way of me doing the best that I did and the best that I could," she said. "So, that was probably the biggest challenge when it came to playing this role, was everyone reminding me that I'm playing one of the bosses. And everyone reminding me that she's going to see this. And making sure that none of that got in my head, and instead, it went in my heart, mind, and spirit to channel everything for this story."
"It has just been incredible to have so much of my own personal history, my own personal interests, be applied to my professional life in a way that I could give back to her the way that she's given to me."
Selena was one of the biggest (if not the biggest!) Tejano singers of all time, but her life was tragically cut short when she was fatally shot by the president of her fan club and manager of her boutiques, Yolanda Saldívar, in Corpus Christi, TX, on March 31, 1995. Being that González was and continues to be a fan of Selena, getting to play Suzette is more than just a role to her. "To say I'm a huge fan of Selena is an understatement. I am such a devoted fan. I was following her before she even was a mainstream, Mexican popular icon. I was following her with my mom when she was appearing on Sábado Gigante and Siempre en Domingo," she explained. "My mom already knew that this girl was about to be a huge star, so we watched those shows together. She handed me the Amor Prohibido album. I remember putting it in my CD stereo back in the day and dancing [to] the songs that I really had no life experience to be singing about, but I felt those vibes and felt alive, vibrant, sassy, and fun — being a young little Mexican girl, listening to a Mexican girl producing such amazing music."
Given the major influence Selena had on González's life, her unexpected death hit her pretty hard. "The year she passed, I just was in disbelief and in denial," she said. "And then the following year, my brother unfortunately passed away. And then the year after that, the [Selena] movie came out, so I really grieved with the family. I grieved Selena, I grieved my brother all at the same time. So I've really been attached to her in a very personal way. It has just been incredible to have so much of my own personal history, my own personal interests, be applied to my professional life in a way that I could give back to her the way that she's given to me."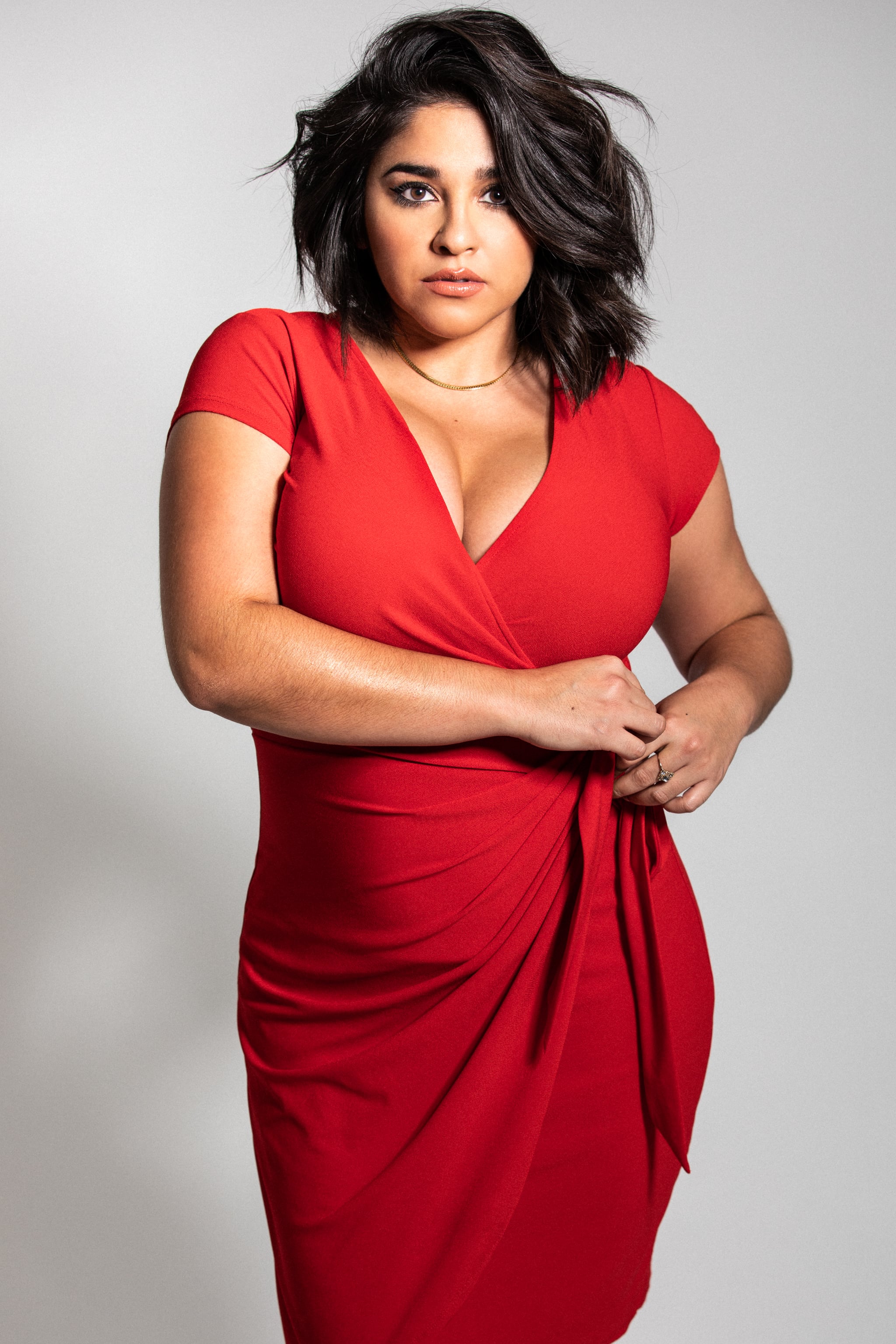 A 2019 USC study found that Latinx characters make up less than five percent of Hollywood speaking roles. Being Mexican herself, González feels "immensely proud" to offer more Latinx representation on TV through her role. "I am incredibly aware of our statistics and our representation . . . so to have such a strong role in 2020 is incredible, to show that we have stories to tell and that our stories are valued and that you're going to love them and you've been missing out," González explained. "I'm not only representing for the little girls watching me now, for the actresses that are alongside me, the artists that are females that are alongside me right now, but for the future actresses that can do more speaking roles and change those statistics even further."
While the real-life Suzette is heavily involved with the series (along with Selena's father Abraham Quintanilla Jr.), González has yet to officially meet her in person — but they have talked about getting together in the future. "We have connected in some way through social media, and it's been beautiful," she gushed. "The first time that I heard from her, I cried. We're going to meet soon. And I'm very, very, very excited to really come to that moment and be very present and honor it."
Selena: The Series — which premieres on Dec. 4 — will chronicle Selena's impressive rise to fame, as well as all the tough decisions her family made to help her achieve her dreams. The biggest takeaway González hopes viewers learn is to "be a light when the going gets rough." "I hope that they take away to always believe the impossible is possible," she added. "I hope they take away that Selena left her mark and her legacy will live on forever. If you keep sharing the story of a girl who had a dream and even posthumously made it come true, that's the power of spirit and that's the power of positivity and hard work that you can see in Selena."
Image Source: Vince Trupsin