Tell Me Más: Paloma Mami on Pastelera, Jordan 11s, and the Songs That Get Her Hyped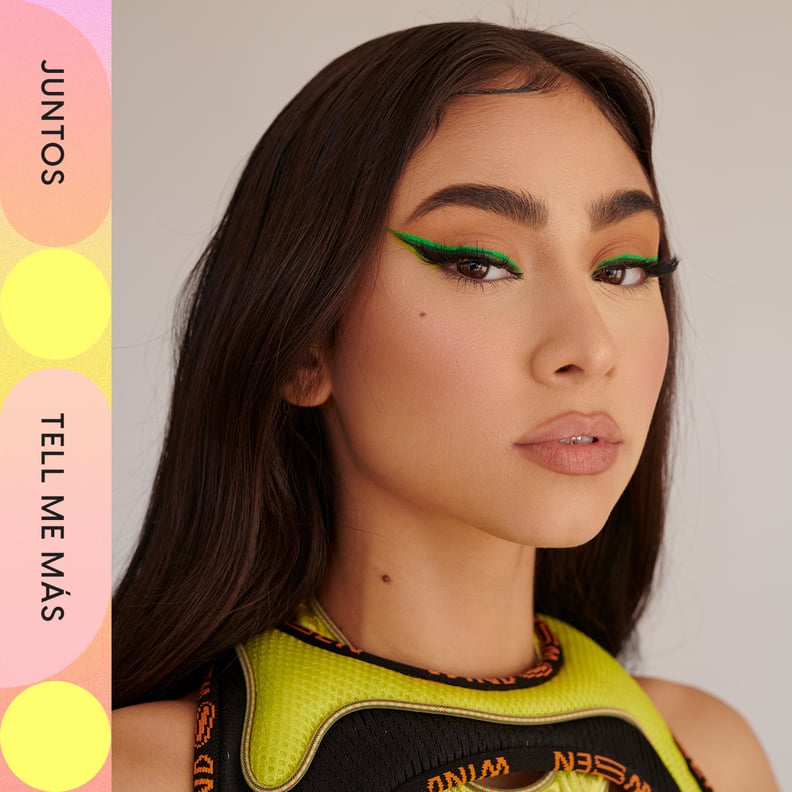 Daniel Toledo
Daniel Toledo
In our Q&A series Tell Me Más, we ask some of our favorite Latinx artists to answer the questions only their BFFs know about them, revealing everything from their most recent read to the songs that get them hyped. This month, singer Paloma Mami takes the test, and we are all ears.
After getting her start on social media with the bilingual hit "Not Steady" in 2018, Chilean American singer Paloma Mami, born Paloma Rocío Castillo Astorga, finally released her long-awaited debut album, Sueños de Dalí. As you might have guessed by the title, she was inspired by surrealism and her love for the surrealist painter Salvador Dalí. The album cover features 11 figures representing 11 different versions of Paloma, who was, like Dalí, born on the 11th day of the month. And it's not just the album art that pays homage to the Spanish genio; the album also has 11 songs for that reason!

Numeral fixation aside, hers is a bold debut, with no collaborations with other artists — very rare in urban music these days — and a perfect mix between reggaeton, trap, and R&B. Here, the Chilena superstar gets real about her favorite emoji, the show she binge-watches, her favorite Chilean dish, and much more!
POPSUGAR: What album do you have on repeat right now?
Paloma Mami: Honestly, I've been listening to my new album over and over since we were in mixing and mastering mode.
PS: What is your most meaningful tattoo?
PM: It's a secret. :)
PS: What's the app you spend the most time on?
PM: Would have to be WhatsApp.
PS: What's your favorite form of self-care?
PM: Skin-care routine. Gotta always be glowing!
PS: What's your most-listened-to podcast?
PM: I haven't listened to any really, more music than anything!
PS: What's your most-used emoji?
PM: The buck-teeth one with glasses.
PS: What's the background image on your phone?
PM: Positive affirmations that I create and tell myself every day.
PS: What's your favorite thing in your closet right now?
PM: My new Jordan 11s.
PS: What's one beauty product that is always in your purse?
PM: Gel for my baby hairs.
PS: What's your favorite way to wind down at the end of the day?
PM: Taking off my makeup and getting into a clean pair of sweats.
PS: What's the last series you watched and loved?
PM: The Walking Dead, and I still haven't finished it.
PS: What song immediately makes you happy, lifts your spirits, or gets you up dancing?
PM: "B*tch Better Have My Money" by Rihanna gets me hyped.
PS: What song helps relax you and calm your nerves?
PM: Jhené Aiko's whole album gets me peaceful.
PS: What piece of advice has helped you most?
PM: Never lose your essence.
PS: What is a family dish that makes you happy?
PM: Pastelera, it's a plate that is made of corn.
PS: What's a book or movie that changed your perspective on something?
PM: The Matrix.