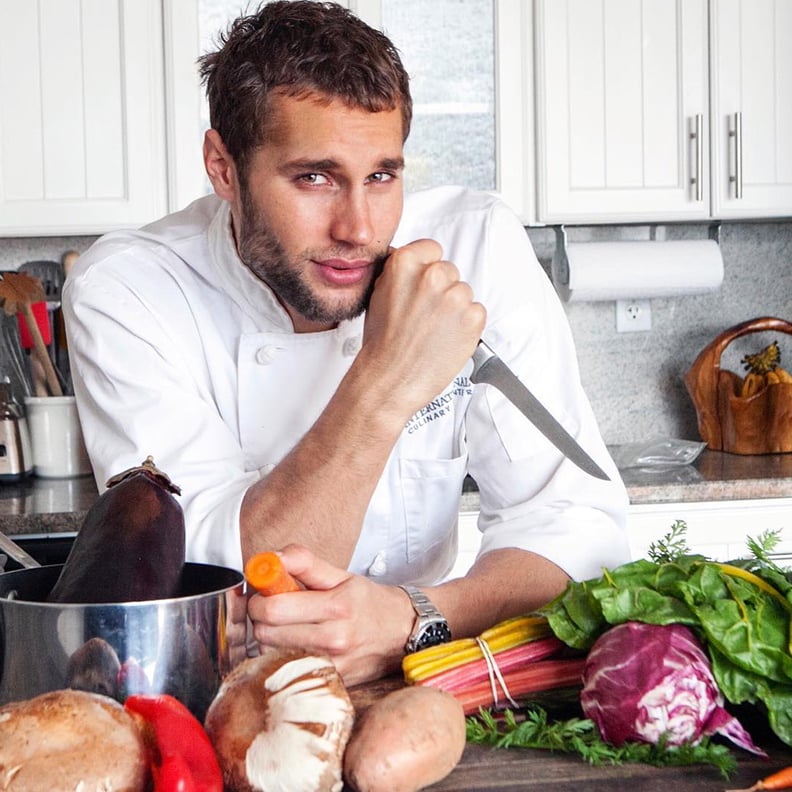 Is there anything better than a hot guy in the kitchen? No, no, there is not. Take, for instance, the hunky man being called the world's hottest chef, Peruvian-born Franco Noriega. The restaurateur, who doubles as a six-pack-clad model with a lofty social media following, recently opened his first spot in New York City called Baby Brasa — and we're suddenly craving a meal out.
In his kitchen, Franco's specialty is healthy chicken prepared with the delicious flavors of his native country, but we'll just go ahead and say that his already-acclaimed Latin menu isn't the only crowd-pleaser. Seriously. Compliments to the chef, because his Instagram is filled with steamy snaps any foodie (read: literally everyone) can appreciate. From shirtless apron shots to sizzling knife skills and all kids of abs, read on to see Franco's hottest moments. Then, take a look through some of the best recipes Peru has to offer.
01
When He Posed in an Apron — With Nothing Underneath
02
When His Pensive Face Was the Cutest Thing Ever
03
When He Was the Handsome Guy in the Produce Section
We like carrots, too, Franco.
04
When He Showed Off His Knife Skills in a Formfitting Sweater
It really is hot in here.
05
When He Simultaneously Flexed and Sipped Fresh Coconut Water on the Beach
06
When We Got Lost in His Midcooking Smolder
Those hazel eyes though . . .
07
When He Made Eating an Apple Sexy
Not sure how he did it, but there it is.
08
When He Was Doing a Little Shirtless Light Reading in Bed
Going over some new recipes? Stealing our hearts? Both? OK.
09
When He Casually Clenched His Abs After a Long Day of Cooking
10
And Then Worked All Those Delicious Calories Off With Some Weights
Brb, going to take a cold shower.
11
When He Snapped This Morning Selfie
12
When He Was a Tourist in Paris
13
When He Showed Off His Artistic Side
14
When He Flexed on the Beach
15
When He Looked Adorable Listening to Music
We'd so listen to his playlist.