Rome Flynn Reflects on Being "The First" With Becky G
Rome Flynn Reflects With Becky G on Being the First Afro-Latino to Win a Daytime Emmy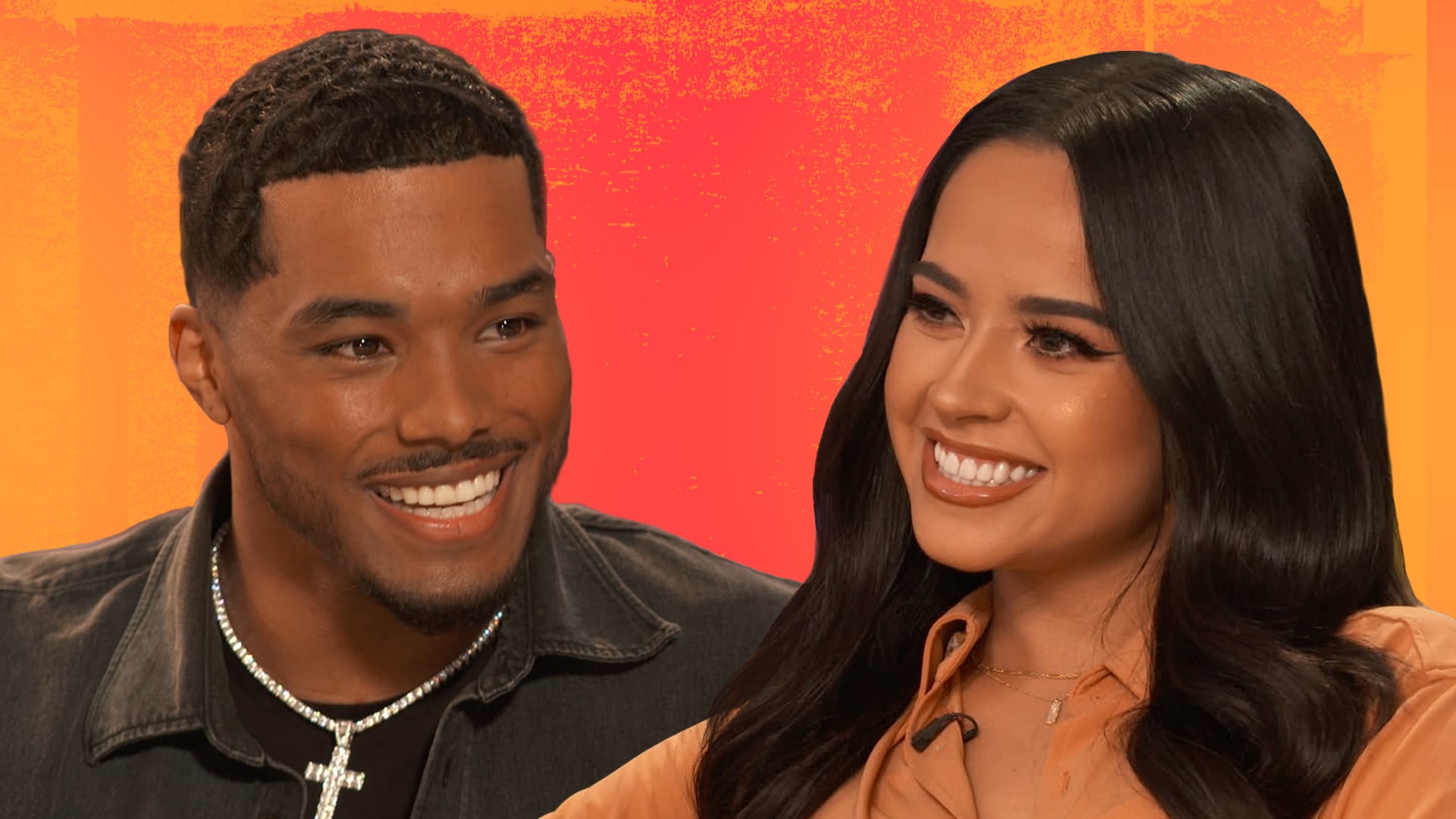 Being the first anything can come with a lot of advantages as well as pressures. This is especially the case for people of color breaking barriers in their respective industries. If you're the first brown or Black person to reach a certain level in your field, hold a certain position, or win an award, it can come with lot of pride and joy. And not just for you but for the community. But the fact that there are still so many firsts happening proves that progress has been slow. In a recent clip of the Facebook Watch series Face to Face with Becky G, actor and With Love star Rome Flynn, chats with Becky G about when he became the first Afro-Latino to win a Daytime Emmy Award back in 2018, the significance behind it, and the long way we still have to go.
Before the Afro-Cuban star landed his role in the 2021 Amazon series With Love, he was mostly known for his portrayal of Zende Forrester Dominguez on the CBS daytime drama The Bold and the Beautiful, which landed him a Daytime Emmy Award for Outstanding Younger Actor in a Drama Series in 2018.
"It's crazy we're still having a lot of firsts. To be a part of that is amazing. It's humbling," he shared. "But it also just tells me we still need a lot to at least give equal representation to artists on these platforms, so that they get the congratulations that they deserve and the right affirmation they deserve."

The fact that it took up until 2018 for an Afro-Latino to win a Daytime Emmy speaks volumes about the lack of representation that still existed then and still very much exists today in television and film. It's not that being the first to win that award isn't something Flynn or the community shouldn't take pride in — it's well-deserved! I personally feel that anytime a person of color accomplishes something this significant in their industry, it's worth celebrating. It's just hard to believe sometimes that we're still here having so many firsts. How had that position still not been filled by 2018? Why was I so excited when I watched With Love and saw Flynn actually get to play an Afro-Cuban and was just as excited when I saw Julissa Calderon on the show playing an Afro-Dominican (which she is in real life, too)? Because we still don't see enough Afro-Latinx representation in shows, that's why. It's been happening, and I'm glad to see it. But the progress has been slow. In fact, Flynn getting to play an Afro-Cuban was such a big deal even for him.
"Any line of work that I'm doing as far as acting wise, the first that I look at is like the integrity of the character, you know? Whatever responsibility I would have by playing this character," he said. "Up until recently, you know, I'm doing a show called With Love, and my character on there is Afro-Cuban, which I am in real life. But it just showed me, you know, we still have a long way to go. I feel like it's my responsibility to make sure I represent the people that look up to me the right way, and so when I do these jobs, it's like what am I doing them for? I want to do things that matter, and if it don't matter, I can't do it."
It just goes to show — like Flynn said — that we still have a long way to go when it comes to equal representation.
Check out the clip ahead, and stay tuned for the new episode of Face to Face with Becky G premiering Tuesday, Jan. 11 at 9 a.m. PT/12 p.m. ET on Facebook Watch.
Image Source: Facebook Watch