William Levy Took His Daughter to Her First Dance — and You'll Melt at the Photos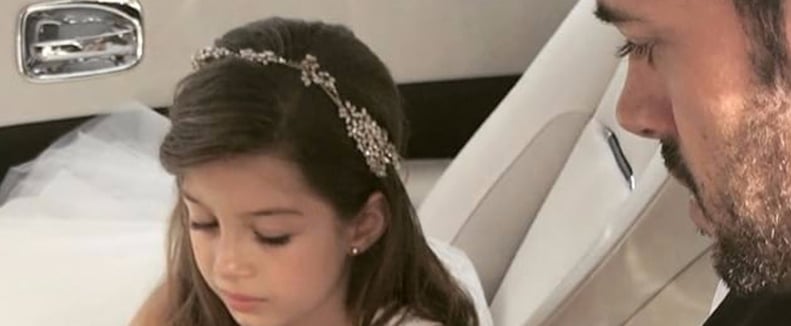 If you thought William Levy was attractive before, he's about to jump to the top of your list as the hunk you're swooning over. The Cuban actor shared a few videos and photos of his first father-daughter dance, and we're just going to say he was basically Prince Charming.
William accompanied his 7-year-old daughter, Kailey, to the school dance and did everything a great date would do: He waited for Kailey at the bottom of the stairs as she made her dramatic entrance wearing a white ballgown with lots of tulle. He got her a corset and gently placed it around her wrist in the car as Kailey's mom, Elizabeth, filmed the whole thing. He called her a princess. It was truly perfect! Scroll ahead to check out the adorable night William and his daughter had.