Young Latinxs Feel Financial Pressure to Support Family
Young Latinxs Feel the Pressure of Providing Financial Support to Family Members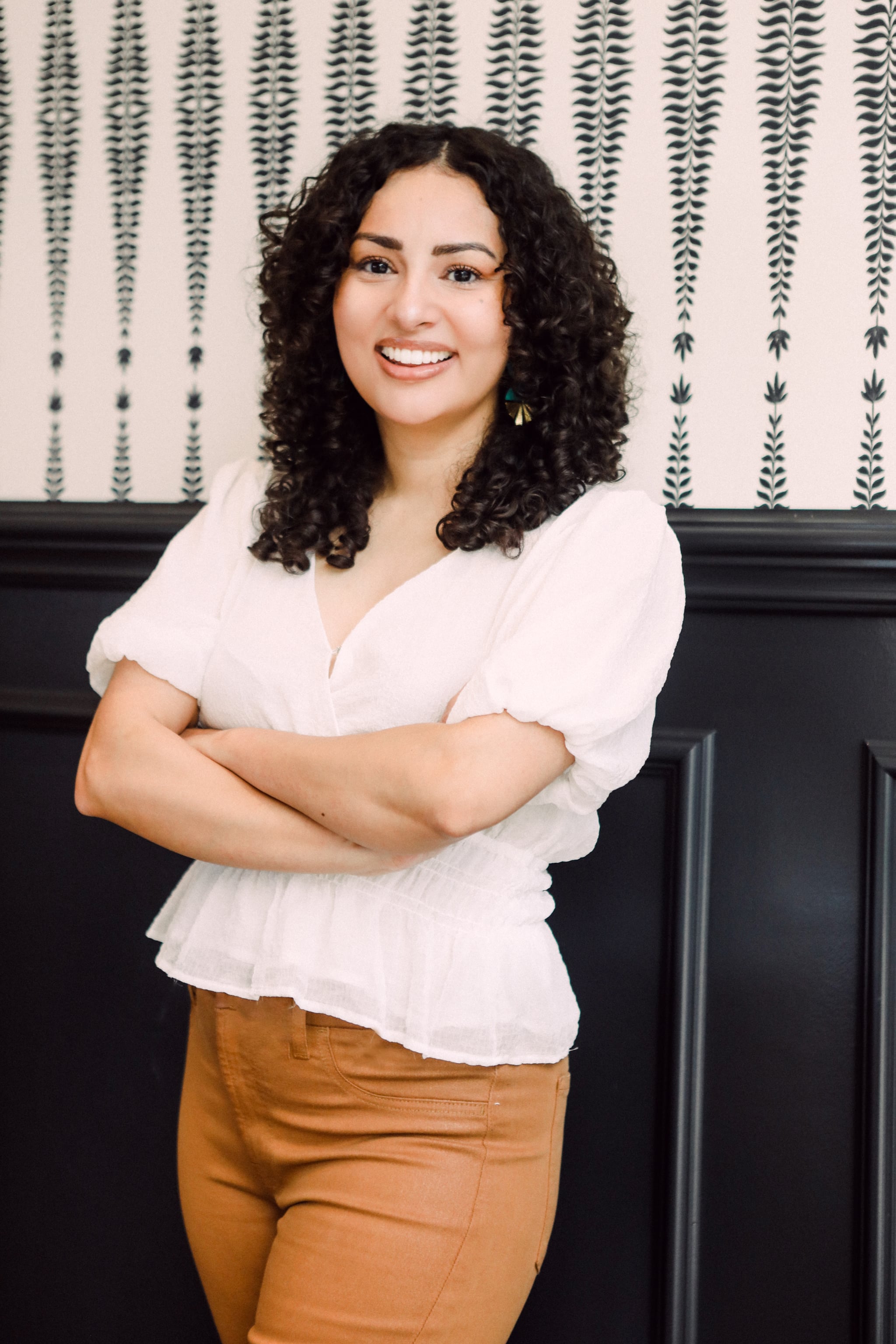 Family so often serves as a motivator. Whether your kin is the driving force to strive for greater professional or educational opportunities — and, ultimately, financial success — you'll do whatever you can to ensure their future is just as bright as your own. But for many Latinxs, there's also an unspoken expectation that can yield crippling financial pressure.
When Giselle González noticed in middle school how her parents juggled multiple jobs to provide for their family, she knew she'd have to step up to assist them financially. At 15 years old, the eldest daughter of Mexican immigrants taught herself to do acrylic nails, charging friends and associates to do their manicures, and would use her earnings to assist with groceries, the phone bill, or transportation. If her younger brother needed something, like lunch money, González would step in to support.
"For as long as I can remember, I've lived for them," she says. "Growing up within our culture, when you're the oldest female, the oldest daughter, you're already automatically put into this position, for lack of better terms, [of] leadership or you take on the role of the second mom." In addition to having financial obligations, the now-22-year-old aspiring attorney and entrepreneur would cook meals when her mom was at work, pick up her brother from school, and help him with his homework. González, like many other Latinxs, has felt the financial strain of consistently providing for her family.
While the pressure to provide financial support to family members affects millennials of all backgrounds in the United States, the figure is far greater when it comes to the Latinx demographic. Approximately 72 percent of Latinx millennials are providing financial support to family members, in comparison to 53 percent of their non-Latinx peers, according to Bank of America's Better Money Habits research. There are nearly 61 million Latinxs living in the United States, and Latinxs account for 23.4 percent of the nation's millennial population and 25.8 percent of the Gen Z population. Though family is a vital part of Latin American and Caribbean culture and supporting parents, grandparents, siblings, cousins, aunts, and uncles in the US and abroad is often expected, what fuels this implicit rule?
"Some people, they do get told by their family this is the expectation: 'You are the oldest and you have to do this,'" says Giovanna "Gigi" Gonzalez, founder of The First Gen Mentor. "I never explicitly was told that. It was just what I witnessed in my own family dynamic." The Chicago-based financial educator balanced a rigorous academic schedule at the University of California, Santa Barbara with waitressing; still, she covered large financial expenses like her mother's car insurance and phone bill. After graduating, she landed an entry-level job and began tackling her student loan and credit card debt. Despite working to create healthy financial habits, her family's expectations continued until it reached a tipping point.
When Gonzalez's family expected her to charge $7,000 on her credit card to cover her mother's medical procedure, she made the difficult yet necessary decision to say no. Her family didn't take kindly to her choice. "I had to create my own boundaries for my own financial well-being, my own mental and emotional well-being," the 32-year-old says. "Sometimes people are going to be upset, and that's OK. I can't control their reactions, I can just control what I do."
Jennifer Toledo, founder of Talk Finances to Me, understands that it's hard to implement financial boundaries with loved ones, however, the decision not to can impact your own finances. "You have to make those tough decisions," Toledo shares. "Do you stop your life, get multiple jobs, and just push through? Or do you create that boundary and say, 'No, I'm not doing this. I need to focus on my life and make sure I'm OK before I worry about someone else'?"
Both Giovanna Gonzalez and Giselle González have created strategies to help navigate these tricky money conversations with family by laying out what they can feasibly commit to. It's a topic the former often tackles in the content she shares with her clients; at conferences, such as FinCon, and with her more than 184,000 TikTok followers, noting the way a person supports their family is a personal choice.
"My go-to answer now, when it's a situation where I either don't want to provide support or I can't provide support, I say, 'Hey, I can't help you in that way right now, but in what other way can I support you?'" Redefining cultural norms and expectations isn't easy. However, Latinx millennials and Gen Zers are up for the challenge. When it comes to financial wellness, they're striving to heal generational money woes and build wealth.
Image Source: Giovanna "Gigi" Gonzalez