BDSM Tips
5 BDSM Tactics That Will Ramp Up Your Sex Life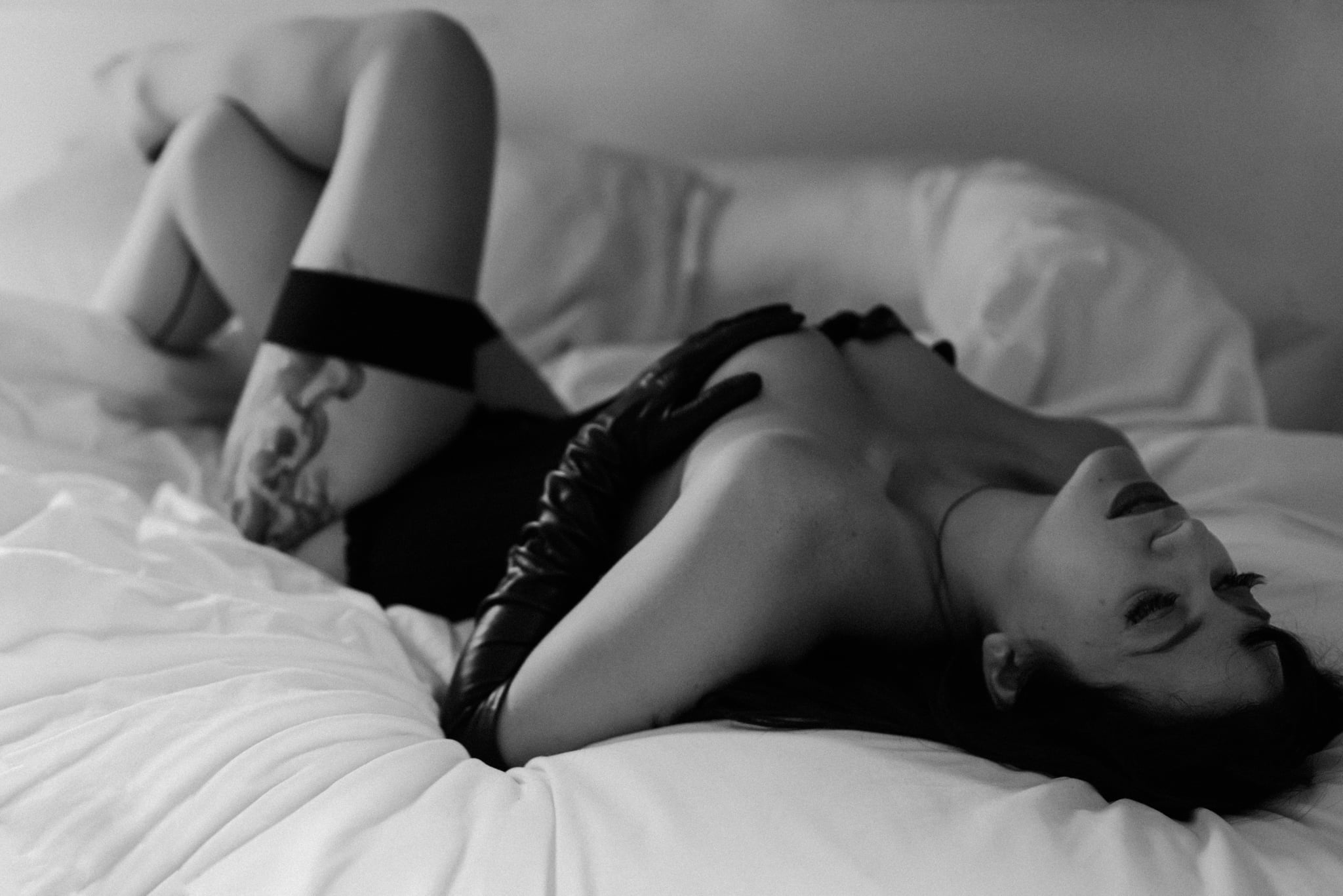 I know what you're all thinking — Christian Grey's playroom, pain, safety words, and weird-looking masks. However, BDSM is more than the sum of its parts. At the core, BDSM is about trust, control, and finding pain/pleasure thresholds for ultimate sexual satisfaction.
While some people actually live a lifestyle like this, there are others who keep it in the bedroom. That being said, BDSM can definitely take the hotness to the next level when things start to cool between you and your partner.
It may sound intense or feel a bit intimidating, but here are five basic BDSM-inspired moves that will turn any sex life from vanilla to spicy.
1. Role Play
In BDSM, one partner is dominant (domme or dom), while the other is the submissive (sub). Whether you and your partner already know which role you want or if you are playing rock, paper, scissors, one of you submits to the other's demands. However, to get the full benefit, you must play the part and do as your partner commands of you. If you don't, neither of you will be fulfilled sexually. So, be forceful or let go of your control, whichever you choose, but don't forget to relax and enjoy the experience.
2. Blindfolds
One of the simple things in BDSM is sensory deprivation, and if you're just starting out, this is a great way to dip your toe in the water. A blindfold is a great way to begin trusting your partner enough to please you, while heightening your other senses. When your visual view is blocked, you need to rely more on your sense of touch, smell, taste, and hearing. What is sexier than that?
Having to use your other senses makes sex a more exploratory situation. Memorize your partner's body with your hands; get up close and really smell their skin because that scent is unique to them; really taste their kiss; zero in on their voice — the inflection, the moans, the tremors. Keep these in your memory for when the blindfold comes off, too.
3. Biting
Without having to make an investment in anything besides your own dental hygiene, biting is a great first step into the pleasure/pain part of BDSM. By biting your partner in different places — nipples, ribs, arms, inner thighs — you can begin to figure out their pain threshold. Pay attention to how their body responds: Do they tense up? Do they ease? What is their breathing like? Listen to how they are moaning or begging. This will allow you to adjust accordingly.
However, have the discussion about being marked with your partner first. While I love me a good bite mark, I'm also a professional and need to be careful about where those marks go. My boyfriend is aware and does his best to be accommodating — but sometimes neither of us can help ourselves in the heat of the moment.
4. Bondage
Bondage is one of those things that I'm unsure I could do without. I love when my boyfriend comes home from work, takes off his tie, and places it around my wrists. Instant excitement.
There are lots of ways to use bondage, and the best part is, you can pick what works for you and your partner. Start with a tie – something soft and silky that you can easily wiggle out of if you're feeling too restrained. Then work your way up to handcuffs. Soon, you'll be grabbing a bondage kit and your legs and arms will be completely unusable. Different positions and ways to be restrained allow this to be a move you and your partner will keep coming back to without having to worry about it getting stale.
The great thing about bondage is that it prevents you from having what you want and takes your desire to the next level. For example, I love to grab my boyfriend's hair while we're getting busy — if I'm restrained, I can't. This heightens my desire for him, which heightens my arousal and then, finally, when I get the hair between my fingers, it's like the best thing I've ever felt.
5. Spanking
Spanking allows for more blood flow to the buttocks and genital region, which increases pleasure and sensation. While it may sound scary — or weird, you can admit it — it can really turn out to be quite pleasurable. As a woman who has been spanked with a plethora of items in an array of places (spanking is not just for the bottom!), it really all depends on how far you want to take it.
You can start with a hand in order to gauge your partner's sensitivity level while testing the waters to see if it's something they even like. If it becomes part of your sexual routine, change it up with cattails, floggers, paddles, straps, riding crops — even a whip if you're brave enough. Each new prop brings a new sensation, which will help to keep it fresh.