Best Country Love Songs of 2014
Top 50 Country Love Songs of 2014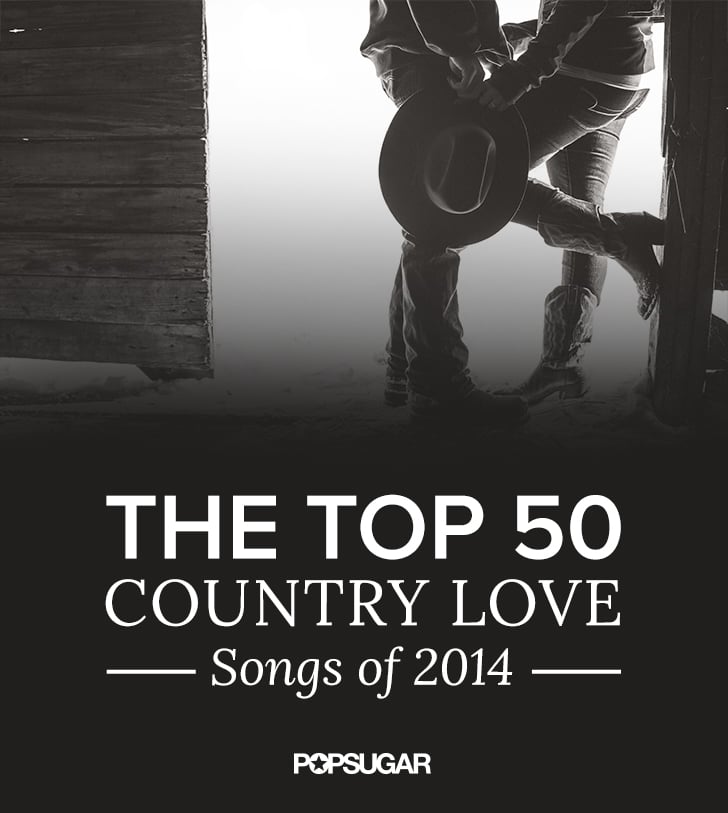 It's been a good year for country music fans, with sexy new music videos, even sexier new singers, girl power anthems, and, of course, plenty of steamy, heartbreaking, and tender love songs. Here are 50 of our favorites from stars like Miranda Lambert, Brad Paisley, Hunter Hayes, Tim McGraw, Luke Bryan, Lady Antebellum, and Sara Evans. They'll have you feeling nostalgic for first love, thankful for forever love, and everything in between. Get the list now, and listen to the Spotify playlist below:
"19 You + Me," Dan + Shay
"A Guy Walks Into a Bar," Tyler Farr
"Best Night Ever," Gloriana
"Crash My Party," Luke Bryan
"Don't It," Billy Currington
"Don't You Wanna Fall," Frankie Ballard
"Forever Love," Mickey Guyton
"Friday Night," Eric Paslay
"Girl Crush," Little Big Town
"Gonna Wanna Tonight," Chase Rice
"Holding On to You," Miranda Lambert
"Homegrown Honey," Darius Rucker
"How Could I Want More," Jamie Lynn Spears
"I Did With You — From The Best of Me," Lady Antebellum
"I Don't Dance," Lee Brice
"I Hold On," Dierks Bentley
"I Just Want You," Cole Swindell
"I Like the Sound of That," Rascal Flatts
"Just South of Heaven," Blake Shelton
"Kiss Me When I'm Down," Ryan Kinder
"Kiss You in the Morning," Michael Ray
"Kiss You Tonight," David Nail
"Lie With Me," Lady Antebellum
"Look at You," Big & Rich
"Love," Jana Kramer
"Love You Like That," Canaan Smith
"Loved," Lucy Hale
"Not Over You," Sara Evans and Gavin DeGraw
"Party Like You," The Cadillac Three
"Perfect Storm," Brad Paisley
"Pretty Beautiful," The Swon Brothers
"Rewind," Rascal Flatts
"Roller Coaster," Luke Bryan
"Say You Do," Dierks Bentley
"Shotgun Rider," Tim McGraw
"Show You Off," Dan + Shay
"Somewhere in My Car," Keith Urban
"Speakers," Sam Hunt
"Still Fallin," Hunter Hayes
"Sunshine & Whiskey," Frankie Ballard
"Sure Feels Right," Jake Owen
"Tattoo," Hunter Hayes
"Thank You," Jennifer Nettles
"That Look," Aaron Watson
"That Man," Jon Pardi
"Til It's Gone," Kenny Chesney
"Us Again," Chuck Wicks
"Whatever She's Got," David Nail
"Where It's At," Dustin Lynch
"Wild Child," Kenny Chesney and Grace Potter
Just remember: you'll need to download the free Spotify software or app to listen to our playlists!