Best Sex Positions For Female Orgasm
7 Sex Positions to Get You Off Every Time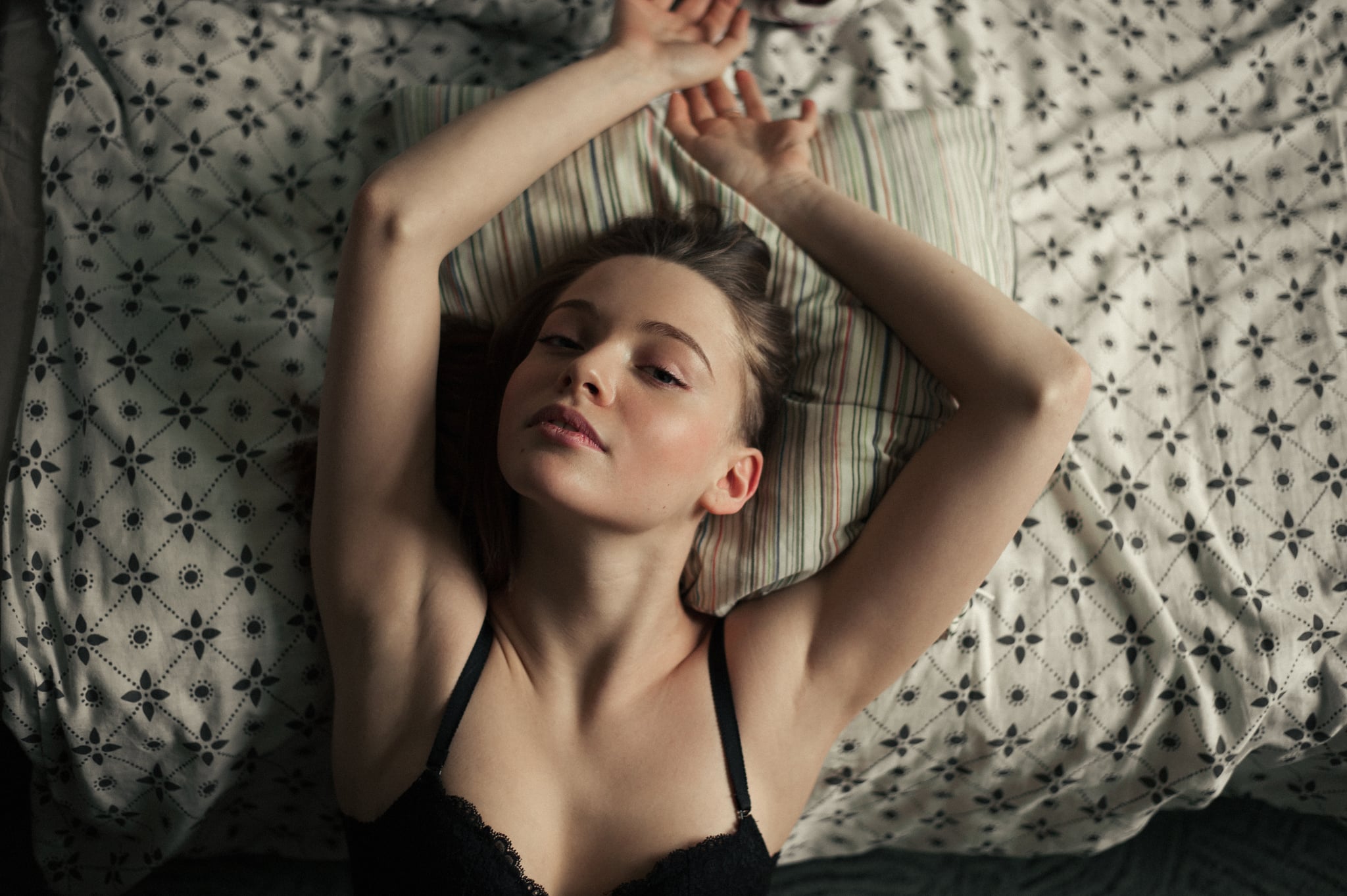 One of the best parts of sex is exploring different positions and seeing how they make your body feel. From G-spot focused sex positions like doggy or cowgirl to the many iterations of missionary, there's pretty much no limit to what you can try. That said, not all sex positions are created equal — and some have a better chance of helping you reach orgasm than others.
According to a 2018 study published in the Journal of Sex and Marital Therapy, only 18 percent of women studied reported that internal (vaginal) sex alone was sufficient for orgasm. Meanwhile, 37 percent said clitoral stimulation was needed for orgasm, and another 36 percent reported that clitoral stimulation made their orgasm feel better during sex. This means that during sex, it's a good idea to know about some sex positions that can easily target the clitoris.
Ahead you'll find the five best sex positions for orgasm that range from beginner positions to more advanced. Each one is clitoris-friendly and can help you access orgasm while still in the positions you love. Each position is adaptable for both partnered and solo sex, but always talk to your partner before trying something new — and throughout the experience! — so you are both feeling as comfortable and sexy as possible.
1. Sit to Stand
How to do it: Lean over the side of your bed with your stomach down and feet planted on the ground. Then, have your partner stand behind you and enter you from behind. You can keep your legs on the floor or wrap them around your partner's waist, depending on what feels the most comfortable.
Clitoral stimulation tip: As your partner stands behind you, encourage them to reach around your waist to stimulate your clitoris with their fingers or a vibrator.
Why we love it: "I truly despise any position that requires work, so 'sit to stand' is my go-to. My boyfriend loves it because he doesn't have to work that hard since he's standing and thrusting. I like bringing a vibe into it," says Julie, 25.
2. Doggy style
How to do it: Simply get on all fours on a comfortable surface like the bed, floor, or couch. If it's more comfortable, you can also extend your arms forwards and lower your head to the bed or floor (almost like a child's pose, but your hips should be raised). Have your partner enter you from behind.
Clitoral stimulation tip: This position is great for self-stimulation, as your legs will be spread for easy access. Using your fingers or a vibrator (a small vibe like Dame's Fin is especially great as it secures to your fingers), gently stimulate your clit. As a bonus: "Doggy style allows for you or your partner to reach around and stimulate your clitoris," says Polly Rodriguez, sex expert and CEO of Unbound.
Why we love it: "Doggy style remains my fave for lots of reasons — there's something super animalistic about it (I mean, obviously; hence, the name) that just makes me feel dirty in a good way when I'm doing it in this position, and I love that the position lets either my partner or me (or whatever new toy I'm trying out) add some clit stimulation into the mix," says writer Danielle Page, 29.
3. Lotus
How to do it: Have your partner sit on the bed with their legs either extended or criss-crossed. (It can be helpful to have pillows behind your partner's back for extra support.) Lower yourself on top of them so that you are facing each other. You can stay on your knees or wrap your legs around them. This intimate position lets you rock back and forth for optimal clitoral stimulation.
Clitoral stimulation tip: Because you'll be essentially sitting in your partner's lap, try grinding up against their body, hand, or fingers to stimulate your clit. You can also ask your partner to use a vibrator directly on your clit (or nipples) and tease you with the sensation.
Why we love it: "I love how intimate Lotus feels. I can kiss my partner and get a lot of grind action against my clit. It's the best, " Brianna, 31, tells POPSUGAR.

4. Lifted Missionary
How to do it: Lie on your back with your legs spread and put two pillows under your butt. The extra lift will make it easier for your partner to enter you, and it also gives you much-needed G-spot and clitoral stimulation.
Clitoral stimulation tip: This position is great for incorporating your favorite sex toy. The Satisfyer Love Triangle is an especially great option, as it fits easily in the hand and offers both vibration and air pulsation to the clit.
Why we love it: "When I put a few pillows under my butt, I'm able to align my pubic bone with my partner's pelvis, " says Grace*, 31. "This is called coital alignment technique, and it makes for easier orgasm."
5. Cowgirl
How to do it: As your partner lays flat on their back, climb on top and straddle them with your legs on each side of their body. Mix up your moves between grinding and larger thrusts up and down to enjoy being on top. You can also do a reverse cowgirl, which is the same position except you face away from your partner toward their feet.
Clitoral stimulation tip: While you're on top, you can either touch your own clit or ask your partner to do so. If you and your partner both enjoy vibrators, you can try out a vibrating cock ring (which can fit over a penis, dildo, and are compatible with most strap-ons). Cock rings are great because they give both partners pleasure, and if you're on top, you can grind into the ring as it stimulates your clit. Tor 2 by LELO is a great option.
Why we love it: "[When] you [are] on top, you have more control over clitoral contact and touching yourself," Rodriguez tells us.
"I like straddling him on the couch while he's almost kind of slouching and I can spread my legs wide enough to grind my clit on his pelvis," says Candice, 23.
6. Flat Doggy
How to do it: Lie on your stomach with your legs closed and pressed together. Then, have your partner get on top of you in a push-up position and enter you from behind. This take on the classic doggy-style position makes orgasm easier by allowing for G-spot stimulation. It also takes pressure off you, as you get to lie down on your stomach and relax.
Clitoral stimulation tip: This position can be a little tricky, as you'll be lying on your stomach with your legs closed. To add in clit stimulation, try a hand-free sex toy like Dame's Eva, as it fits snuggly in your labia and over your clit.
Why we love it: "Me and my boyfriend are currently loving doggy style, but really low to the bed (like my hips at a very obtuse angle) with my legs closed between his. I like it because I like being able to feel his whole body on top of mine, and doggy is great because he can hit the G-spot. Having my legs closed just makes all the sensations better for both of us because it makes me tighter," says Gabby, 22.
7. Open-Legged Spoon
How to do it: Lie on your side in a classic spoon position, then spread your legs outwards in opposite directions. Have your partner lie on their side behind you (like a big spoon) and enter you.
Clitoral stimulation tip: Both you and your partner will be within easy reach of your clit, so use your hands, fingers, or a toy. You can even take turns touching your clitoris, and you can guide your partner's hand or fingers with your own to show them what you like.
Why we love it: "This position is amazing for lazy people like me. I get to just lie back and use a vibrator on my clit, without having to worry about anything else. I also love how sexy I look from this angle with so little effort," says Maria*, 32. "It's easy for me to come like this because I know I look great, which makes me feel confident." *Names have been changed to ensure confidentiality.
— Additional reporting by Sara Youngblood Gregory