Foreplay Ideas
Have Better Sex TONIGHT With These Foreplay Ideas — You Deserve It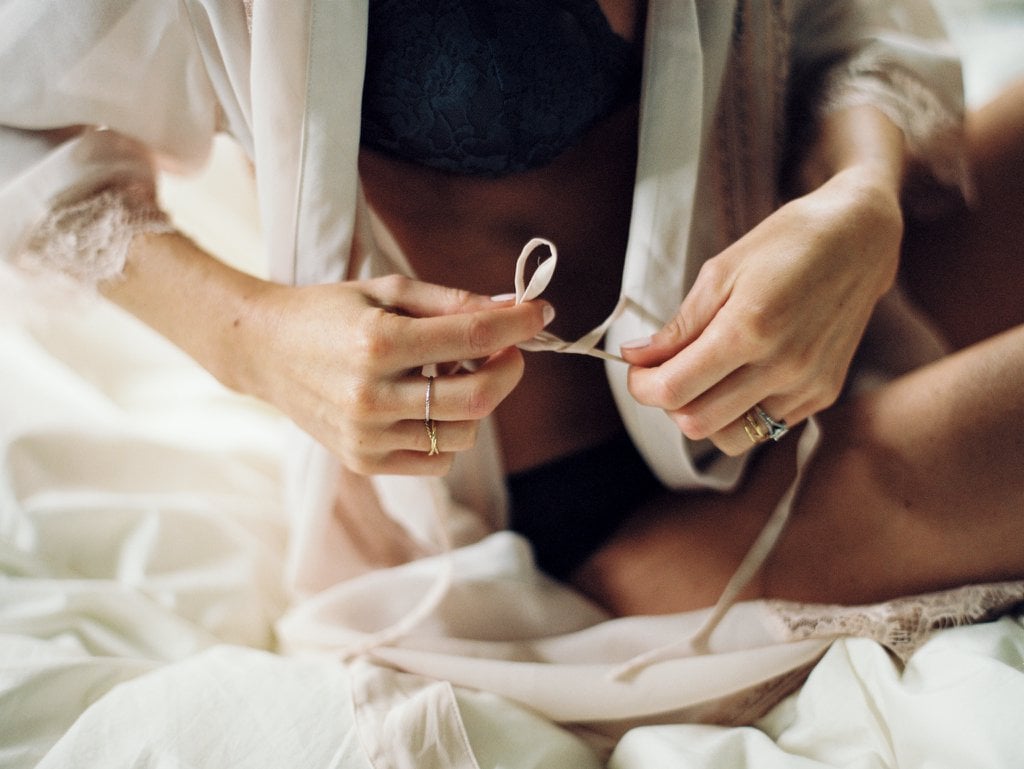 Whether you're looking to spice things up or kick your already-intense sex life up a notch, focus on foreplay the next time you and your partner get into things. Prolonging the process will make you crave each other that much more and the results will be well worth the wait. Try these four naughty tips tonight for the most amazing buildup.
1. Take a hot shower or bath together after work.
Unwind after a long day with a steamy soak with your SO. Washing away any stress and tension will allow you to enjoy each other even more and start your evening off on a relaxing note. Add candles around the tub for a little romance or opt for a makeout session in the shower before making your way to the bedroom.
2. Wear lingerie underneath your outfit.
Slip on something sexy beneath your clothes for your next dinner date. Then, give your partner a little sneak peek in the car or at the restaurant just to tease them. Making them wait until after dinner to uncover the rest will make the buildup that much hotter.
3. Make it a game.
Start kissing and undressing one another but don't let either of you jump into the main act. See how long you both can continue before giving in — loser has to start things off the next round.
4. Blindfold your partner.
Make things interesting and cover your partner's eyes with a tie or scarf. Start kissing them on the neck, stomach, or wherever their favorite spots are and make your way down. If you want to really take things to the next level, hold an ice cube in your mouth as you work your way around.