How to Make Long-Distance Relationships Work
9 Tips For Surviving a Long-Distance Relationship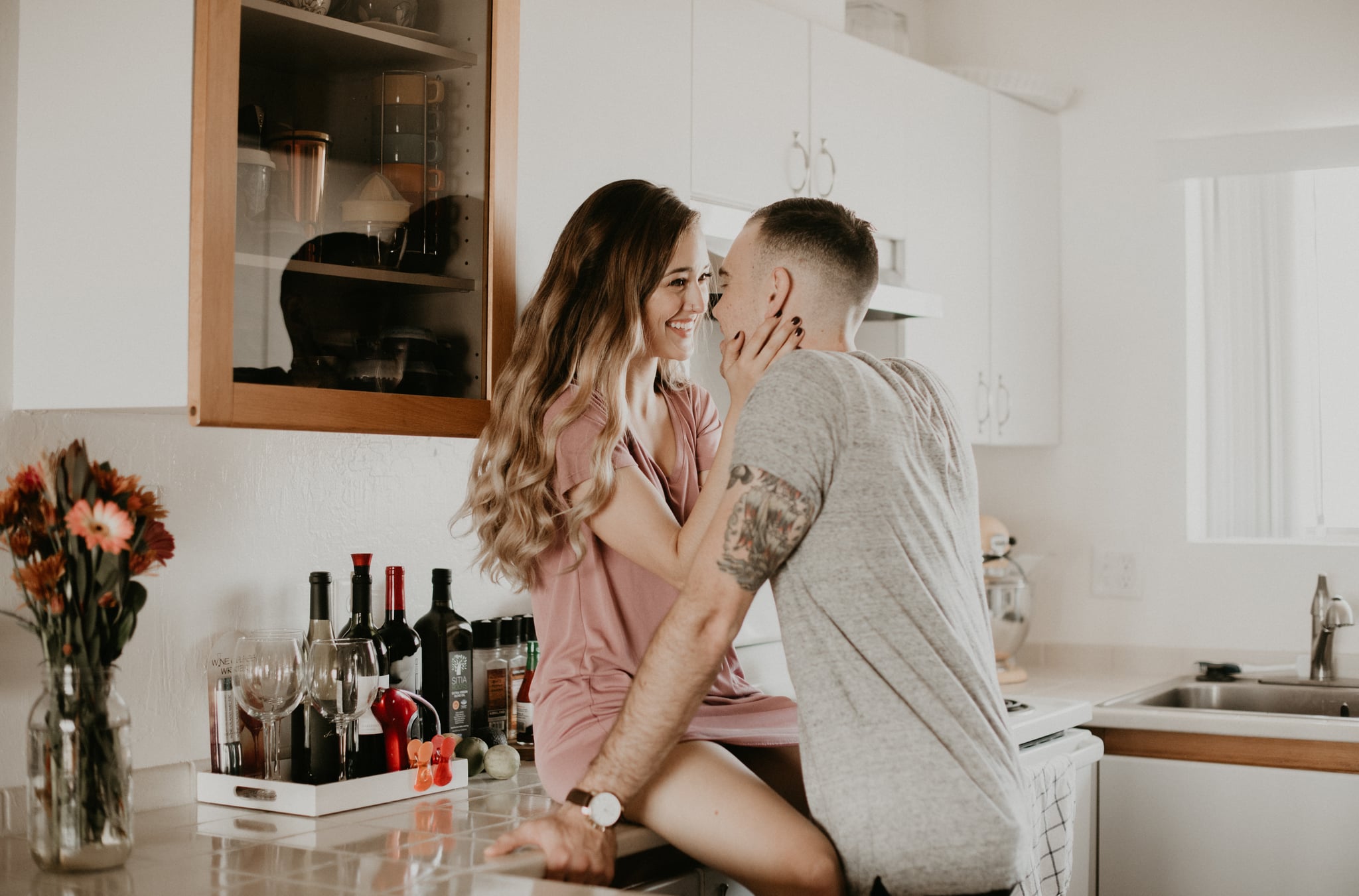 As someone who was in a long-distance relationship for two years and is now currently in another one, I know all the pains that come with being in an LDR all too well. Sure, distance makes the heart grow fonder, but it also downright sucks. It's not the most frugal dating option, not to mention how difficult it is to not be able to see your significant other anytime you want. Although long-distance relationships aren't the easiest, they aren't impossible to survive either — as long as you keep these nine things in mind.
Assume that it's going to be really tough: Let's just get this one out of the way. It's great to have a positive attitude going into a long-distance relationship, but you should also expect to encounter many bumps along the way. Once you embrace the challenge, you'll be better equipped to get through the more difficult moments and won't be as tempted to give up when you're put to the test.
Always have your next visit planned: You need to give yourselves something to look forward to. Each time you reunite, discuss when the next time you'll be seeing each other will be. Secure the date, add it to your calendars, and start counting down.
Facetime as much as you can: Trust me, seeing each other face to face will help your relationship more than a phone call can — even if it's just through a screen. It's obviously not the same as being together in person, but it's the next best thing you've got. It'll also make you more focused on your conversation without being able to multitask as easily.
Woo each other: Surprise each other with mailed letters, homemade goodies, or any other thoughtful things you can imagine. Think of how your relationship was when you two first started dating and pull out all the stops. Small and sweet gestures can go a long way.
Make your visits count: You don't get time together often so when you do see each other, take full advantage. This doesn't mean you always have to have an extravagant plan on hand; being present is enough. Put your phones away and give each other the time and attention you don't often get to enjoy.
Celebrate the little things: And this includes cheesy holidays you'd normally skip if you were together. Celebrating personal accomplishments, relationship milestones, and even National Pizza Day together while apart will help you both feel more connected. Plus, it'll also give you an excuse to make a visit or do something nice for one another.
Get a travel rewards card ASAP: Spending money on visits can really add up, so you might as well rack up points you can use towards your next trip. Most credit cards come with bonus miles when you first sign up, while some come with companion fare tickets, so be sure to take advantage of all the perks.
Make your visits a vacation opportunity: Instead of flying into their hometown, pick a city to meet in! It'll allow you two to experience new places together and make visits even more fun.
Be in it to win it: If only one of you is fully invested in making your long-distance relationship work, it won't. Like any other successful relationship, it takes two willing partners. Make sure this is something you both equally desire because giving halfhearted effort just won't cut it. You should also have a serious conversation about what you both expect out of this relationship. How long are you both willing to endure long-distance? Is relocating an option? Envision a future together and create a game plan to make it happen. If you both want it, you'll make it work!