In Other News: This Dadbag Fanny Pack Will Make You Say, "Why, Though"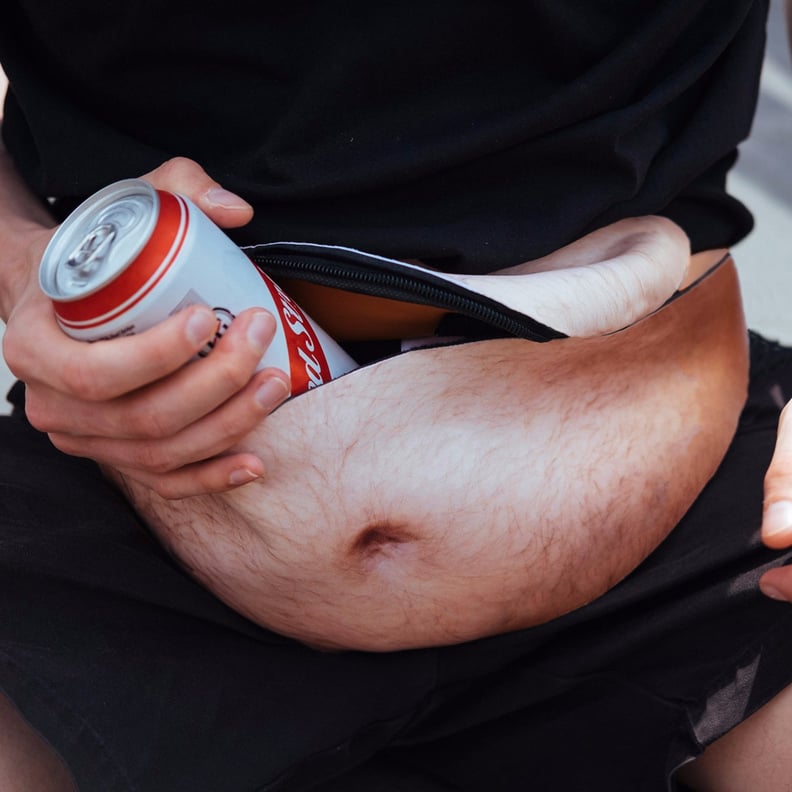 This is the year of hairy leggings, chest hair swimsuits, and now, a fanny pack that gives you an instant dad bod. In case you've ever wanted a bulging lower belly, Dadbag's got you covered with its nifty waist bags that come in a variety of prints, because you know we like our options. Choose from The Sherman (fully covered in hair) to The Magnus (skin folds on folds).
This strange product is the creation of Albert Pukies in London, who's currently looking for production partners to bring these babies (or daddies?) to the market, so they're not for sale just yet — cue the disappointment. In the meantime, check out photos ahead that will make you say, "Why, though."