Try Not to Freak Out, but a Disney Christmas Dress Is Coming to Walt Disney World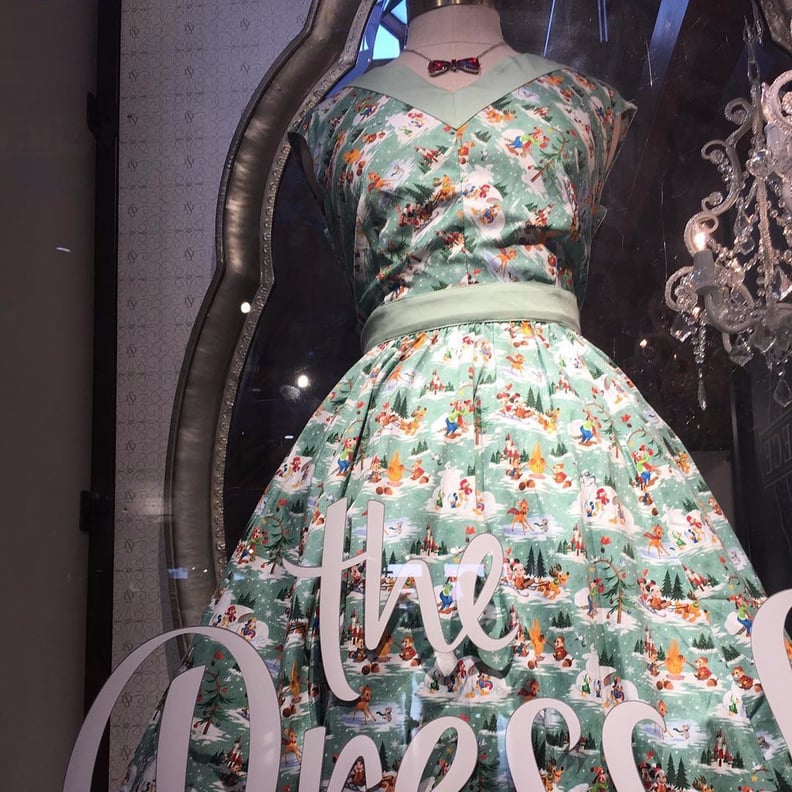 Forget Halloween — Christmas is coming early this year at Walt Disney World with an adorable holiday-themed dress featuring all your favorite characters. You'll find friends like Mickey, Minnie, Bambi, and Pluto printed all over a light teal gown that's hitting the park's Dress Shop soon.
According to Instagram users, the item is displayed in the shop window with a "Coming Soon" sign and nothing else. You can bet that every Disneybounder will be rushing to Cherry Tree Lane at Disney Springs. In case the dress flies off the shelves, the newly opened store sells a collection of Disney-inspired dresses and accessories that are there all year round.
Get a glimpse of the Christmas dress ahead!