This Modern Take on Disney Princesses Will Make You Want to Be Their BFF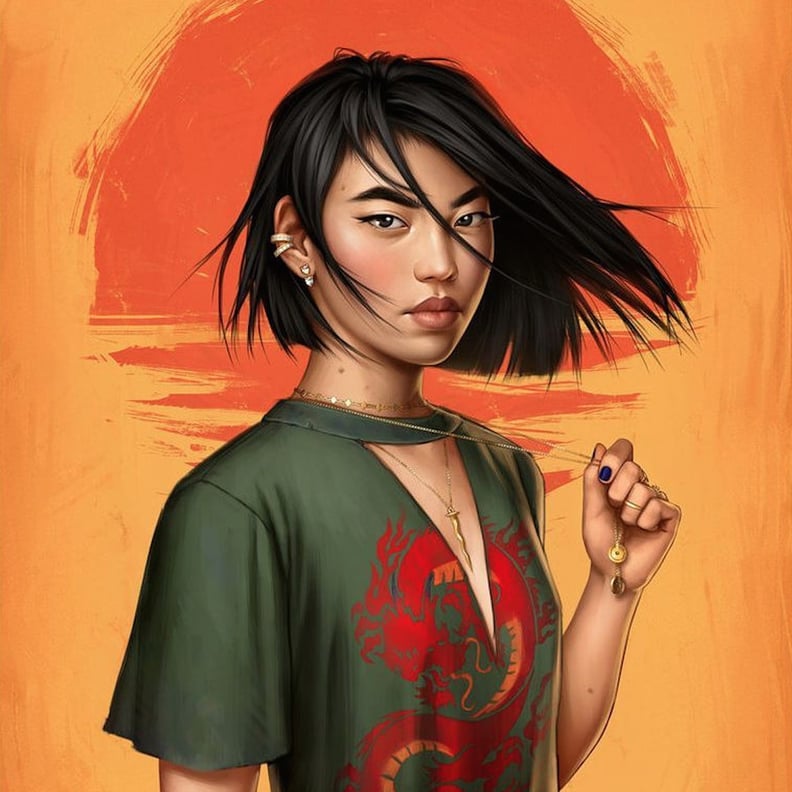 If the Disney princesses lived in 2017, we imagine that Pocahontas would have a job in the environmental sciences and practice painting in her all-natural garden during her free time. Belle would frequent coffee shops, reading poetry by long-dead artists and cleverly dodging the advances of heart-eyed baristas and tech bros. Snow White would be the founder and CEO of a successful startup for an on-demand housekeeping app called "Whistle." At least, that's the vibe we get from the works of talented Chilean artist Fernanda Suarez, who has been sharing stunning pieces from her "Modern Princess" collection.
The modern portraits highlight the unique characteristics of each princess with an undeniably 2017 twist. Between trendy clothing silhouettes and sultry Instagram-style poses, the princess portraits are entirely believable, and you'll find yourself wanting to be BFFs with the Disney royals as you look through them all.
We've gathered the stunning pieces of art here, and if you want to support Suarez in her craft, you can visit her Patreon page. We can't wait to see which princess she illustrates next!