Who Is This Insanely Beautiful Nurse and Why Are We in Love With Him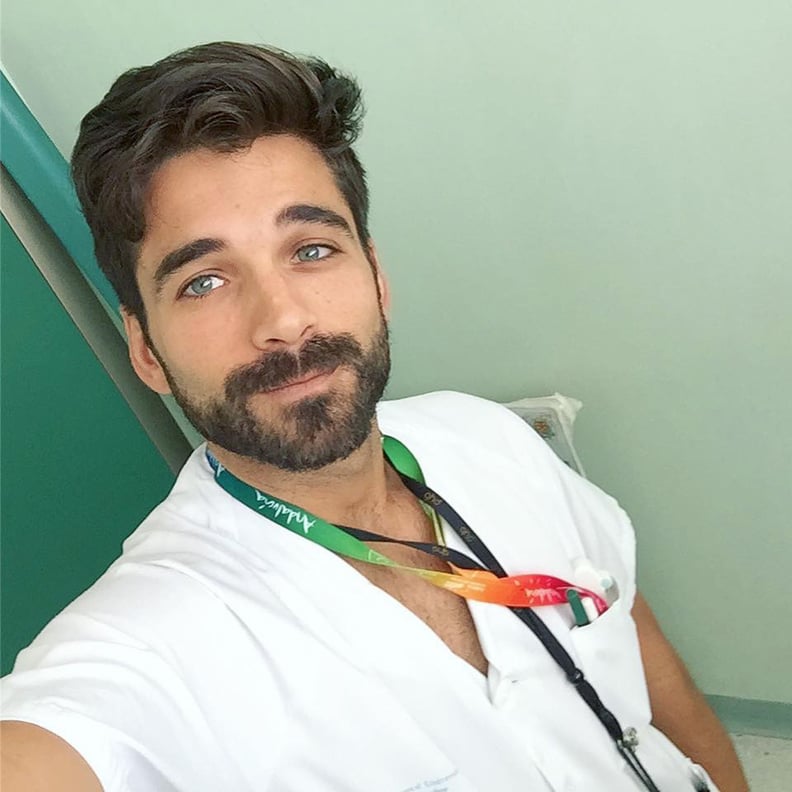 Meet Deivis Nora. He's an incredibly sexy 32-year-old nurse who loves to travel and hang out with his dog, Nora. His Facebook intro reads, "Ayudar a las personas sea cual sea su situacion!" which translates to "Help people whatever their situation!" so basically we just have a lot of feelings about this guy, and about 90 percent of them involve not-safe-for-work scenarios. According to his social media accounts, he splits his time between Madrid, Spain, and San José, Costa Rica . . . so, basically, make sure your passport is up to date if you're looking for a real-life meet-cute.
Fall down the rabbit hole that is this dreamboat's Instagram account now, and if you experience shortness of breath and dizziness, we know JUST the nurse who can help you out . . .