These Empowering Quotes Will Make You Proud to Be a Woman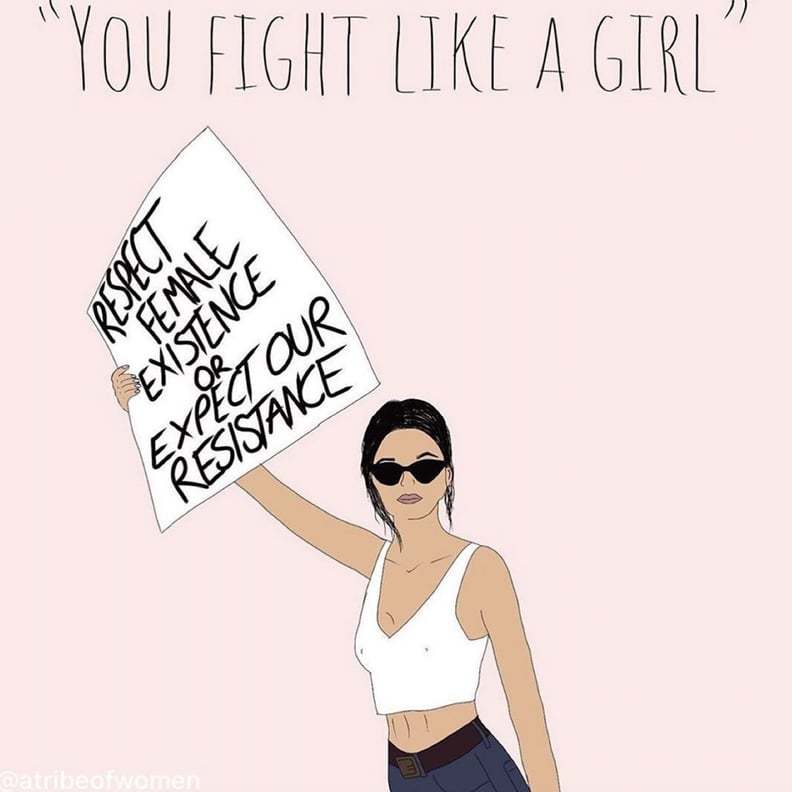 Being a strong woman can often be easier said than done, and sometimes words of encouragement are all you need to feel empowered again. We found some of the most inspirational quotes about femininity and the beauty of being a woman to give you the motivation, support, and empowerment you need. From feminist takes to inspiring words, these quotes will make you proud to be female. Read on to see the best quotes ahead, and let them empower you to empower the other strong women around you.
— Additional reporting by Lisette Mejia
01
"I am a woman. What's your superpower?"
02
"There is no limit to what we, as women, can accomplish."
04
"When women support each other, incredible things happen."
05
"I wasn't ready for half the sh*t I've been through, but obviously I'm built for it."
07
"Believe in your resilience."
08
"You are stronger, braver, and more capable than you think."
09
"Strong is the new pretty."
10
"You can't do it all, but give yourself some grace."
11
"Girls compete. Women empower."
12
"Fill your life with powerful women."
13
"If you need something to believe in, start with yourself."
14
"Our work should equip the next generation of women."
15
"Respect female existence or expect our resistance."
16
"Be honest with yourself. Be honest with others."
17
"Where there is a woman, there is magic."
18
"The essence of femininity is to absolutely love being a woman."
19
"I stand on the sacrifices of a million women before me."
20
"You are not what other say about you."
21
"We have a glass ceiling to shatter."
22
"Resilient and feminine women. May we know them. May we be them. May we raise them."
23
"You deserve all the love this world has to offer, so be generous in giving it to yourself."
24
"A girl should be two things: who and what she wants."
25
"Take the next step even if it's scary."
26
"Let your light shine as bright as the sun."
27
"Courage doesn't always roar."
28
"The worst thing we can do as women is not stand up for each other."
29
"Every woman's success should be an inspiration to another."
30
"You can change the world, girl."
31
"A man does what he can; a woman does what a man cannot."
32
"She is learning to see the beauty in the waiting."
33
"The fastest way to change society is to mobilize the women of the world."
34
"Take care of your body, it's your home."
35
"She became the love she searched for."
36
"The thing women have yet to learn is nobody gives you power. You just take it."
37
"There are no boundaries on how great you can become."
38
"She's already had everything she needs within herself."
40
"Be the person you want to have in your life."
41
"Behind every successful woman is a tribe of other successful women who have her back."
42
"There is no room for unsupportive friends and family in 2020."
43
"Each time a woman stands up for herself, she stands up for all women."
44
"Passion is energy. Feel the power that comes from focusing on what excites you."
45
"It's okay to have a bad day."
46
"You must do the thing you think you cannot do."
47
"Strong women don't have attitudes. They have standards."
48
"Celebrate every tiny victory."
49
"I want every girl to know that her voice can change the world."
50
"When girls are nice to each other, we're so much more powerful!"
51
"I didn't get there by wishing for it or hoping for it, but by working for it."
52
"I found there were no roots more intimate than those between a mind and body."
53
"Don't let your mind bully your body."
54
"Real queens always fix each other's crowns."