POPSUGAR
/ paid content for /
Old Navy
How Can You Feel Empowered as a Woman?
5 Things I Do to Feel Empowered and Feminine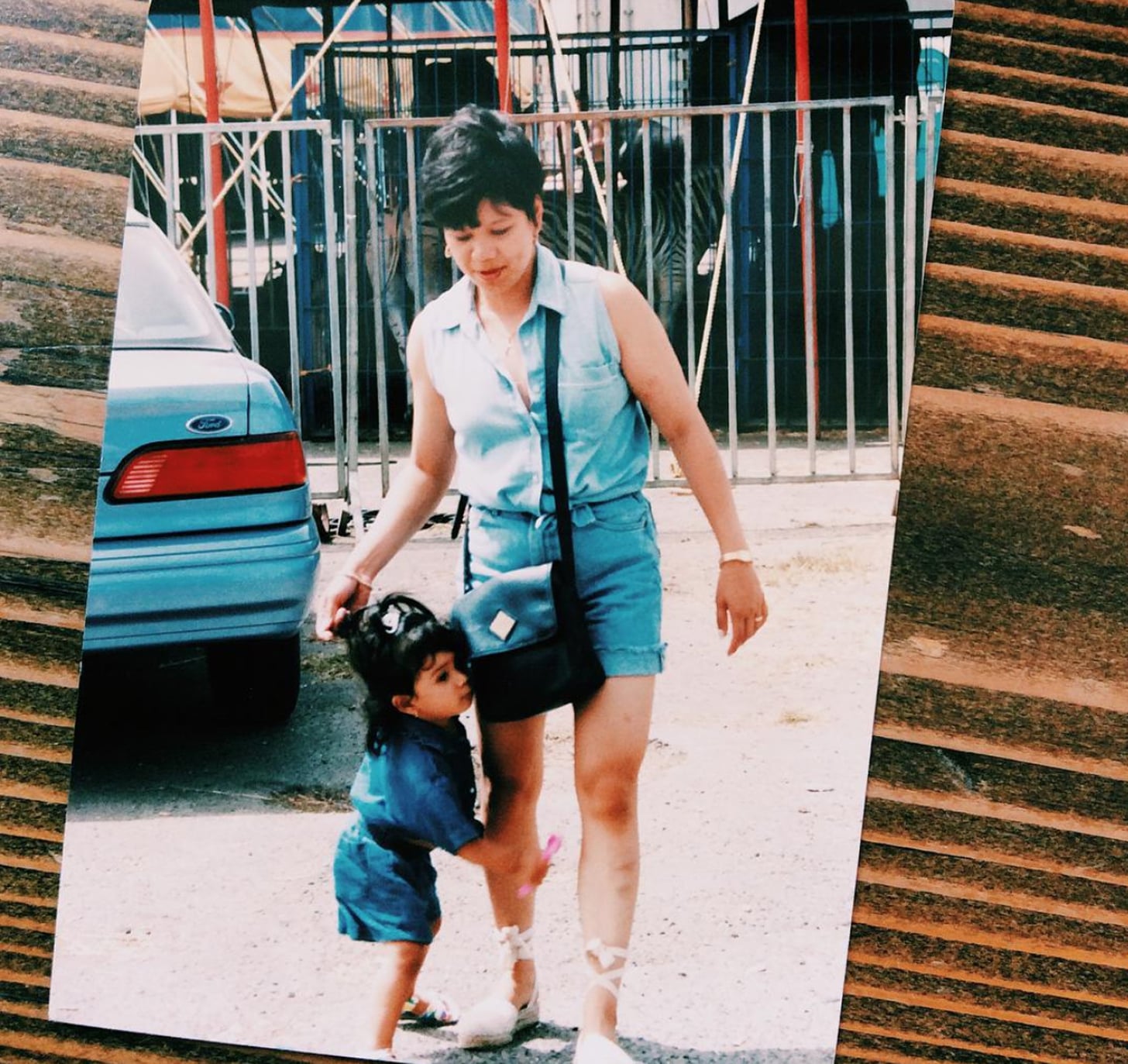 "Empowered" and "feminine" are terms that likely mean different things to everyone. I view female empowerment as connoting independence, inclusiveness, and community. Femininity, at its heart, centers around compassion, self-affirmation, and self-respect.
I'm a 25-year-old woman of color and the daughter of two immigrants. Like many other first-generation kids, I saw the women in my family as my earliest and strongest examples of female empowerment. My mother came to the United States from the Philippines and worked hard — first, for our family and then, for herself. Her selflessness and self-assuredness are what I strive toward to this day.
To feel empowered and feminine, then, involves contributing to a larger conversation while also taking care of yourself. It involves being compassionate, accepting, and understanding of yourself and of other women. It also means seeing flaws in your own feminism in the same ways you might notice imperfections in others.
It does not necessitate being perfect, but it does involve learning every day! With that said, here are some things I do to help me feel empowered and feminine.
Practice Self-Care
Practicing self-care has made an enormous difference on how I view life. Dramatic, I know — but so true. Hitting the gym three to four times a week has drastically improved my self-esteem. Achieving my own fitness goals has also helped me avoid societal expectations about female beauty. I find myself caring less about how my body looks and more about what it can do. Not to mention, the endorphins from a 5K run or a boxing class give me the energy I need to work toward completing other objectives I've set for myself.
In order to be the positive, uplifting, contributing, and compassionate woman I want to be, I need to feel my best.
Further, the act of applying my Korean skincare routine every night feels healing; a sheet mask session with my mom or best friend is downright revitalizing. (See, self-care encourages coming together with the other strong, independent ladies in your life! Just another bonus.) The act of self-care encompasses self-love, self-care, and self-acceptance. These all encapsulate what it means to be empowered and feminine. Plus, in order to be the positive, uplifting, contributing, and compassionate woman I want to be, I need to feel my best.
Get Inspired by Other Empowered Women
Reading work by female authors like Joan Didion (her 1961 Vogue essay, "On Self-Respect," is a piece I often refer back to), Roxane Gay, and Virginia Woolf — in addition to listening to music by empowering artists like Nina Simone — has impacted me immensely. Looking up to women (and importantly, women of color) who unabashedly create and express themselves is especially heartening.
And these prolific female figures do not have to be artists or writers or scientists or doctors. I'm inspired by Geena Rocero, a transgender model from the Philippines who actively advocates for transgender rights. Her TED Talk about her decision to come out has since garnered more than three million views. I'm inspired by Aaliyah, by Selena, and by Cardi B. Following the journeys of all of these influential and vocal women helps me feel validated, represented, and proud.
Embrace My Interests and Talents
I love reading, writing, and learning new things. I also appreciate keeping up with celebrity news (Stormi, anyone?) and cosmetic items that resemble cute animals. Embracing what I love without becoming absorbed with how it may appear has been key. (Fashion can be intellectual and not frivolous, and what's wrong with liking cute stuff, anyway?)
I have been working on understanding and accepting my interests and abilities as I grow older, and it has been a total game-changer. And with radical acceptance of who I am comes the freedom to contribute and improve whatever I can. Accepting myself has only helped me become a better writer and editor, a better partner, and a better sister, friend, and daughter. I feel more equipped to contribute to the larger conversations (about women, about culture, about all of it) that are happening in the world.
Participate in the Conversation
Every day, women are engaging in important conversation about what it means to be female in the world today. So many women submit their stories, organize activist movements, and create viral hashtags to raise consciousness about significant and often long-ignored issues. Writing and talking about my own take on (often intersectional) feminism has helped me further hone my point of view. Most importantly, I've been able to learn so much more about others' takes. Honoring other women's perspectives and engaging in discussion will only help make our world better.
Encourage and Uplift Others
My end goal is to do what I can to create positive energy and share it with other women. The strength, courage, and beauty of women should be celebrated every day, and by uplifting others and encouraging positivity, we're only improving the world in which we live. There is a seat for everyone at the table so long as we keep encouraging each other, uplifting each other, and speaking out.
Image Source: Jessica Gonzalez