This Wedding Is a Spectacular Ode to Iconic Movies — From Disney Classics to Ghostbusters
If you're going to have a wedding, why not include some Easter eggs from your favorite movies? That's exactly what Nycole and Jorge did when they tied the knot in a wildly entertaining ceremony at the Loft on Pine in Long Beach, CA. "From the Ghostbusters invites, outfits, and gadgets to the Disney seating chart, seat tickets, and knickknacks, this wedding was filled with personality and definitely spoke to who they were as a couple!" said their wedding photographer from Our Story Creative.
Keep your eyes peeled for all the hidden details at this wedding, like the many references to the Pixar movie Up. If you grew up in the '80s, you'll especially appreciate the throwbacks to movies from that era, like Back to the Future and Gremlins. The couple even got their hands on a proton pack from the Ghostbusters franchise and used it in their shoot. The Ghostbusters theme continued later on in the wedding when the groomsmen traded their sharp suits for beige jumpsuits as an ode to the iconic foursome. Keep scrolling to see this cinematic-themed wedding come to life. Action!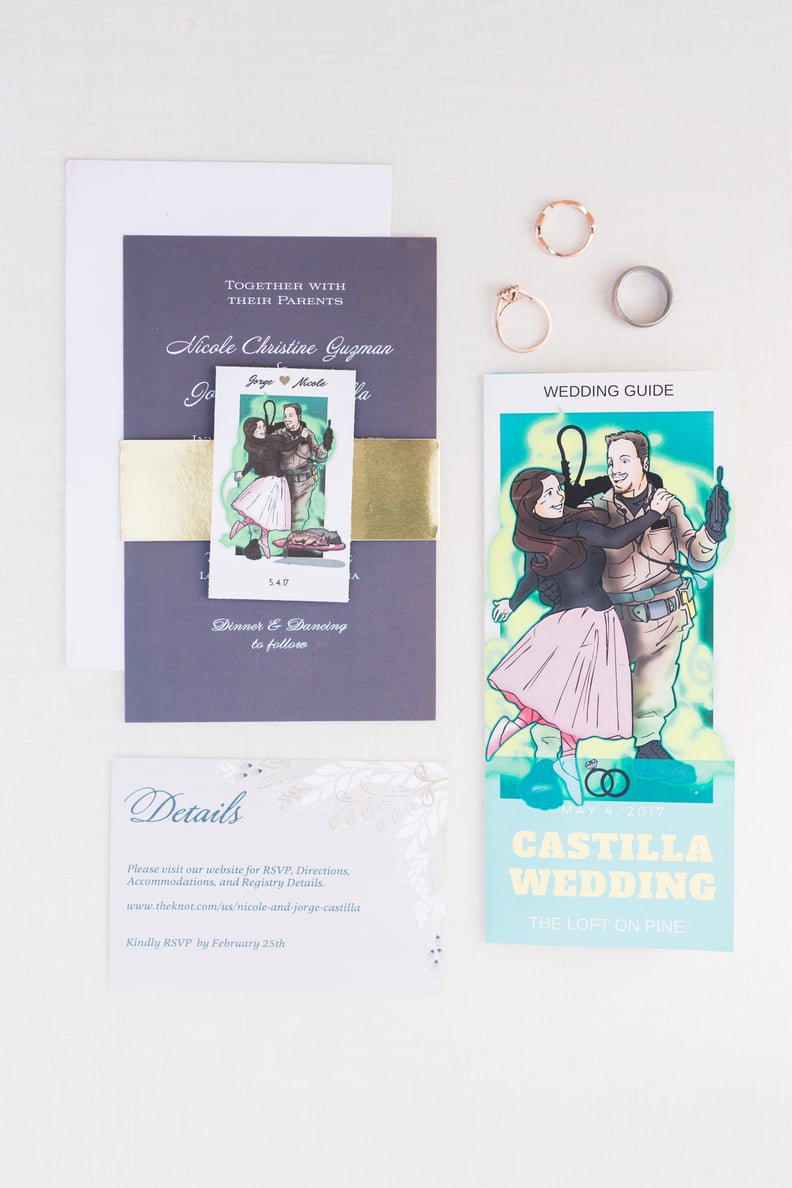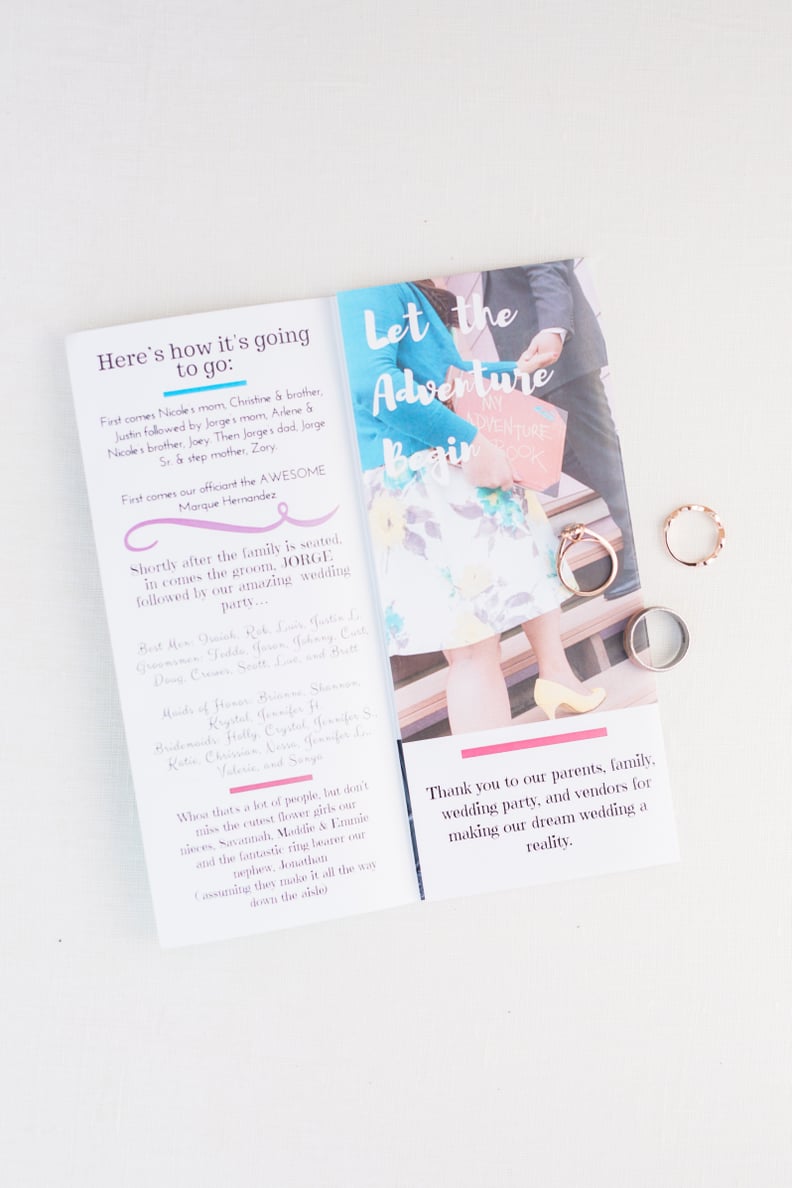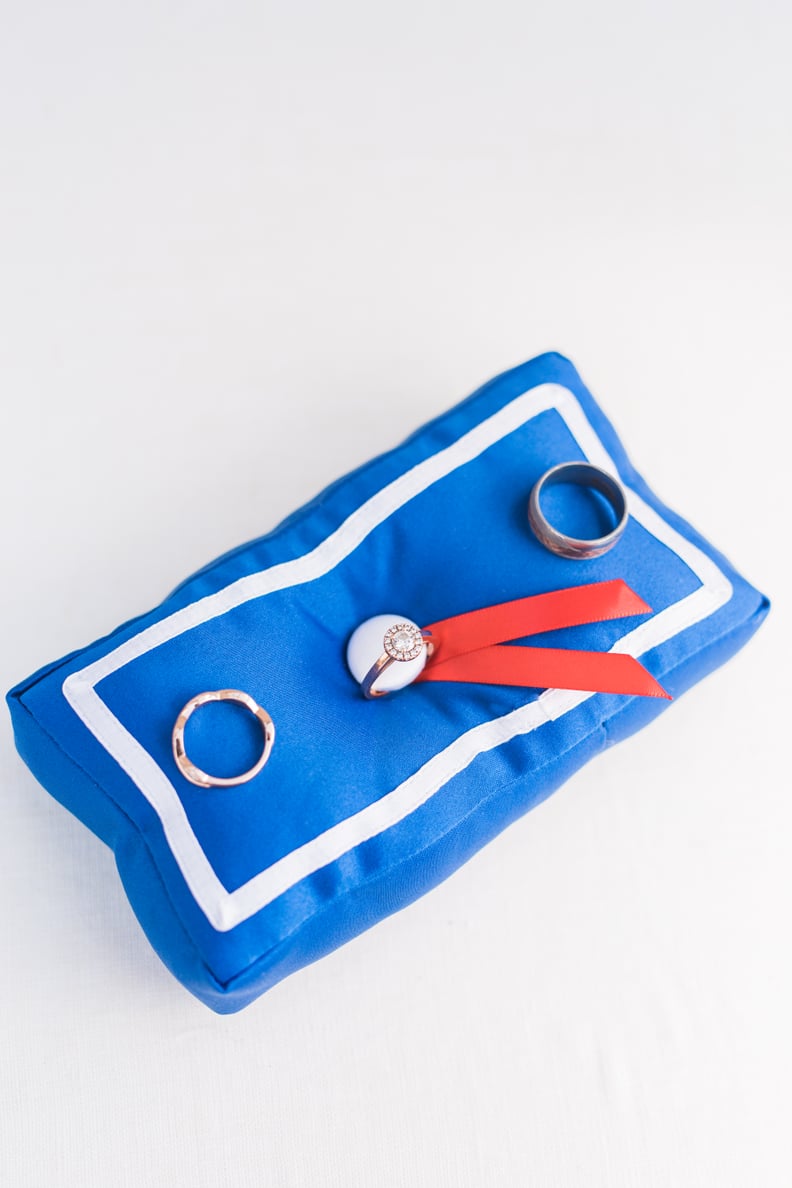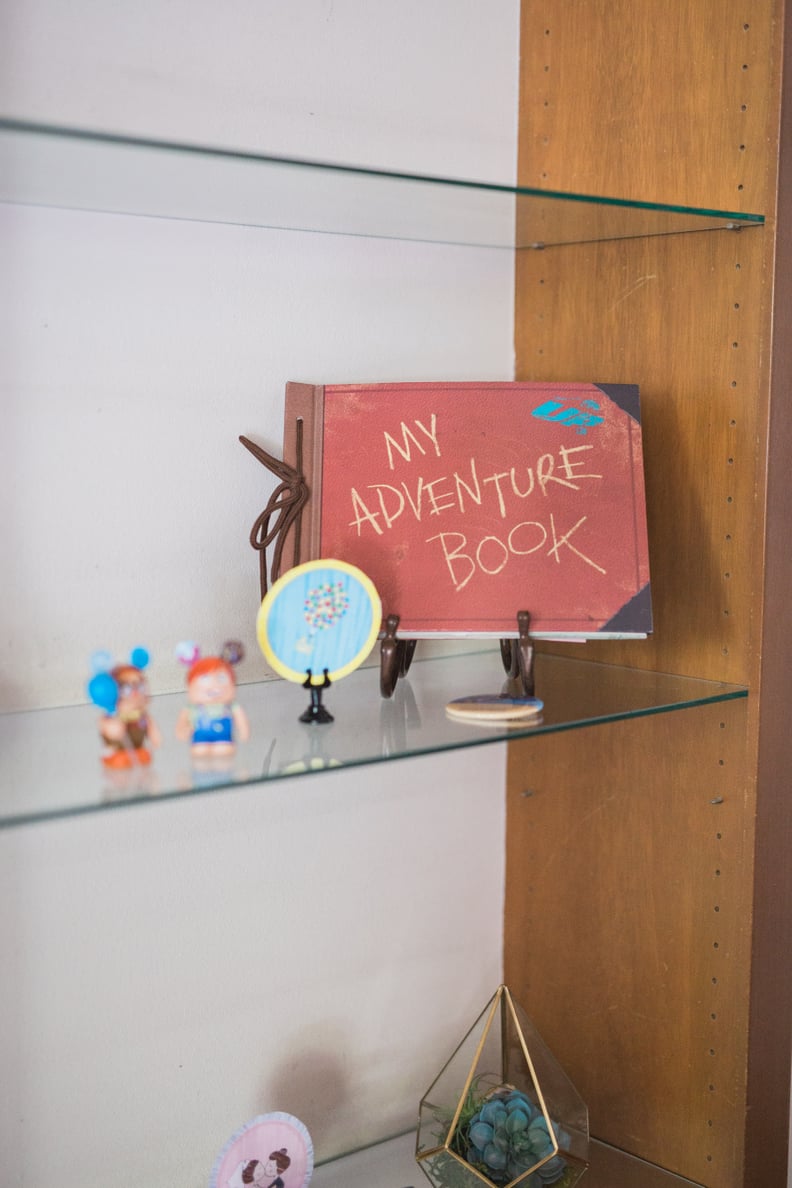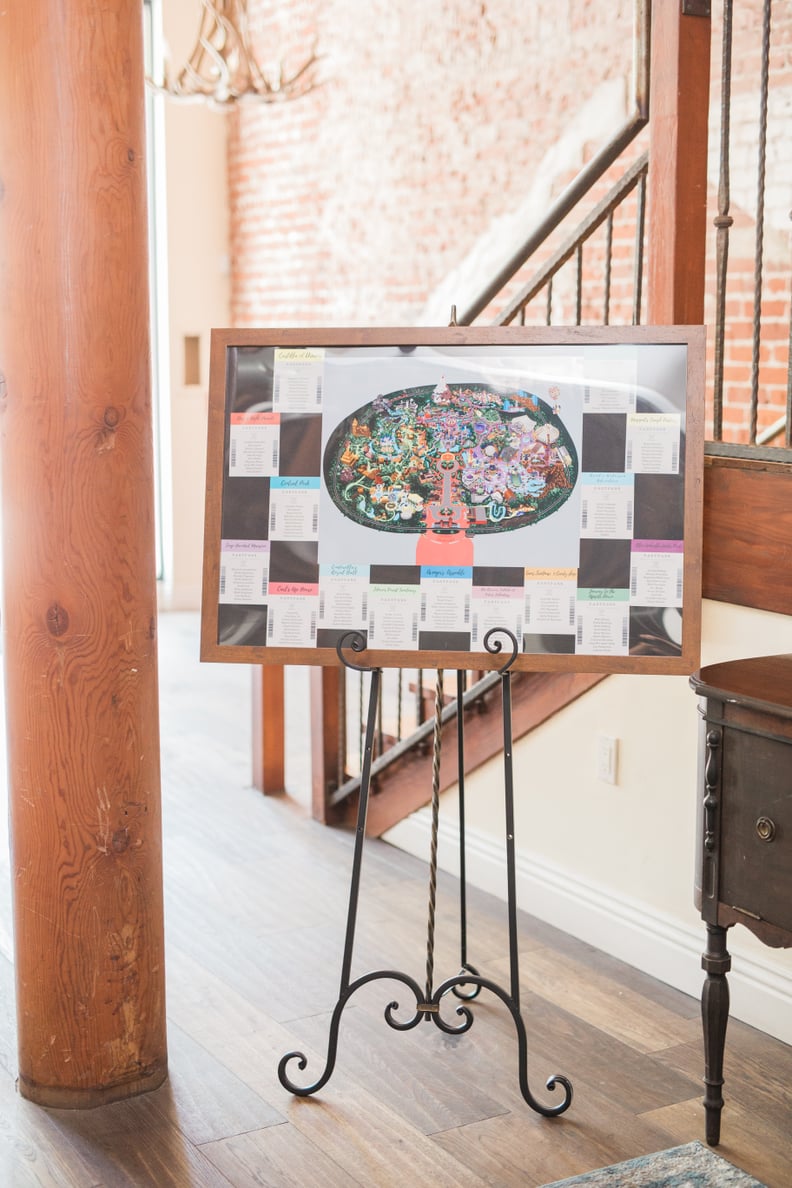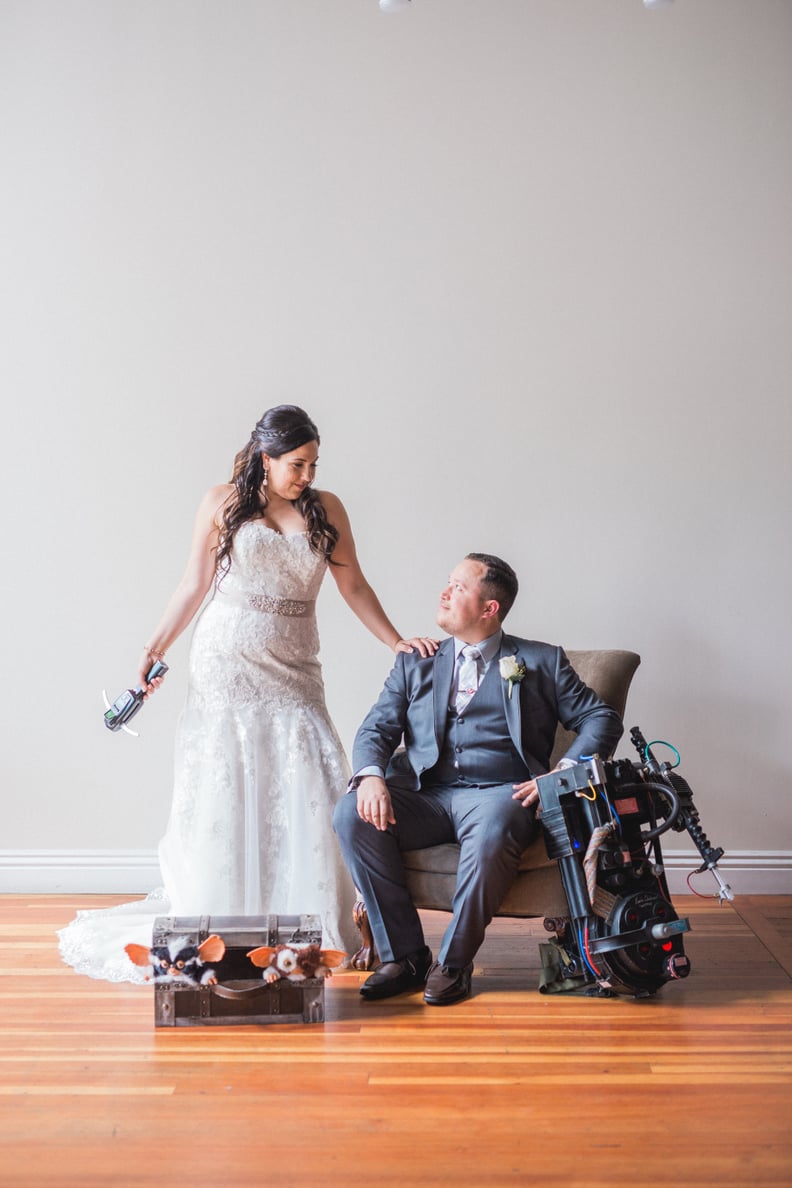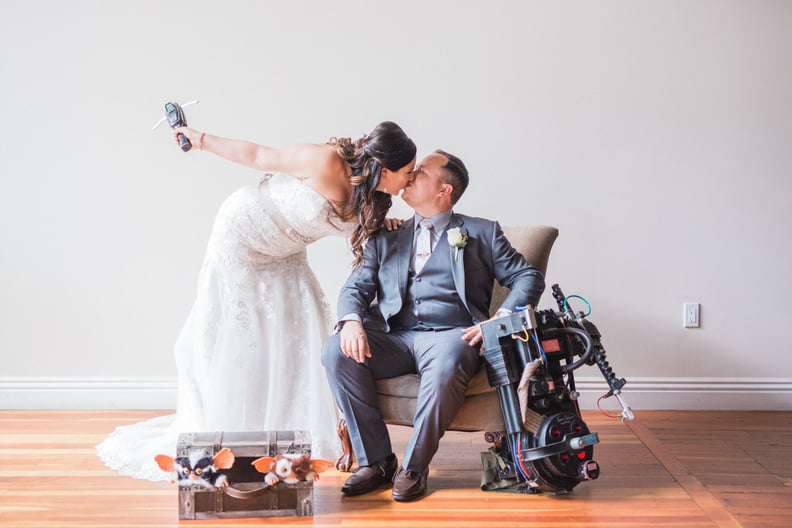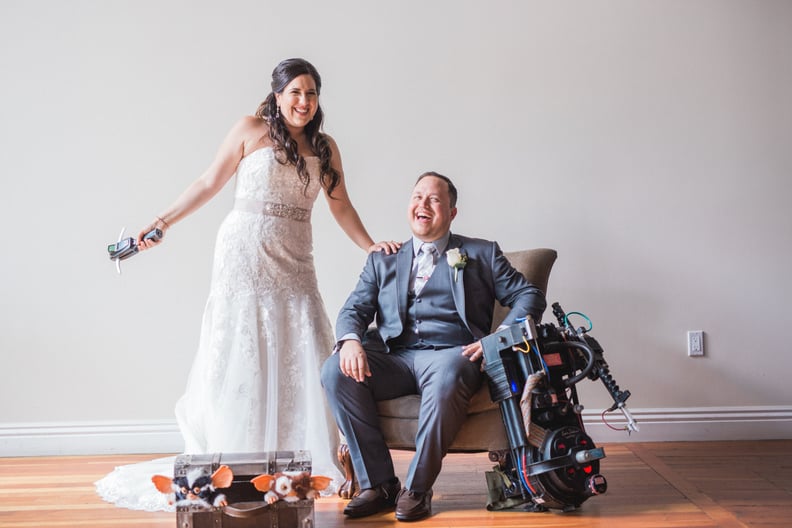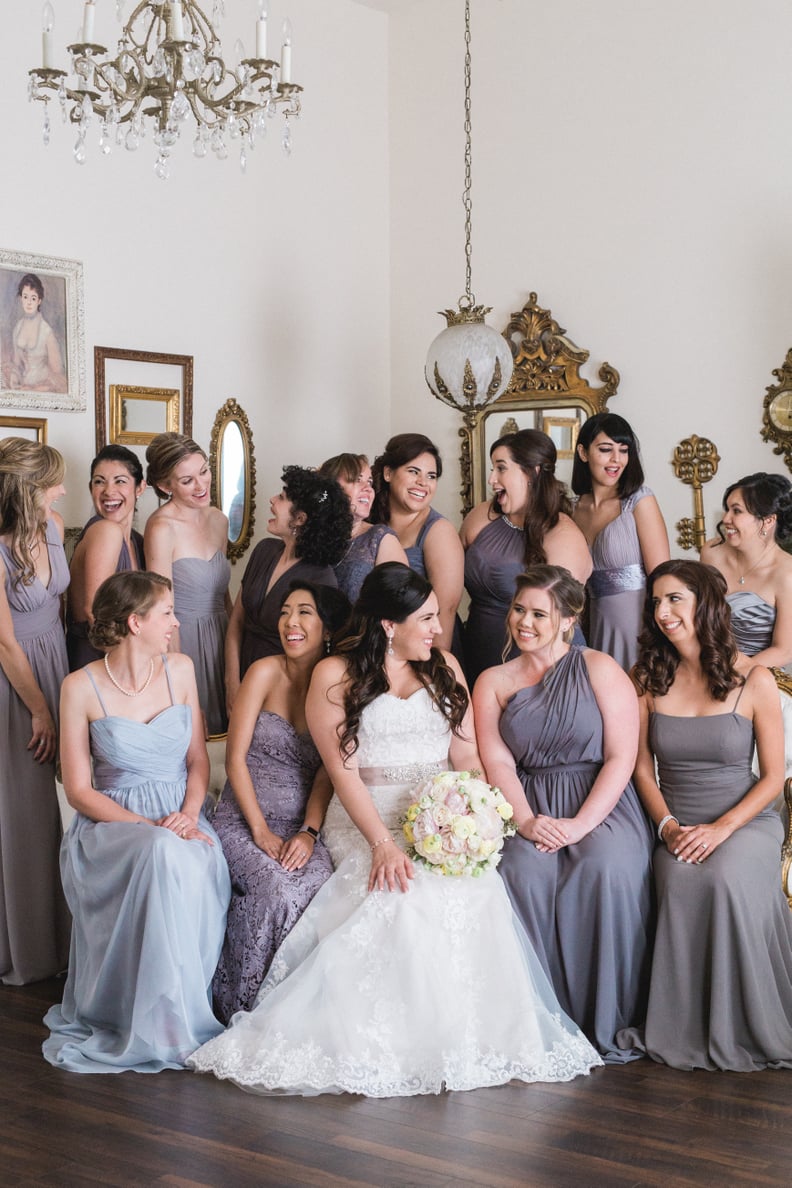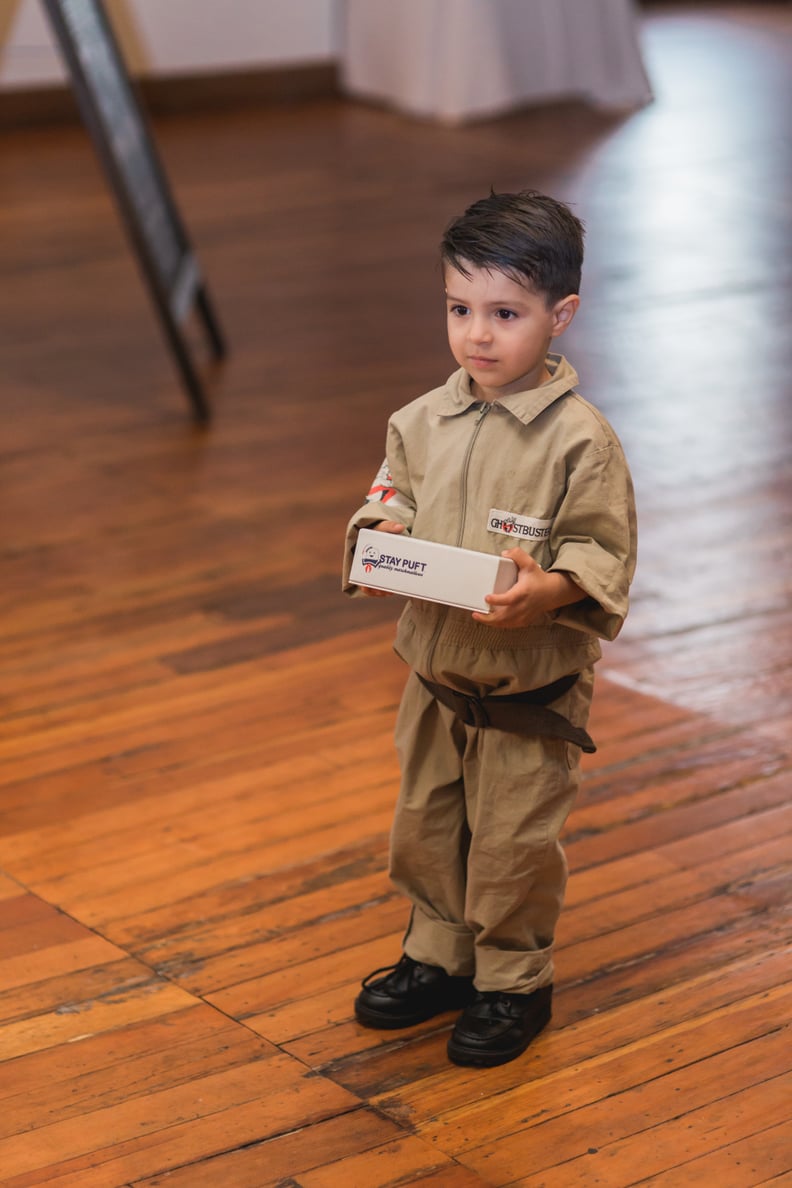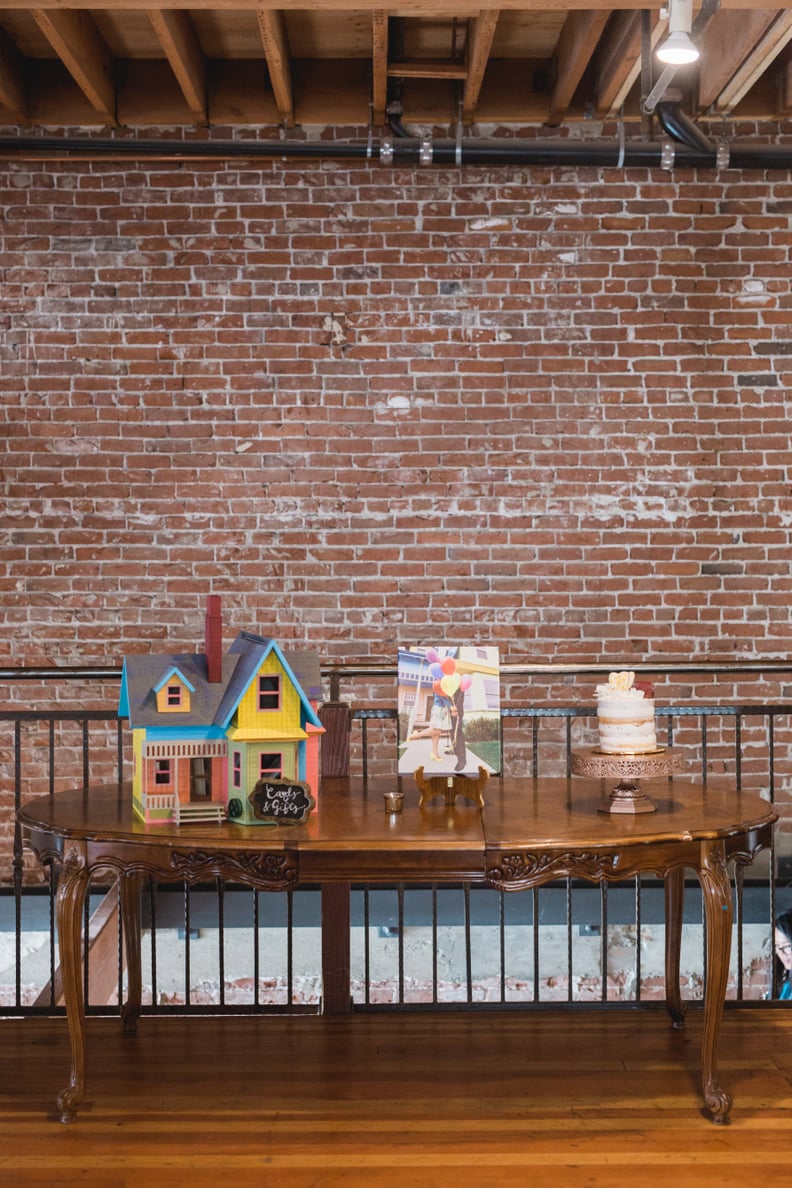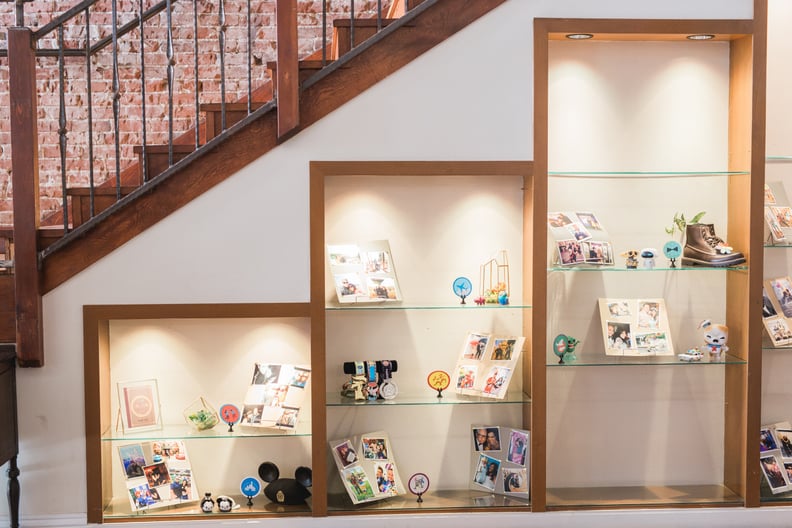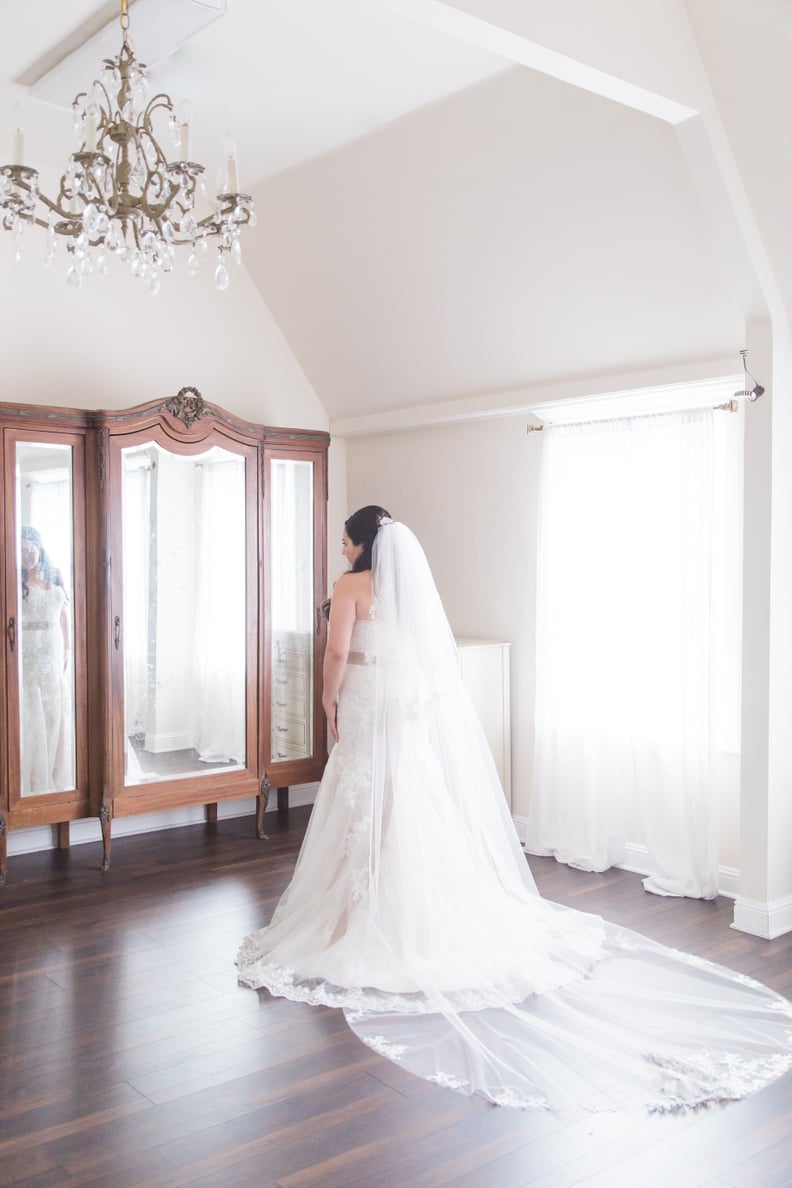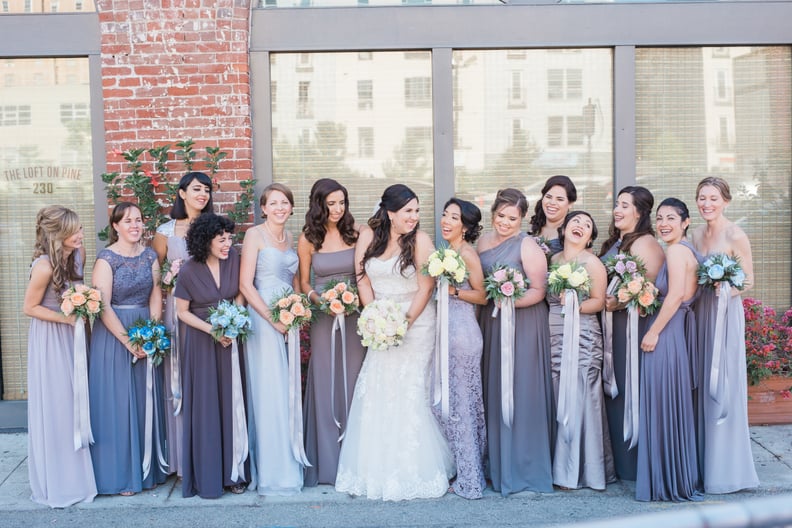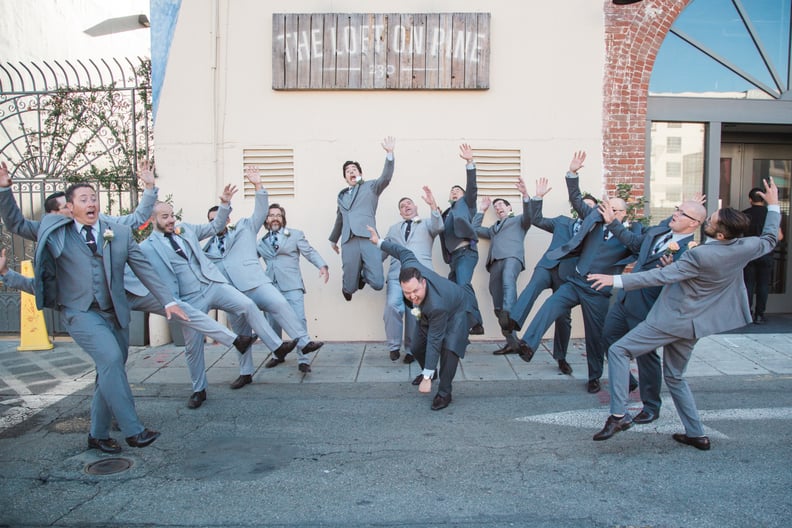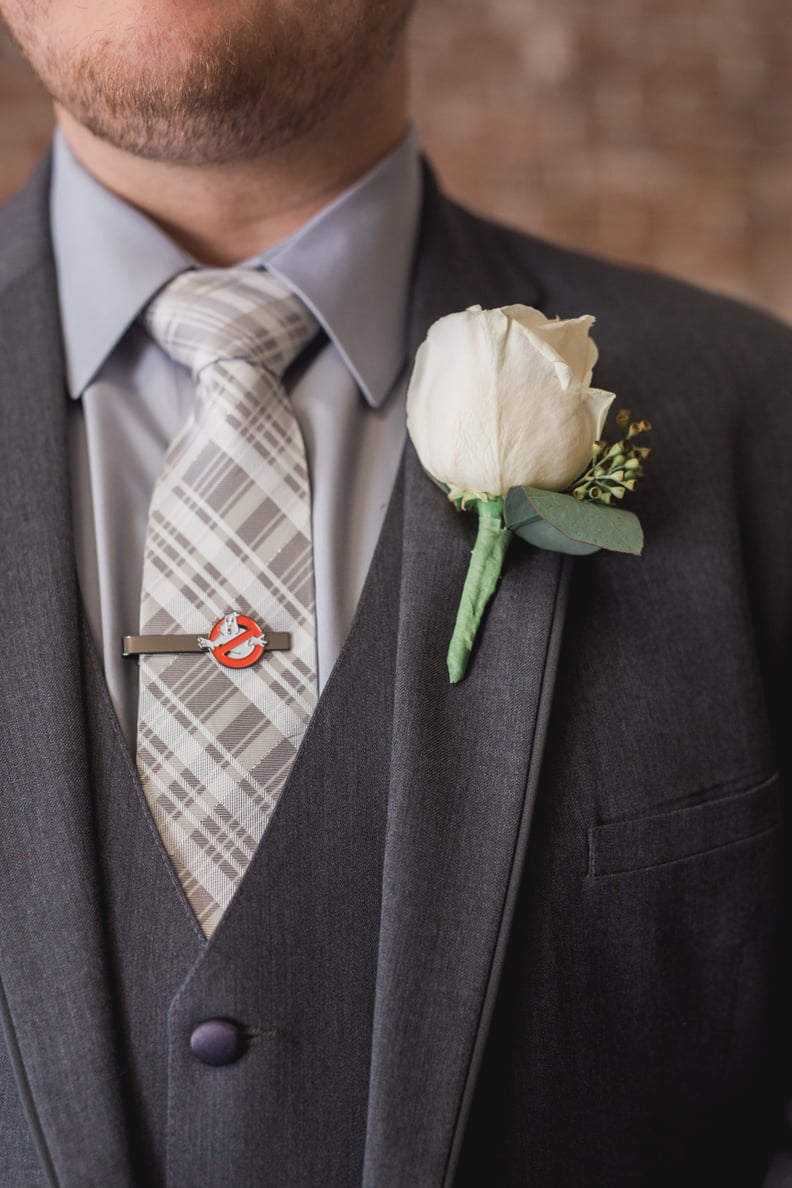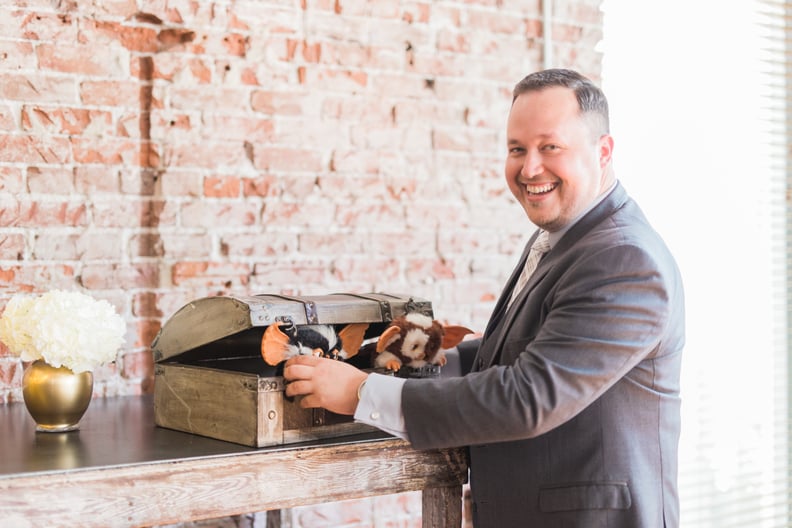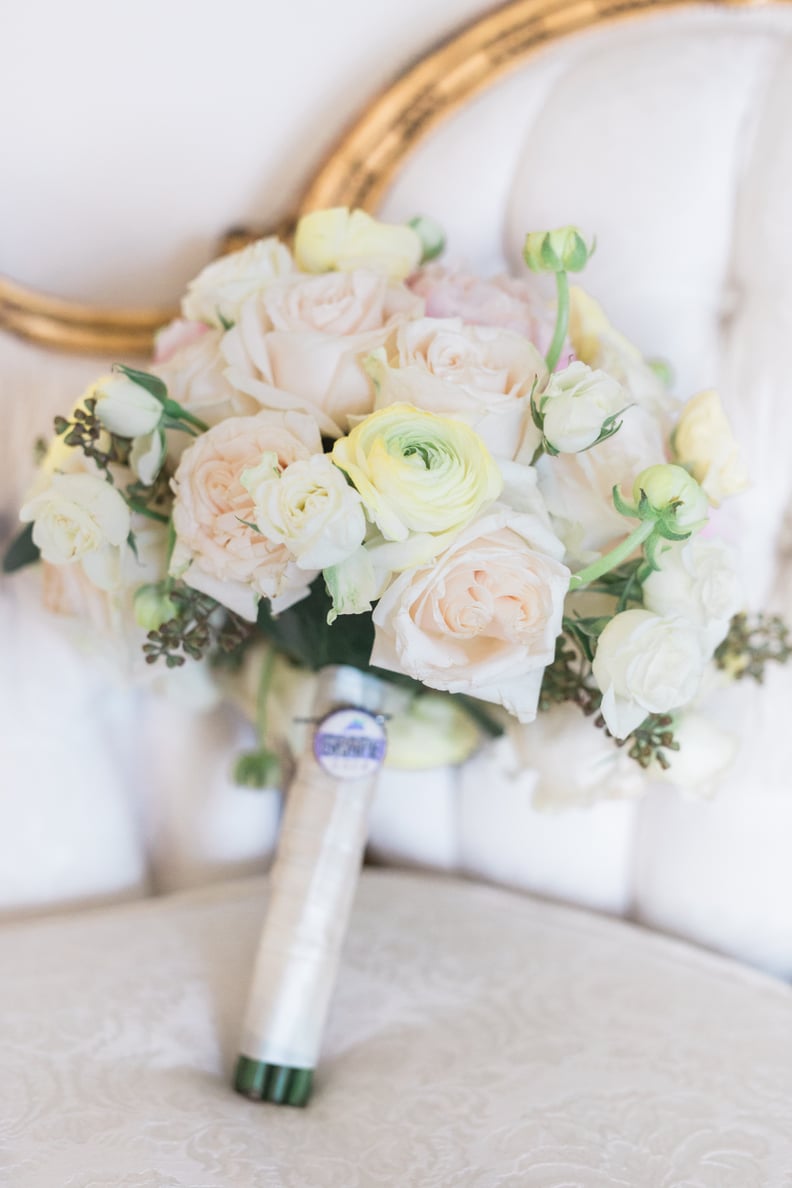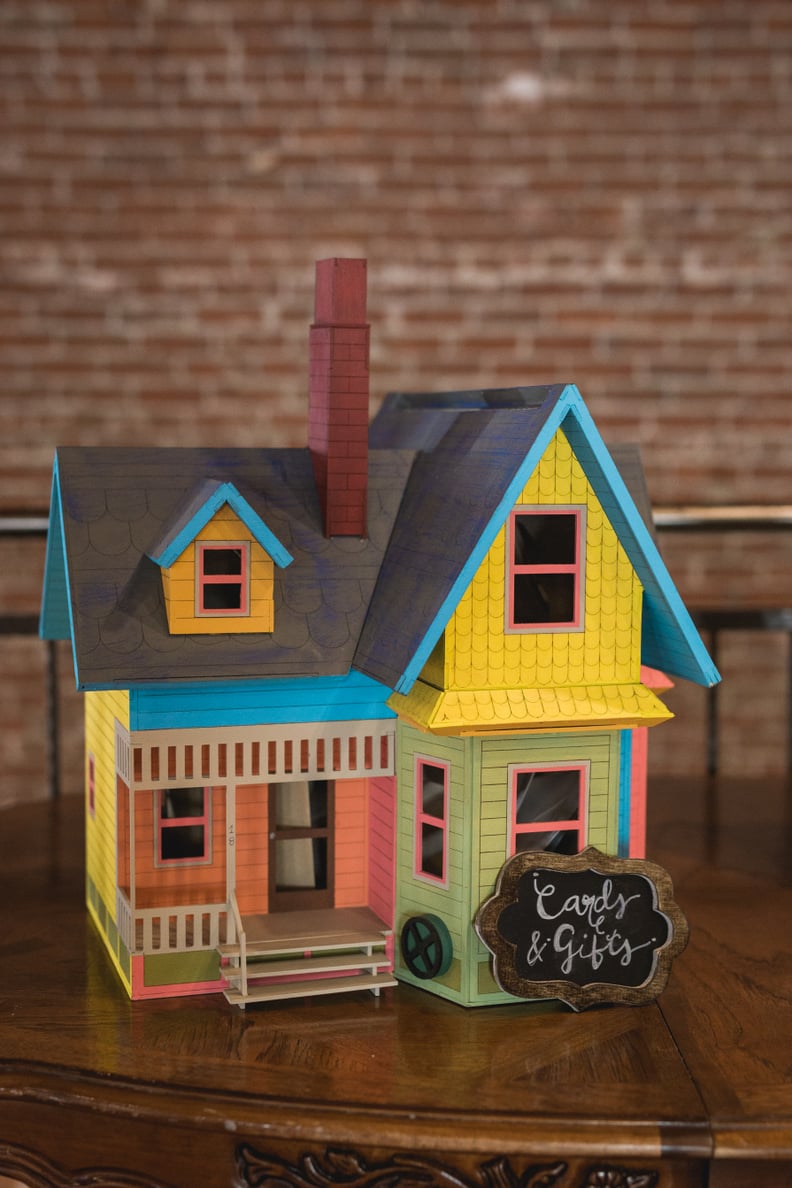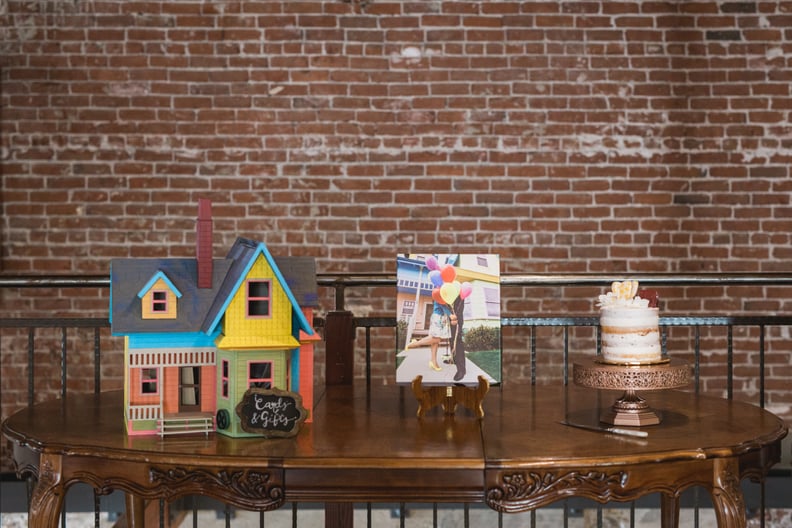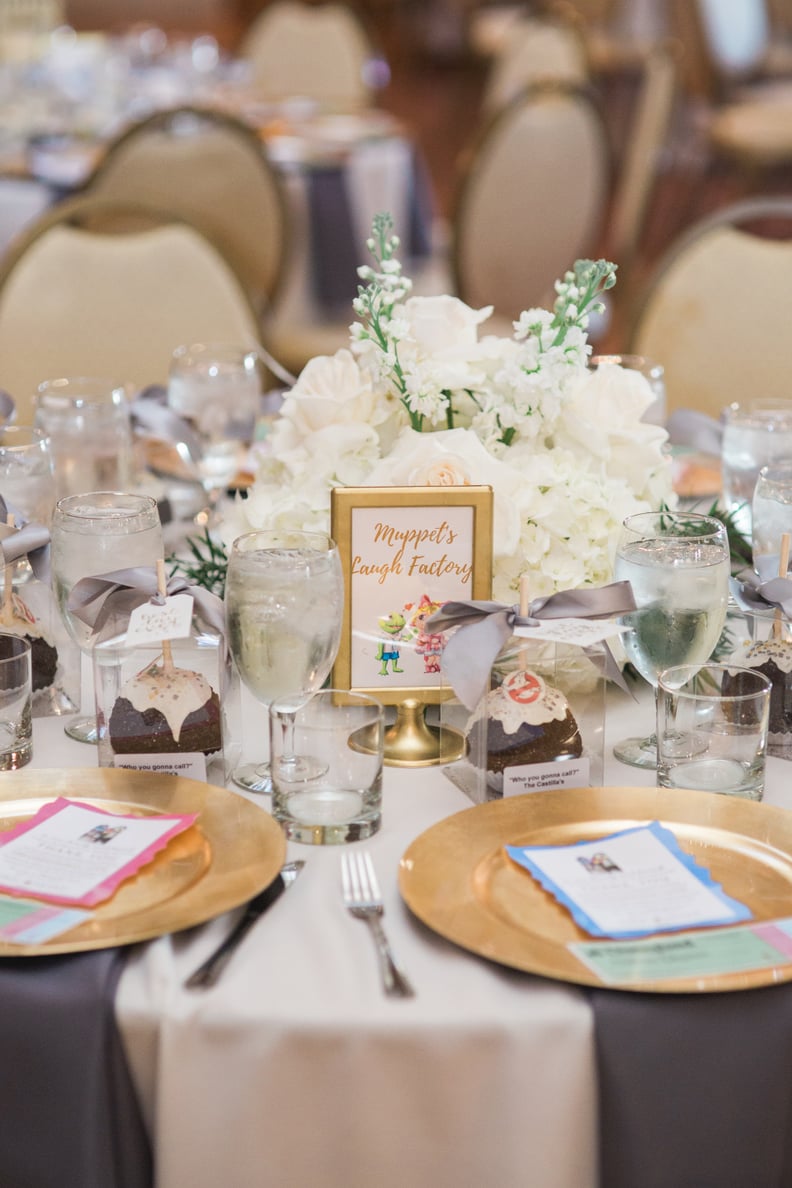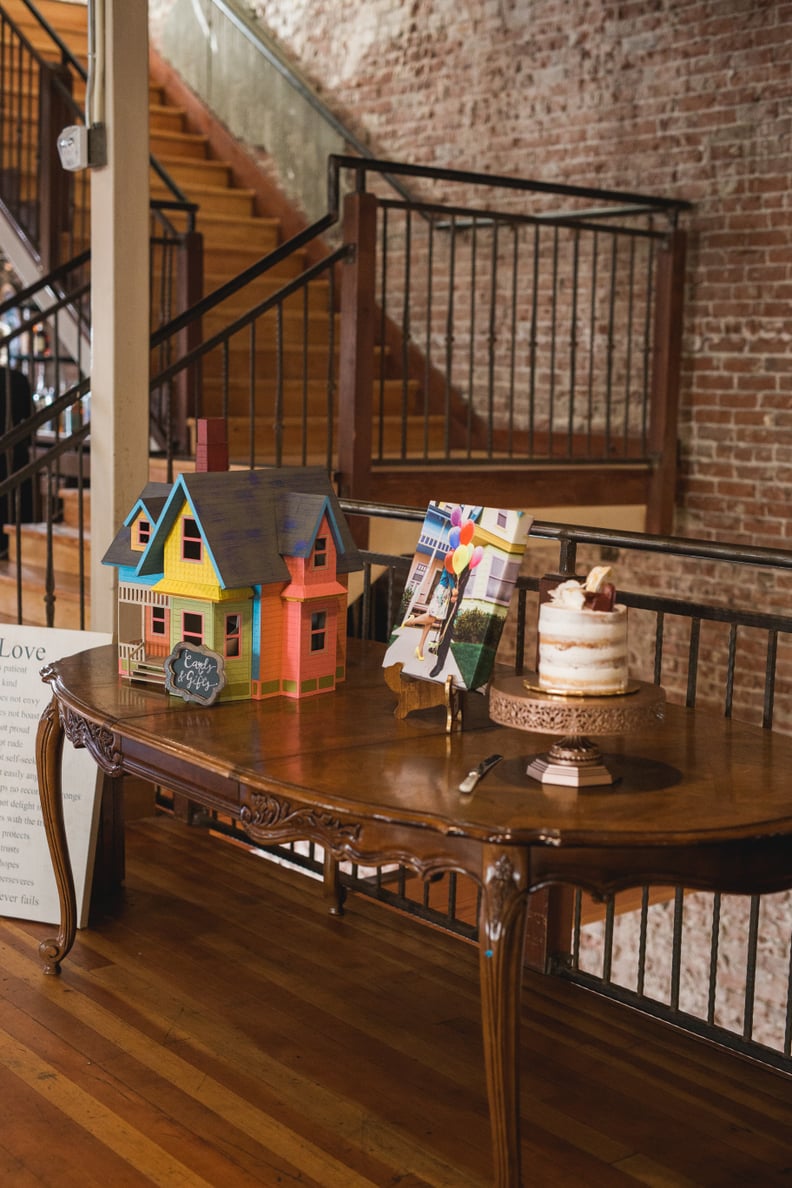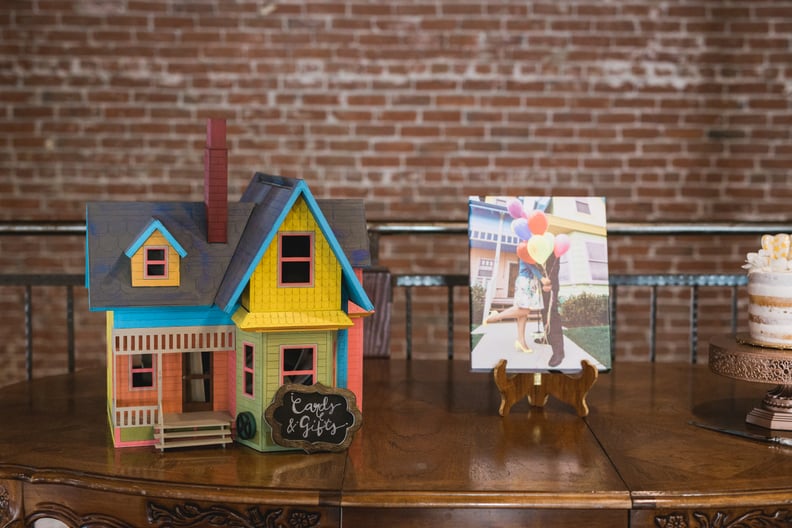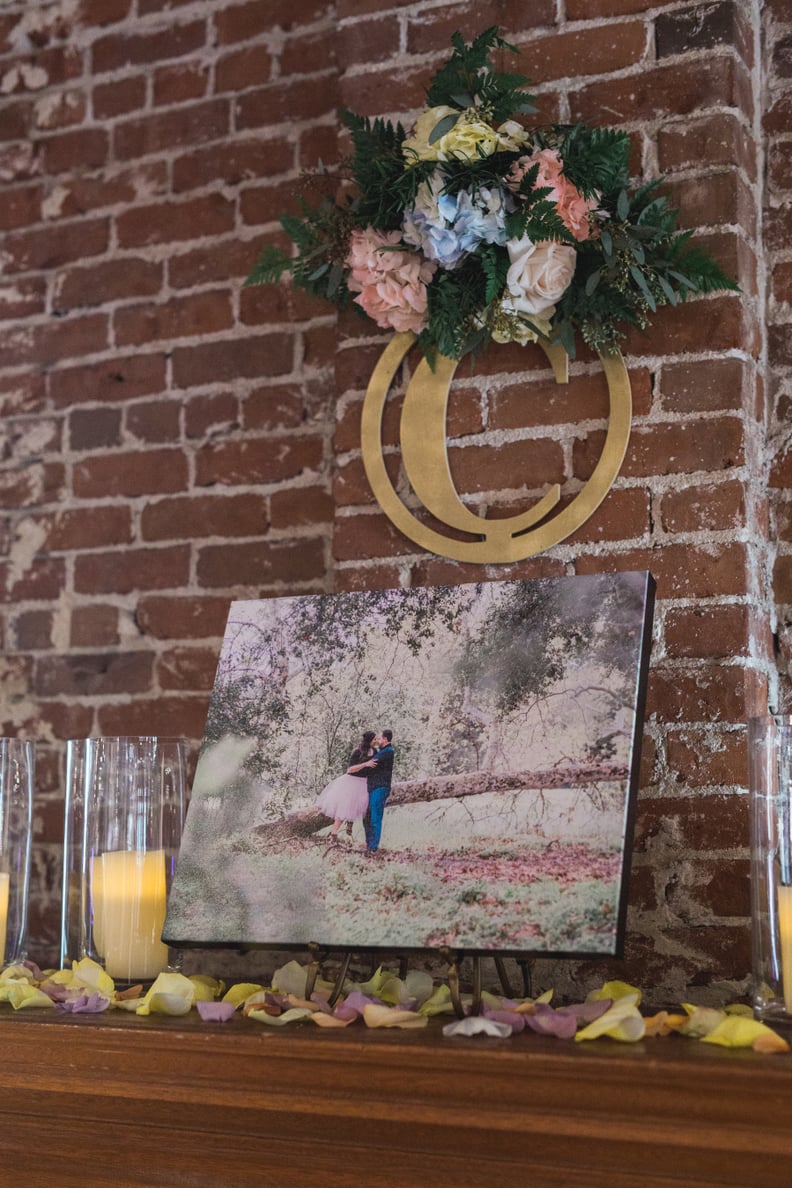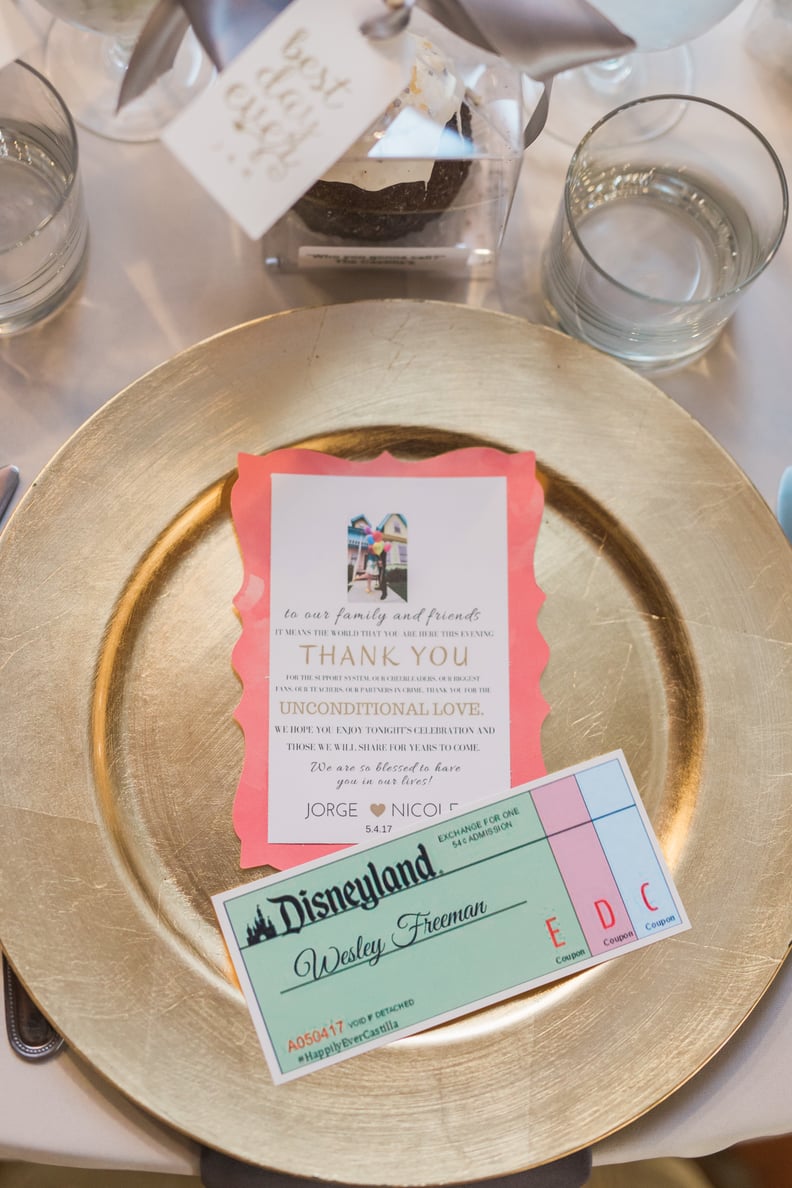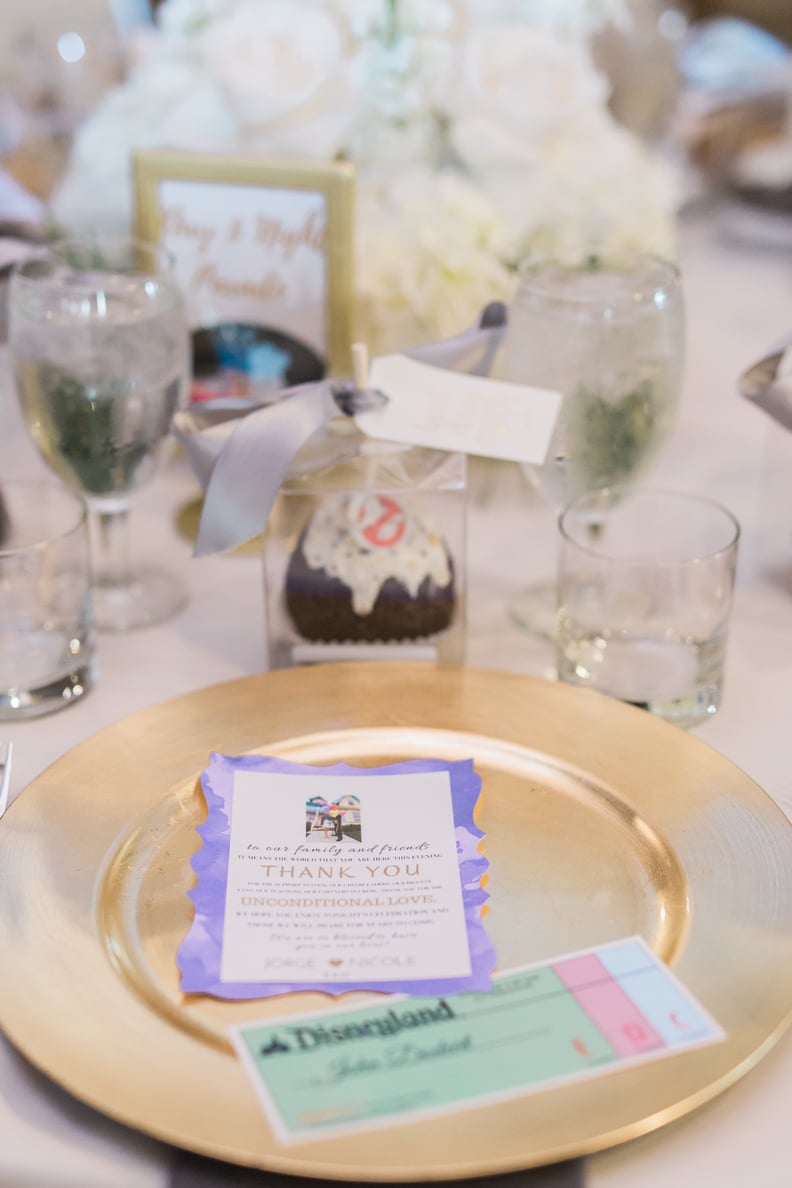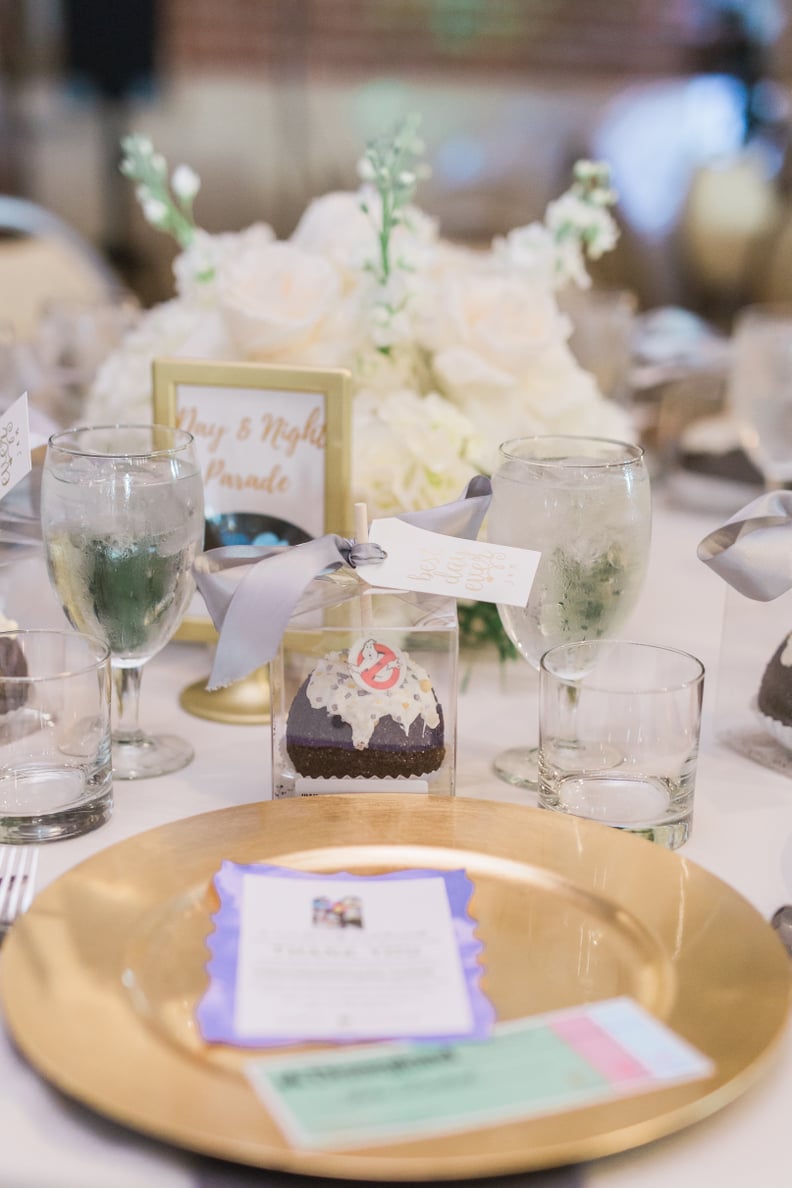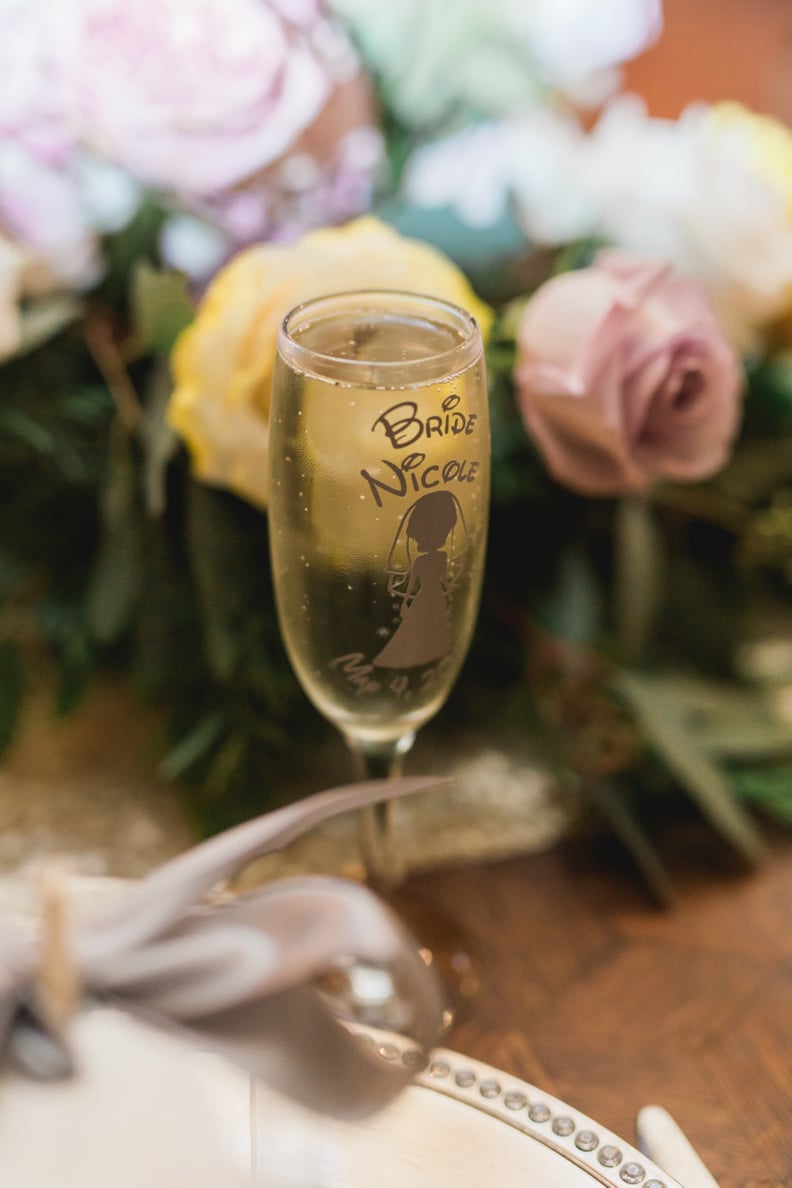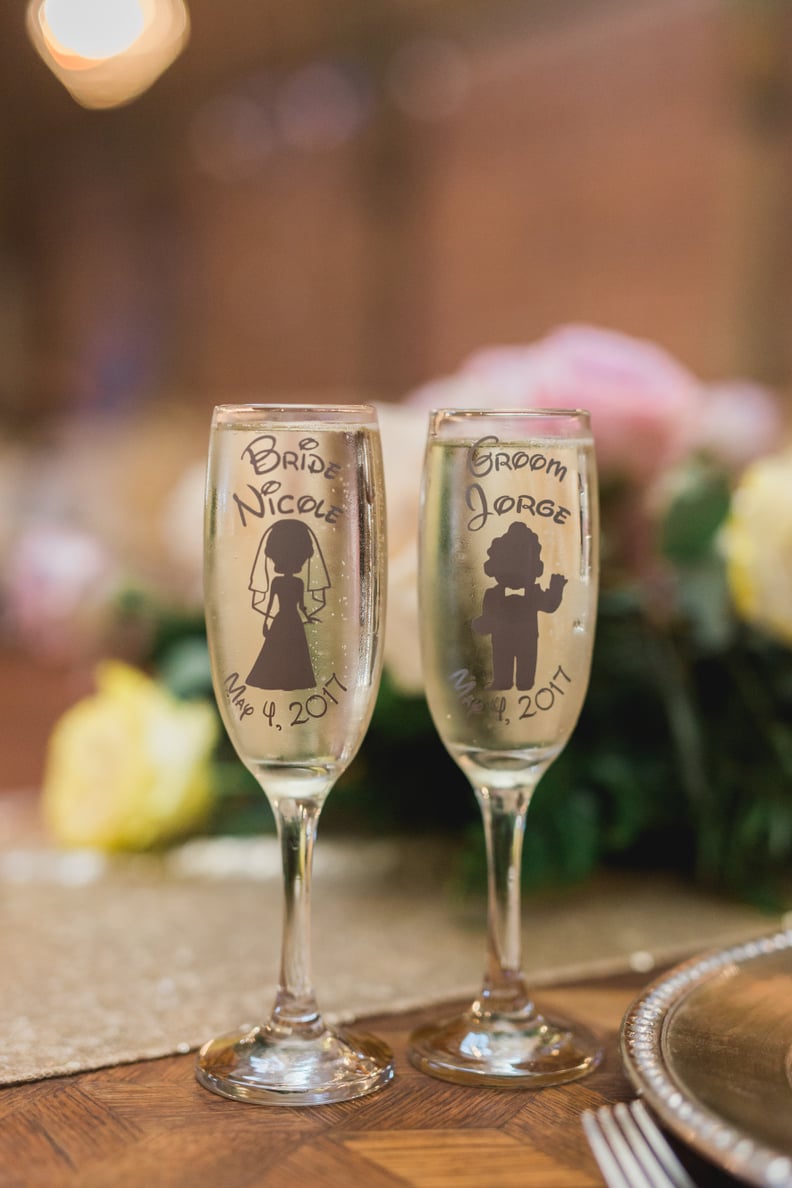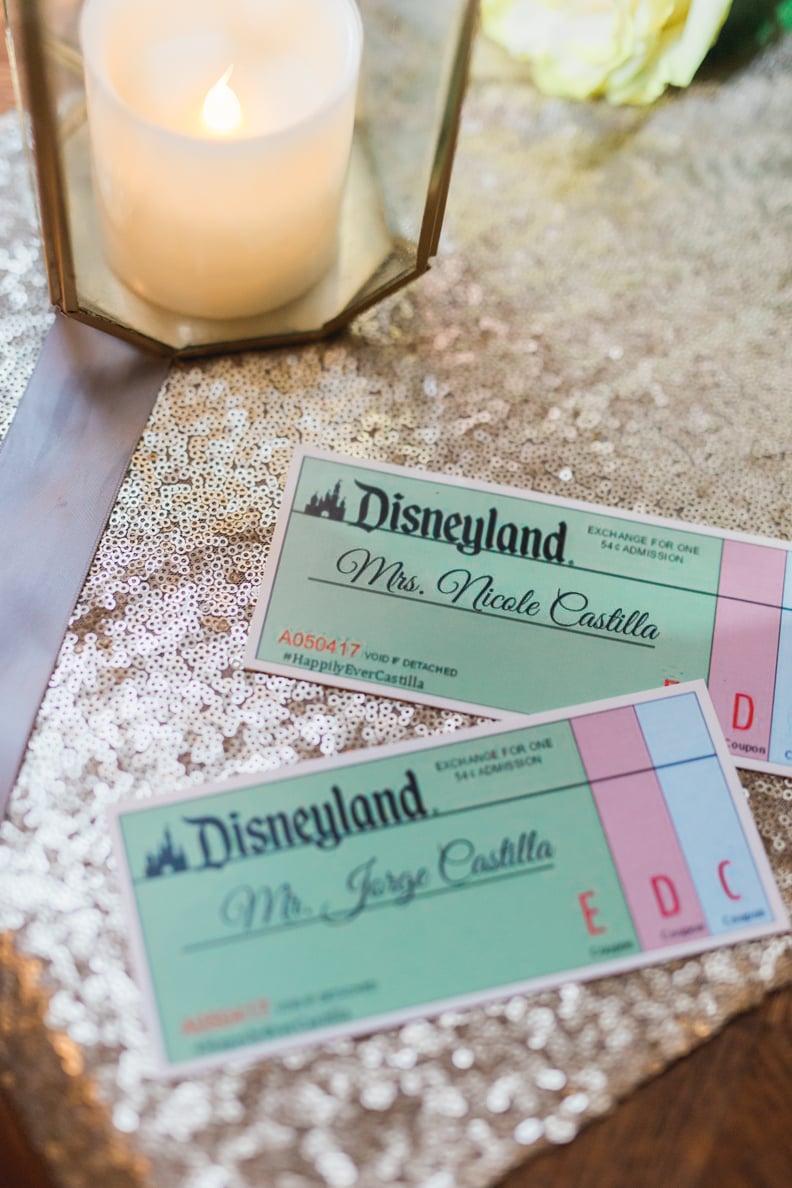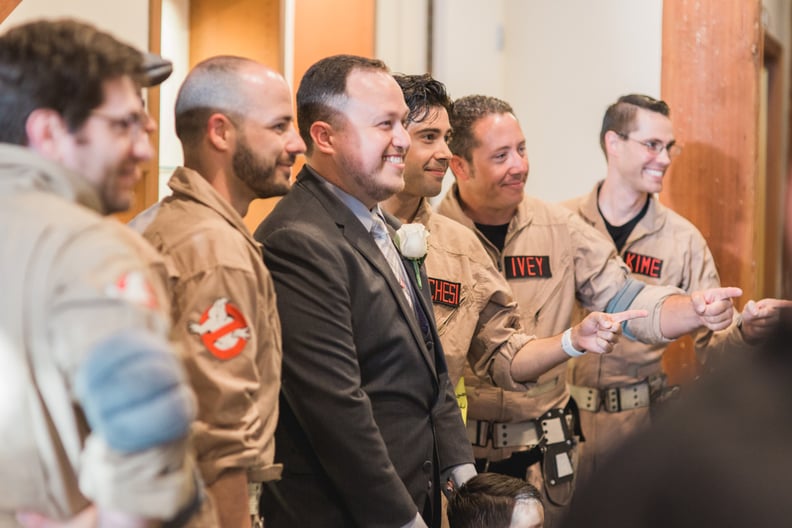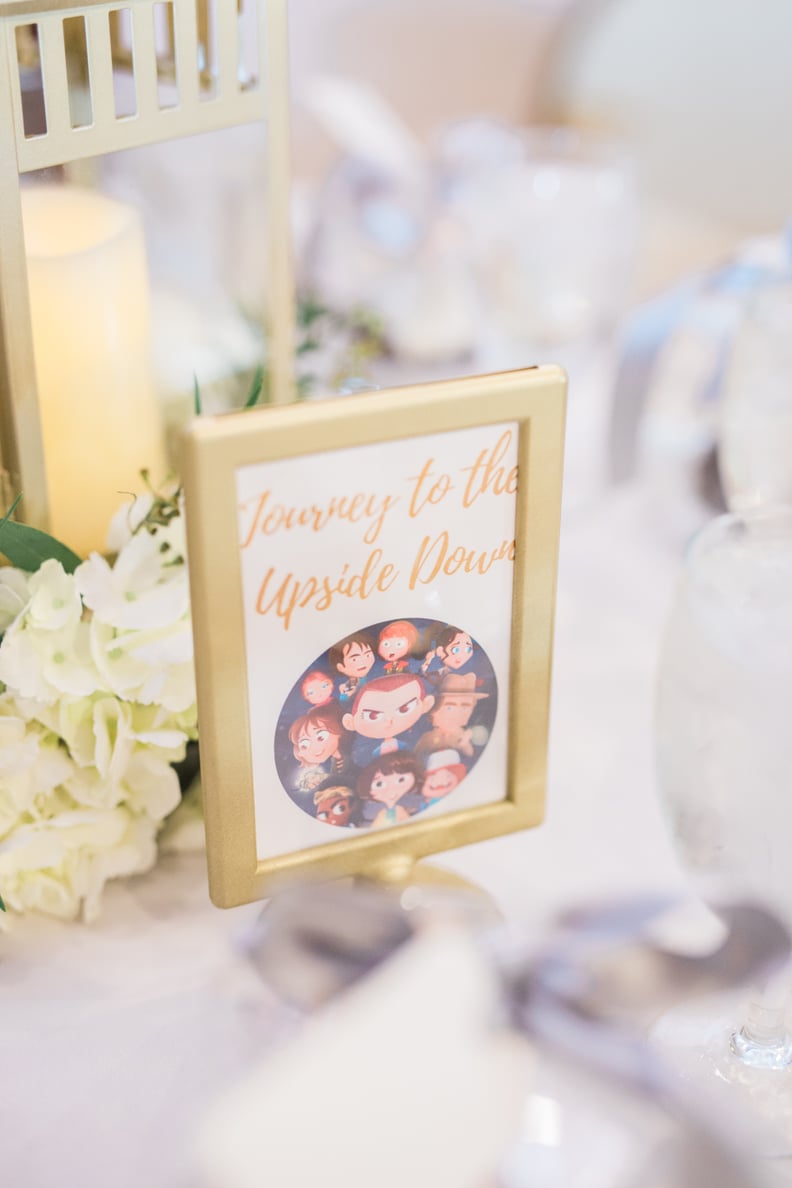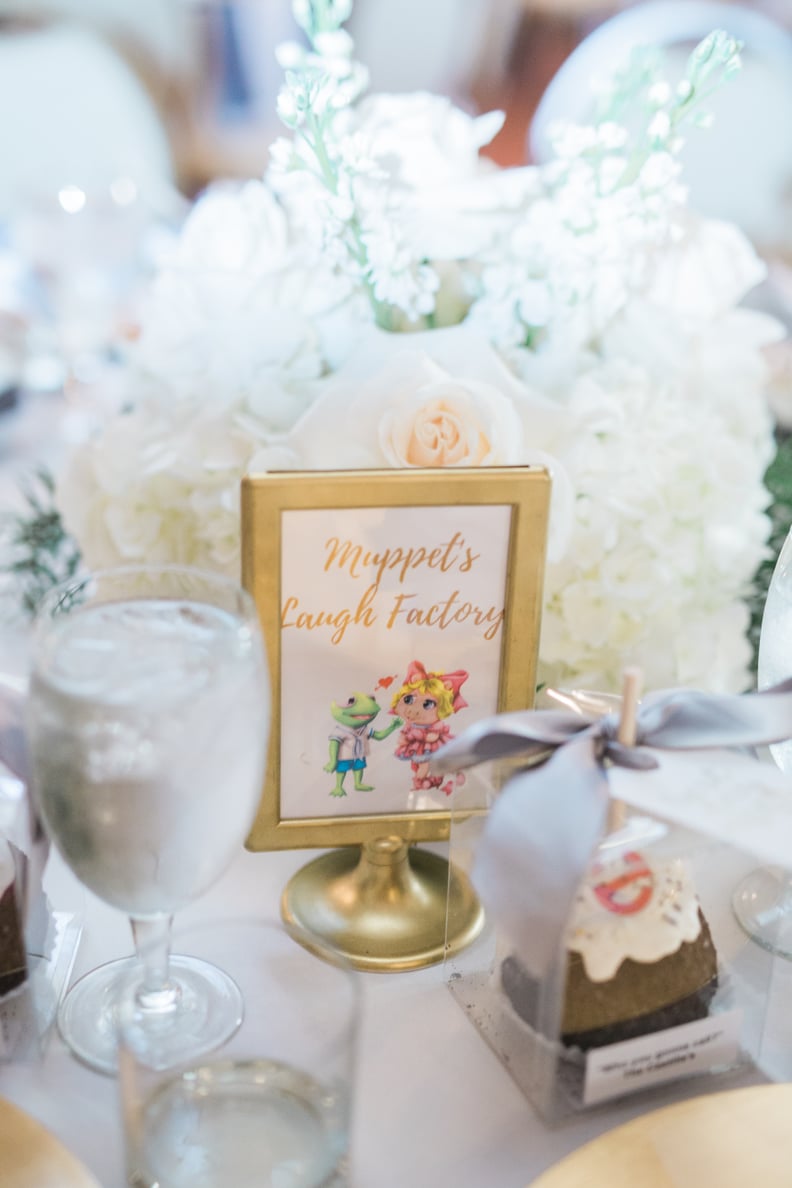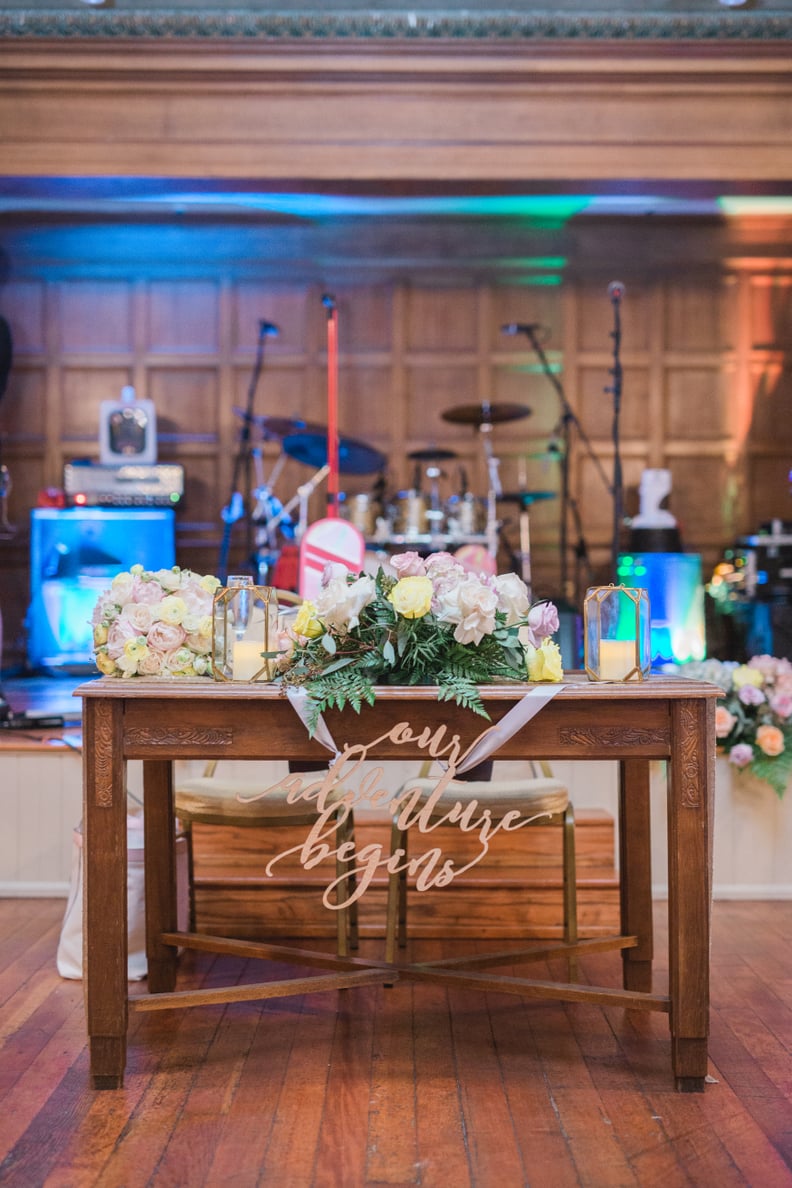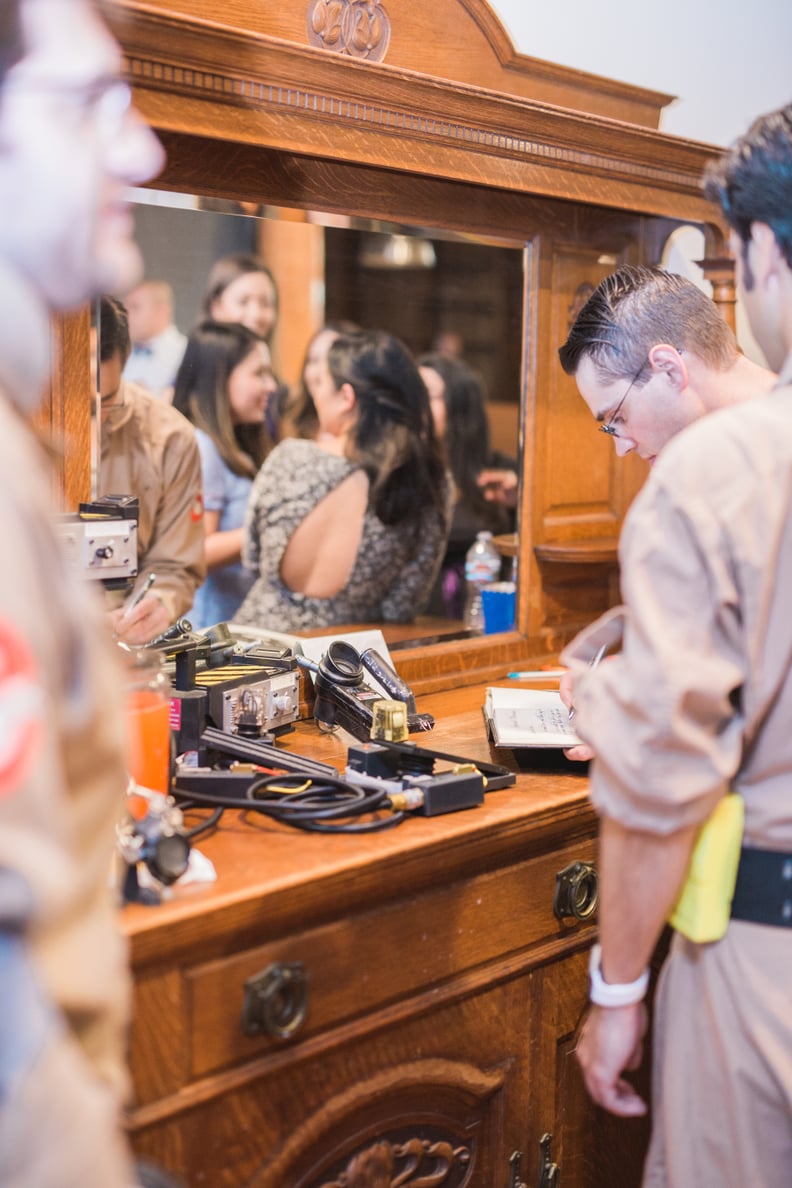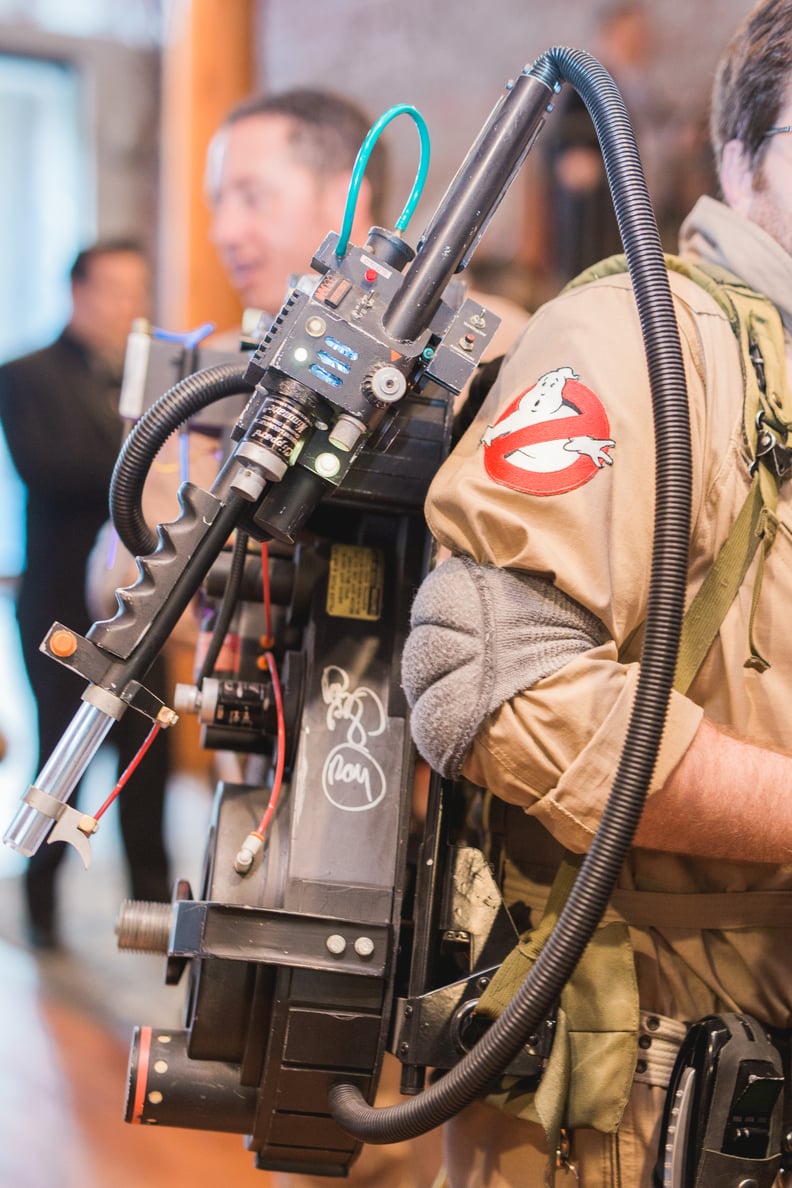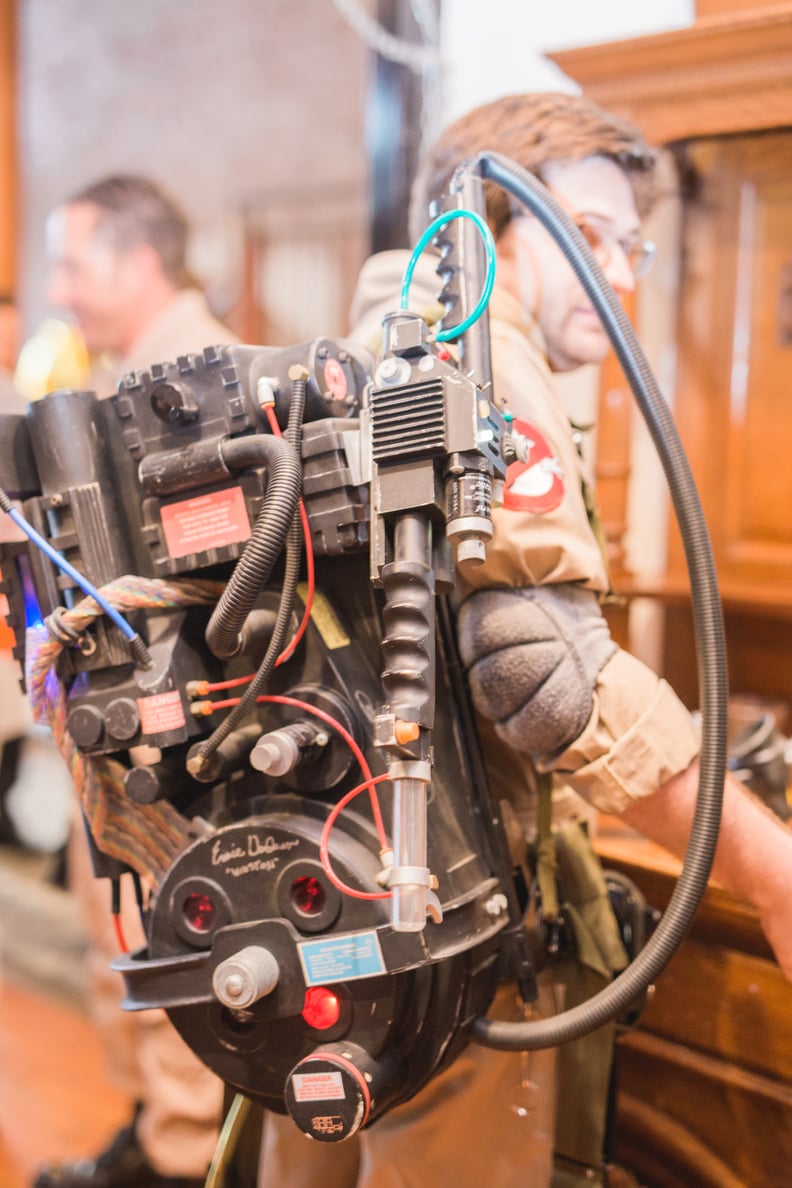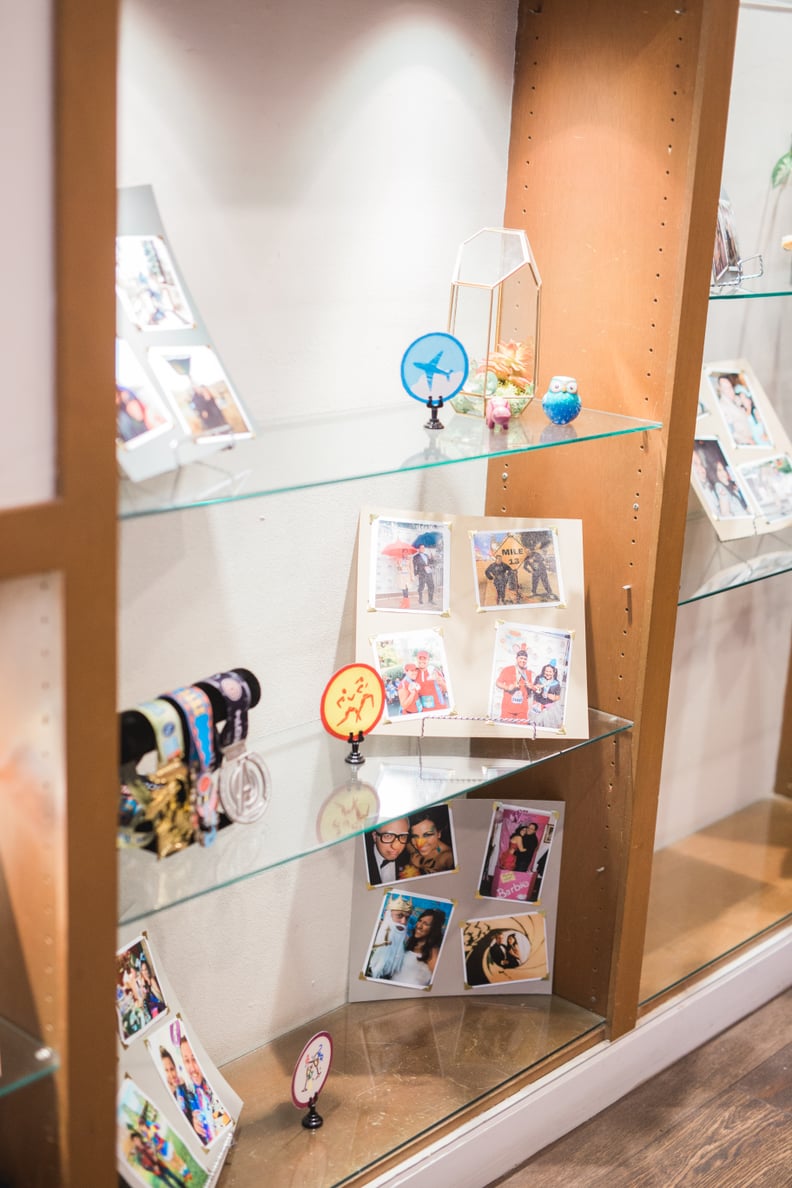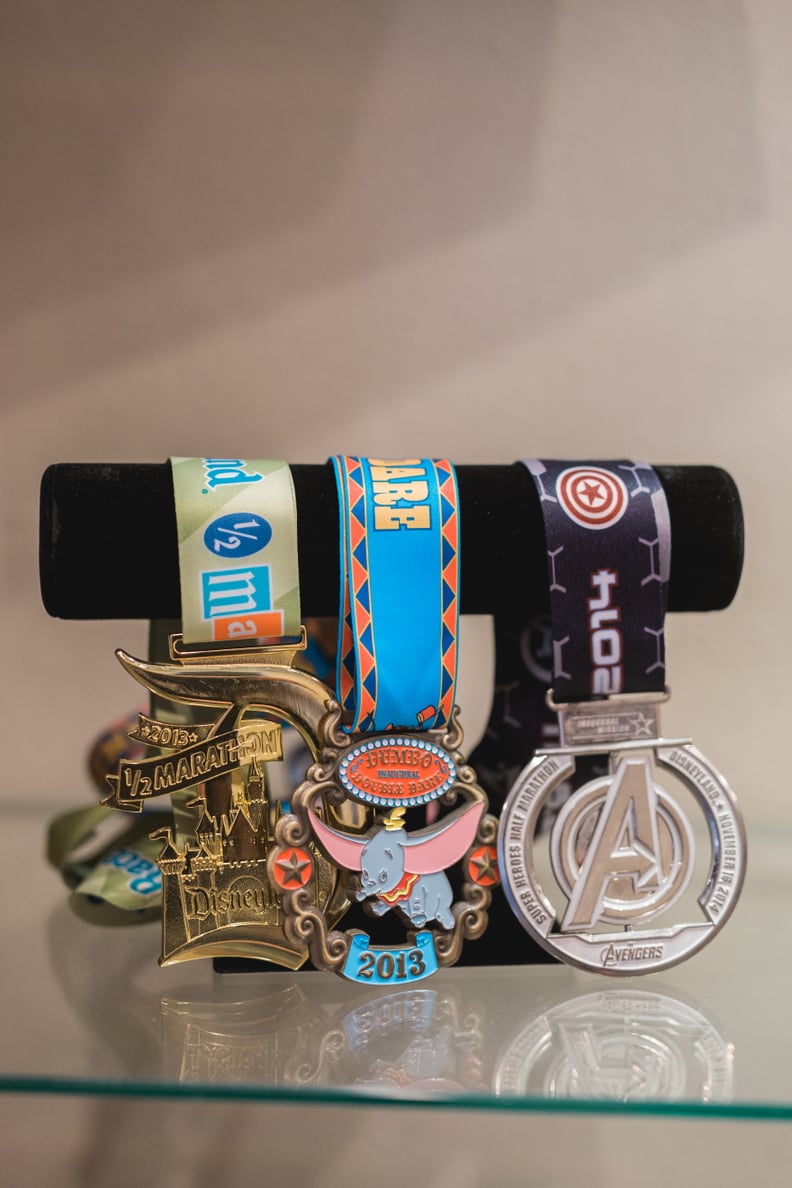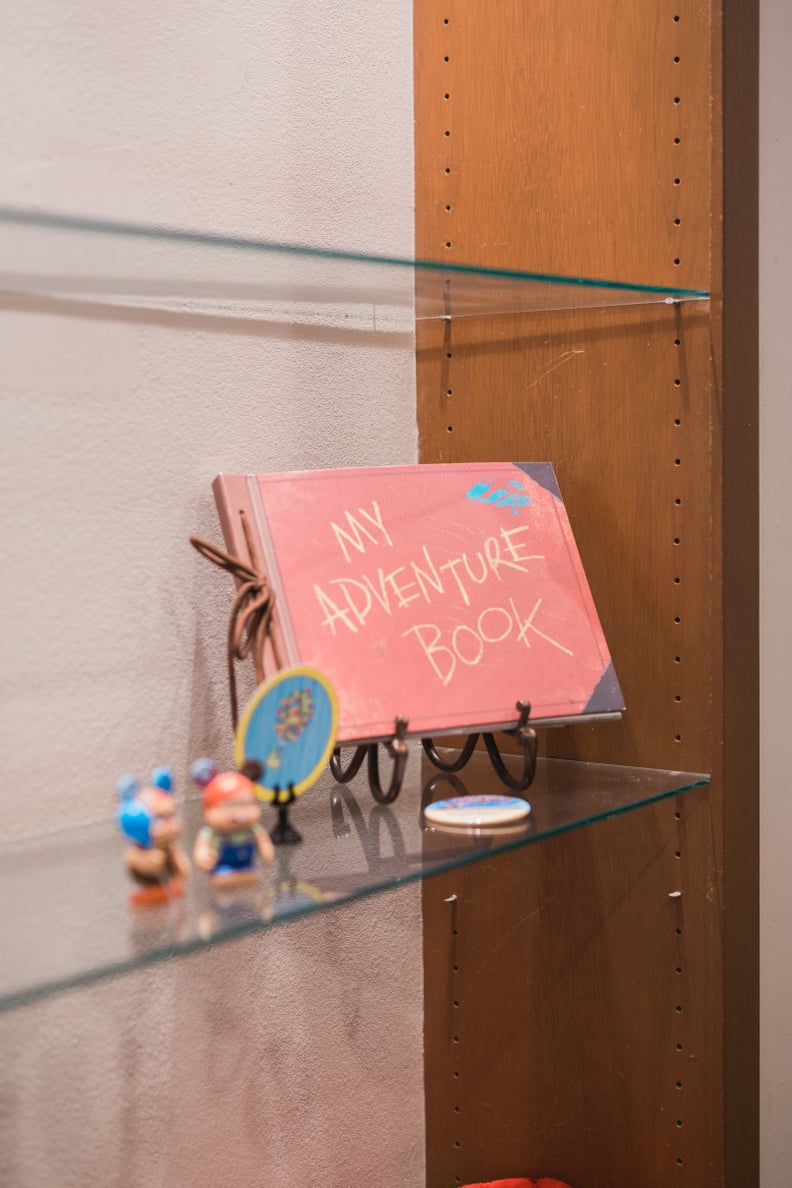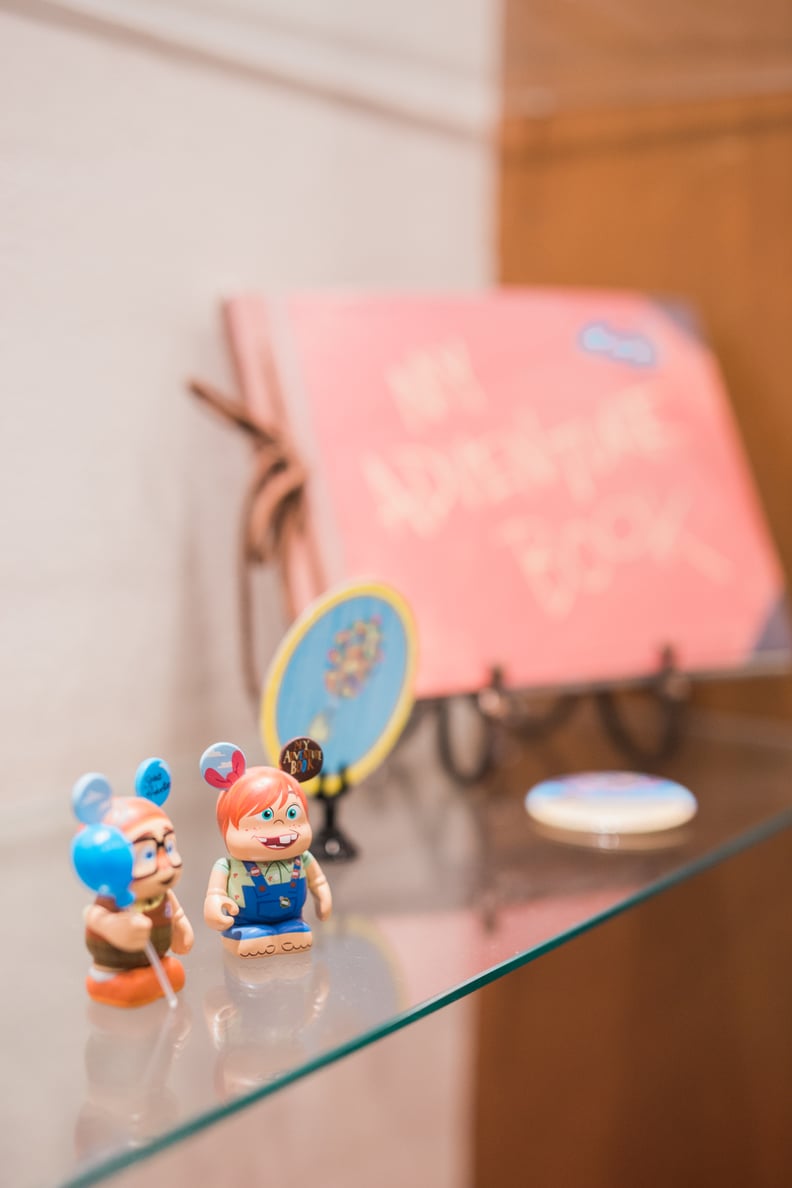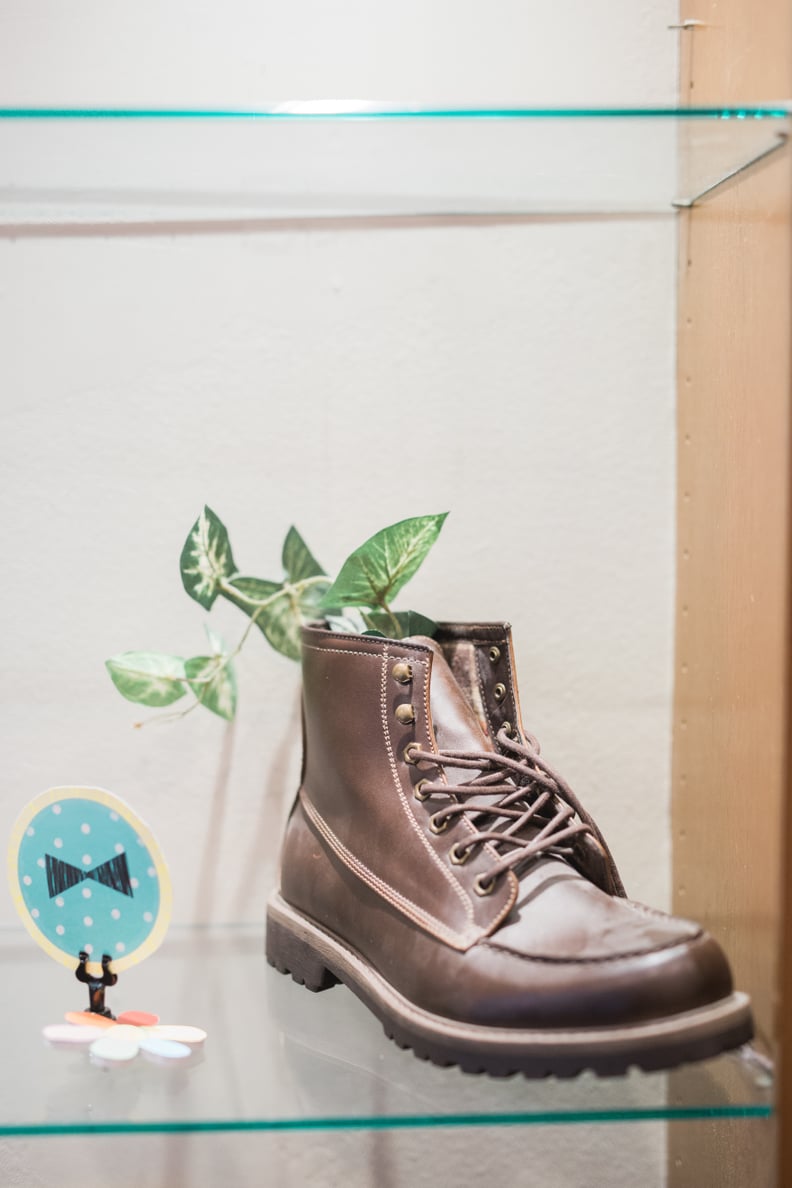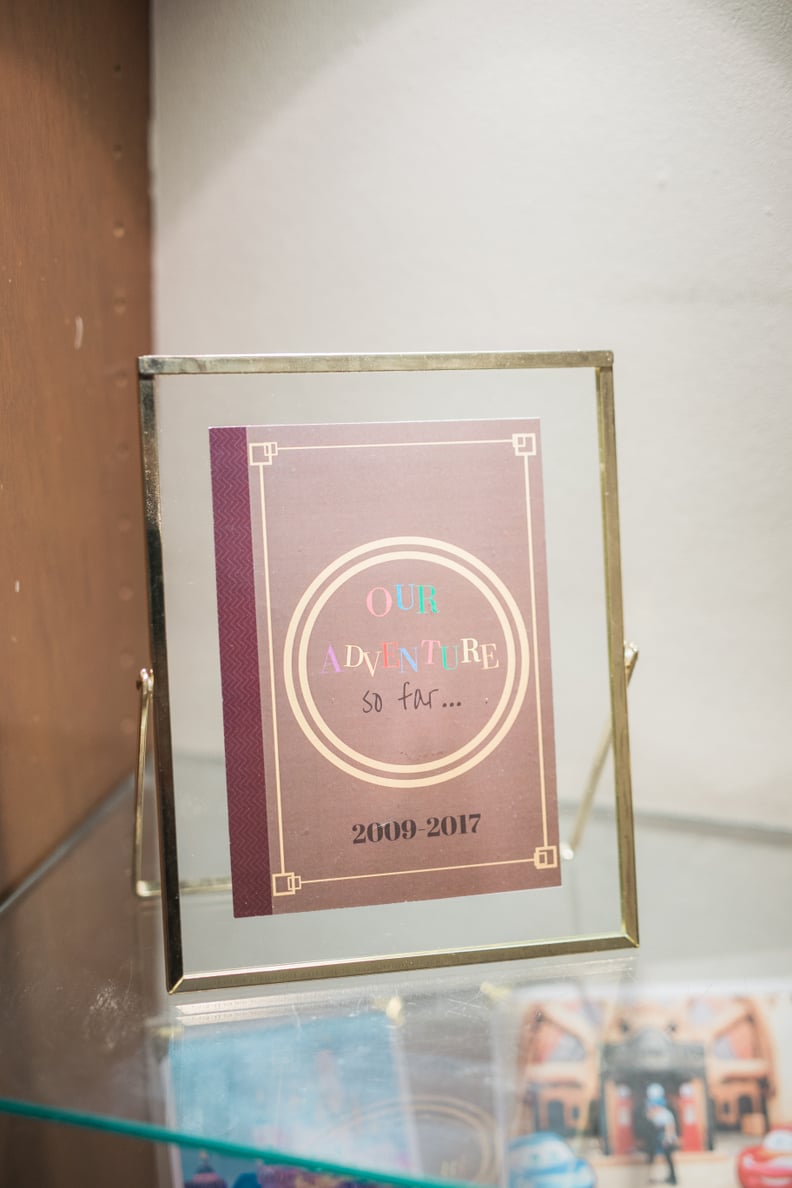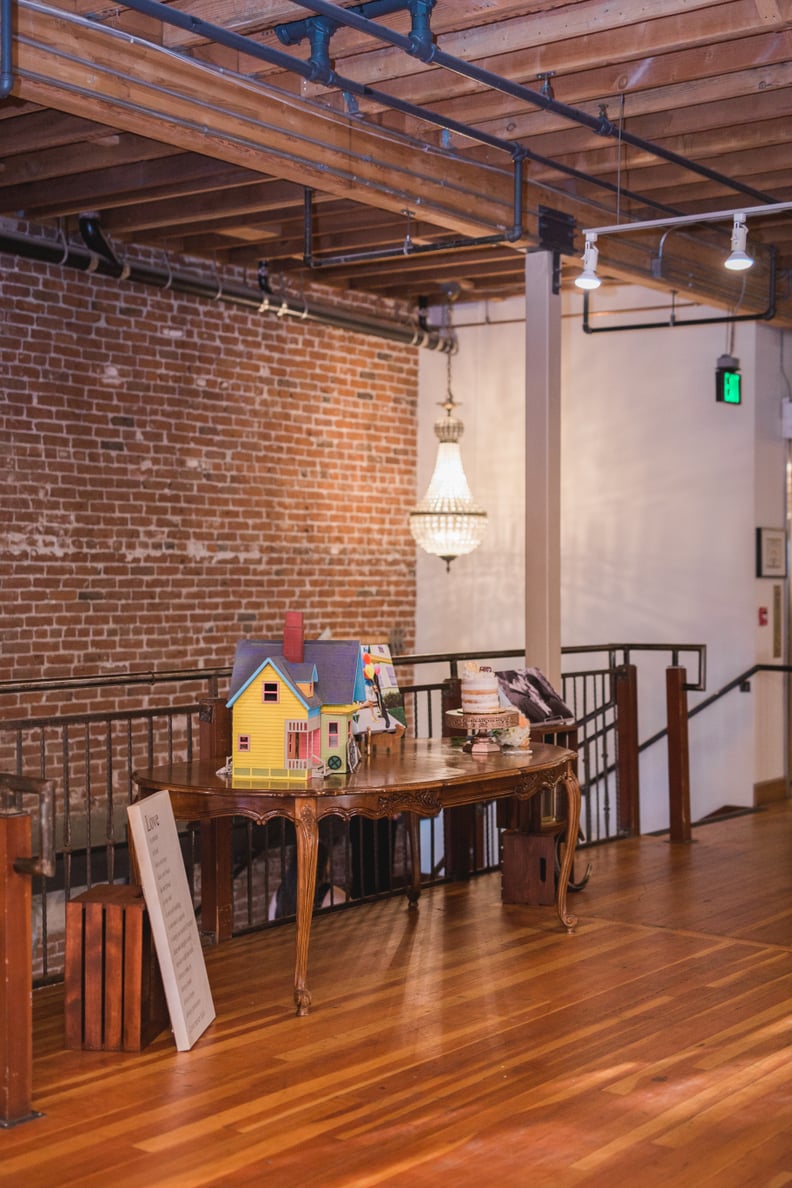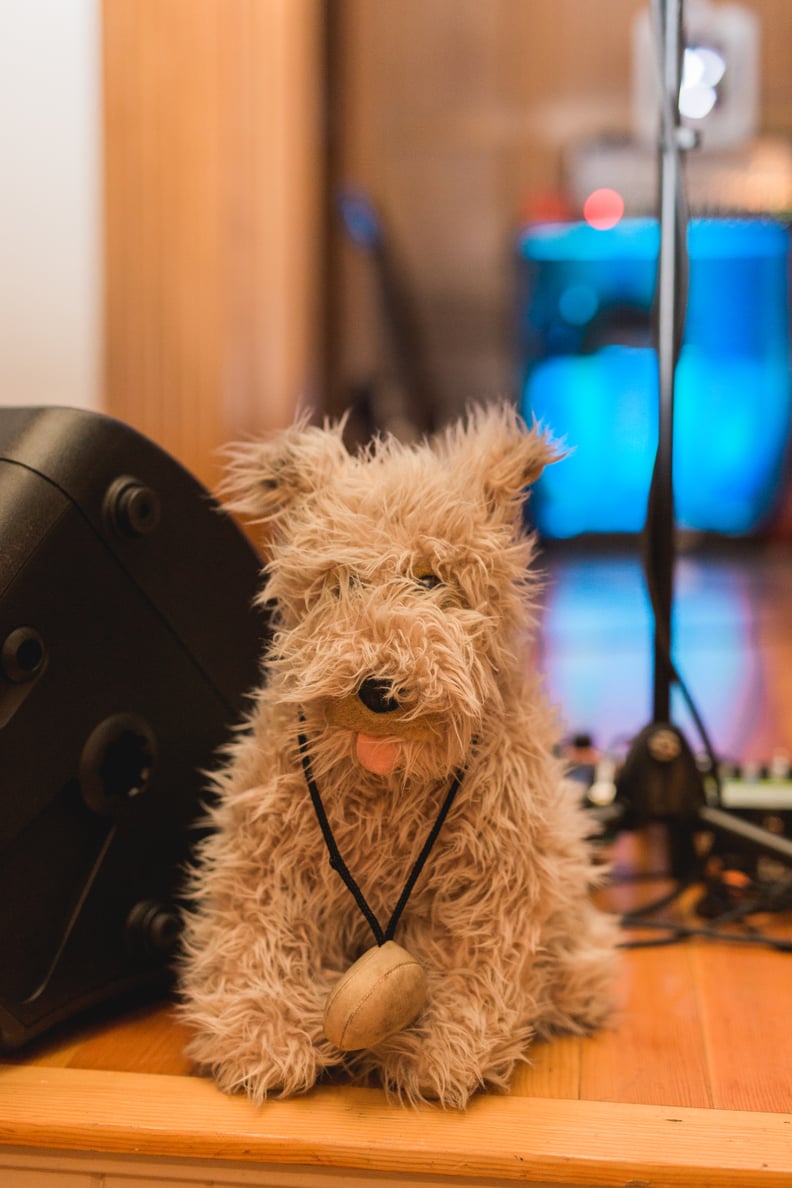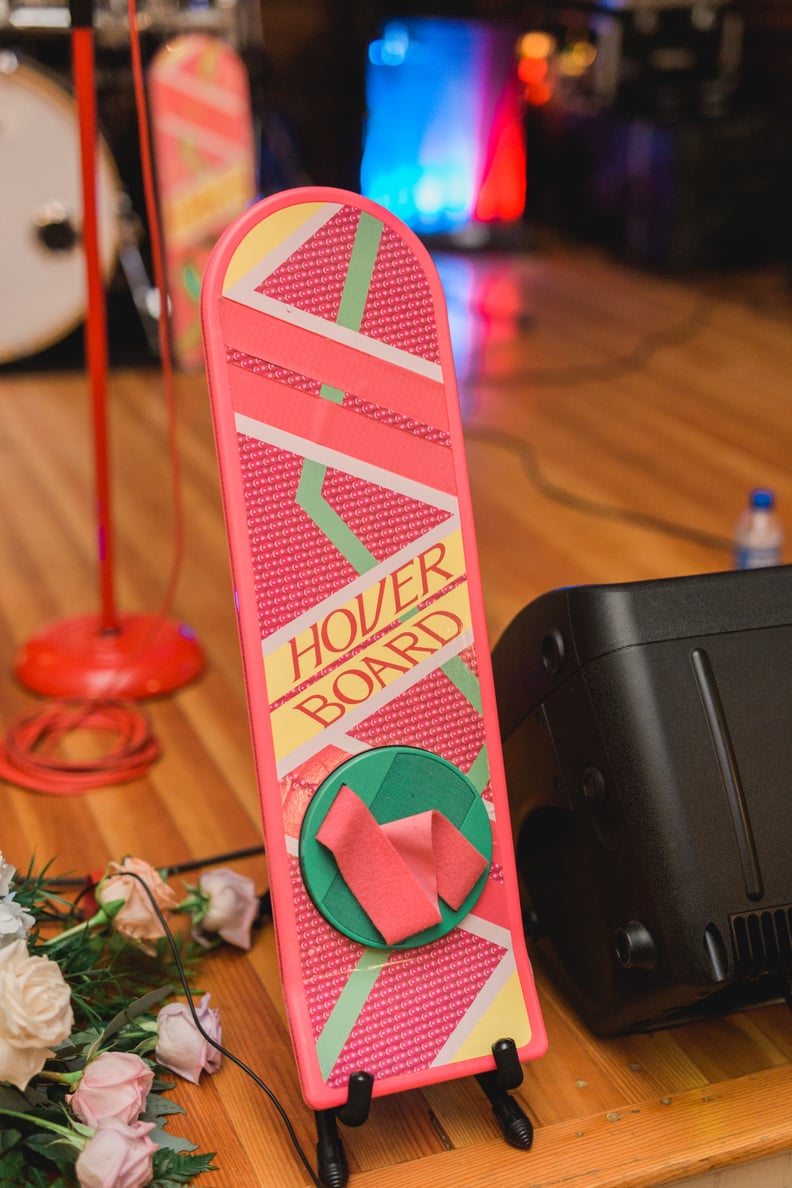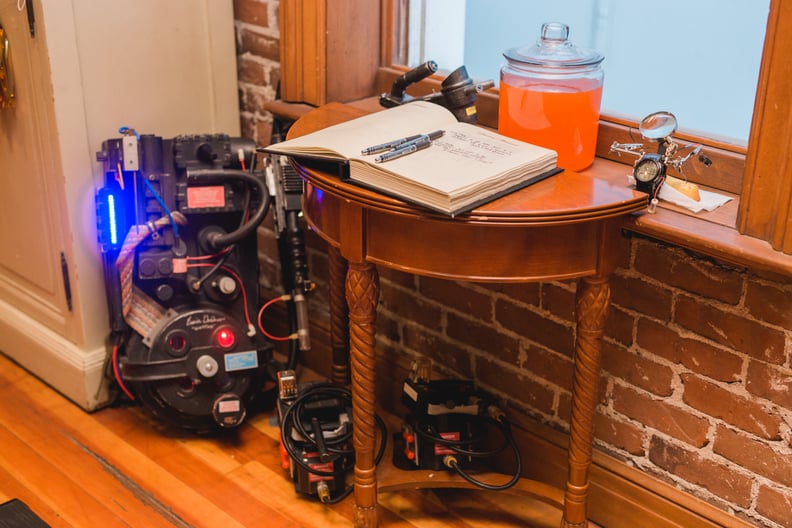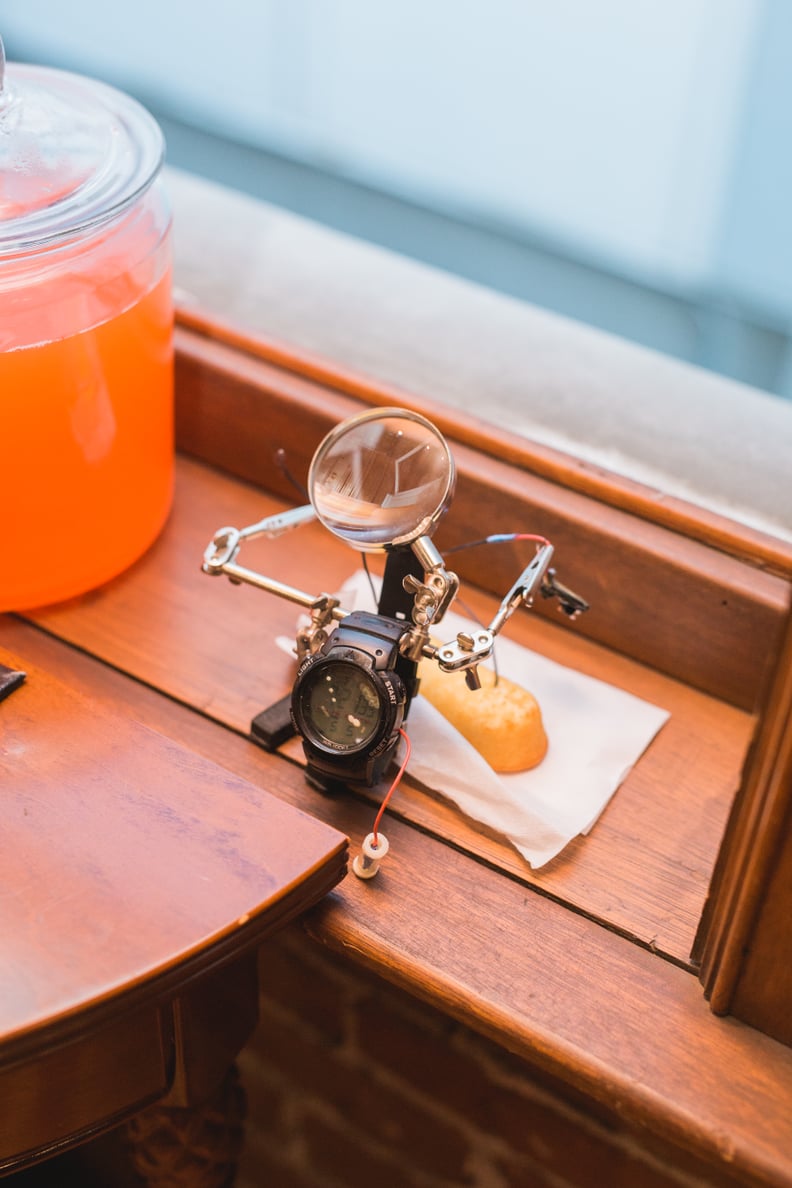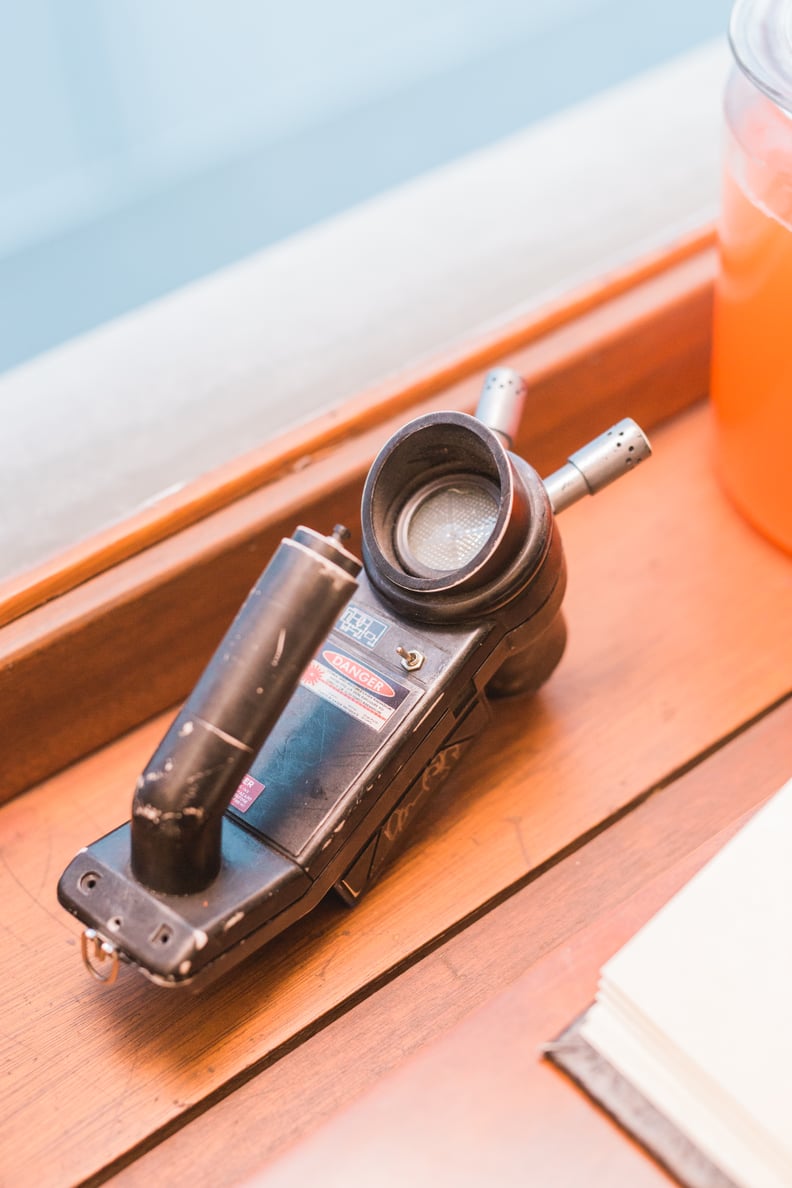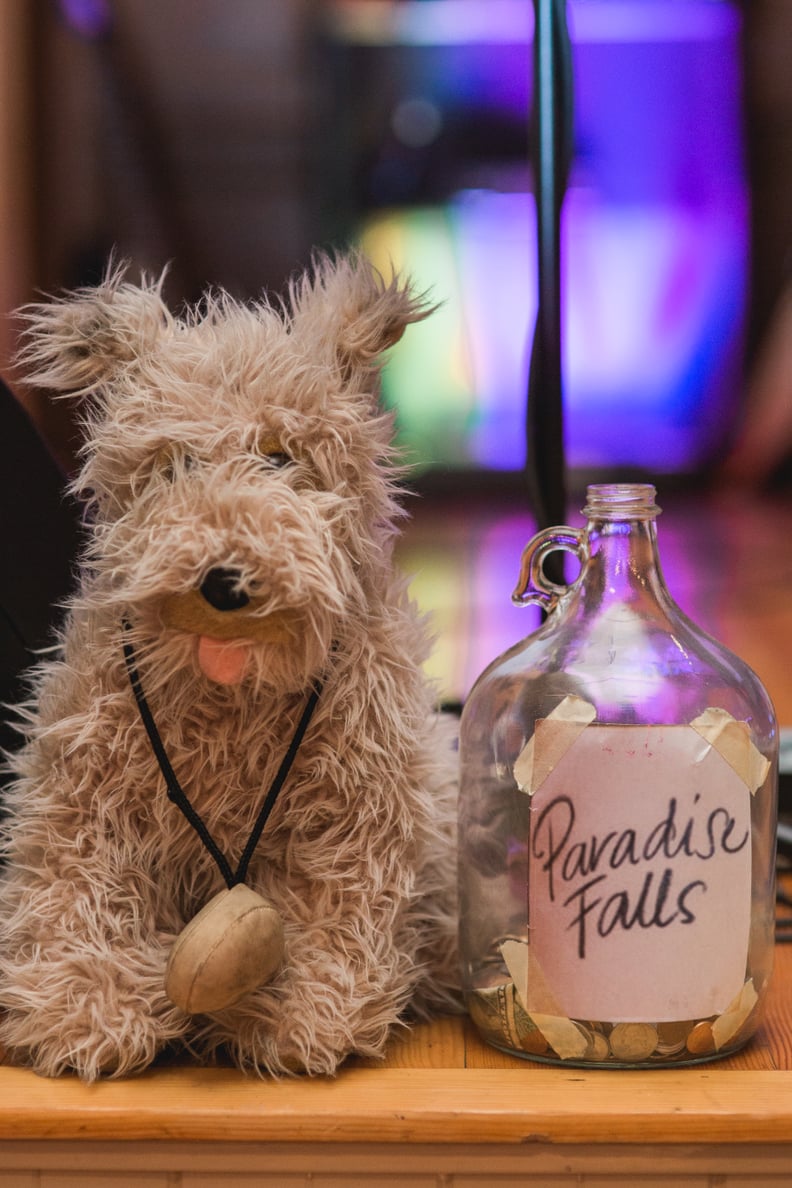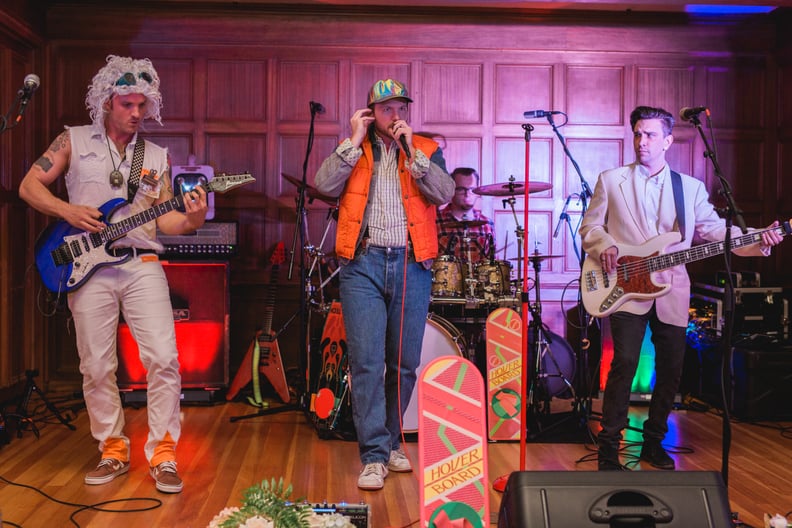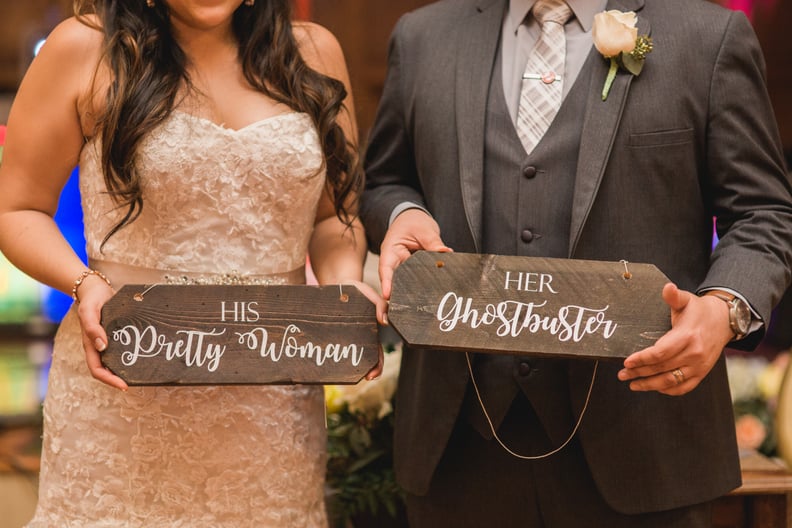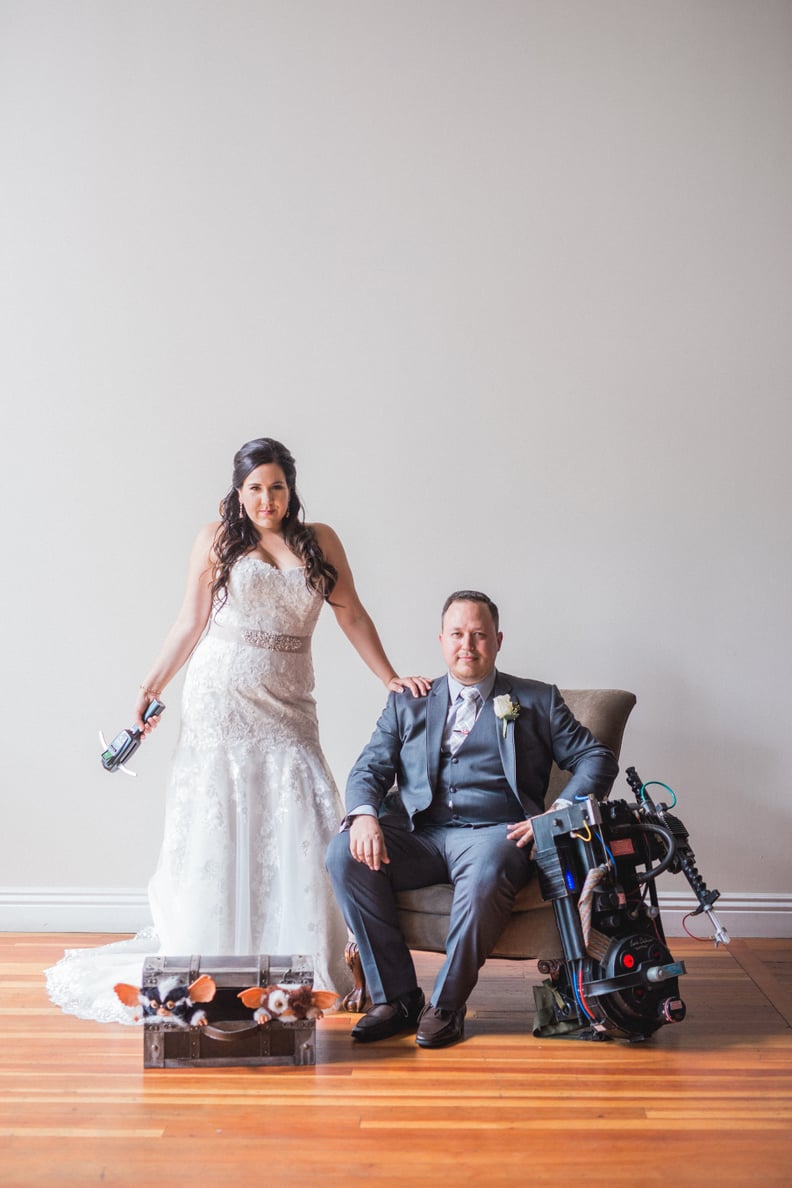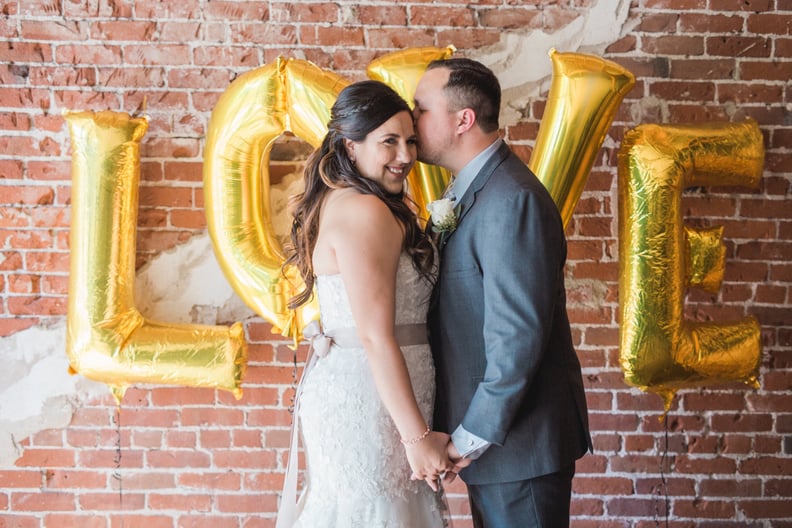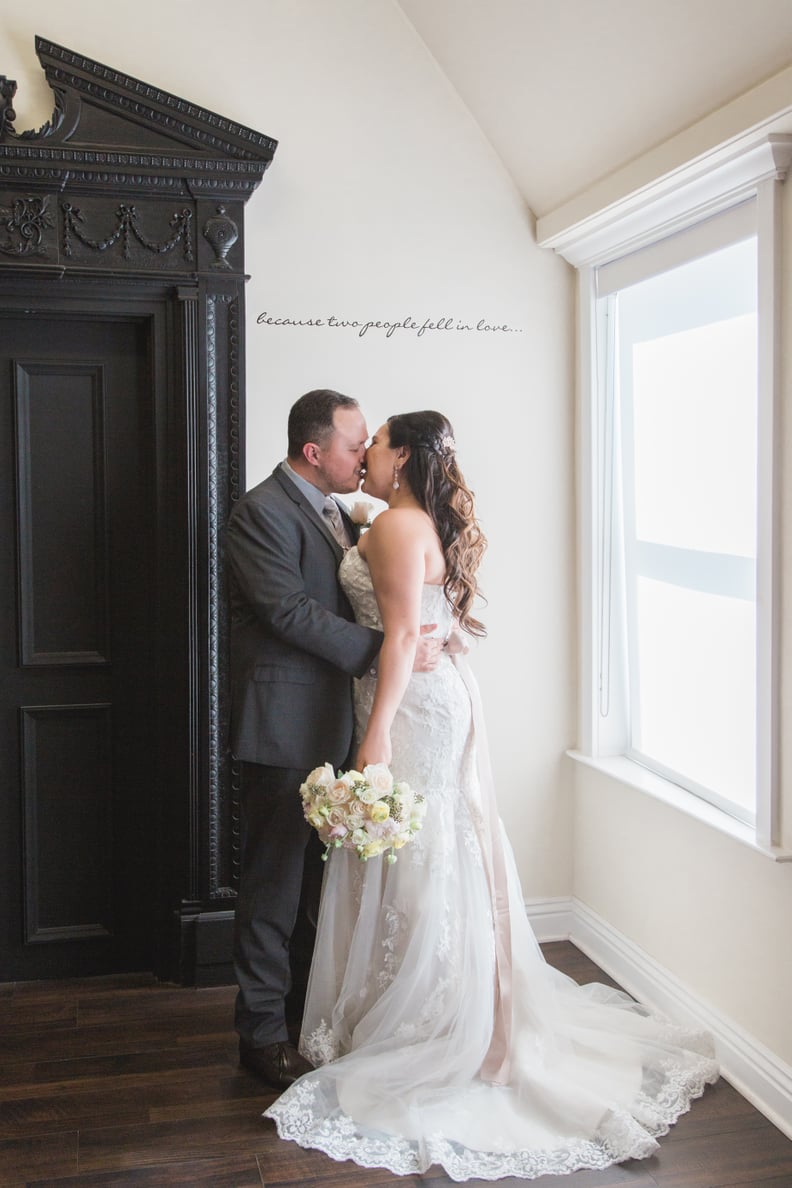 Vendors