This Artist Gave the Disney Princesses a Plus-Size Makeover, and HELL. YES.
Have you ever wondered what it would be like if Disney princesses represented a variety of body shapes and sizes? Well, wonder no more, because one artist already made your dreams come true by doing just that. Crystal Procknow, known to her Instagram followers as Neoqlassical Art, recently started sharing her brilliant illustrations of plus-size Disney princesses and other female characters, which she refers to as "Chubby Disney Ladies." When we say they're the most genius thing we've seen all week, we're not exaggerating.
"Since I'm plus size myself, most of my art is geared toward helping people like me feel comfortable with themselves and realize that life starts now, not at a size," the 30-year-old illustrator told POPSUGAR of the inspiration behind her artwork. "I've always taken a lot of satisfaction from helping others see the beauty in themselves as they are."
And it looks like she's already helping Disney fans everywhere feel more seen and confident about their bodies. Many of her "Chubby Disney Ladies" posts on Instagram are flooded with comments from followers sharing how the illustrations have inspired them. Below is a sampling of the well-deserved praise:
"Omg I love these so much , helps me with my self - esteem I love it !! Ahhhh"
"I am loving this!!! What a bunch of hot babes! If I saw those ladies in the films when I was growing up, I would have been a very happy chubby child!"
"Now i feel like i can relate!"
"This just confirms for me that fat princesses are indeed SO MUCH CUTER!!!!!! More fat princesses please!!!! Love love love these!"
Read on to see Mulan, Aurora, Snow White, and more fictional Disney ladies in all their curvy glory. This series gets one big "hell yes" from us.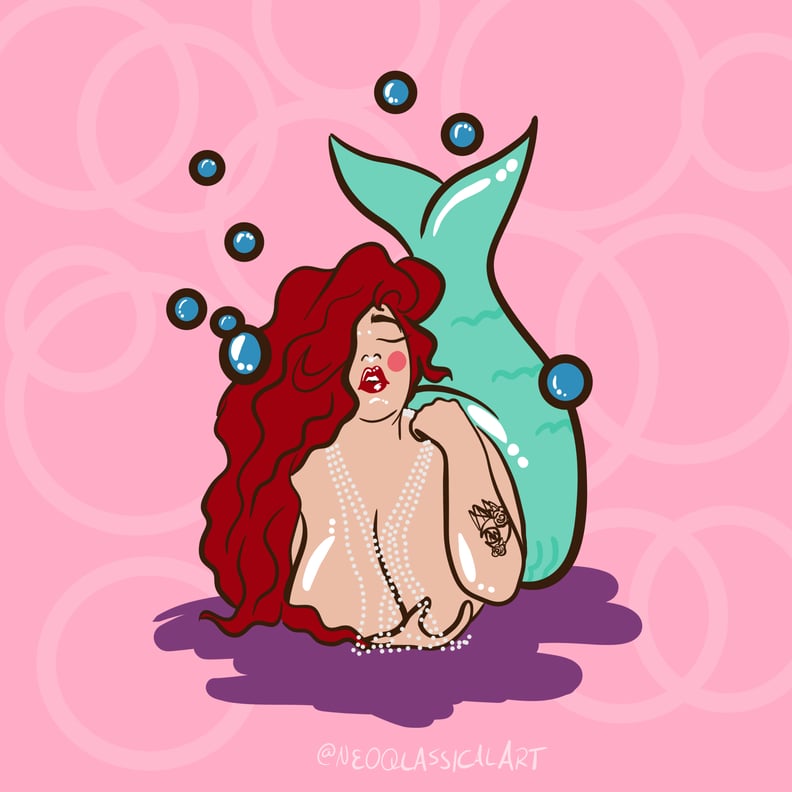 Ariel From The Little Mermaid
Mulan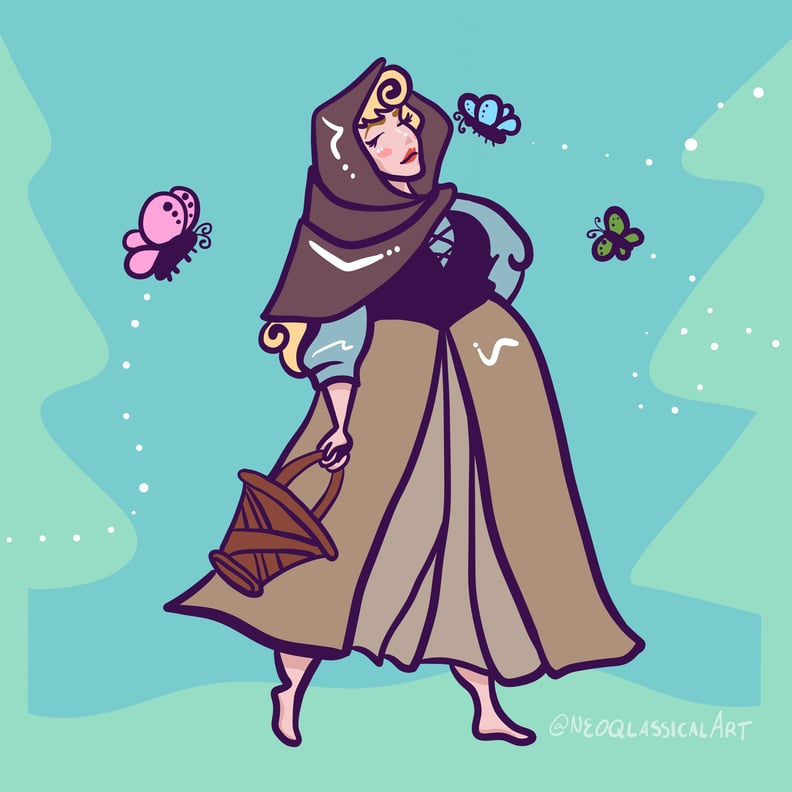 Aurora From Sleeping Beauty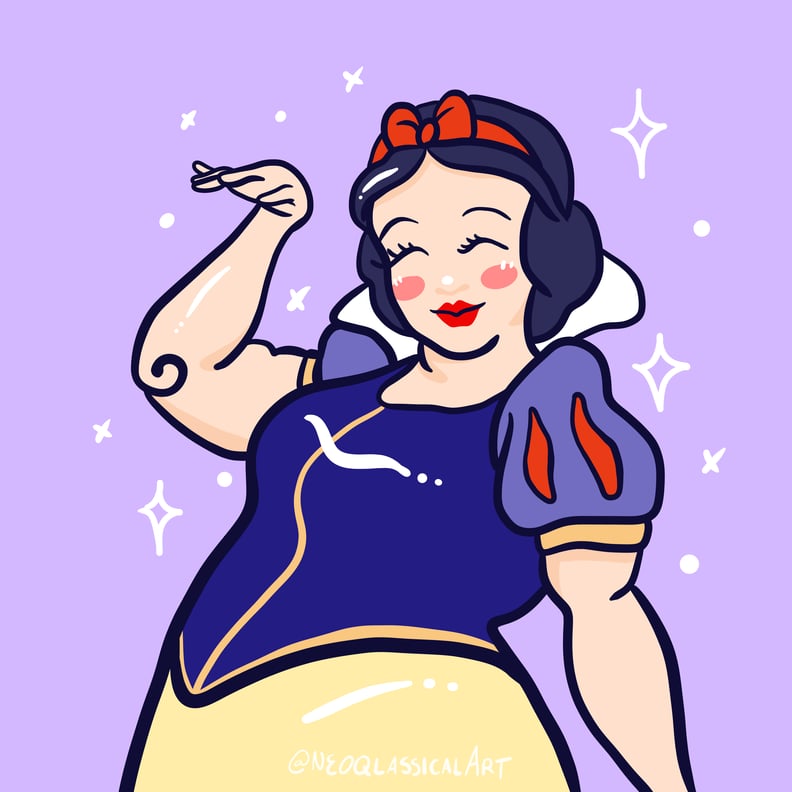 Snow White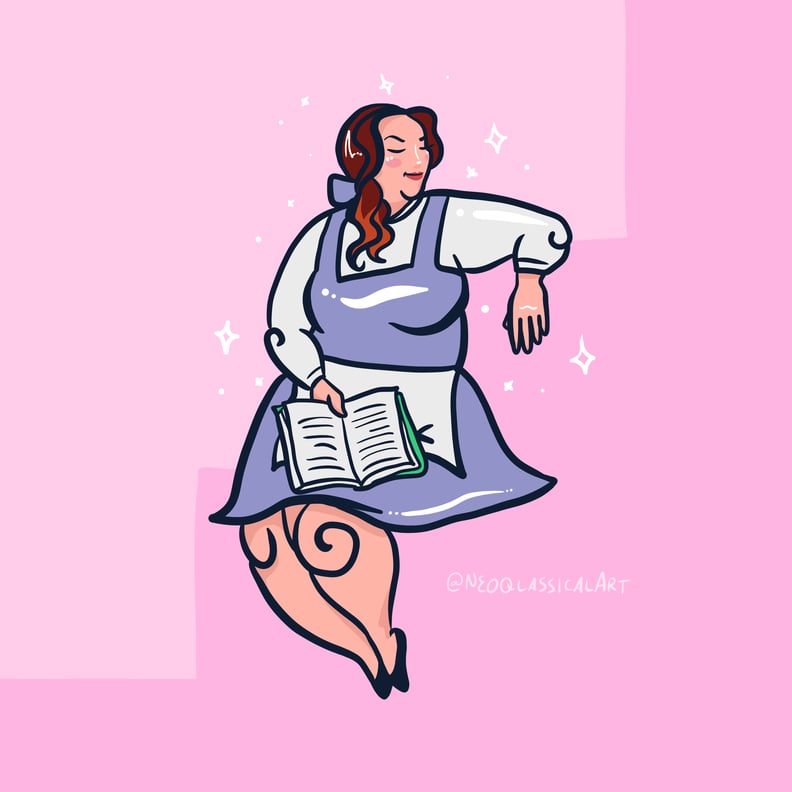 Belle From Beauty and the Beast
Rapunzel
Ariel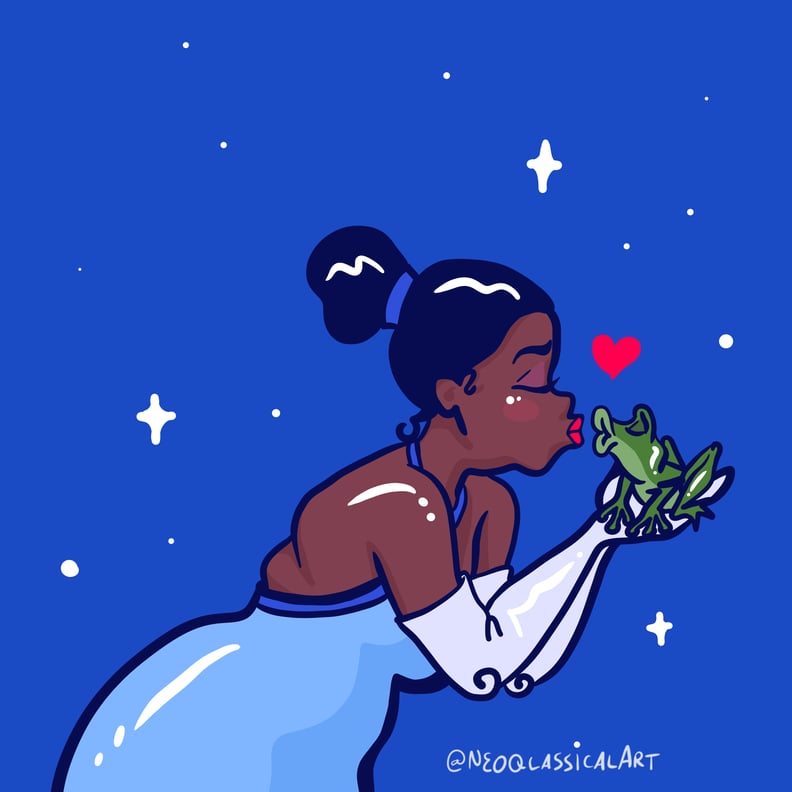 Tiana From The Princess and the Frog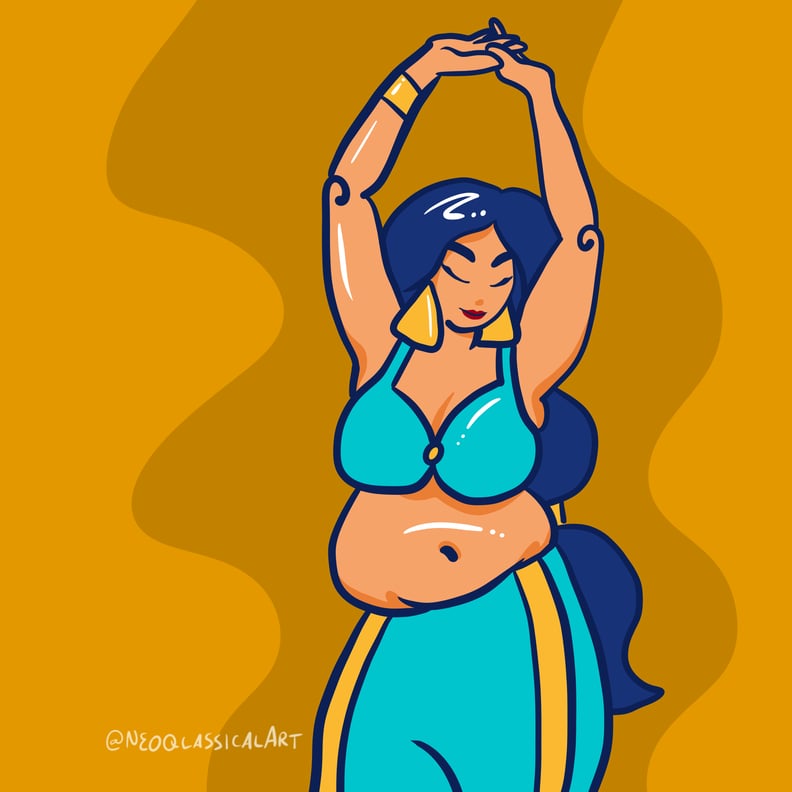 Jasmine From Aladdin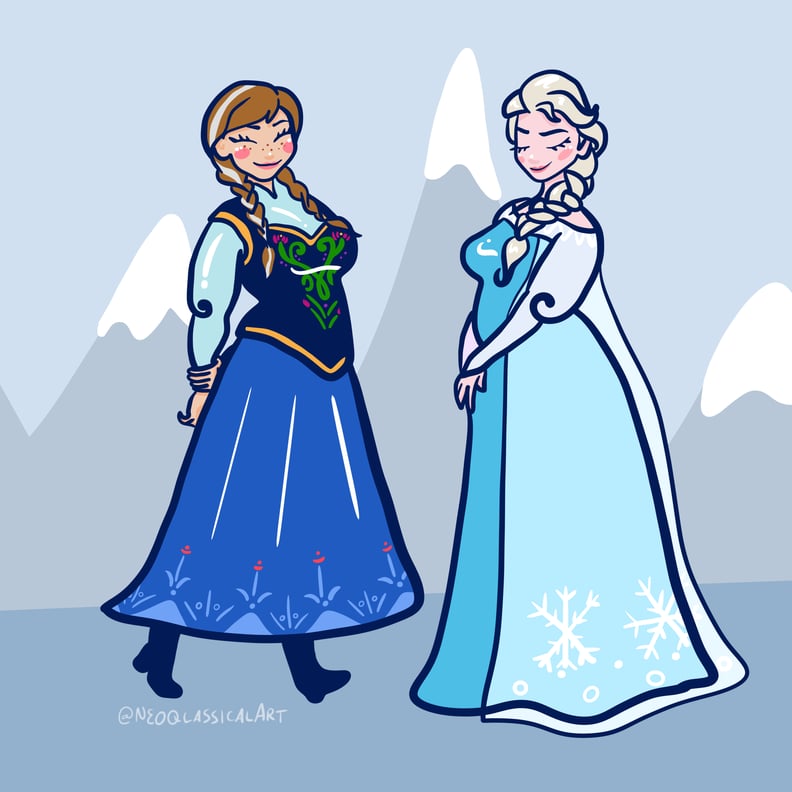 Anna and Elsa From Frozen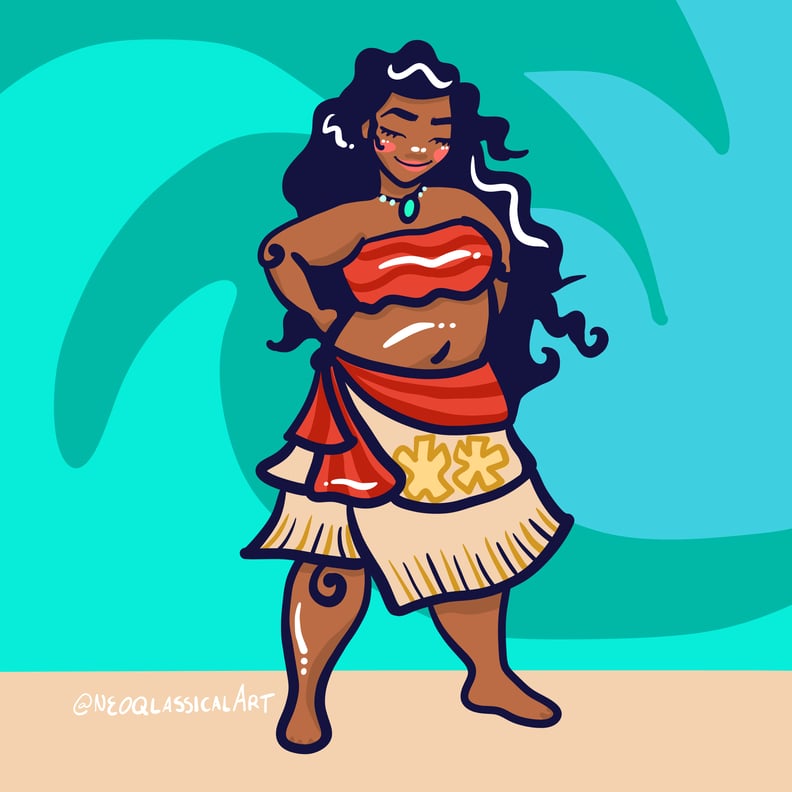 Moana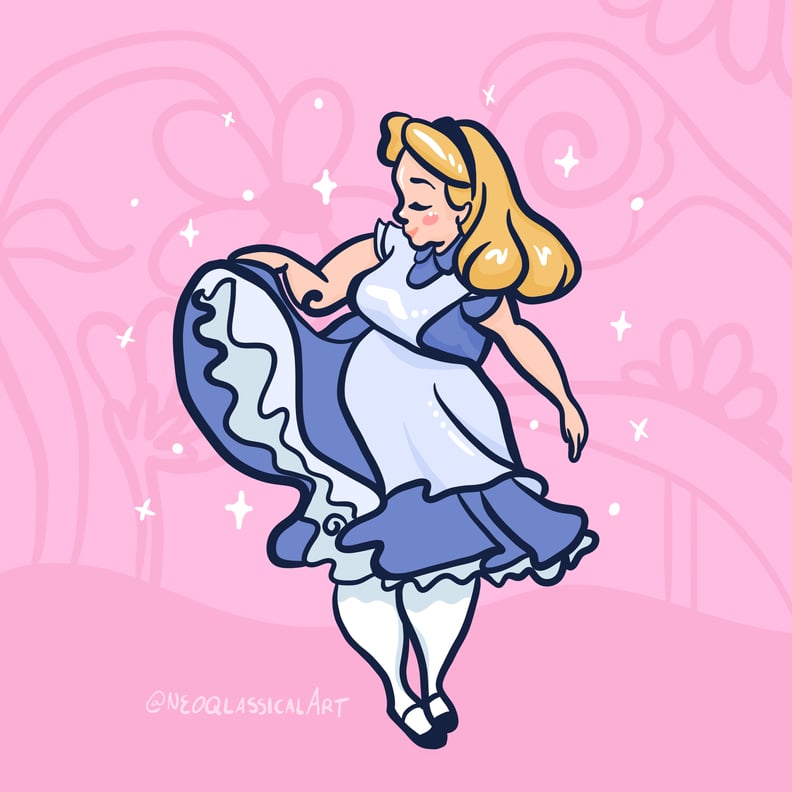 Alice From Alice in Wonderland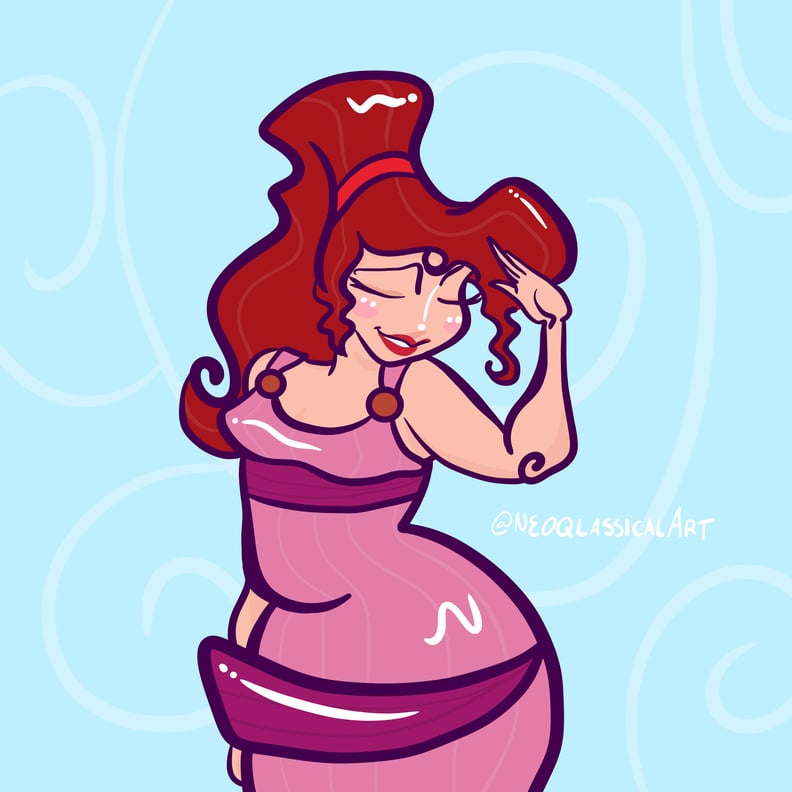 Megara From Hercules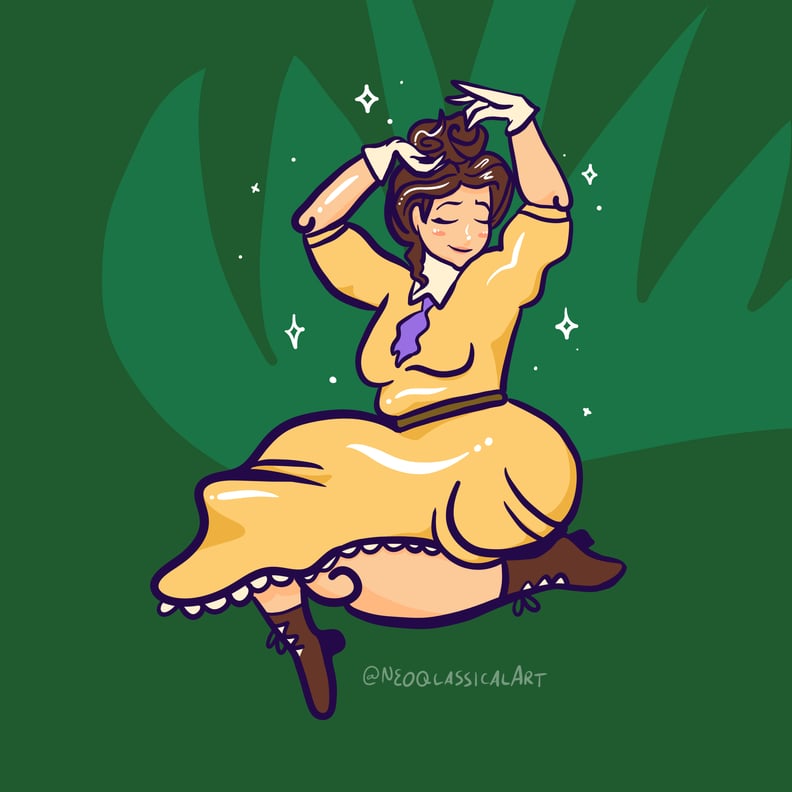 Jane From Tarzan