10 Questions Every Bride Should Ask Her Videographer Before Booking
I asked everybody I knew who got married if they booked a videographer while I was planning my wedding. It was the big "maybe we will, maybe we won't" vendor decision. When it came down to it, we didn't need a video team. It felt like an added bonus to photos — the last thing we'd throw in if there was extra budget. I've heard other brides struggle with the same dilemma.
So I sought advice from my married friends. Anyone who'd been recently wed, didn't care that they'd skipped a videographer. While the couples who were celebrating five-plus years of marriage, actually regretted it. They wished they could watch it all — see the trends of times and their more youthful relatives on screen. There are elements of the Big Day they've forgotten now that their memories are peppered with new milestones like buying a house or having kids.
This inspired me to open my wallet and make the commitment to have a video crew document my big day. And soon I was down a rabbit hole on the internet, researching what I needed to know when meeting with potential vendors. Eventually I found my dream team — NST Pictures — and asked them to help explain what you need to know when booking a wedding videographer. Hopefully, this quick guide to the questions you should ask your video team will help make your search easier!
1. What should I budget for cinematography?
I am going to be honest: I was on a serious budget for my wedding. (My mom is pretty strict.) But a budget is a relative thing, depending on what you and your family consider to be expensive. Jennifer Thompson, the US headquarters manager of NST Pictures, gave me some guidelines for how much you're going to spend.
"A good rule of thumb is to plan to budget the same amount for cinematography as you would for your photographer," she said. "You've probably chosen a photographer based on experience and creative expertise shooting weddings. And your cinematographer should be based on the same set of standards to ensure a like-minded final product."
I recommend seeing what video and photo teams in your area cost. For me in NYC, it's usually around $5,000 for each (yes, I know — steep! — but that's Manhattan). Then, interview three to five people like you would for an actual job. See how they answer the same questions (like the ones in this article!) to determine who you want to work with.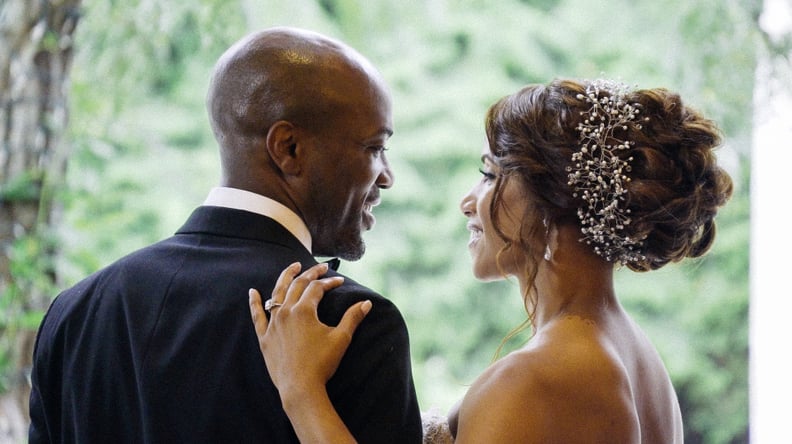 2. What is the difference between journalistic, cinematic, and traditional?
While there are many styles, Thompson explained three of the most common ones: journalistic, cinematic, and traditional.
"A journalistic approach to filming is all about documenting the wedding as it happens," she explained. "It is much more straightforward in its filming style, it has less to do with the artistic interruption and more about recording the actual real-life events — even if it means capturing moments without a steady hand, allowing the shots to be shaky or blurry to achieve a simulation of real-life action." Basically, this is The Office of video styles, in that it's the most raw.
Cinematic is exactly like what it sound — movie-esque. "Filming in a cinematic approach is about capturing the event at multiple angles, setting up movie-like shots and compiling a variety of details to evoke an emotional outcome," she said. "Steady camera angles and sweeping pans are what sets a cinematic style apart from others." This form also typically includes a mix of music and narrative, much like a trailer for a Hollywood film.
Traditional video is the most standard, yet least creative mode. And it usually involves shooting with a camcorder versus a DSLR camera. "This style involves documenting an event usually is from a stationary position with minimal movement other than zooming," she explained. "It could almost be considered surveillance footage in its process. Editors typically add in many kinds of filters and special graphics to enhance the final film."
Regardless of what style you choose, you want to be able to talk intelligently about it with your potential vendor.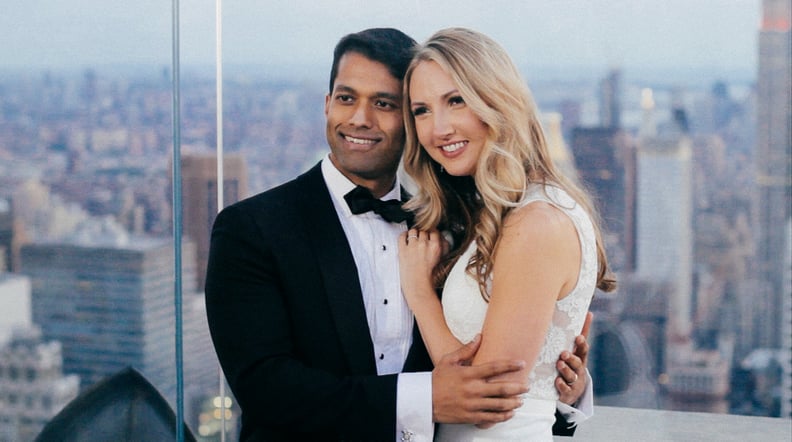 3. What should I look for in terms of video storytelling?
OK, here's some more film school 101 that you're going to want to understand. There are two types of storytelling: linear and nonlinear.
Let's start with the former, which follows the wedding day exactly how it happened in chronological order. "Although it might be considered natural to want to see things in the order as they happened, the film can feel a bit cookie-cutter losing its control of footage selection and can lack creativity," Thompson said. Still, you may want to remember everything exactly as is — from getting ready to the last dance of the night — and if so, make sure to request this style.
On the flip side, as you may have guessed, a nonlinear approach to video editing does not follow the day in exact chronological order. The pro for this is that the final film can be a bit more creative and unexpected. "It allows the editor to weave in different parts of the day to create a continued sense of anticipation and excitement throughout the film," she explained. "This method engages the audience by not following a set pattern."
Again, totally up to you which version you like better. I suggest paying attention this when watching sample films online to make an educated decision.
4. How do videographers choose the music for the films?
Here's what no one tells you about planning a wedding: you're going to have to make tons of song choices — the ceremony music, parent dance, first dance, and of course, the video soundtrack. It takes time to research all of this, and if music is important to you (it was for us!), check that your videographer offers song selections you like. There are some legal restraints you need to be aware of.
"Nowadays studios must purchase a music license from the artist they want to use," Thompson said. "By purchasing music licenses legally, this protects studios and their clients from any unnecessary copyright issues and is a method of supporting working musicians and artists that were once not properly compensated for their music." So if you don't want nondescript melody (re: elevator music), find a studio that has purchased the rights to use songs you actually know and love.
Finally, when picking an actual song, pay attention to these cues: "The music chosen should be able to help emphasize the visual story and support any natural audio like the vows, without turning the edit into a music video," she explained. To keep it from being cheesy, make sure it's not edited to match every beat of the song.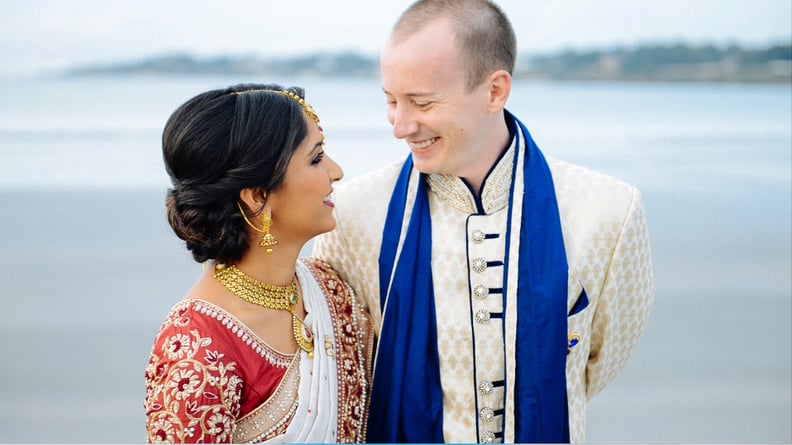 5. What kind of film will I get after the wedding?
I have friends who saved money by just getting raw footage from their videographers and no trailer or short. Others splurged on mini films that they stream on their living room TVs. Consider what you'll actually watch and enjoy after the wedding, then budget out what it will cost. But first make sure you and your video team are on the same page as to what you'll be receiving when the camera shuts off.
"The industry has a lot of ways to define similar services, so you might not always be comparing apples to apples on everything," Thompson warned. "To get a full understanding, read through the studio's FAQ; reading about their services in their words will help you see their take on things — if you're on the same page. Don't be shy to request a sample of the edits included in your desired package."
Since my fiancé and I rarely have time to watch long movies, we knew a Facebook-optimized sizzle reel was perfect for us. Thompson brought up another point to why this is great option: "If you have a smartphone, your wedding film is always close by allowing you to relive the day wherever you are!"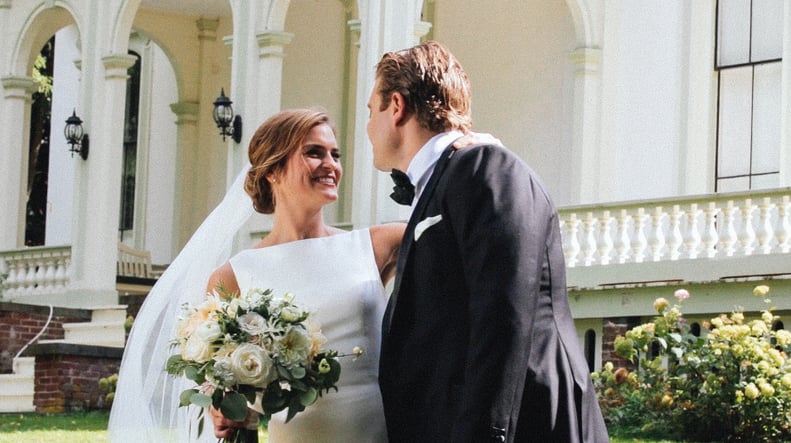 6. How will I receive the file: digital or hard copy?
As I mentioned, I wanted an easily shareable video for social. "It's becoming very clear that fewer and fewer people have a DVD or Blu-Ray player hooked up to their TVs anymore," she said. "Digital versions and USB hard drives are making it easier to store, access, share, and copy most anything — especially your wedding film." Storing your footage on a cloud means it also can't get physically lost!
However, if cloud storage makes you nervous or you have technologically challenged relatives, there are options for hard copies. Make sure your video studio offers both if you need these options.
Thompson recommends Blu-ray over DVDs. "Blu-rays are an advancement over the DVD in terms of quality," she said. "Blu-rays allow for more data storage, which translates into higher-definition and richer-quality images, whereas the DVD has only a fraction of the space which naturally lowers the quality capability of the footage. It could make the same footage appear different on these two formats. Having your wedding film on Blu-rays will give you the best of the best."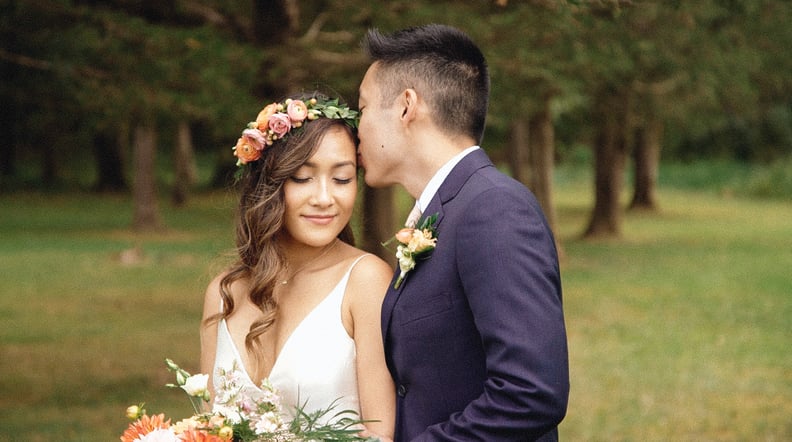 7. Is there flexibility in start and end times based on the wedding day?
One of the best tricks to saving money is to book a videographer (and even a photographer) for fewer hours. In general, the average amount of time is around eight hours. So work off of that number, and see what you can cut out. Maybe you don't have the shooters there while you're getting ready — just tell your bridesmaids to get their iPhones out! Or perhaps, you sent the teams home early since you know your guests will be sloshed and sweaty from the dancing by the end of the night.
Thompson suggests asking potential vendors for a timeline map so you get an idea of what to expect. The best advice of all is to start with the minimal amount of hours with the option to adjust later. So if you end up with extra RSVPs that are nos, you can use that part of your budget to shoot more of the wedding.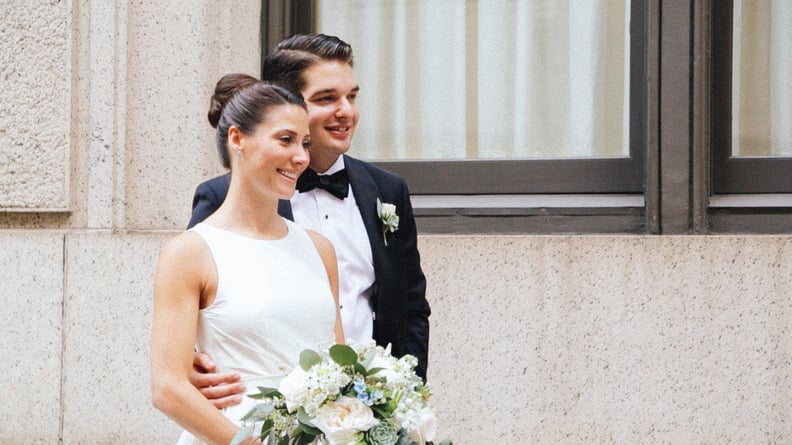 8. What is the difference between having one or two shooters?
Another awesome money-saving tip is to hire less shooters, but of course, that also means less footage. For example, your videographer can't be in two places at once, so if the camera is with you and your bridesmaids getting ready, he or she may miss a special moment happening with your partner and his or her friends. If you do this option, Thompson advises hiring the solo shooter for longer to ensure he or she has enough time to get around and get the footage.
On the flip side, she also brought up another point for why having two videographers is better than one. "The more cinematographers you have, the more dynamic and emotional your film will be," Thompson said. "A film shot with multiple cameras elevates the viewers watching experience by providing stunning angles and different perspectives of the same moment simultaneously, allowing for a more details telling of the events. The more footage the cinematographer can capture, the more selective an editor can be to select the finest shots."
9. How much will I interact with the videographer on the day of?
The best videographers are the ones you don't even realize are there. Sometimes brides, grooms, and family members can be camera-shy. If feeling like you're on a reality show is your nightmare, hire a sleuth crew.
Her advice is to make sure you send your team the location and logistics before the event so that everyone knows where they need to be and when. "Your cinema team will be relying on the logistics to anticipate your every step," she explained. "Their ability to be independent from you will result in more exciting and dynamic filming of your special moments." And it's another way to forget you're on camera.
Thompson also points out that a good videographer will stay quiet so their voice is not picked up on film. "In most cases a cinematographer wants to be as unobtrusive as possible to ensure that they are capturing moments that are authentic and natural," she said.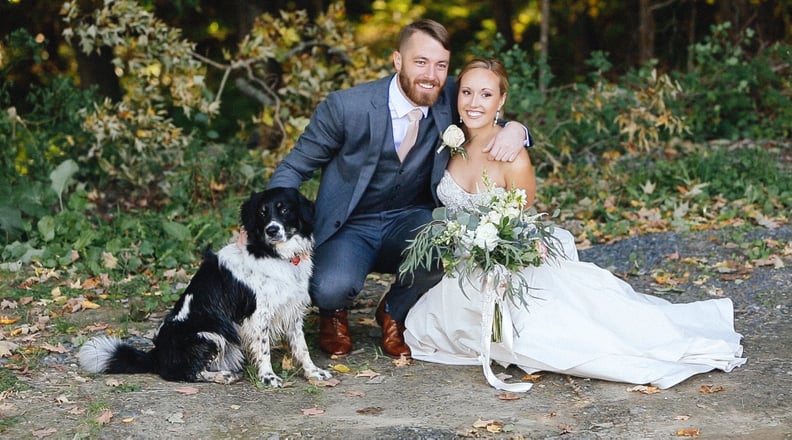 10. Does your studio have proof of insurance?
This is also very important! If a camera falls on someone's head, you do not want to be responsible — and neither does your venue. Avoid the lawsuit by ensuring the video team has their own insurance.
Thompson explained this: "Before you move forward with booking, make sure the person or studio you are working with is covered by insurance, and it's very likely that your venue will not let uninsured vendors work at their establishment without it. [Editor's note: mine won't!]"
Moreover, there could be other problems down the line. "If they are not covered and can't provide proof this could be a red flag in terms of professionalism and reliability," she noted. "Companies that don't have the minimal required insurance probably have not been in the business long enough, putting into question their experience."