45 Songs to Add to Your Sex Playlist — Including Lizzo's Unofficial "Hookup" Song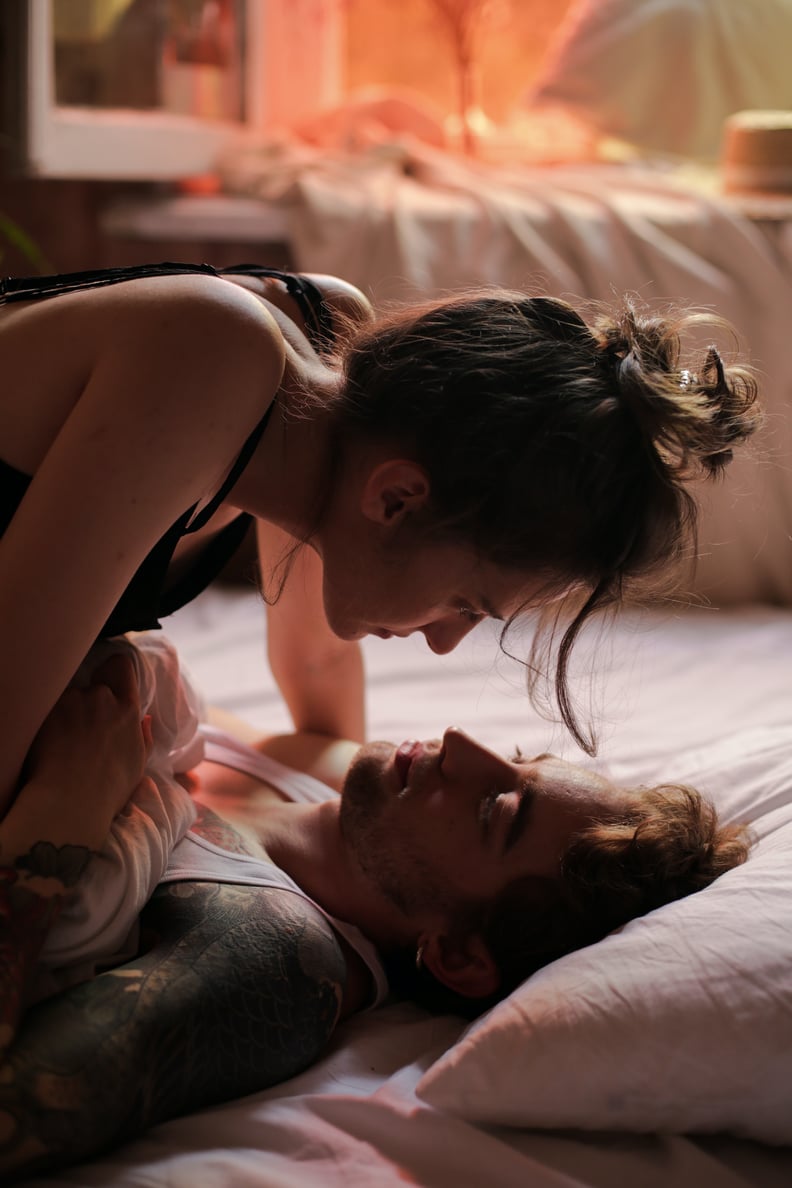 Getty Images | Arturo Holmes
Getty Images | Arturo Holmes
Few things are better than having a playlist of sexy songs cued up when you're about to get intimate. Between the rhythm and the titillating undertones of the bass, a sex playlist is what can take an average sex session to an amazing one. Whatever type of sex you're in the mood for — kinky, BDSM, vanilla, whatever — turning on some music is a great idea. In the same way that the sound of a fan at night can help people sleep better, a playlist can drown out outside noise and help you get lost in sexy sensations.
Take, for instance, "Yellow" by Coldplay. In a recent interview with Zane Low on Apple Music, Lizzo — who sampled the song in one of the tracks on her new album, "Special" — joked with Coldplay lead Chris Martin about how "Yellow" is her "hookup song." More specifically, she called it "baby-making music" — and she's not wrong. Like so many Coldplay songs, "Yellow" starts off sweet and emotional — in the interview, Lizzo described singing it to a partner with tears in her eyes — but it's also romantic and, let's face it, kind of horny.
All that to say, music has the ability to make most people feel really, really good. (Think about how you feel when your favorite song comes on when you're out dancing with your friends.) If you're listening to a song that makes you feel more confident, chances are that'll translate to the bedroom — whether you're masturbating or with a partner.
For those of you who have trouble "finding a rhythm" during sex, music can help. You can create a sex playlist that has songs and tempos close to the speed you're looking for. For something dynamic and animalistic, try some Ariana Grande or Rihanna. For slower, more passionate sex, stick to sensual ballads, such as those from The Weeknd or Marvin Gaye.
Whatever pace or vibe you're looking for, here are some A+ sex songs to consider when creating your own sex playlist (including, yes, "Yellow" by Coldplay). Want an even easier option? If you're a Spotify user, follow POPSUGAR and check out our full sex playlist. All you need to do is press play.
04
"All the Time" by Jeremih feat. Lil Wayne and Natasha Mosley
05
"Best I Ever Had" by Drake
06
"Birthday Sex" by Jeremih
10
"Call Out My Name" by The Weeknd
11
"Careless Love" by Croquet Club
14
"Earned It" by The Weeknd
15
"Fade Into You" by Mazzy Star
16
"Fire For You" by Cannons
17
"Fool's Gold" by Smith James
18
"God Is a Woman" by Ariana Grande
22
"High" by Whethan and Dua Lipa
23
"I'm on Fire" by AWOLNATION
24
"Let's Get It On" by Marvin Gaye
25
"Let's Stay Together" by Al Green
27
"Love Me Like You Do" by Ellie Goulding
28
"Make Me Feel" by Janelle Monáe
29
"Meet Me in the Middle" by Jessie Ware
30
"Neighbors Know My Name" by Trey Songz
32
"No Diggity" by Chet Faker
37
"Slow Motion" by Trey Songz
40
"Swelling" by Sarah Jaffe
41
"Thinkin Bout You" by Frank Ocean
42
"Use Me" by PVRIS feat. 070 Shake
43
"Where You Belong" by The Weeknd
44
"Wild Side" by Normani feat. Cardi B