10 Signs You Could Be in a Toxic Relationship, According to Experts
When you first meet someone and the butterflies kick in, it's easy to believe that the dynamic you share with this person will not only feel good but also be good for you. But for a myriad of reasons, a romantic relationship can quickly go from thrilling to toxic — and maybe even psychologically abusive — fast.
"You can begin to sense a toxic relationship if it's [becoming] more controlling than collaborative," explains psychotherapist Niro Feliciano, LCSW, author of "This Book Won't Make You Happy." As we know, healthy relationships tend to occur between "two people making their desires known and supporting each other in them," Feliciano says. But toxic relationships? "They usually involve one person exerting control and prioritizing their desires over their partner's."
Recently, conversation around toxic relationships has been at an all-time high with the release of troubling text messages allegedly sent from Jonah Hill to his ex-partner Sarah Brady, which Brady says she shared to "warn" other people about the signs of emotional abuse. And though Hill has not spoken out about the texts, the internet has quickly called out the alleged controlling behavior.
We spoke to Feliciano and other experts who explained the meaning of toxic relationships, the signs you could be in a toxic relationship, and advice on how to move toward a healthier dynamic — or move on completely. It bears noting that the definition of a toxic relationship can be nuanced, so if you find yourself relating to one — or even all — of the signs noted by experts, it could be worth exploring with a mental health professional or close family member.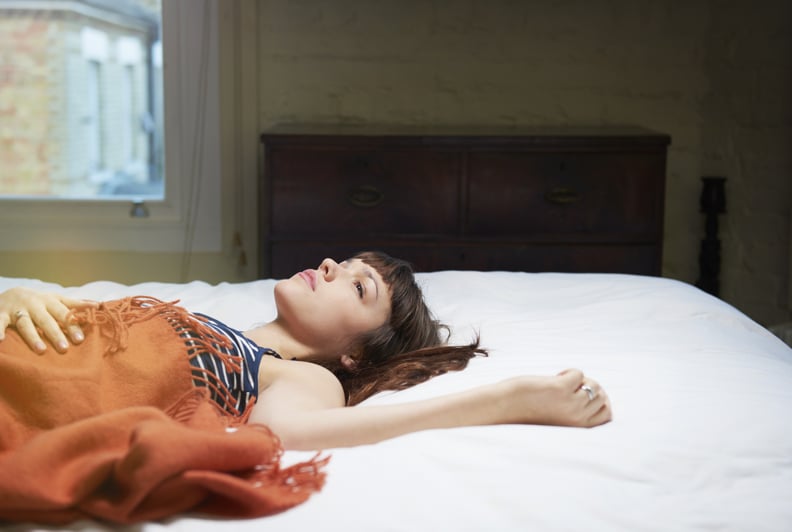 What Is a Toxic Relationship?
Every couple is bound to encounter bumps in the road, whether that's the occasional disagreement about how to spend money or frustrations around a relative's behavior. But a toxic relationship is marked by consistent, harmful patterns that cause one to feel controlled and dominated by fear, uncertainty, and insecurity, explains clinical psychologist Lisa Lawless, PhD, CEO of Holistic Wisdom.
"The key attributes often involve consistent disrespect, manipulation, and emotional, physical, or psychological abuse," she notes.
Being in a toxic relationship can make you feel like you're constantly walking on eggshells, bracing for an emotional storm from your partner at any moment, Lawless says. The dynamic can also spur "feelings of shame, guilt, disrespect, betrayal, and emotional exhaustion."
She adds that toxic relationships can "cause someone to feel as though they are not worthy of kindness, respect, and love. There is often a sense of losing their personal boundaries, and it is challenging to distinguish where they end and their partner begins."
It's no surprise that contending with a toxic relationship over time can take a toll on your mental health in a major way. As a result of being in one, you may experience anxiety, depression, or low self-esteem, notes Stephanie Macadaan, LMFT, a therapist in the San Francisco Bay Area.
To get a sense of whether a relationship is truly toxic, it can help to look out for the toxic relationship signs listed ahead. But while these are general suggestions of toxic relationship signs, it's best to talk to an expert to determine if your relationship fits the definition.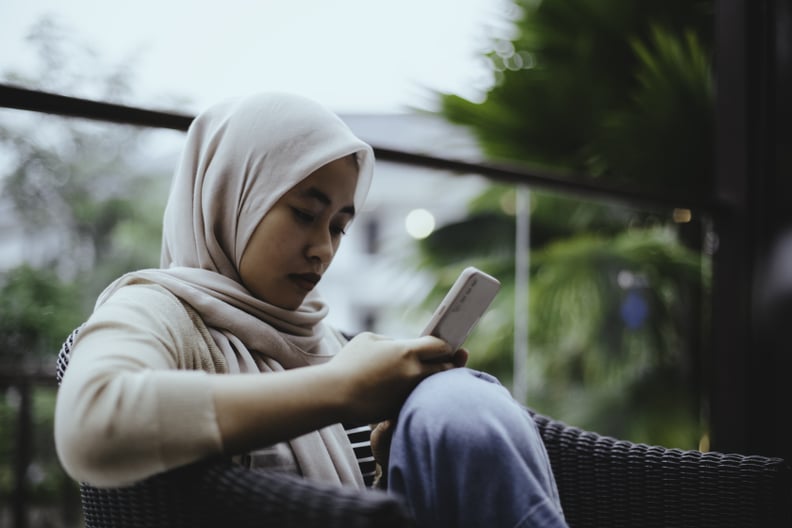 Toxic Relationship Sign: Your Partner Tries to Control You
"When a person tries to control many of the details in your life, such as where you go and even what you may say, it's toxic," Lawless says. "This typically comes from someone extraordinarily insecure but who often appears as dominating. They will often assert that their perspective is the only correct way to see things and insist that you fall in line with what makes them most comfortable. This is often displayed through intimidation and manipulation."
It also bears noting that boundaries are not to be used as a weapon of control, and they need to come from a place of love and compassion, Feliciano says. "A boundary isn't [a directive like] 'Don't post pictures,'" she says, adding that any conversation has to cover what both people want.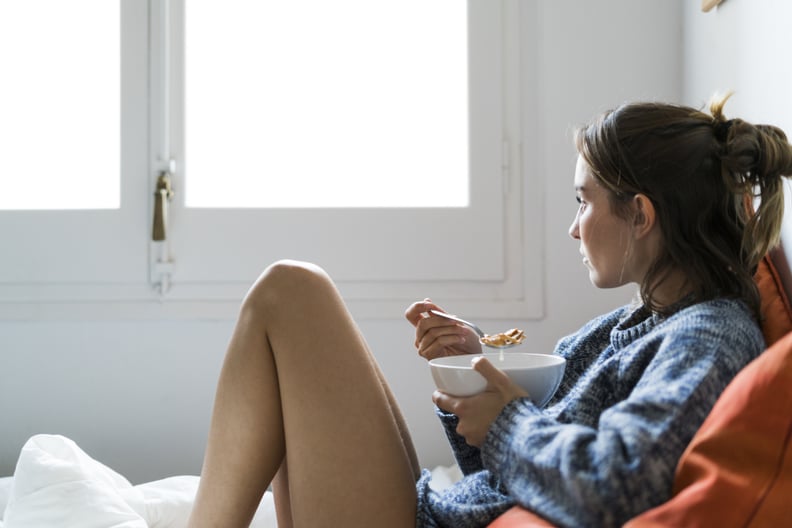 Toxic Relationship Sign: You Don't Have a Social Life Outside of Your Partner
One example of controlling behavior that's quite common in toxic relationships: your partner may try to control how you're engaging with other people, notes Lauren Cook, PsyD, MMFT, a San Diego-based psychologist and author of the forthcoming book "Generation Anxiety." In other words, "your world becomes smaller and smaller," she explains.
"When your partner makes comments on who they want you to hang out with, from the outside looking in, it might look like your partner is attempting to 'look out' for you," says Jaime Mahler, LMHC, a New York-based psychotherapist, mental health educator, and author of the forthcoming book "Toxic Relationship Recovery: Your Guide to Identifying Toxic Partners, Leaving Unhealthy Dynamics, and Healing Emotional Wounds After a Breakup." "Yet the issue is, you are a full-grown adult able to make the judgment call on who is healthy enough to be in your life and who is not. Your partner does not get to make those judgment calls for you."
Plus, they're likely trying to isolate you from people who would otherwise spotlight their bad behavior.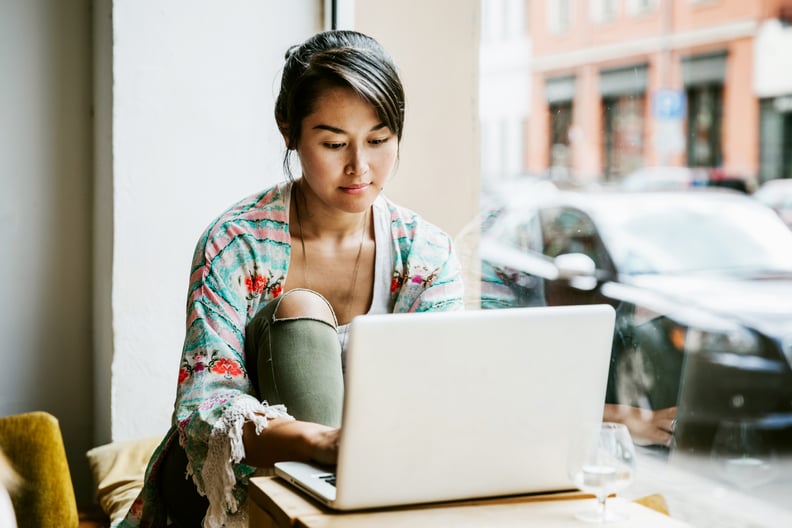 Toxic Relationship Sign: You Feel Like You're Under a Microscope
There's a difference between a partner offering constructive criticism — such as attempting to show you a more effective way to load the dishwasher or suggesting you sit down and come up with a new budget together — and one who is constantly putting you down and criticizing you.
"Degradation often creates a hierarchy in the relationship in which the one being degraded tries to please the other and desperately seeks approval," Macadaan says. "The toxic partner is using degradation as a tool to control and feel powerful, usually due to their own lack of self-esteem."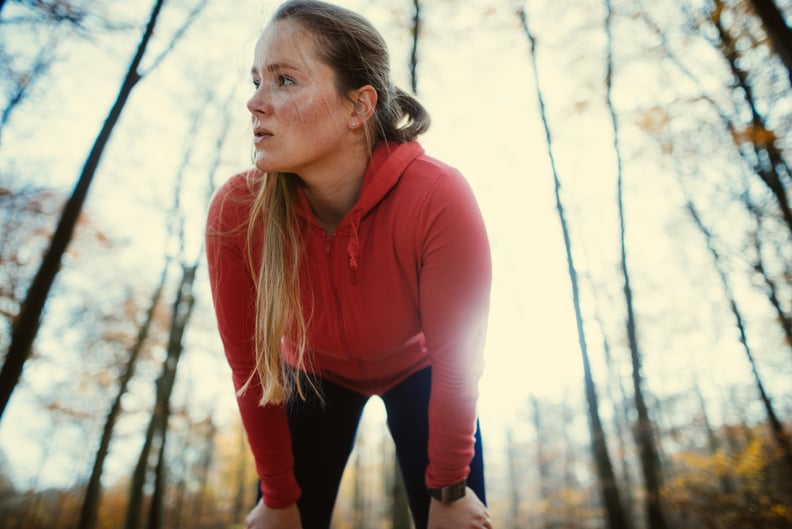 Toxic Relationship Sign: Your Partner Persistently Plays the Blame Game
In a toxic relationship, a partner may seek sympathy and assistance while failing to assert their own sense of responsibility, therefore making themselves out to be a perpetual victim, Lawless says. In turn, they blame and manipulate others.
Mahler agrees, adding that toxic partners will not show signs of accountability. For instance, they might have zero empathy for a previous partner and villainize their exes. "They might even act odd when discussing their exes and may not be willing to share their exes' names with you, which is an attempt to hide their past behavior and keep you in the dark," she notes.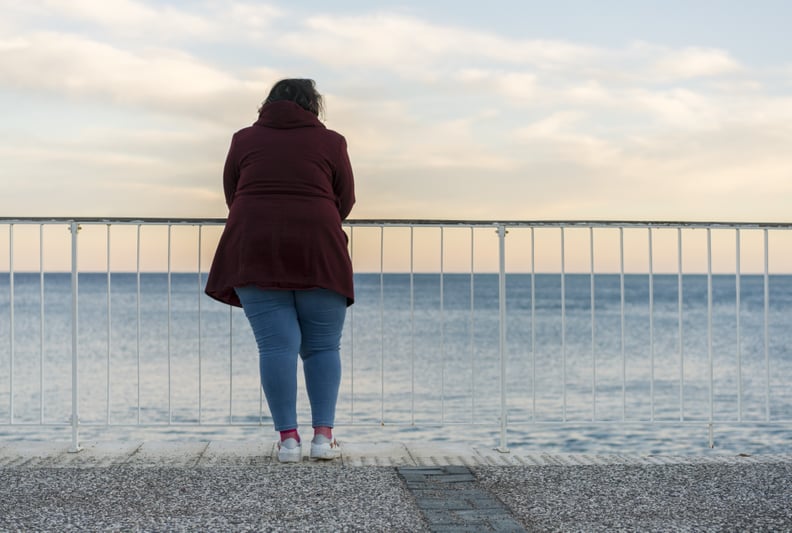 Toxic Relationship Sign: You Give More Than You Receive
A healthy relationship is characterized by a healthy balance of give and take. But in a toxic dynamic, your partner might act as though they're entitled to your time, resources, and emotional energy without offering anything in return, Lawless explains. "The taker will always look for ways that you can continually provide for them," she notes.
In short, they act like an "emotional vampire," Lawless says. "They can feel like a black hole of neediness, sucking you dry of energy and leaving you feeling like no matter what you do for them, it is never enough," she says.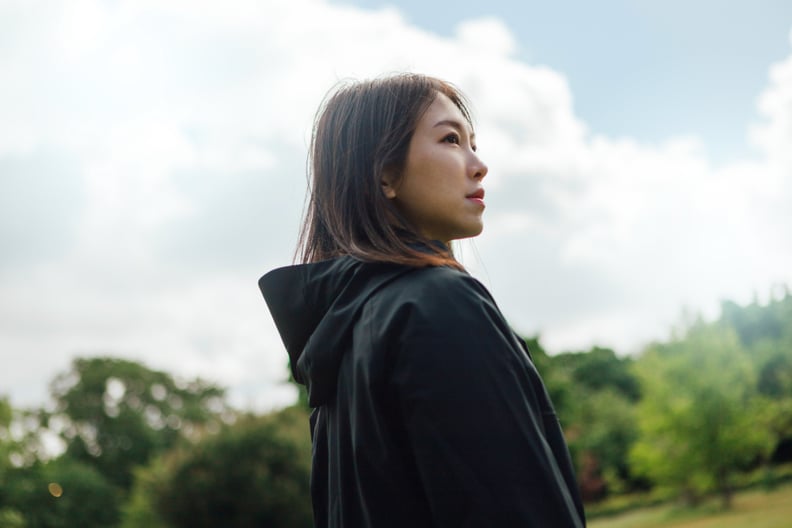 Toxic Relationship Sign: Your Partner Uses the Silent Treatment Repeatedly
A toxic partner uses the silent treatment when they're upset and cuts you off as a form of punishment, Macadaan says. "This creates feelings of rejection, uncertainty, and fear," she explains. "In a toxic dynamic, feeling cut off by a romantic partner often causes desperation to get their partner to reengage, self-blame, and feelings of powerlessness."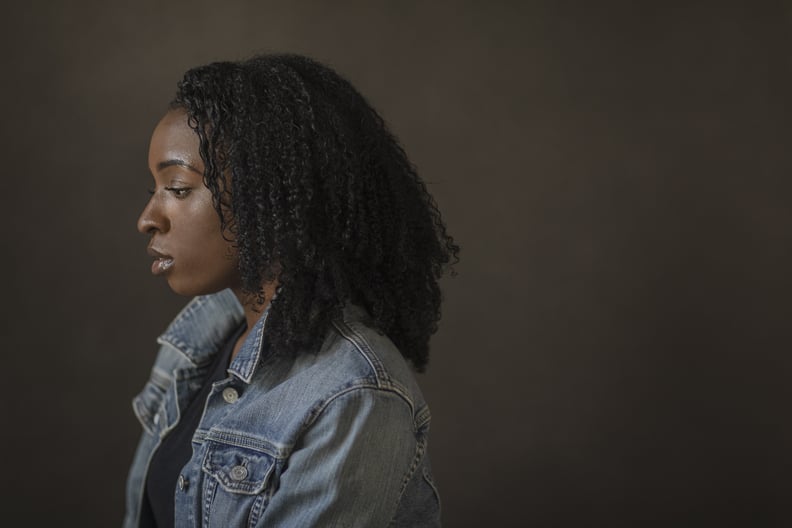 Toxic Relationship Sign: You Feel Constantly Anxious
If you find it hard thinking about things outside of your relationship — and not in a good way — this could be a sign you're in a toxic relationship. "Your relationship may be toxic if you are noticing that almost all of your brainpower is spent thinking about the relationship," Cook says. For instance, you may be checking your phone excessively or wondering, "What does it mean that they said this?" or "What are they going to do next?"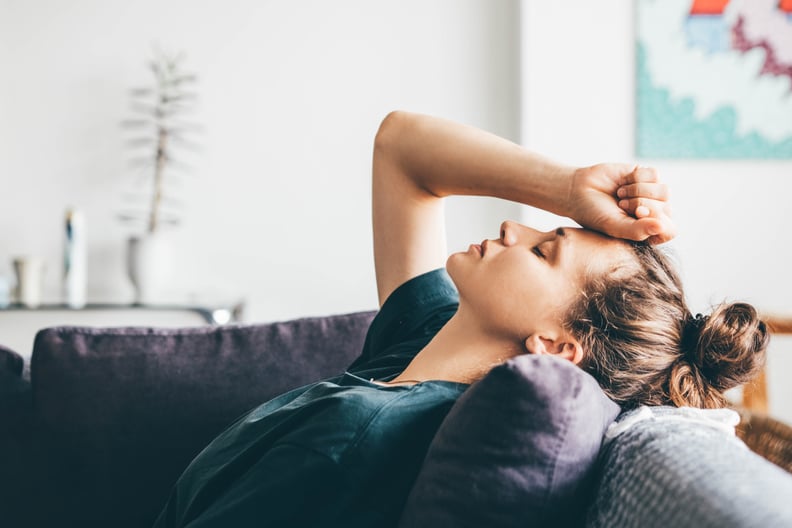 Toxic Relationship Sign: Your Partner Gaslights You
Although you may hear the word "gaslighting" thrown around often, it's not always clear what it means. As reported in a previous POPSUGAR article, "gaslighting happens when a person makes an effort to manipulate and control a situation or relationship" by making someone question their reality and what they know to be true.
For example, a toxic partner will turn something that seems like common sense or knowledge into a baffling fight, Mahler explains. Let's say you ask your partner why they got home at 7 p.m. when they are usually back by 5 p.m. Despite the fact that you have a text message timestamped 6:45 p.m. in which they said, "Be there in a few minutes," they'll say, "No, I got home at 5." And when you call them on it, they'll reply, "Believe what you want to believe."
"Constant confusion is a red flag," Mahler says. "Your partner is attempting to rewrite the narrative. The more they do this, the more you will doubt your reality and you'll start to think you must have 'looked at the time wrong.'"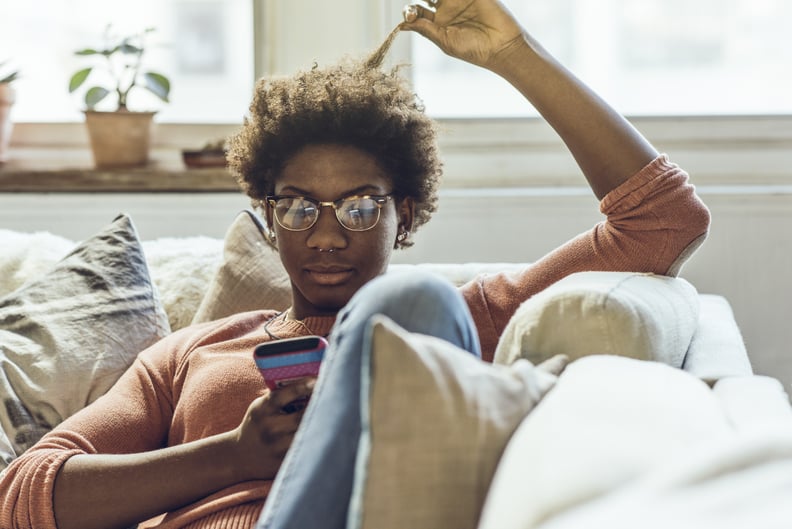 Toxic Relationship Sign: Your Partner Harbors Resentment
Applauding and supporting one another's achievements is a sign of a healthy relationship. But when your relationship is toxic, your partner can't bear to see you succeed, Lawless notes. "They may belittle your achievements or even sabotage your success," she says. "The 'resenter' will look for ways to minimize one's achievements, even minor ones. This stems from a deep insecurity, but they will come across as though they are superior in everything."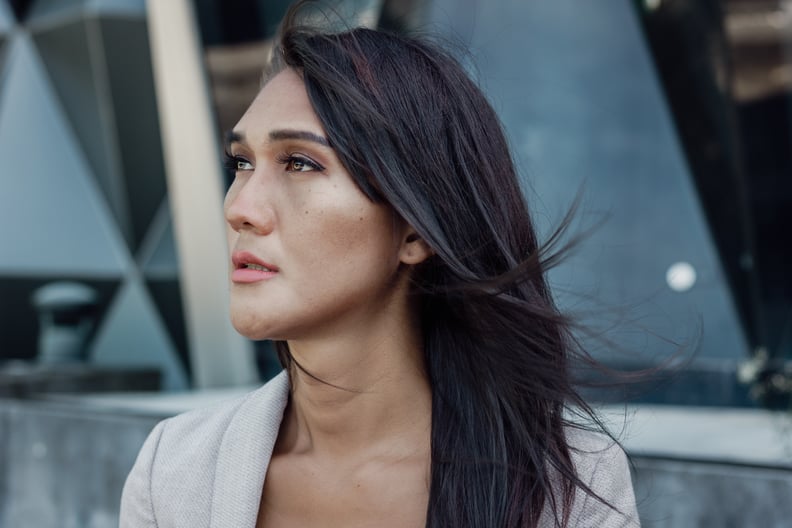 Toxic Relationship Sign: It's Hard to Communicate With Your Partner
Communication may just be the most important thing in a relationship. "For a relationship to be healthy, it is essential to communicate with one another," Lawless says. But things turn toxic when one partner refuses to communicate with the other. "They may become angry when you try to talk to them and encourage them to speak. There is a tendency to belittle the need for talking about things as well as being emotionally vulnerable. This creates a breeding ground for misunderstandings, resentment, and emotional damage."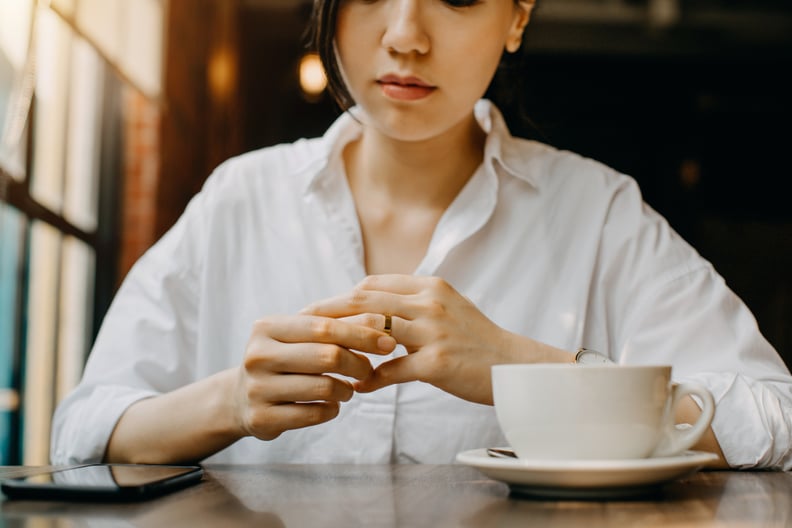 What to Do If You Think You're in a Toxic Relationship
If you think you might be in a toxic relationship, the best place to start is noting the signs and seeking support from trusted friends, family, and perhaps a therapist, Lawless says.
"Challenging a toxic partner is exceptionally difficult and will require self-reflection, feedback, and support," she says. "Once you have the support you need, set boundaries and honor them by standing up for yourself in a respectful yet firm manner. If your partner does not acknowledge or exhibit a need to change, be clear about the consequences you intend to enforce should they refuse to honor your boundaries. This may involve seeking couple's counseling or leaving the relationship."
If you're in an abusive situation and your safety is threatened, Lawless encourages discreetly reaching out to local resources, such as a domestic-violence shelter, to prepare yourself and be able to access them should you need them.
The bottom line: "Recognizing these dynamics is the first step toward healing from them," Lawless says. "Remember that you are deserving of respect, love, and healthy relationships. You are enough."
If you feel you may be in an emotionally abusive relationship, please use the National Domestic Violence Hotline or call 1-800-799-SAFE.