This Destination City Hall Wedding Is the Definition of Sweet and Simple
A destination wedding doesn't have to require a passport to be special and memorable. David and Michael flew from Atlanta to San Francisco for a sweet and simple city hall ceremony, and it couldn't have been more perfect for the two.
After dating for about four years, the couple got engaged in 2015 on a trip to Las Vegas. They saw Céline Dion and Britney Spears in concert two nights, back to back, and the fun didn't stop there. David surprised Michael the second afternoon with a helicopter tour from Vegas to the Grand Canyon. They landed by the Colorado River, where they enjoyed a Champagne lunch with the pilot and two other couples. When they reached the belly of the canyon, David proposed and Michael of course said yes.
For their wedding, they each invited their lifetime best friends to join the trip and witness their union. "We wanted something that was simple yet felt special and City Hall is all that," said David. Their intimate ceremony included just the four of them, which was followed by a picnic-style Champagne and cake reception at the Palace of Fine Arts. They topped the night off with an indulgent steak dinner by the Bay Bridge. "It could not have gone better," he said.
See their photos!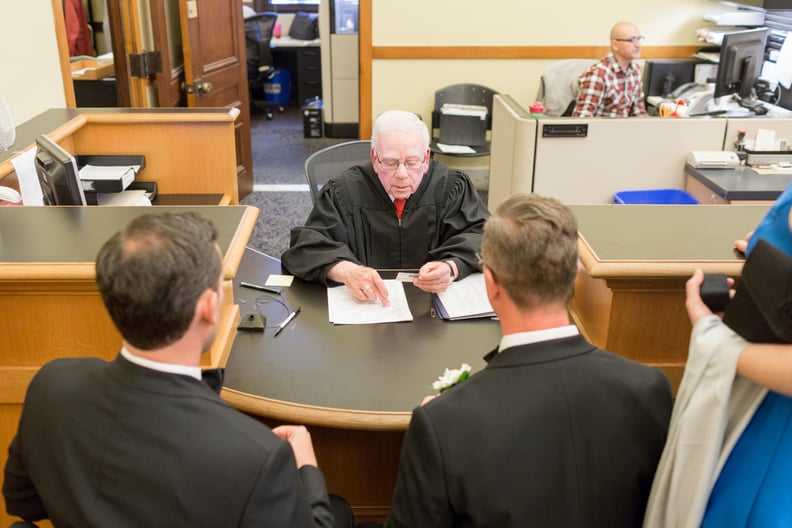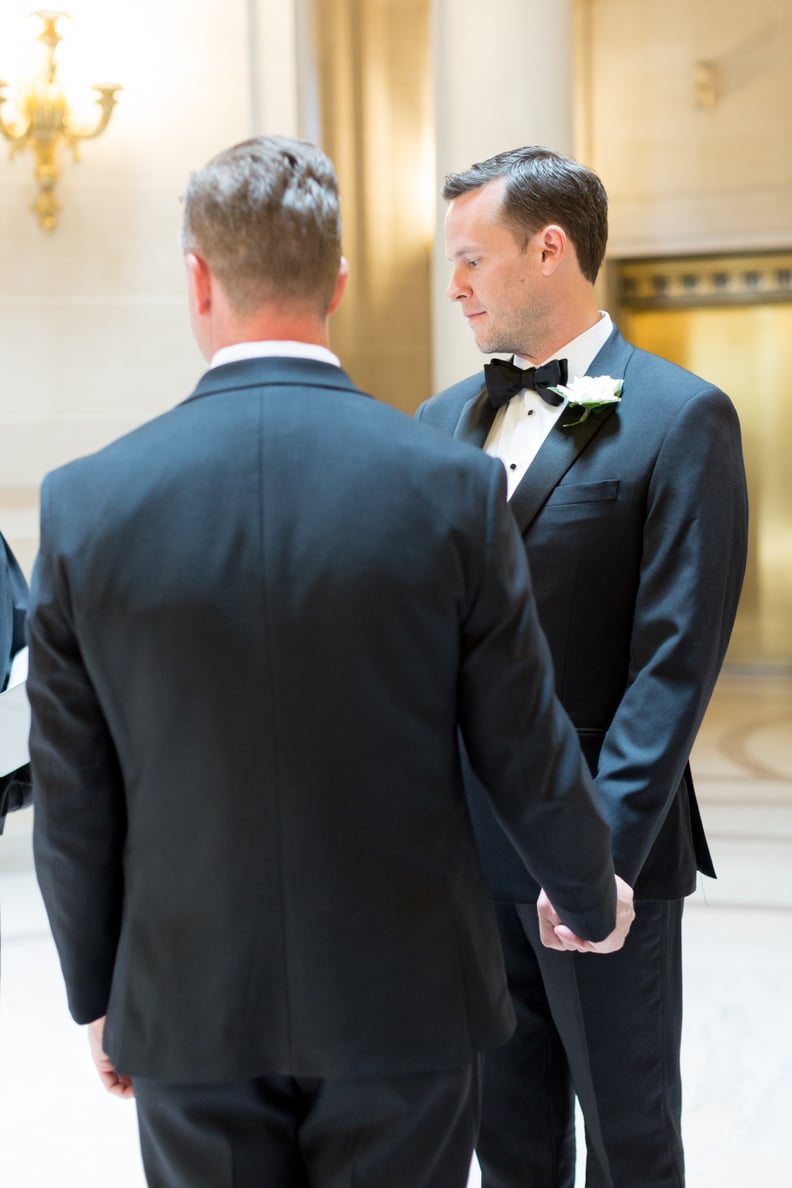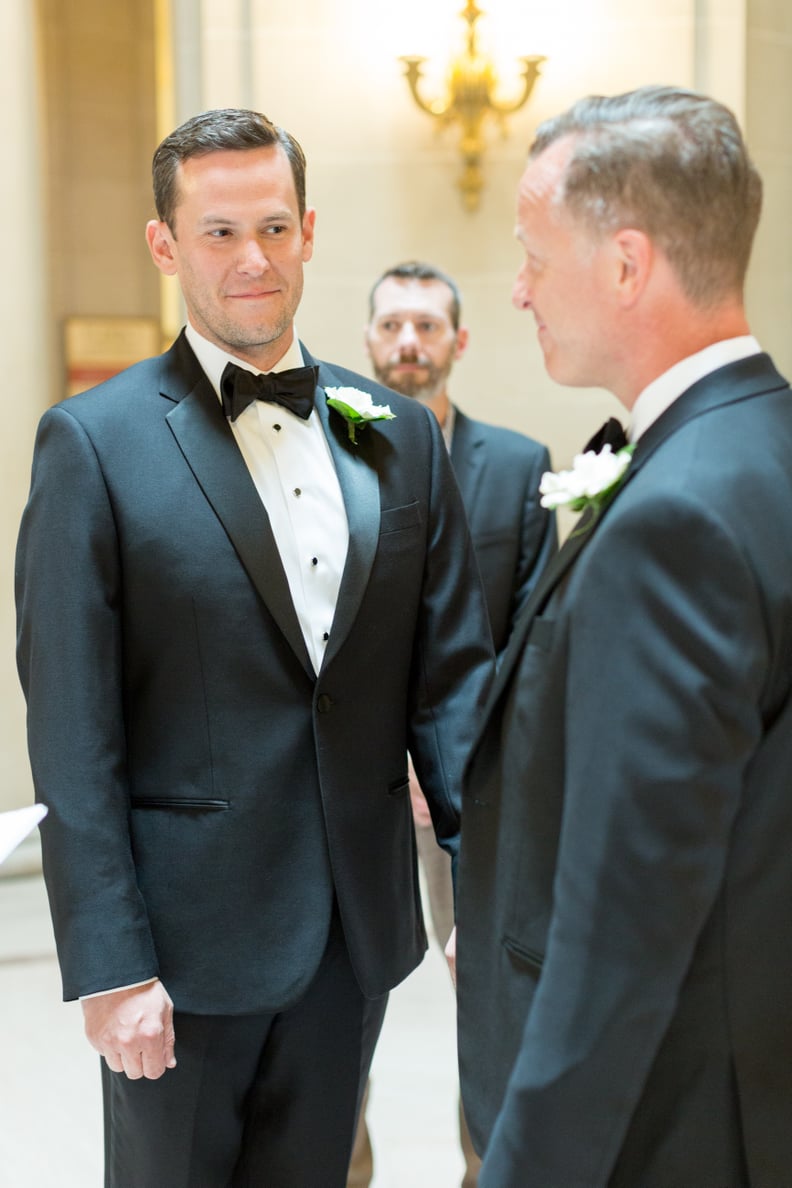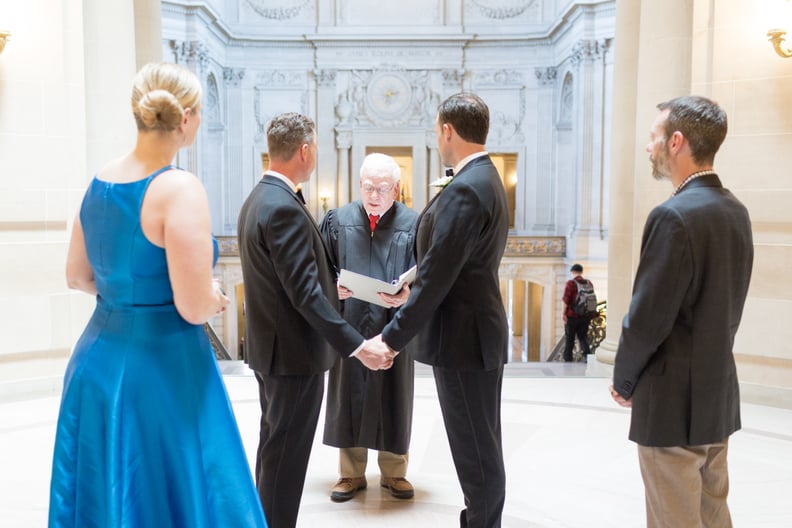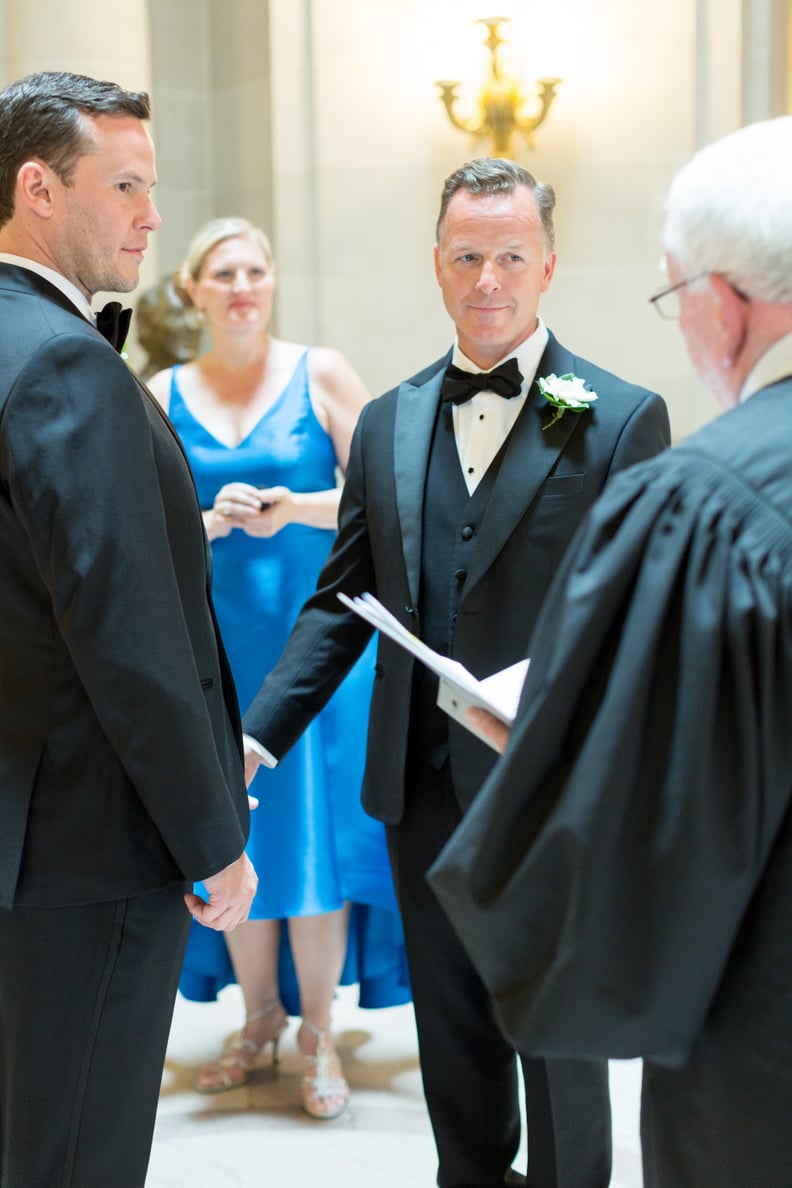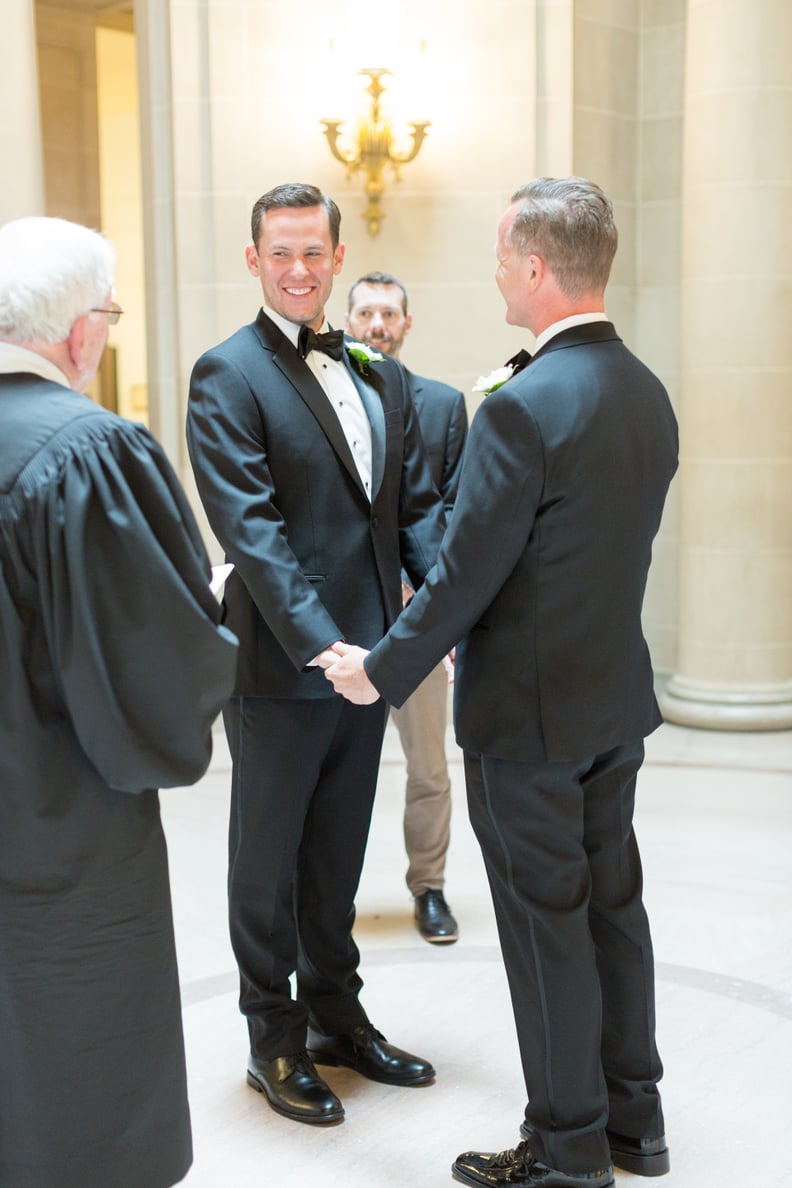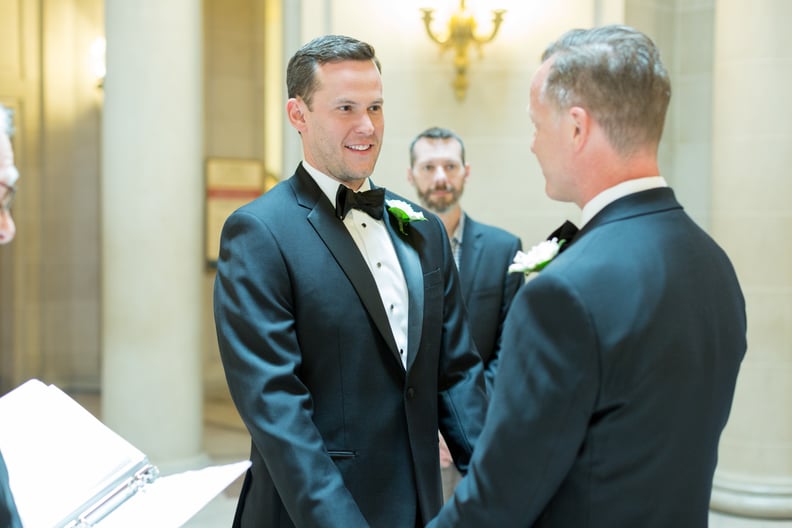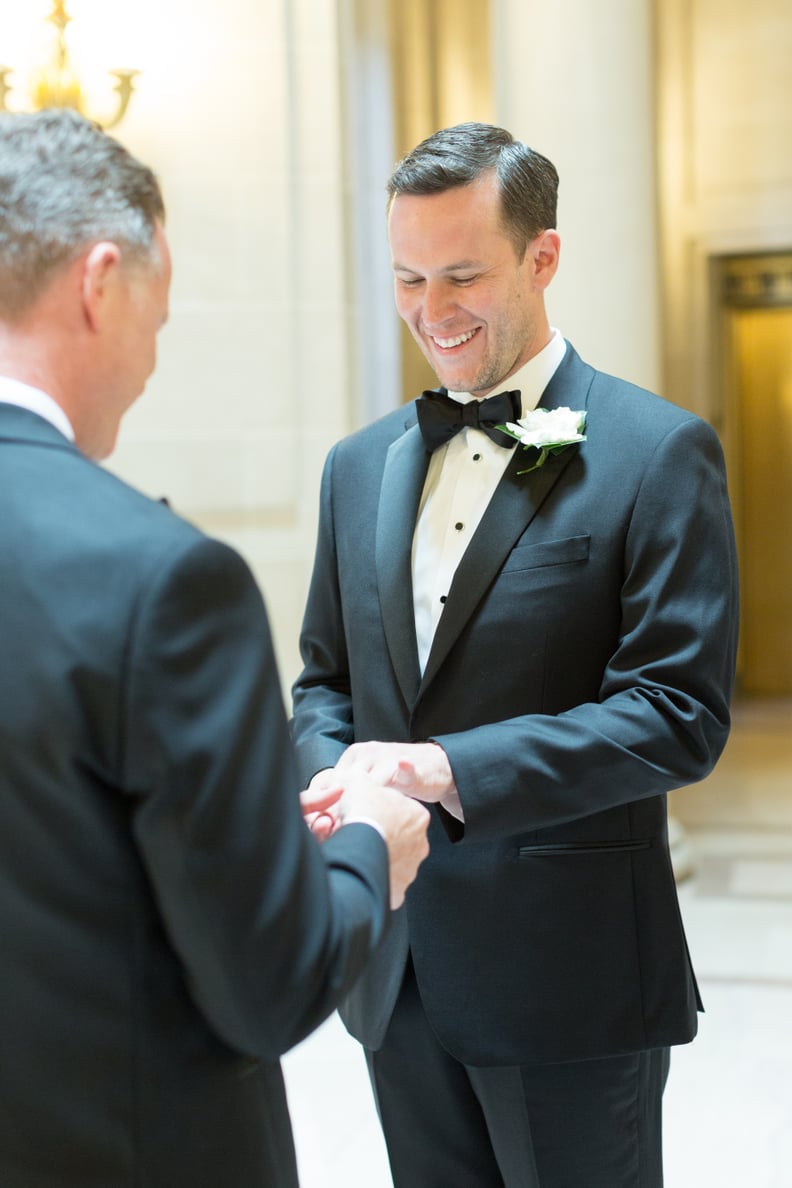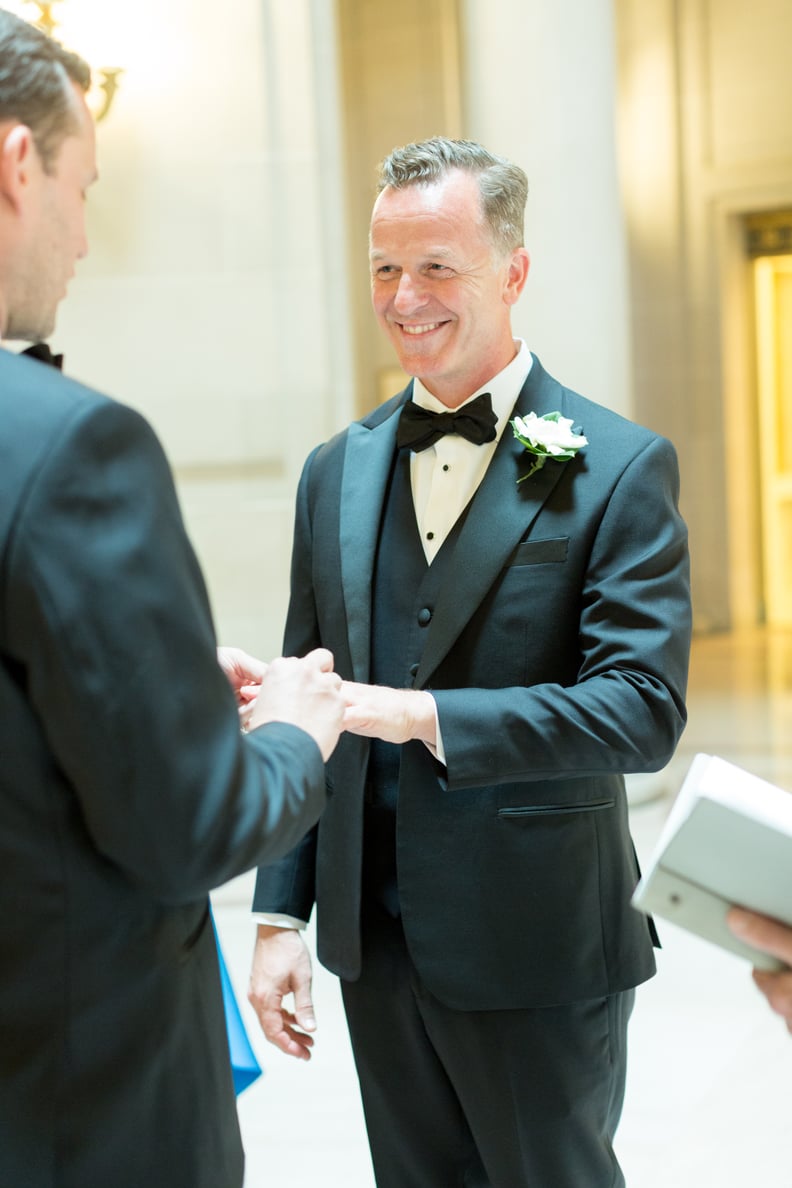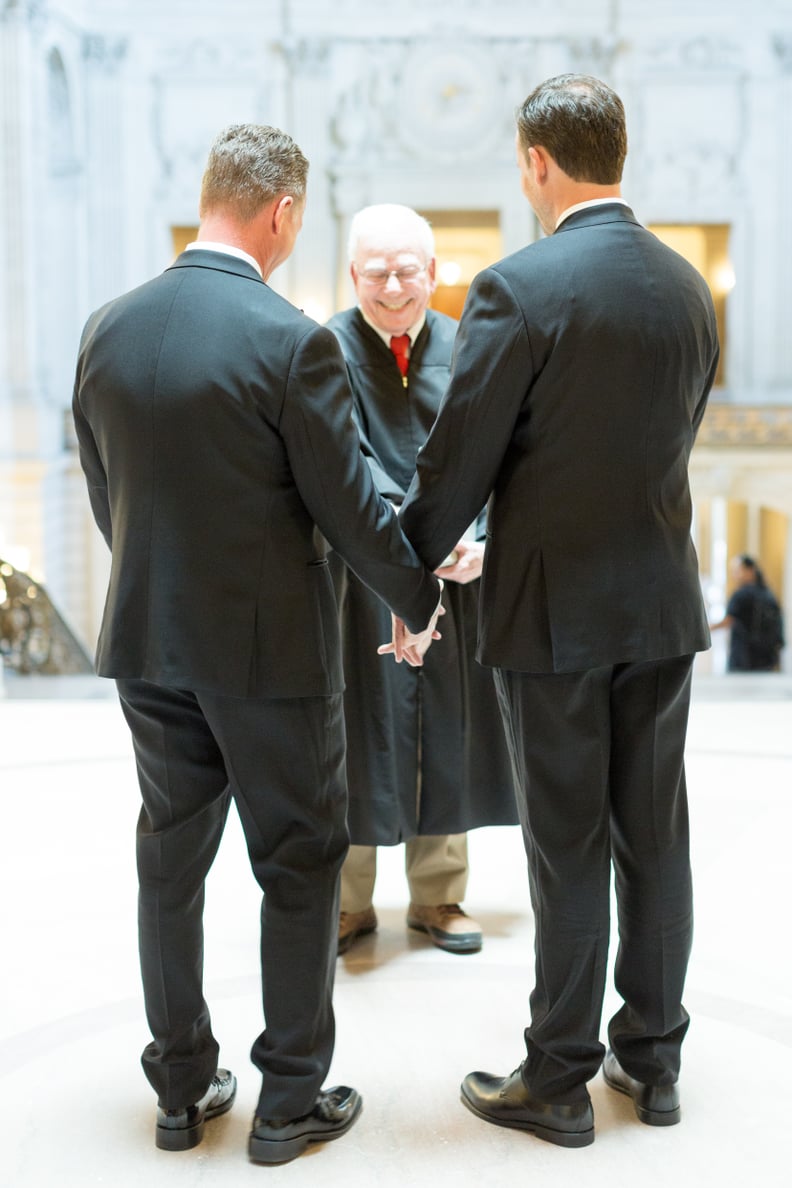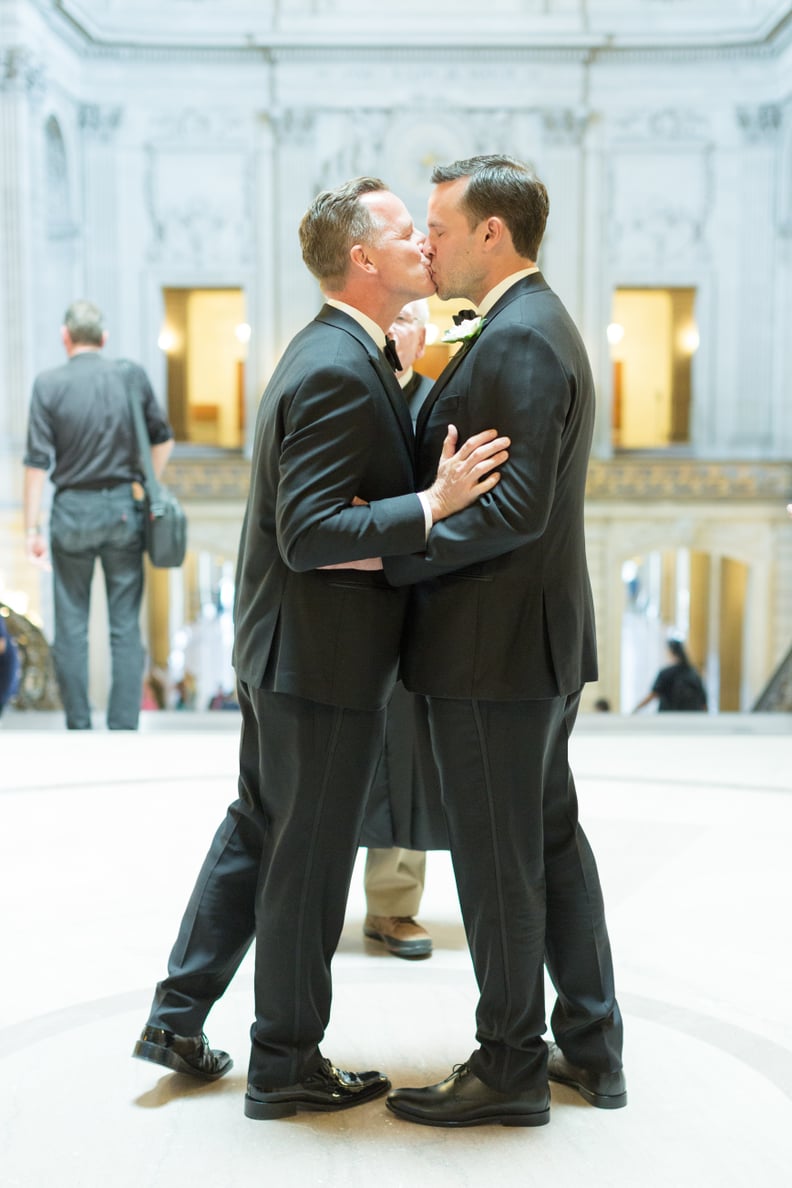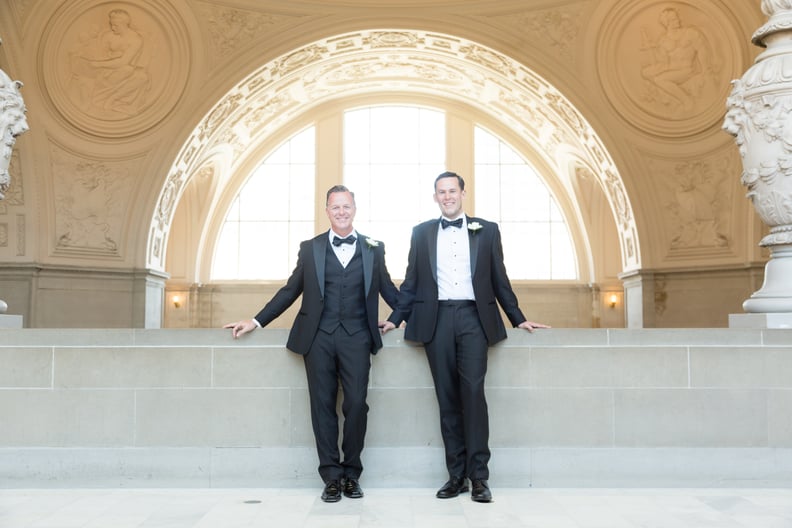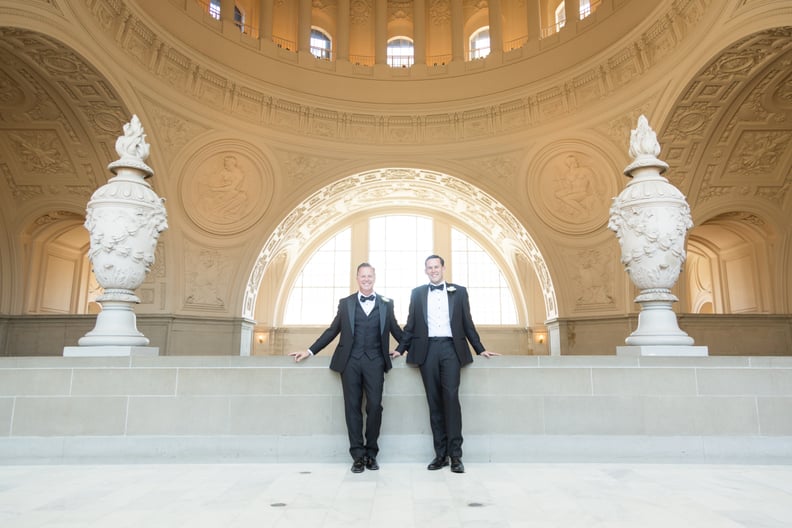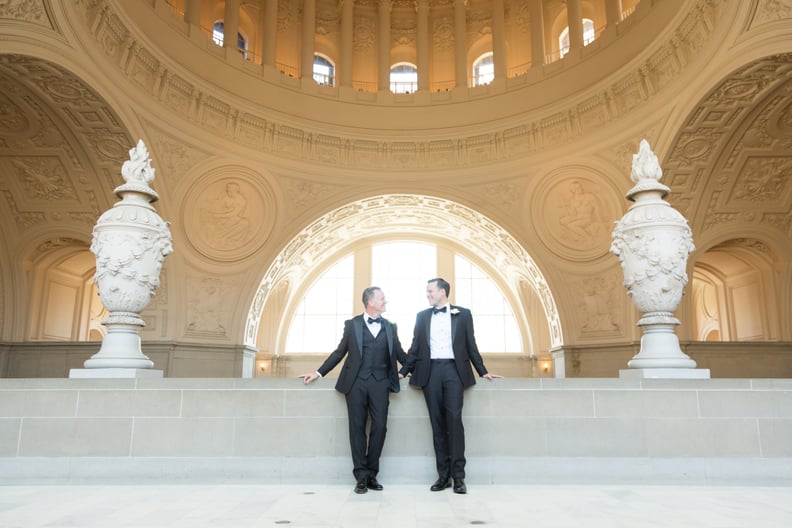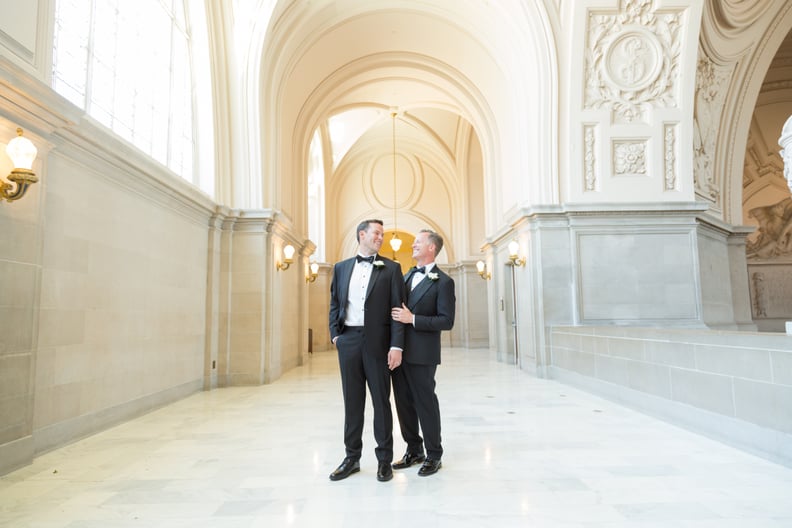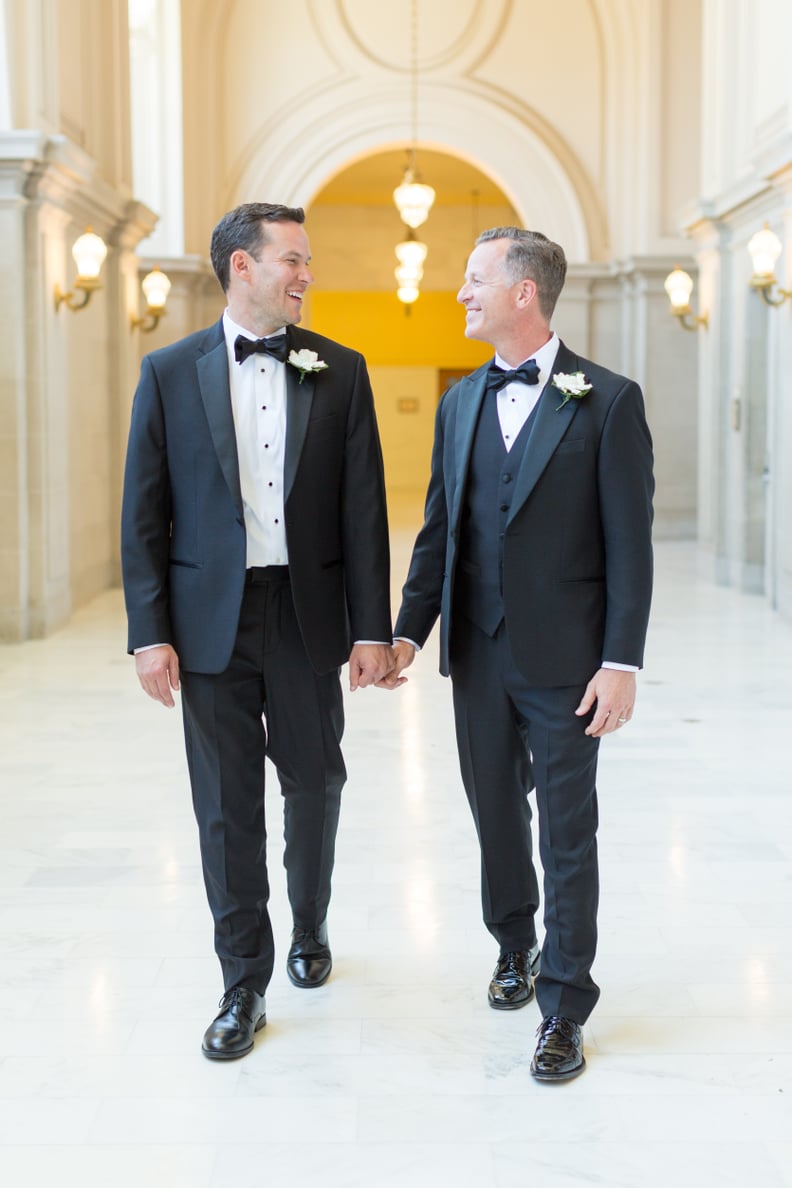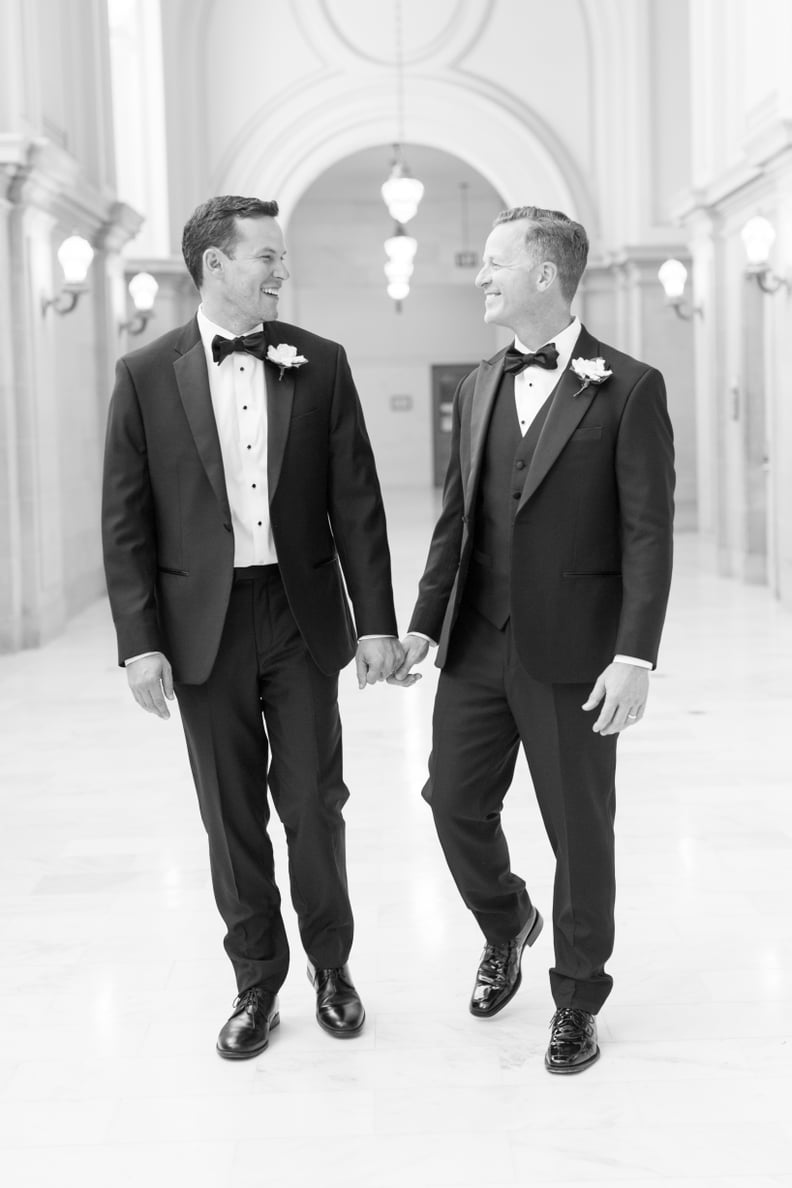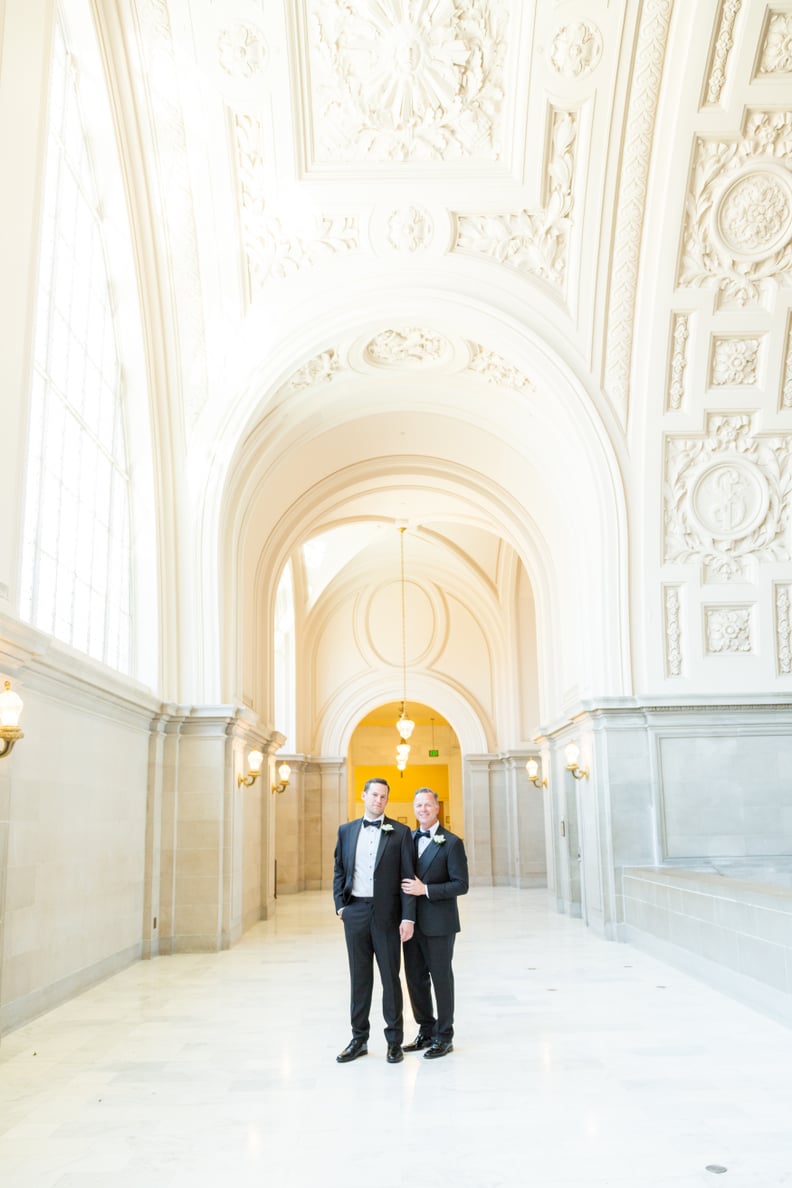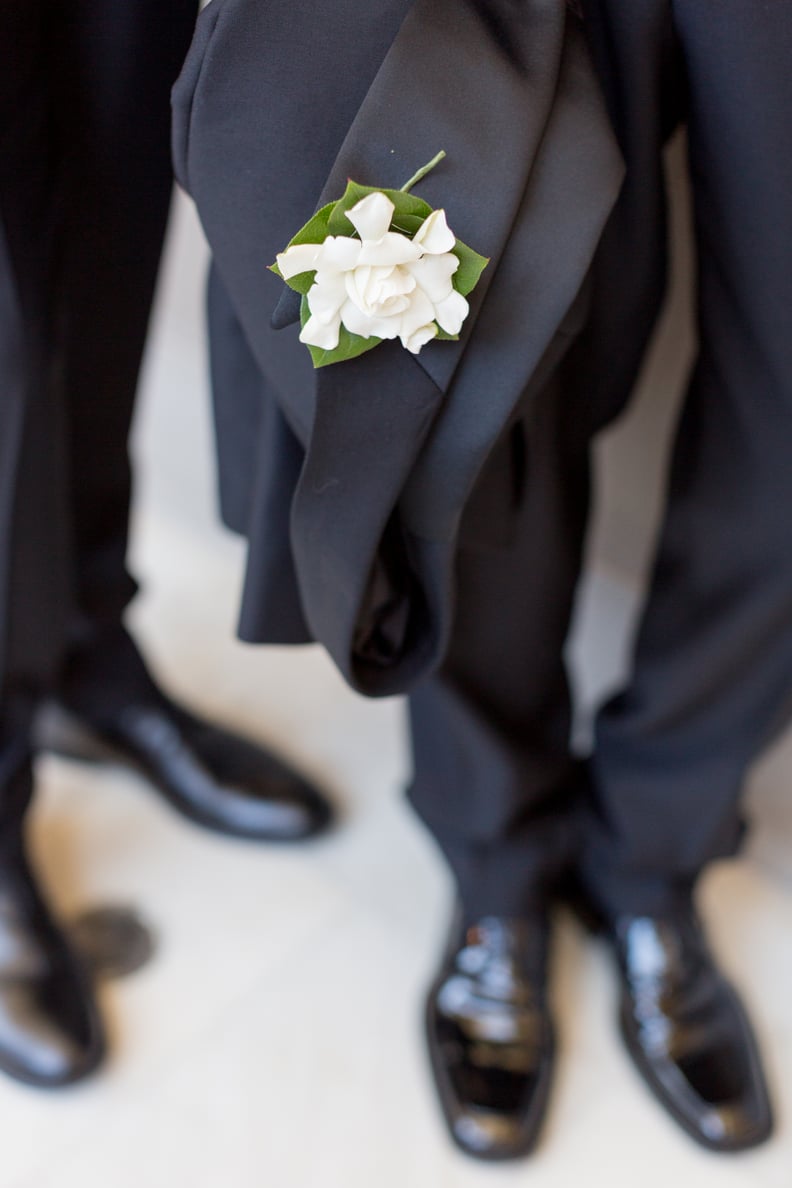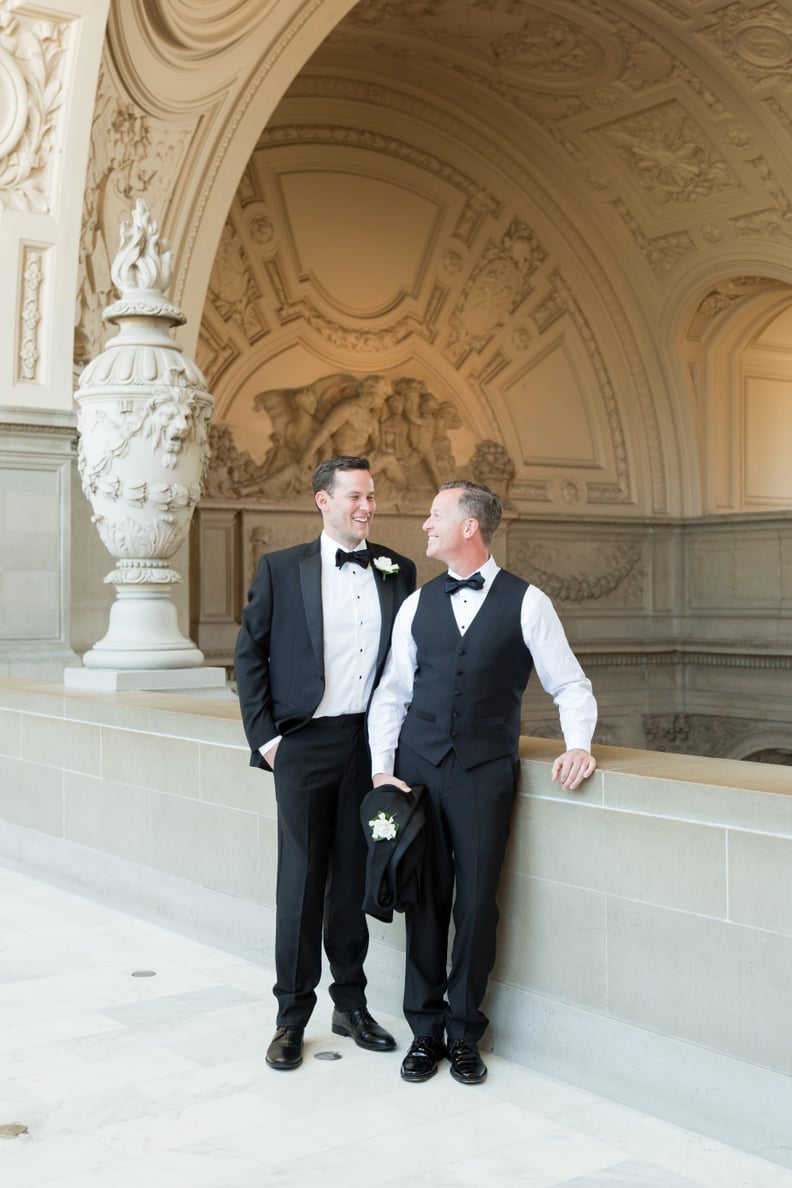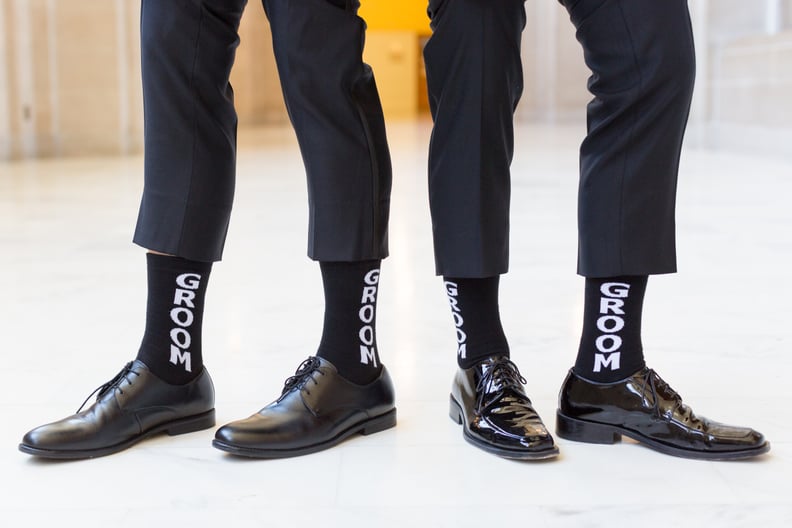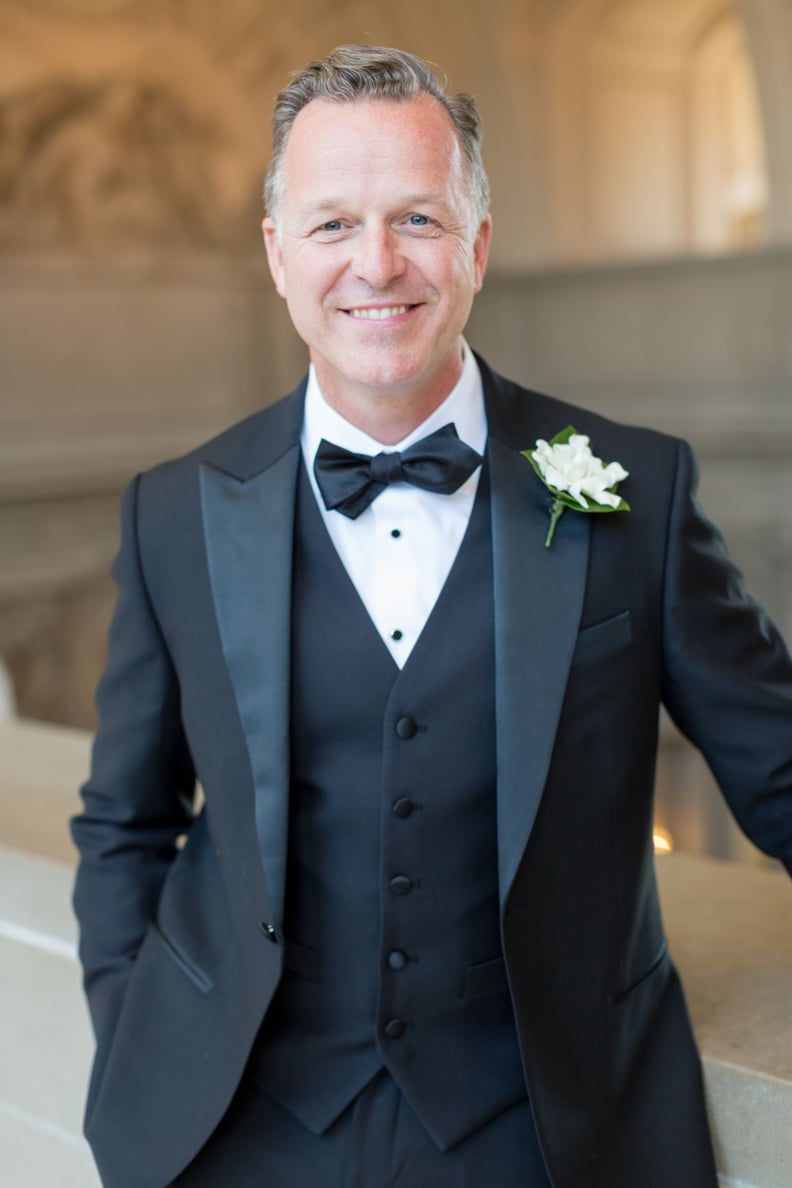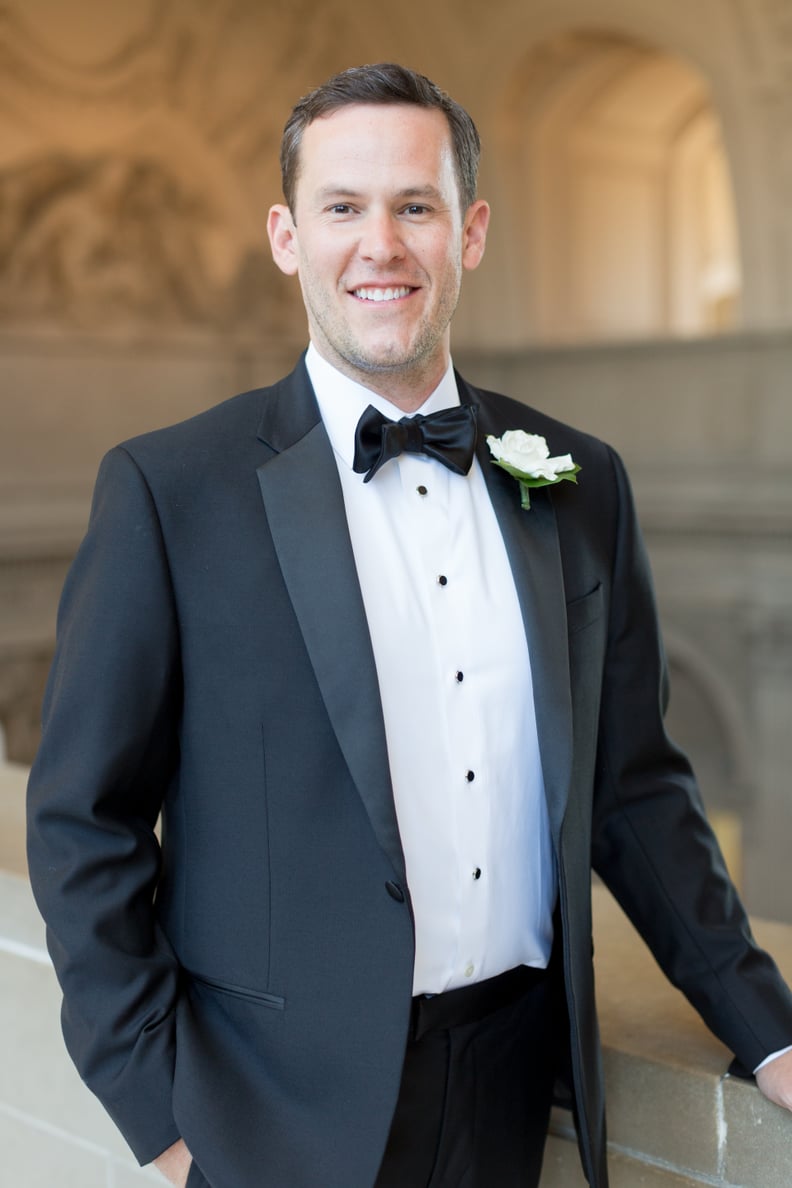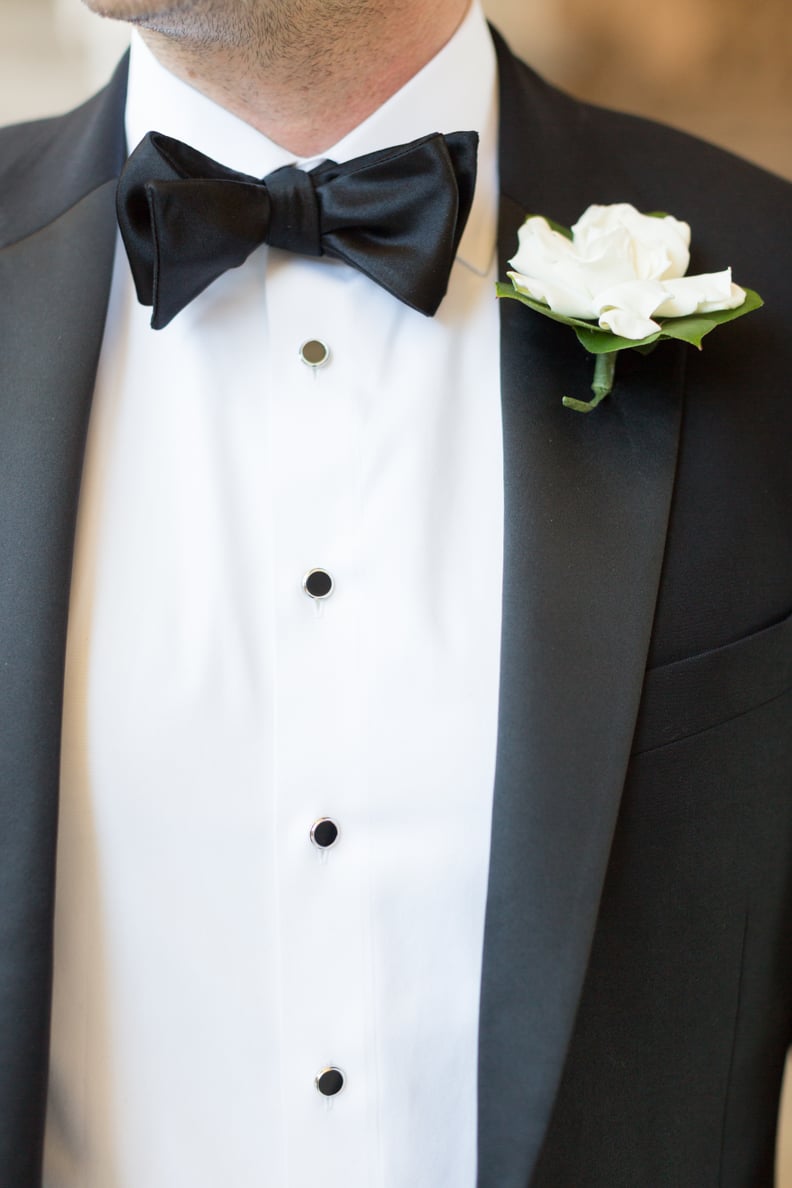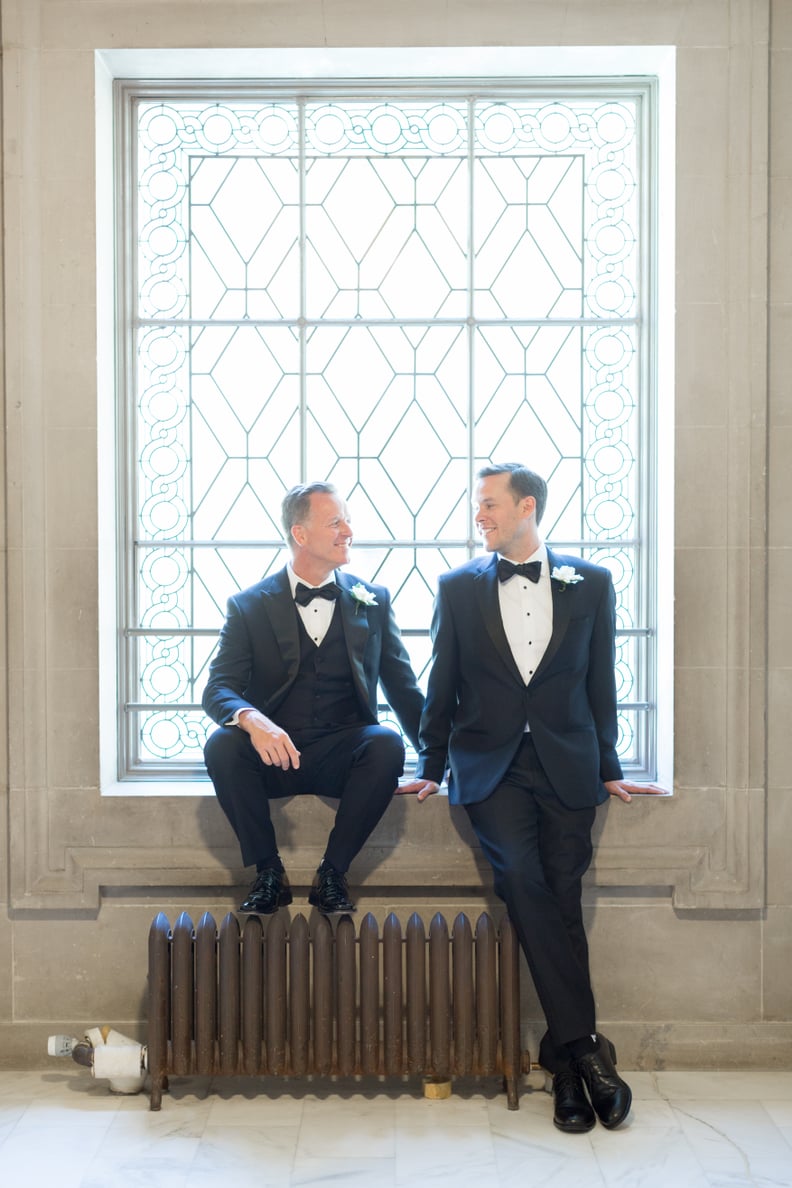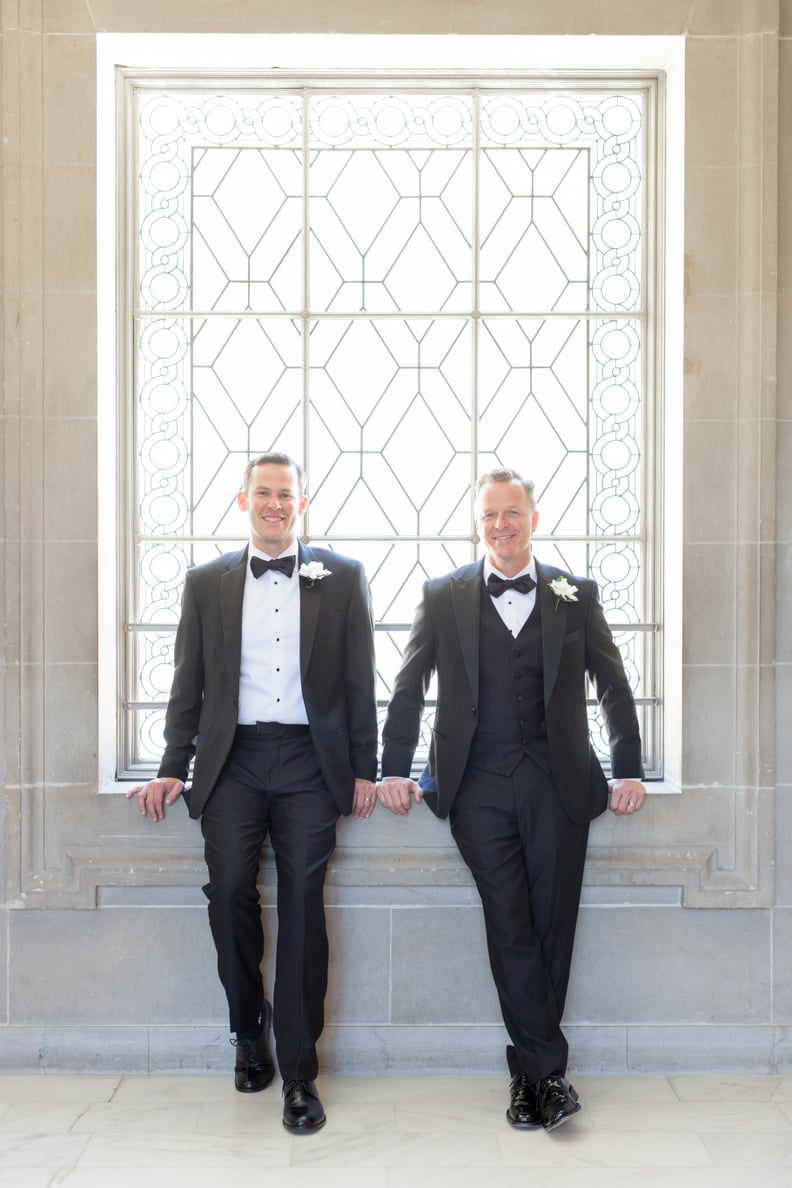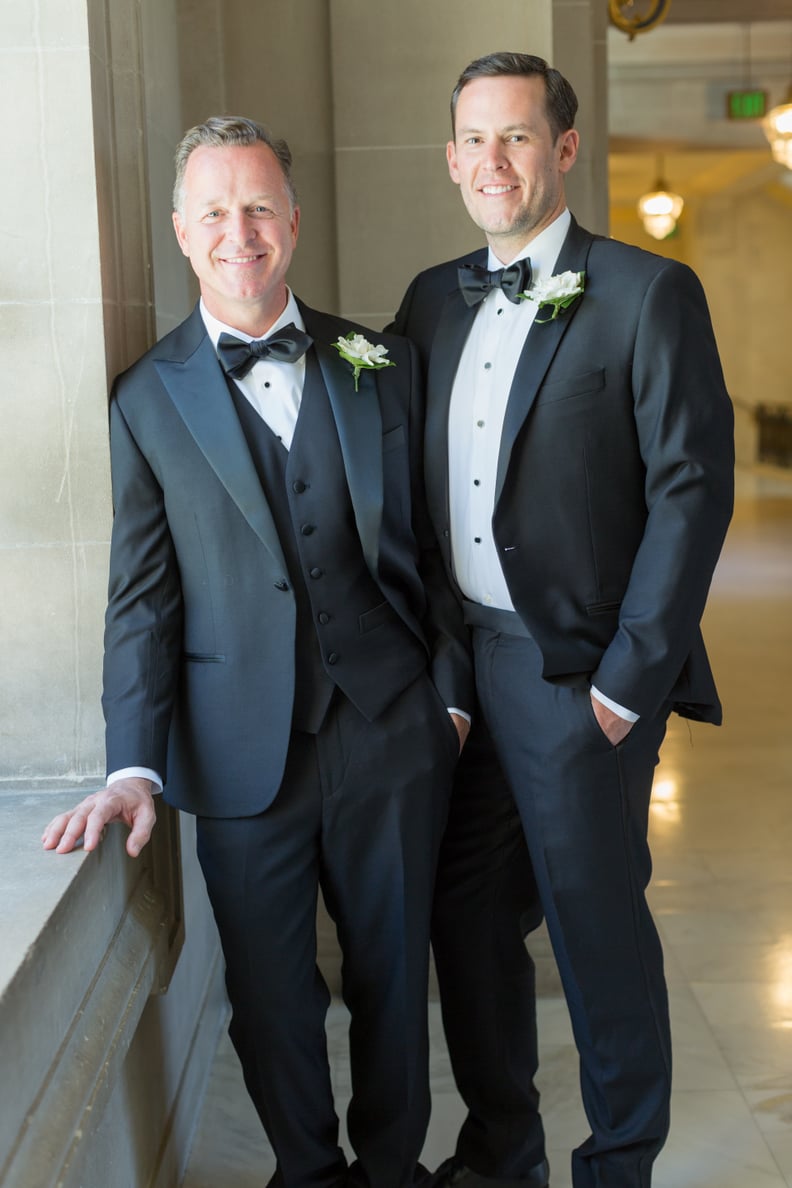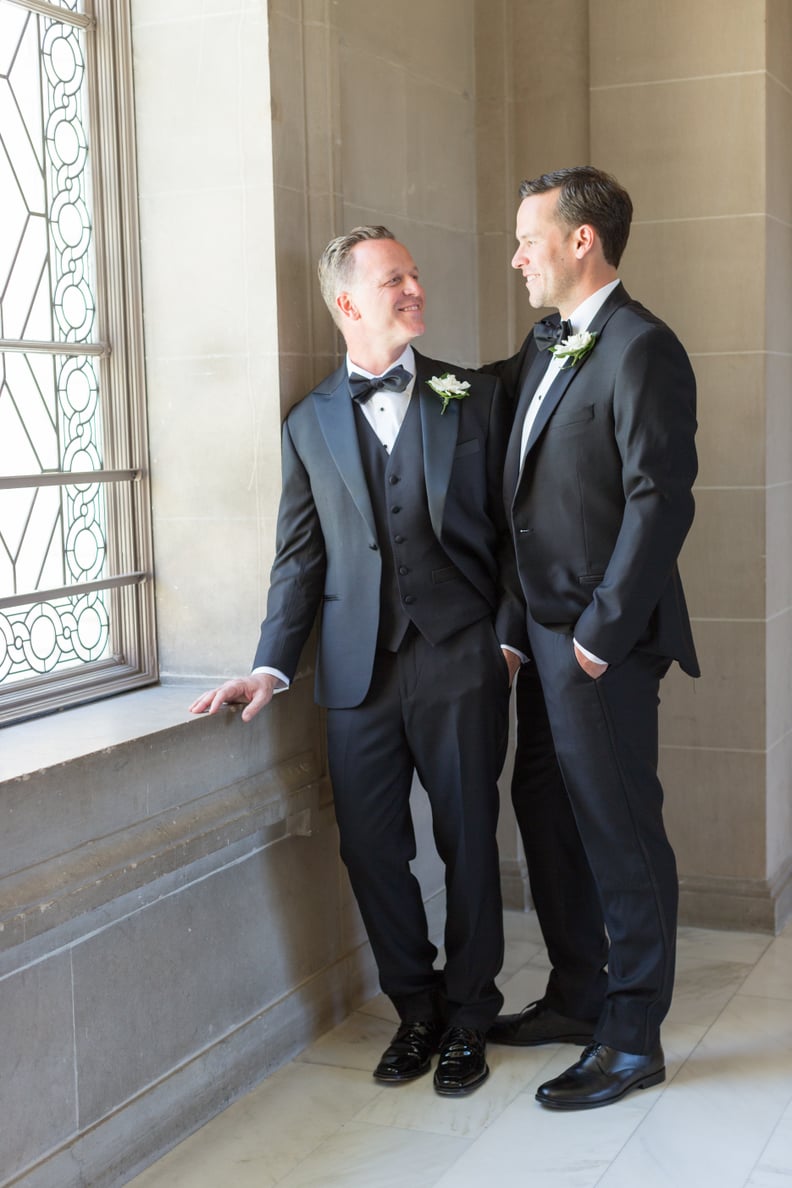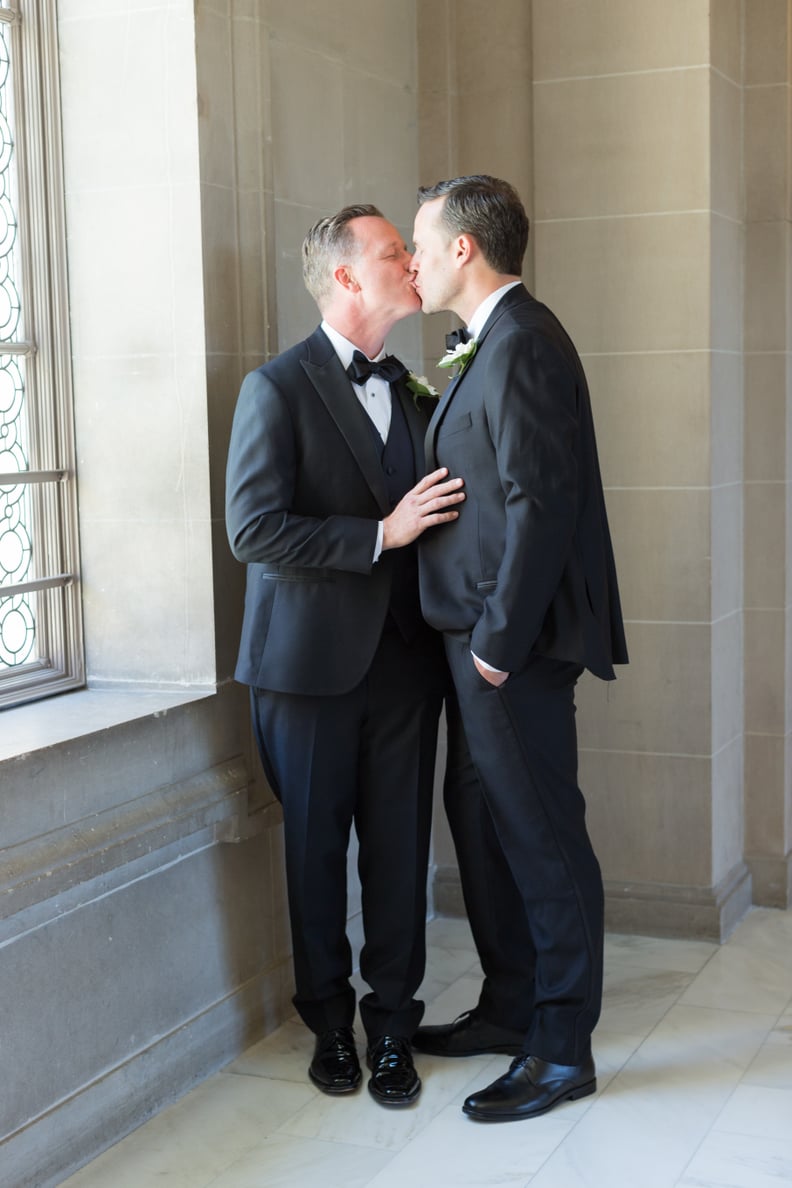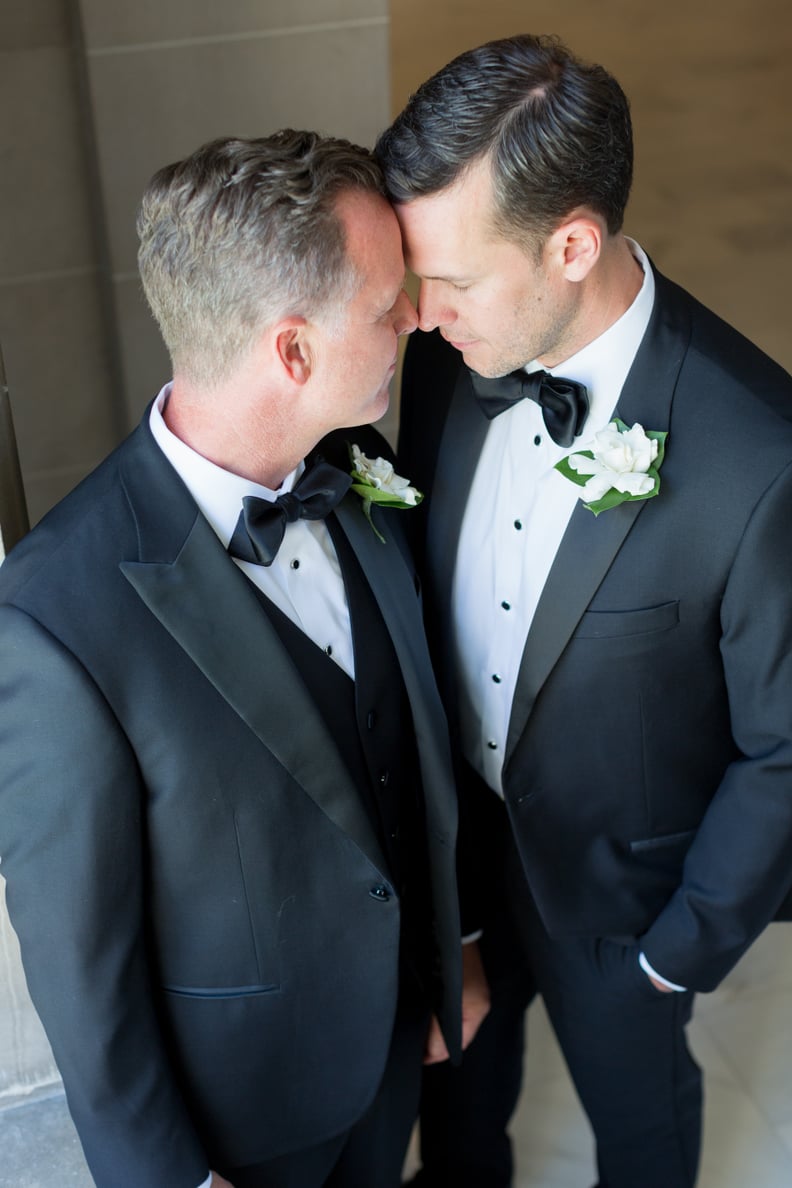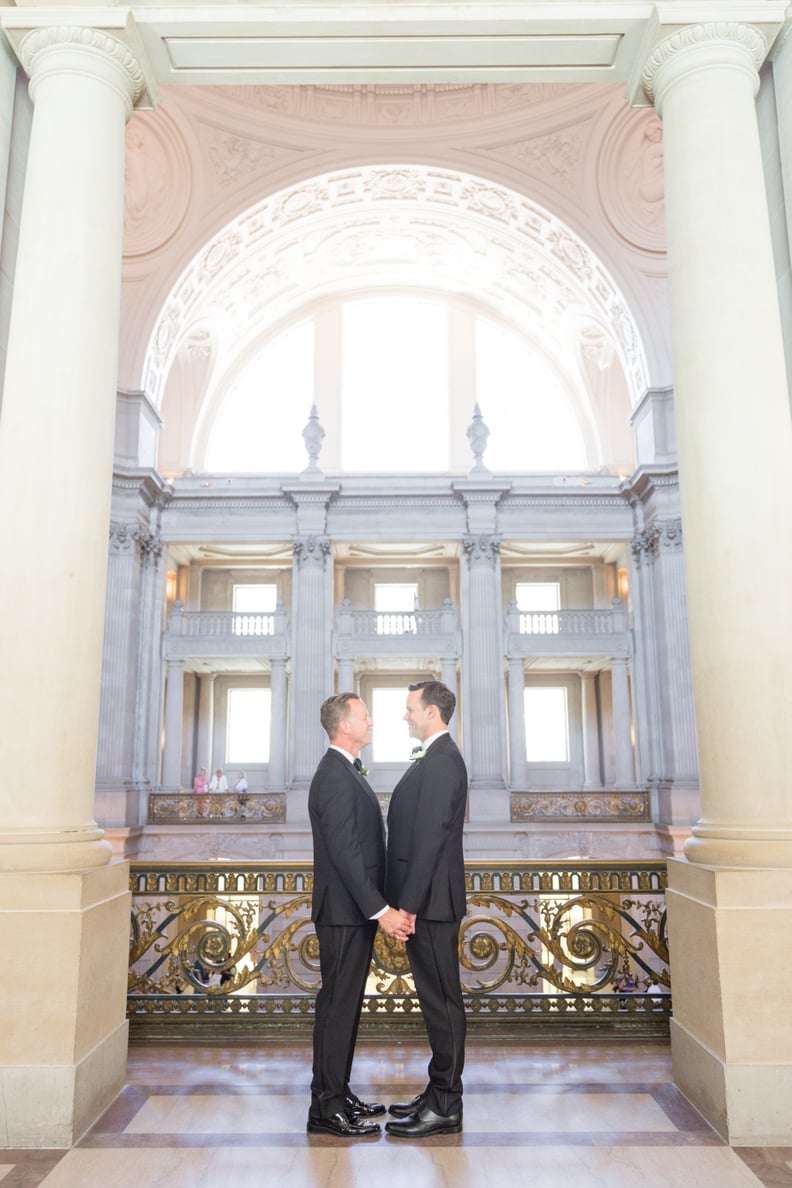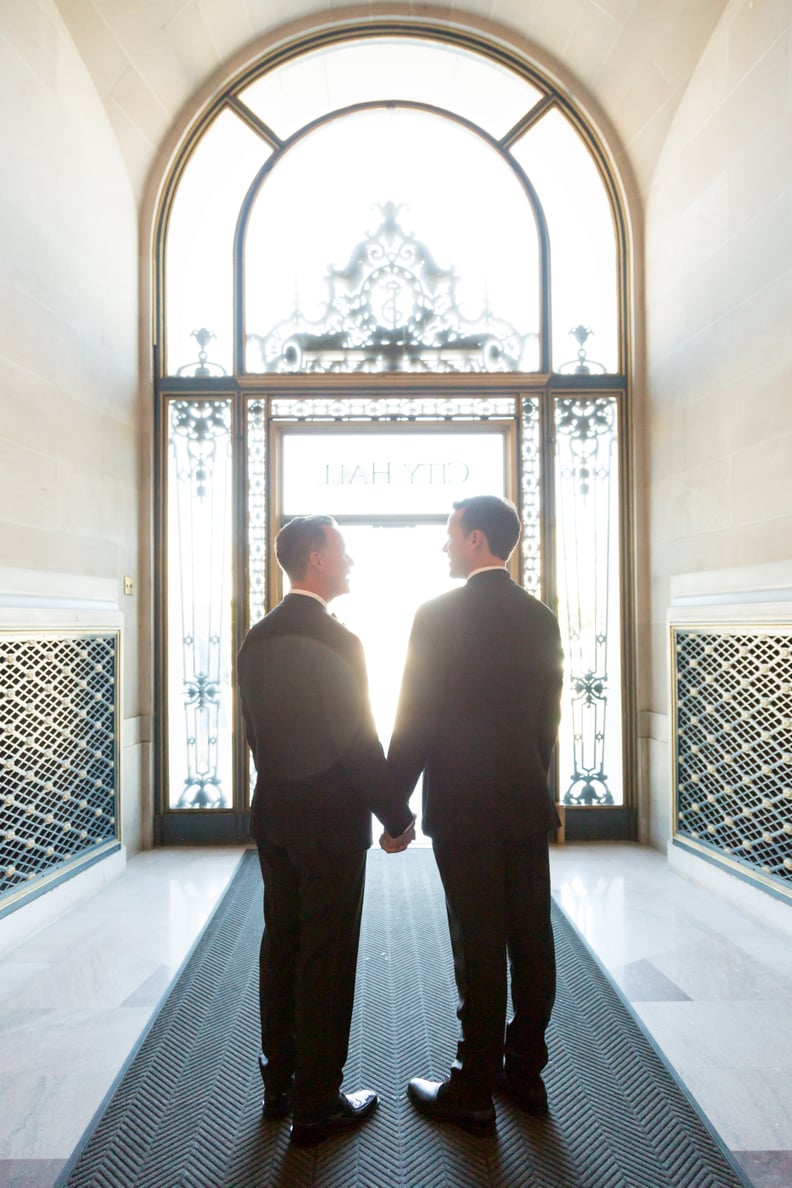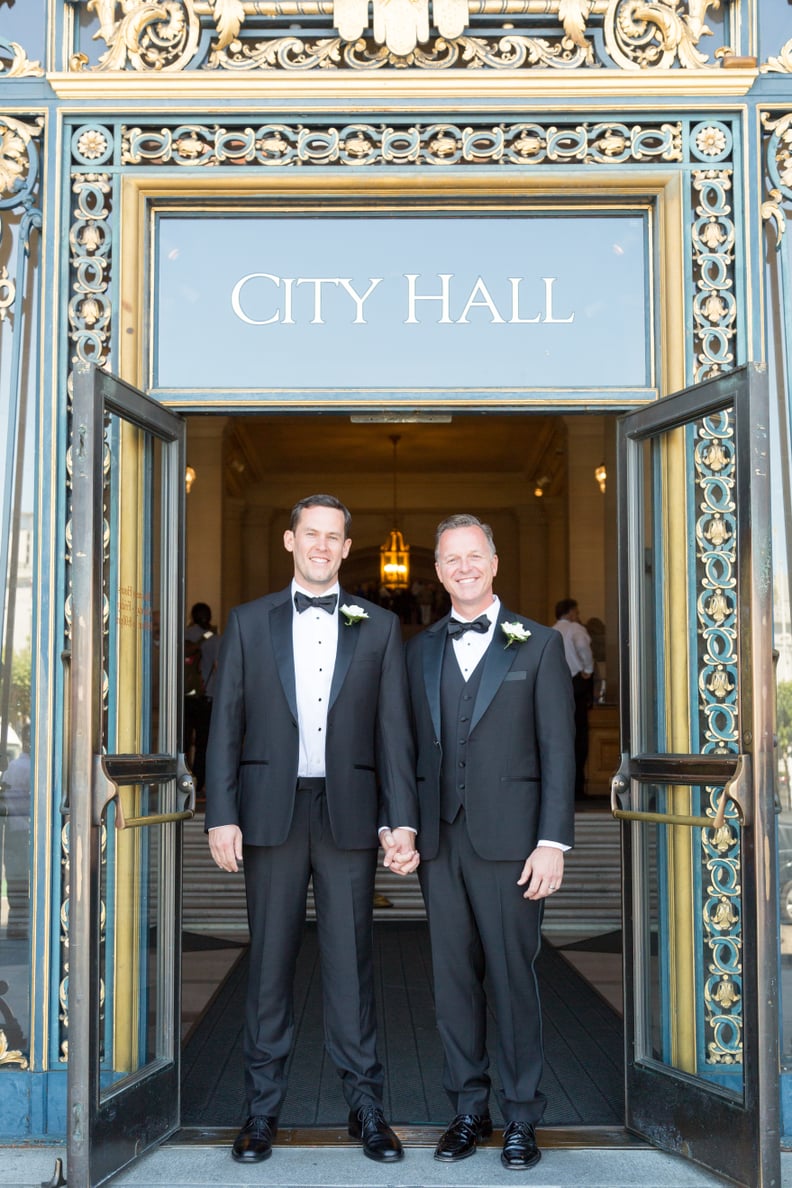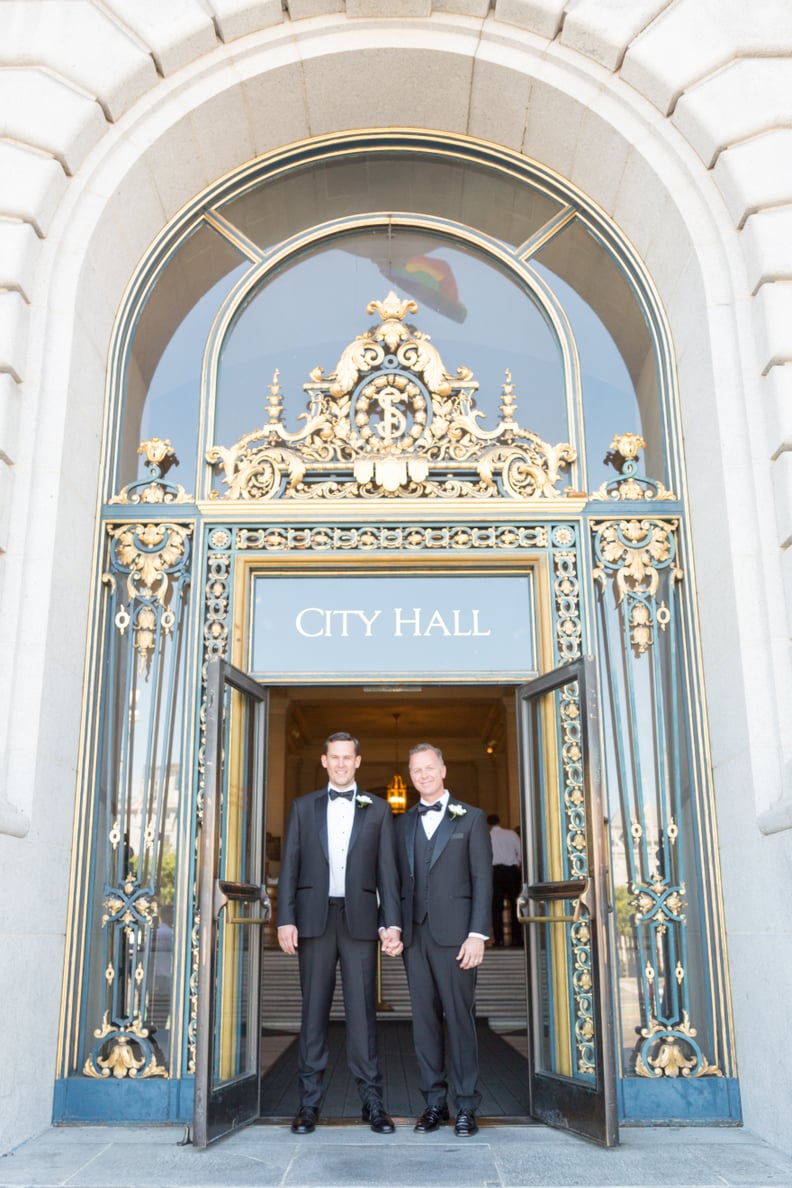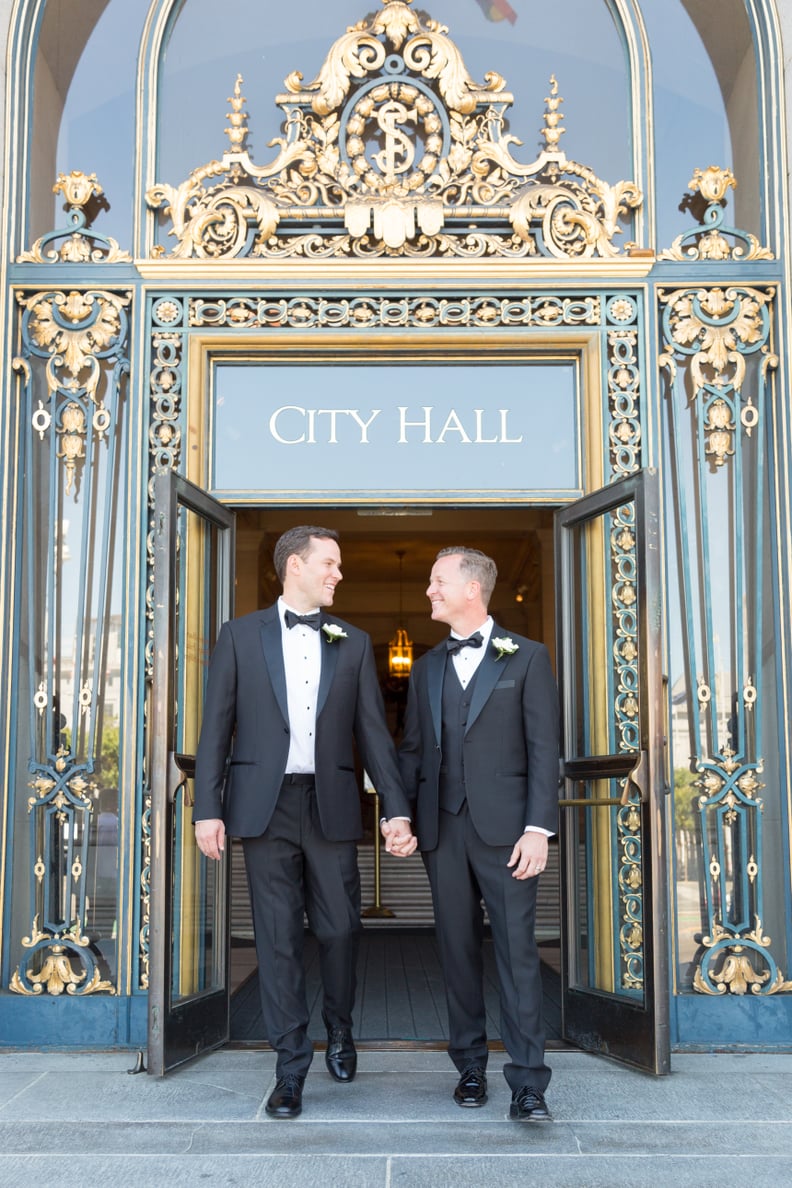 Vendors