Tom Hanks Has Some Things to Say About Marriage — and They're So Good
I have been married for 15 years and have found that I really like doling out relationship advice, always solicited, of course! But that doesn't mean I don't want to peek inside longstanding marriages and see what these couples have to say about commitment; I like to back up my advice with some outside sources. Married for almost three decades, Tom Hanks and Rita Wilson both have a fair bit to say on the hows and whys their relationship works and has lasted 29 years.
They like each other.
For Hanks, staying together for almost 30 years starts with the basic principal of liking your partner. In a 2015 interview Tom told People, "I wish there was a secret, you know. We just like each other. You start there."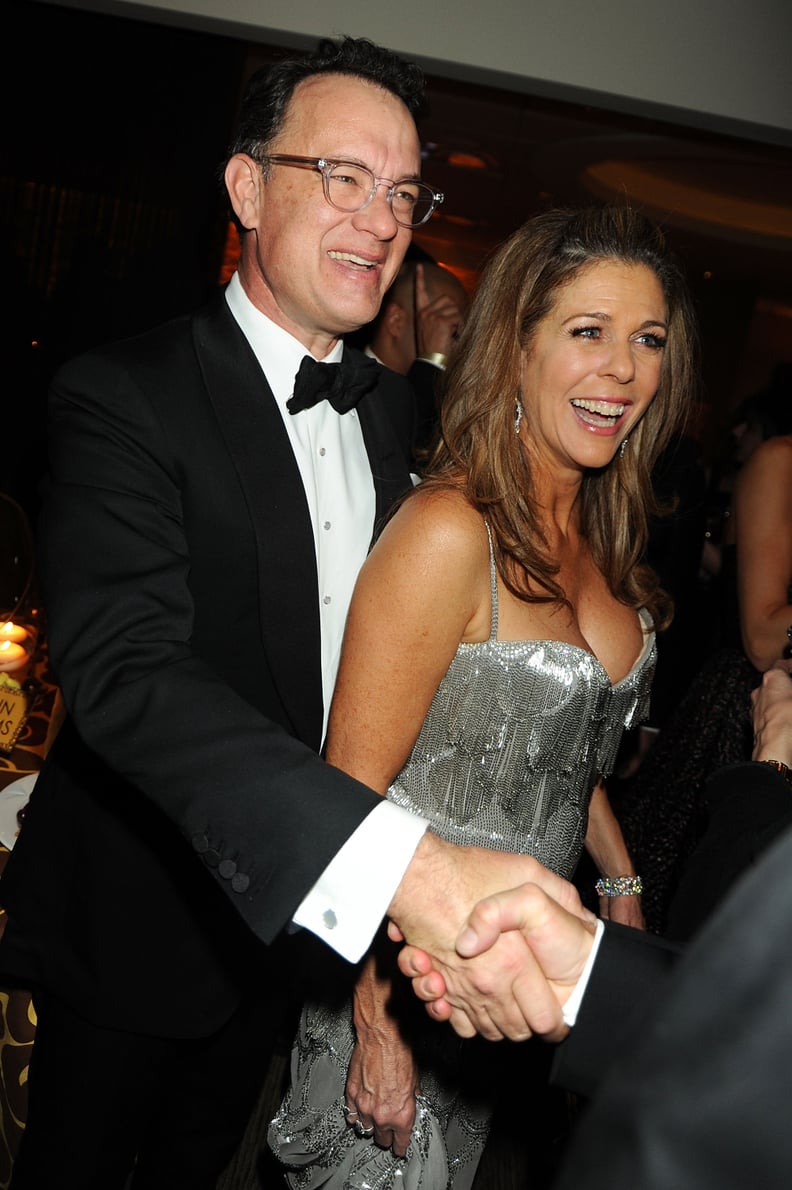 It's not hard work . . .
Tom also told People that since life is hard, it's important that your marriage not be. "They say it must be hard work. No it's not. Every now and again you know, you gotta get over some stuff but life is one damn thing after another and its actually more pleasant to be able to go home with someone you like to spend time with in order to get with it."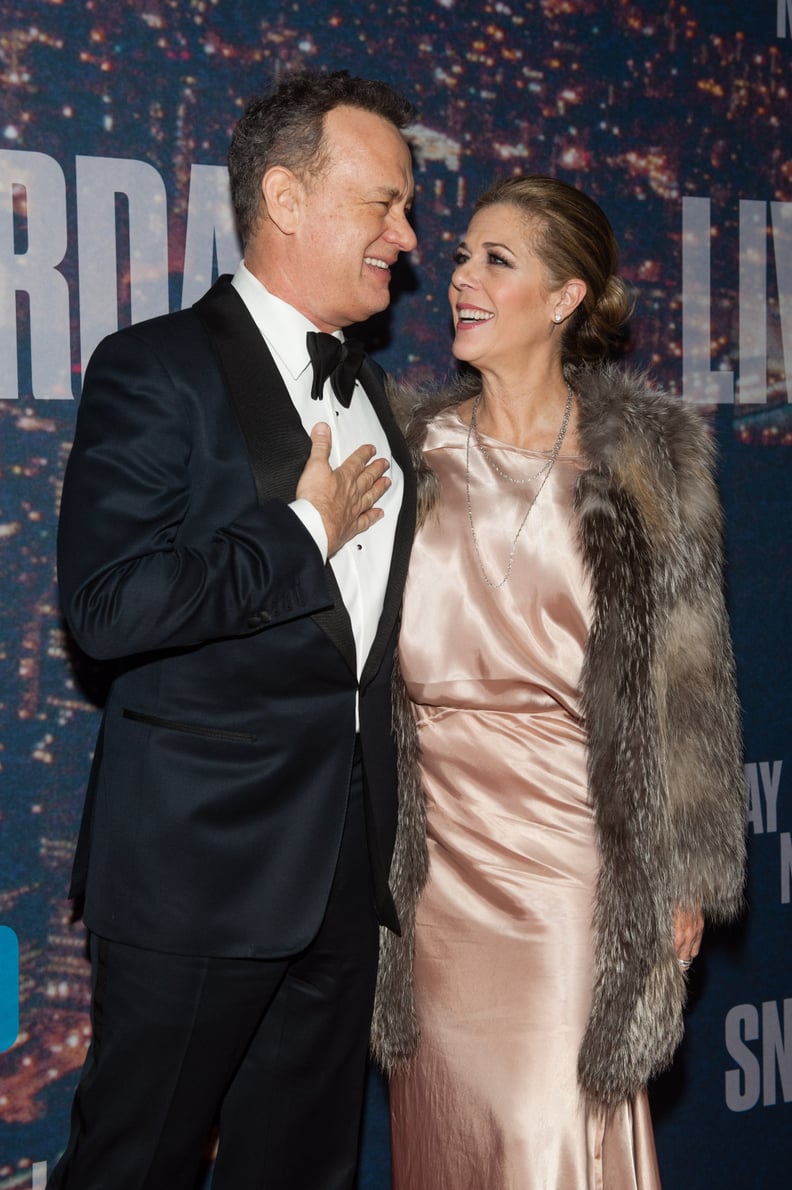 . . . But you must be brave.
Tom shared this bit of wisdom with Extra in 2015: "I think that anybody that gets married is partaking in an act of bravery."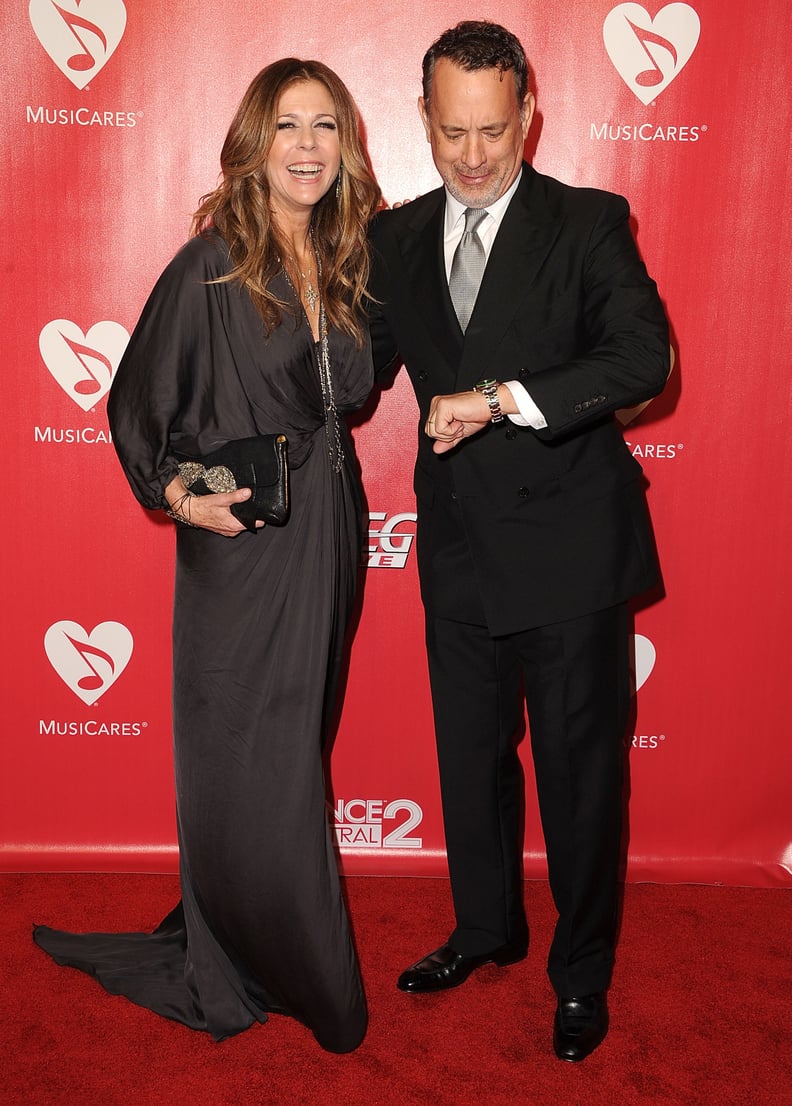 On what marriage is supposed to be . . .
Tom told Piers Morgan in 2013 interview, "I must say that when I met Rita, I thought, 'Oh, this is what it's supposed to be like when you are married to someone. It's supposed to be this carefree and easy and, you know, oddly enough, weighty.'"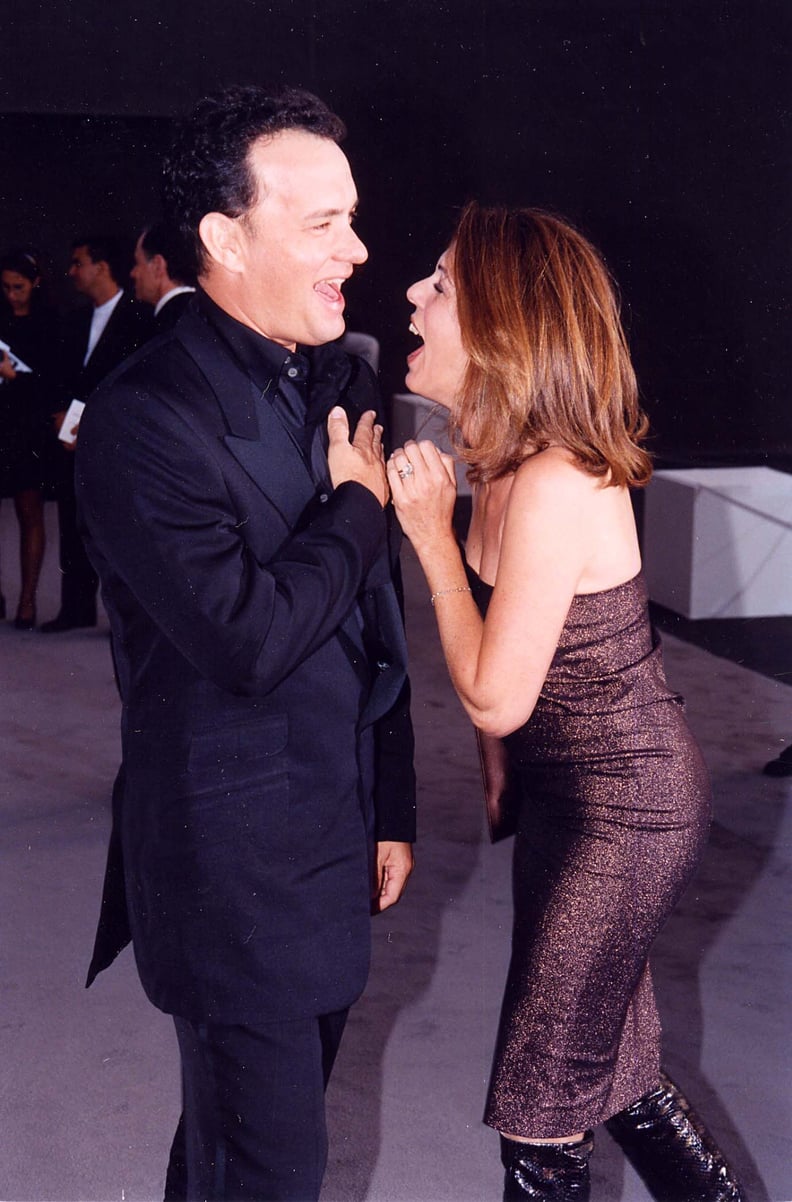 It's good to wait.
"No one should get married before they're 30," he told People. This bit of advice likely comes from personal experience. Tom married his college sweetheart, Samantha Lewes, when he was 21. Hanks and Lewes divorced nine years and two kids later. Tom married Rita in 1988 and has two children with her.
For Rita, commitment is the foundation.
Marriage takes two, and I wanted to hear what Tom's wife had to say about their relationship. Unsurprisingly, her notion of marriage is strikingly similar to Tom's.
Rita discussed marriage with her good friend Tom Ford in an interview in Harper's Bazaar. When Ford asked if marriage was hard, Rita said, "Commitment isn't hard. I never doubt the commitment. But things come up in life. Everyone has hardship and loss. But commitment is the foundation. There is such value in the depth of your relationships, your friendships, your marriage, your children, all of that. To me, that's what makes you feel safe to go out and pursue the things that are more risky."