Gender-Neutral Baby Shower Ideas
It's a Boy, or a Girl! 27 Shower Ideas For a Surprise Baby-on-Board!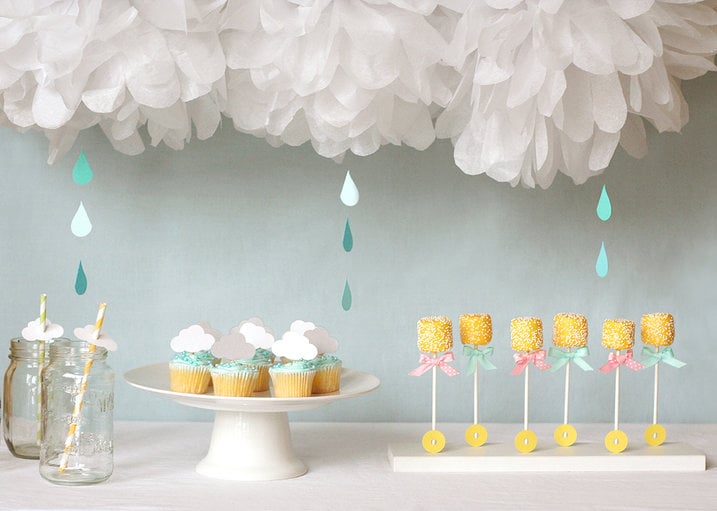 2
A Sprinkle Baby Shower For Experienced Moms-to-Be
Grab an umbrella! We love sprinkle showers for experienced mamas-to-be and this rain-themed soiree takes the theme — literally — to a whole other level! Check out this adorable Sprinkle Baby Shower, the perfect theme for honoring a mom-to-be (again) while updating — and upgrading — her baby gear from her last tot's arrival.
Source: Lisa Storms