What It's Like to Be a Woman in a Male-Dominated Industry
I'm a Woman Working in a Male-Dominated Industry, and This Is What It's Like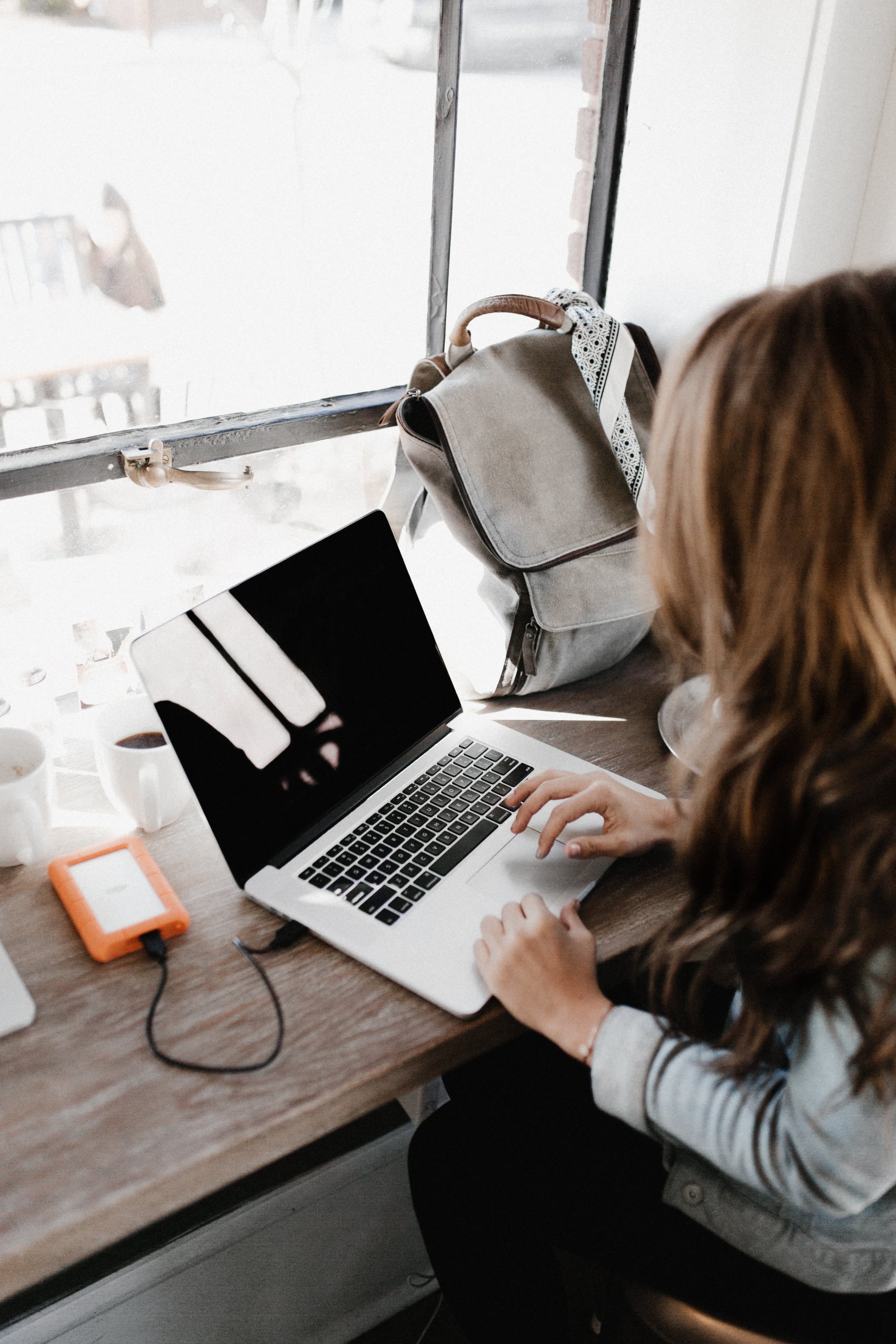 The arts, especially the performing arts, are one of those industries where the impression from the outside is very different, I think, than what those of us on the inside experience. I'm a playwright, lyricist, and dramaturge, which puts me smack dab in the middle of the theater industry — a place that's stereotyped in pop culture as the domain of women and the LGBTQ+ community. In many ways, that's still true, and I'm proud to be part of that, but in reality, being a woman in the theater industry is a lot like being a woman in other industries: butting up against male-dominated structures and conversations a lot more than we'd like.
Being a woman in theater is like this: in grad school, where everyone was there ostensibly for the same reason (to learn), I found myself constantly pushed to the side by male colleagues in every discussion and workshop. It's astonishing what you can learn about people's views by reading their creative output and listening to them explain their ideas. Every week when I went into our playwrights workshop, I encountered another new and creative brand of misogyny on the pages typed out by my colleagues. Madonna-whore complexes, greedy girlfriends, naive damsels, unnecessary sexualization, neglectful mothers — it was like a bingo card of every negative female trope in fiction. Every week, I pointed these things out, and every week, I got talked over and around. And these were men who, with one exception, identified vocally as strongly liberal, progressive, and even feminist. Every one of them, if they read this, would probably think that I must be talking about so-and-so, but not them — never them!
We are, as a community, filled with a large number of progressive-leaning and forward-looking people, but we then face the problem that the decision makers aren't there yet.
Being a woman in theater is like this: it's rarely outright misogyny or blatant discrimination. Because it's such a subjective industry, it's nearly impossible to "prove" that something did (or didn't) happen because of gender. But coincidences start adding up. Once, a colleague's notes for my play involved a total rewrite of half the play in order to insert a love triangle and put the women at odds with each other over a man. I was the only playwright in the entire workshop who got notes like that, despite other plays where it made just as much sense. Another time, a female colleague and I pointed out the deeply troubling consent dynamics in a male colleague's play, and we got brushed off with a sniffy, "Well, that's not what's happening here." I've served as a script reader — a sort of prejudge — for festivals, and I've frankly lost count of how many plays I've read that are full of racism, sexism, homophobia, and toxic masculinity, often under the guise of humor or "edginess." That disconnect between stated values and actions is something that happens, I think, in a lot of industries, but it's especially notable in the arts. We are, as a community, filled with a large number of progressive-leaning and forward-looking people, but we then face the problem that the decision makers aren't there yet.
Being a woman in theater is also like this: there's so many opportunities to open up and tell stories that matter. One of the great joys in my life is writing the kind of stories I long to see: about interesting, complicated, imperfect women who are so much more than who they fall in love with or what they look like. I have had the privilege of working with and being mentored by some of the most spectacular women (and, yes, a few men too!) in the industry whom I've looked up to for ages. One of the most unforgettable days of my career so far came when my lifelong hero, a woman whose work inspired me to become a lyricist myself, took me out for coffee and spent time talking to me as a fellow professional. I love knowing that I can help push my industry forward, working alongside so many other artists. It's not all struggle and strife; it's a profession that, despite challenges, allows me to be my truest self and to share things that matter to me and to others. In that regard, being a female writer in the theater industry is a genuine privilege.
There are, of course, other challenges as well, and those can't be ignored in favor of an umbrella "women" term. Because of the intensely competitive nature of the theater world and the financial means necessary to support a production and/or to get advanced training onto your resume, there's a disproportionate amount of affluent (and, often, white) theater-makers. Playwright Young Jean Lee, whose play Straight White Men was on Broadway last year, recently tweeted, "Theater (and the arts in general) is dominated by stories told by and/or about the middle-to-upper classes in part because we artists, academics, and gatekeepers aren't making enough effort to let everyone else in. True diversity includes socioeconomic diversity." It's a fact that too few of those gatekeepers — producers, artistic directors, and so on — are just barely starting to acknowledge. And there are, of course, the #MeToo stories, which affect more performers, but also writers and behind-the-scenes creatives, that have failed to forge big changes, in large part due to the fact that there's simply less attention — and therefore less public pressure — on the theater world compared to Hollywood.
Being a woman in theater, in the end, is like this: talking with colleagues about a wildly sexist piece of key art for a production of a deeply divisive play one day, then reading American Theatre's annual list of most-produced playwrights and seeing 12 out of the 22 names on the list are women, including multiple women of color. It's knowing that there are rooms where I will walk in and my voice will be the least listened to, and knowing there are rooms I will walk in and I will be part of a creative, complex community experience. It's watching plays that mean well but are wildly out of touch; it's watching plays that seem to finally, gorgeously get it.
It's knowing that the people I work with on the ground are likely to encounter some of the same systemic barriers and frustrations, but also knowing that so many of us want to work together to make things brighter. And that, ultimately, is why despite all the frustrating parts, I'm pretty happy about being a woman in the theater industry — because we cast a light on the shadows and have an endless willingness to fight and, more than anything, to hope.