Activist Charged For Laughing at Jeff Sessions
A Judge Threw Out the Conviction For the Activist Charged After Laughing at Jeff Sessions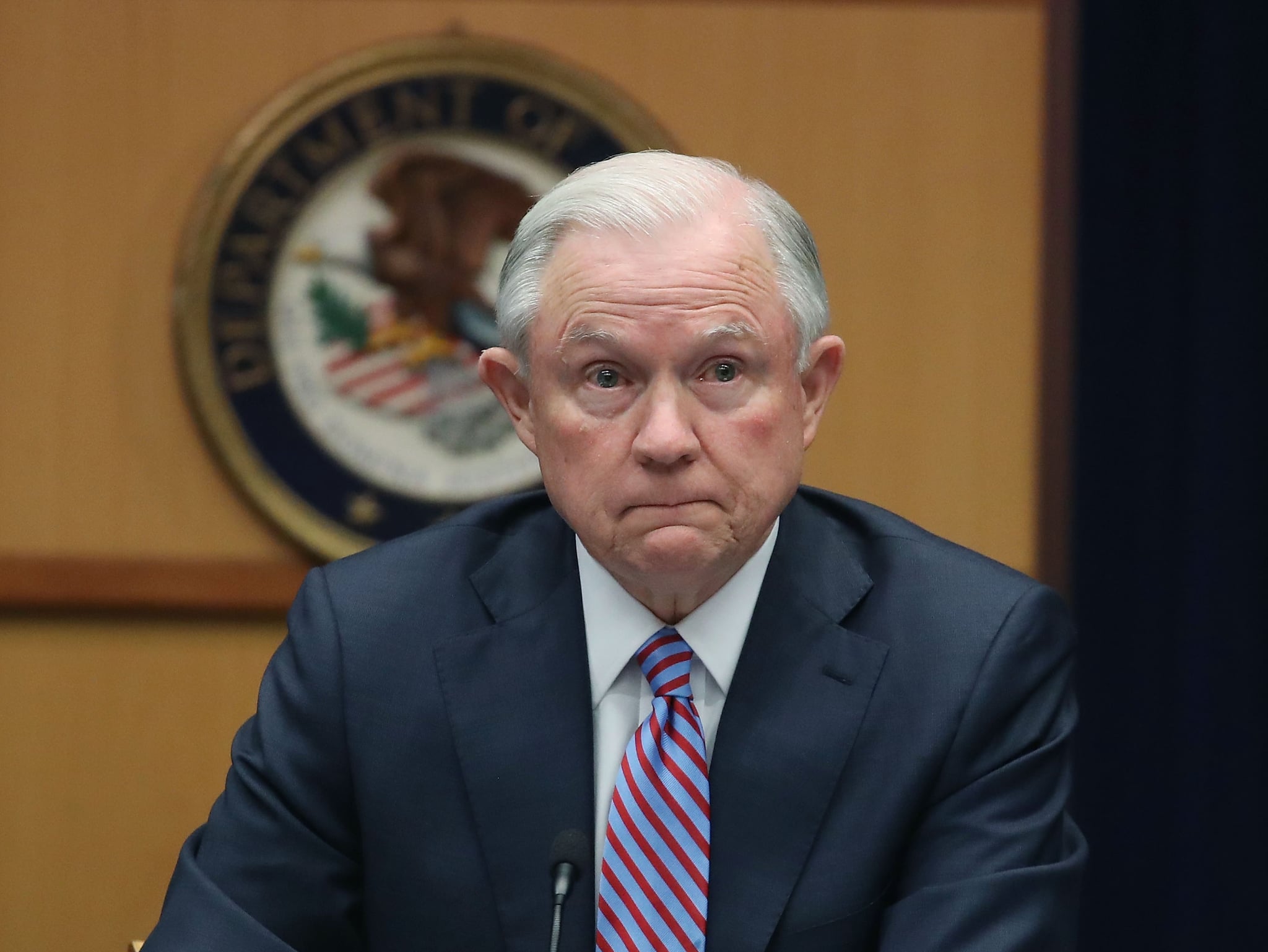 Update: In a ruling issued on July 14, Chief Judge Robert E. Morin of the Superior Court of the District of Columbia threw out Desiree Fariooz's conviction for disorderly and disruptive conduct. She was found guilty after she laughed at Jeff Sessions during his confirmation session, which Judge Morin said he found "disconcerting." He ruled that the government had argued inappropriately when it said her laugh alone was grounds for a guilty verdict and has ordered a new trial in the case, set for Sept. 1.
Original story:
Forewarning to would-be activists venturing to protest Attorney General Jeff Sessions: laughing could be used against you in court. Desiree A. Fairooz, a member of the social justice NGO Code Pink, was convicted of two charges on May 3 stemming from an incident during Jeff Sessions's Senate confirmation hearing.
Another protester escorted out of Sessions hearing. Her original offense appeared to be simply laughing. pic.twitter.com/p6lWzBVFRW

— Ryan J. Reilly (@ryanjreilly) January 10, 2017
Fairooz, 61, was charged with disorderly conduct and demonstrating on Capitol grounds; according to the New York Times, she was found guilty of both counts by a Virginia jury on Wednesday morning. Facing up to 12 months in prison, Fairooz's lawyer, Samuel Bogash, said discussion of an appeal was premature but that he would seek post-trial motions to aside the verdict.
The Justice Department also brought charges against two other Code Pink activists who were present at Sessions's hearing. Tighe Barry and Lenny Bianchi were dressed as Ku Klux Klan members, an allusion to Sessions's history of racial discrimination accusations, and charged with disorderly conduct as well as demonstrating. Barry and Bianchi were acquitted on the disorderly conduct charge but convicted of demonstrating on Capitol grounds.
Fairooz, who was dressed as a pink Lady Liberty, shared her description of the Jan. 10 hearing and ensuing arrest to reporters on Wednesday. Explaining her outburst, Fairooz said the laugh occurred right after Alabama Senator Richard Shelby asserted that Sessions had a long history of treating all Americans equally.
"I just couldn't hold it. It was spontaneous," Fairooz said. "It was an immediate rejection of what I considered an outright lie or pure ignorance."
Following the giggle, Fairooz was taken into custody despite not intending to disrupt the hearing. "None of us planned to get arrested," Fairooz added. "We just wanted to be a visible symbol of dissent."