Who Is Jeff Sessions?
What You Should Know About Attorney General Pick Jeff Sessions and His Troubling Past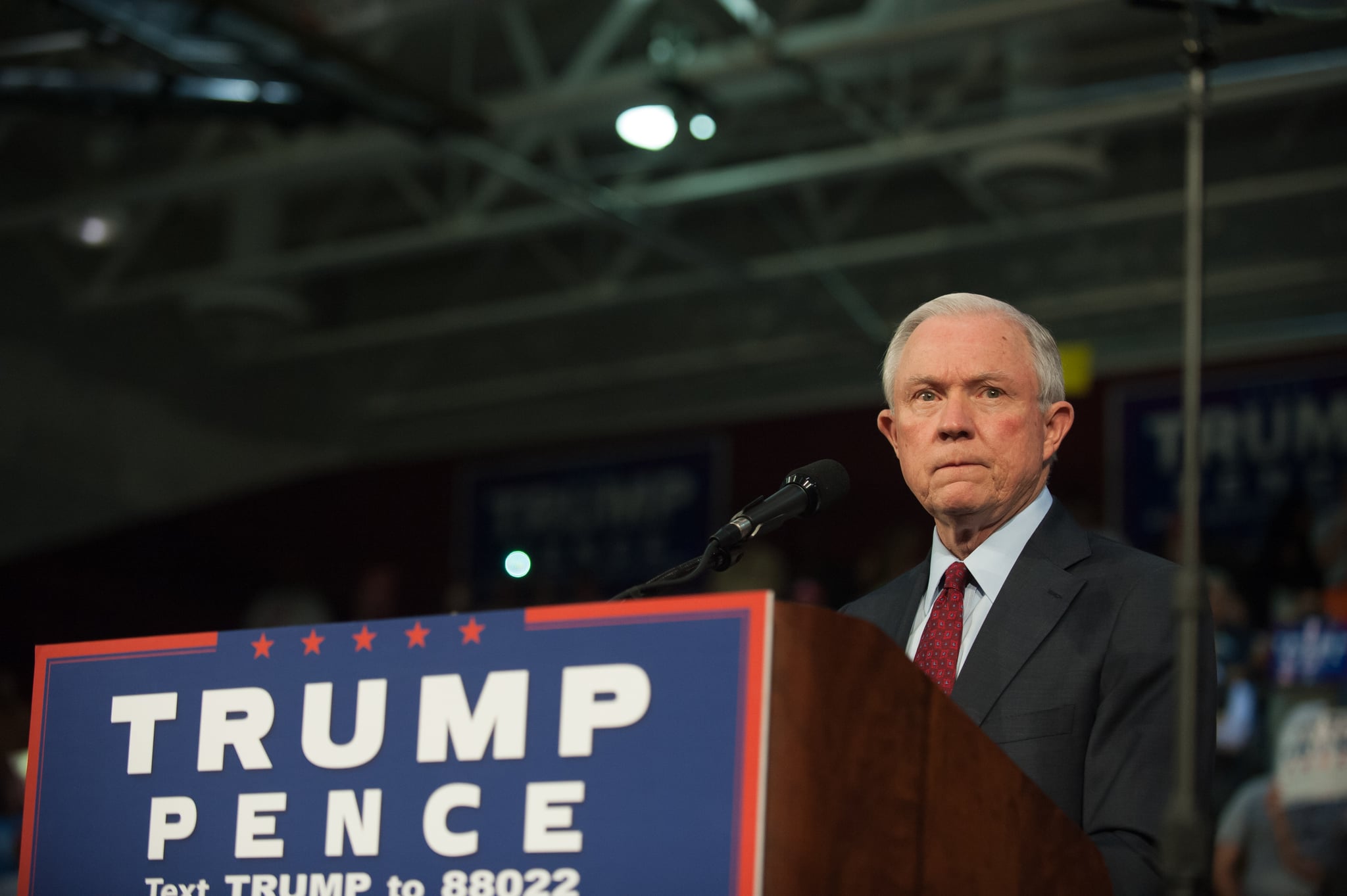 This post has been updated with new information about the Senate Judiciary Committee hearing.
Senator Jeff Sessions, Donald Trump's pick for US Attorney General, is currently undergoing a Senate Judiciary Committee hearing to confirm his nomination. Sessions' troubling history on racial issues has become the focus of his hearing, leading colleagues like Senator Corey Booker to testify against him in an unprecedented move and civil rights leaders to condemn his nomination.
Sessions played a pivotal role in Trump's presidential campaign after being the first member of Congress to publicly endorse him, but his political career has been surrounded in controversy. In 1986, President Ronald Reagan nominated Sessions for federal judgeship but he was infamously denied by the Senate Judiciary Committee after his former colleagues claimed they had witnessed him making racist comments. Thomas Figures, a black assistant attorney, testified that Sessions has joked about the Ku Klux Klan and said he thought they were "OK, until he learned that they smoked marijuana."
His rejection by the then-Senate Judiciary Committee has understandably raised doubts for many. When he was first nominated by Trump in November, political commentator Ana Navarro expressed her concerns in a tweet that went viral.
Jeff Sessions, considered too racist to be a judge in 80's, is Trump's AG. Best to go back to sleep, America. I'll wake u up when it's over.

— Ana Navarro-Cárdenas (@ananavarro) November 18, 2016
Sessions' official website makes no mention of his judgeship rejection, however, it does provide insight into his background: He was born in Selma, AL in 1946. He attended Huntingdon College in Montgomery before attaining a law degree from the University of Alabama. In the '70s, Sessions joined the United States Army Reserve and eventually became a captain, although he never had to serve overseas.
After working as an attorney, Sessions was elected to the Senate in 1996. In the two decades that he's served in the Senate, Sessions has been notably popular among the Alabama constituency. Following his very first election, he has never won with less than 59 percent of the vote.
In his role as a senator, Sessions has shown a history of restricting the rights of immigrants, women, and LGBTQ people and said he's skeptical about the validity behind climate change. The New York Times also reports how Sessions has failed to turn over dozens of documents requested by the judicial committee (such as transcripts of speeches), prompting many to ask: what else is he hiding?