Hillary Clinton's Mean Girls Tweet
Hillary Clinton's Mean Girls Tweet Dishes Out So Much Shade, My Beach Umbrella Is Quaking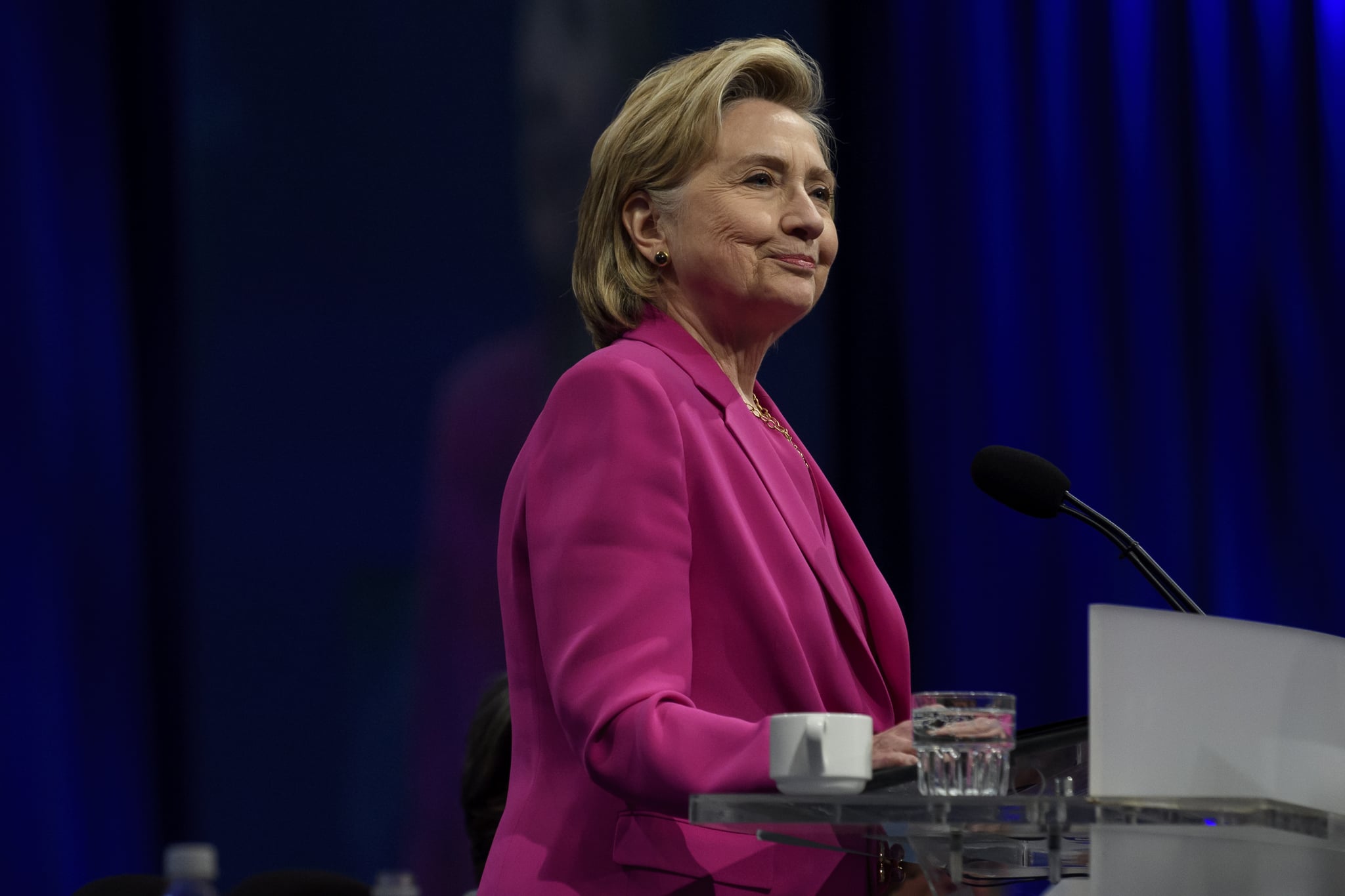 If a Donald Trump tweet drops on the internet and nobody pays any attention, does it even make a sound? That theory has yet to be proved, as POTUS and his thumbs are still working hard to take jabs at his political opponents on social media. Hillary Clinton knows this attention better than almost anyone, which is why Trump's comments about her decision to opt out of the 2020 presidential race were unsurprising to followers, and likely to Clinton herself.
"(Crooked) Hillary Clinton confirms she will not run in 2020, rules out a third bid for White House." Aw-shucks, does that mean I won't get to run against her again? She will be sorely missed!

— Donald J. Trump (@realDonaldTrump) March 5, 2019
Trump's pointed remarks, while certainly harsh, actually ended up serving as a reminder of the amount of shade Clinton is still willing to dish out. She dug into the iconic early 2000s archives to serve up a sassy response in the form of a Mean Girls GIF.
— Hillary Clinton (@HillaryClinton) March 5, 2019
Sure, she never mentioned Trump by name, but it's clear who this burn was meant for. Trump frequently circles back to criticize Clinton personally, despite the fact that their head-to-head election ended over two years ago. Sometimes she chooses to fire back, and when she does — phew! Just add this most recent tweet to the list of her legendary burns.
Image Source: Getty / Jeff Swensen