Hillary Clinton Responds to Trump Criticizing Her Book
Hillary Clinton's Response to Trump's "Crooked Hillary" Tweet Is the Ultimate Mic Drop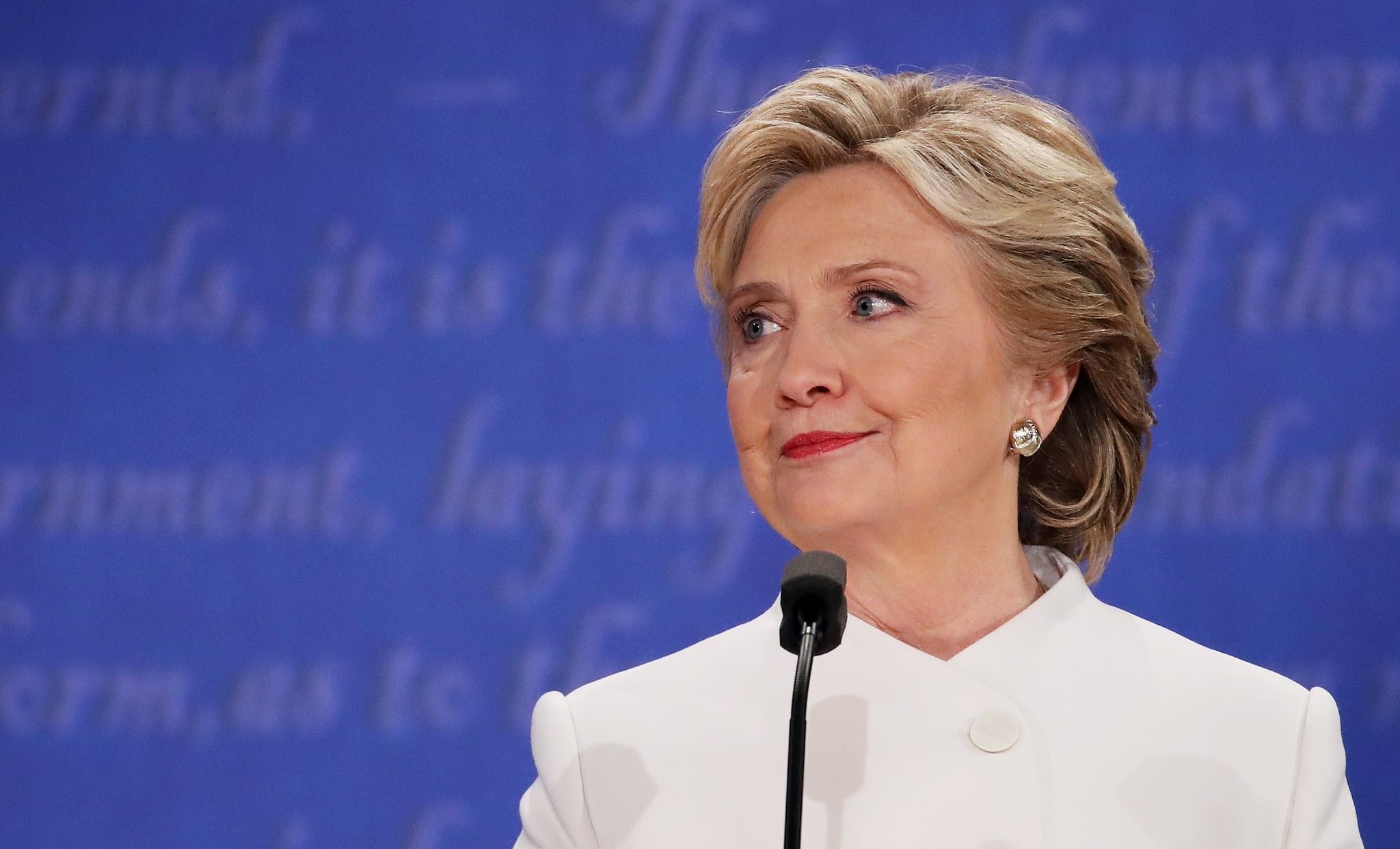 You guys didn't actually think Hillary Clinton would be able to release her latest book in peace without some sort of snide comments about it from Donald Trump, now did you? Just one day after Clinton's memoir, What Happened, became available to the public, POTUS used his favorite method of communication (Twitter, naturally) to revive the "Crooked Hillary" nickname and mock her election loss, which is a main topic in the memoir.
Crooked Hillary Clinton blames everybody (and every thing) but herself for her election loss. She lost the debates and lost her direction!

— Donald J. Trump (@realDonaldTrump) September 14, 2017
The "deplorables" came back to haunt Hillary.They expressed their feelings loud and clear. She spent big money but, in the end, had no game!

— Donald J. Trump (@realDonaldTrump) September 14, 2017
But rather than sit back and allow his criticism to go unnoticed, Clinton fired back with a witty, oh-so-perfect suggestion.
If you didn't like that book, try this one — some good lessons in here about working together to solve problems. Happy to send a copy. pic.twitter.com/7dmVJ44mZu

— Hillary Clinton (@HillaryClinton) September 14, 2017
What a burn! On the surface, her response is certainly sassy, but it's about 10 times sassier once you take a closer look and realize that she shared a photo of the new children's version of her bestselling 1996 book — a version that's filled with illustrated pictures aimed at preschool-level kids. Damn, Hillz. We see you! And the rest of the internet certainly took note of her mic-drop-worthy comeback as well.
All of us reading Hillary's tweet to Trump pic.twitter.com/Vbd0a8dHwF

— Brian A. Hernandez (@BAHjournalist) September 14, 2017
Get it Girl 🙌🏻🙌🏻🙌🏻🙌🏻🙌🏻🙌🏻

— Karla Welch Stylist (@karla_welch) September 14, 2017
...and she used the picture book version! This slayage alone gets two snaps up... pic.twitter.com/fyf6FwVQ5W

— Nila N. Brown🌻 (@AuthorNNBrown) September 14, 2017
Queen of SHADE!

— Maggie Klaus 🍩 (@Maggie_Klaus) September 14, 2017