Ivanka Trump's Tweet About Oprah's Golden Globes Speech
The Irony of Ivanka Trump's Tweet About Oprah's Empowering Golden Globes Speech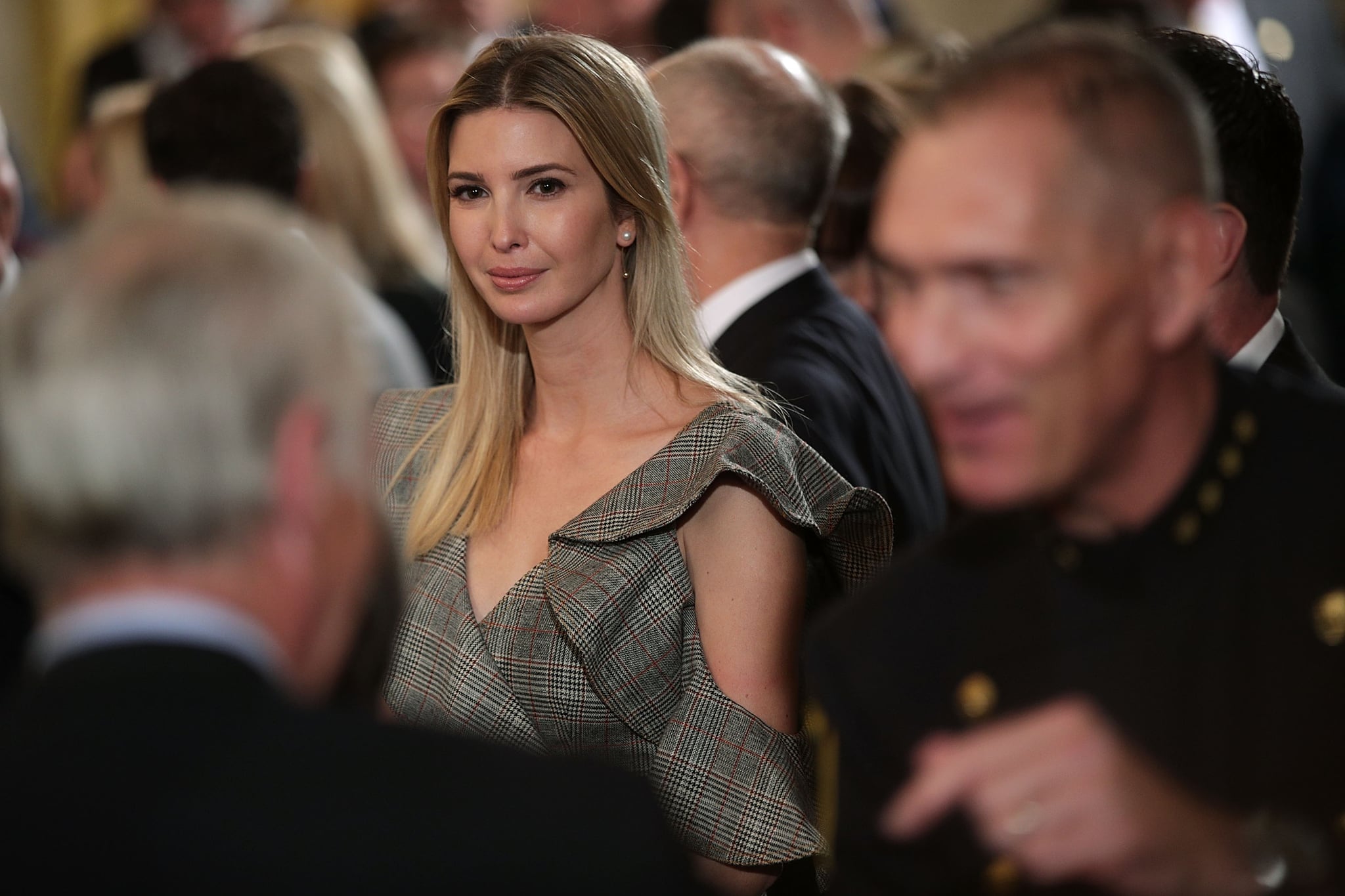 At the 2018 Golden Globes on Jan. 7, Oprah accepted the Cecil B. DeMille Award and inspired viewers with a rousing speech about race and gender equality. As congratulatory and positive reactions began to roll in, a supportive tweet emerged from one surprising source: Ivanka Trump.
A day after the award show, the first daughter and advisor to the president said she had just seen Oprah's "empowering and inspiring speech." Adding, "Let's all come together, women and men, and say Time's Up." As she might not have entirely anticipated, the tweet did not go over well.
Just saw @Oprah's empowering & inspiring speech at last night's #GoldenGlobes. Let's all come together, women & men, & say #TIMESUP! #United https://t.co/vpxUBJnCl7

— Ivanka Trump (@IvankaTrump) January 9, 2018
In response, Alyssa Milano tweeted, "Great! You can make a lofty donation to the Time's Up Legal Defense Fund that is available to support your father's accusers." In true fashion, Chrissy Teigen succinctly replied, "Ew go away."
Trump has in the past argued that she often disagrees with President Donald Trump, however, she chooses to keep her criticism to private discussions. Her silence has prompted many to accuse her of being complicit in the president's actions.
Ivanka Trump's latest tweet is also frustrating to those who feel she should have spoken out against her father's comments in the leaked Access Hollywood tape, as well as the ongoing sexual harassment allegations against him. Taking everything into consideration, she should have probably just left that tweet in her drafts.