Ivanka Trump Wants Public to Lower Expectations
Ivanka Trump Thinks People Expect Too Much of Her and What She Can Do in the White House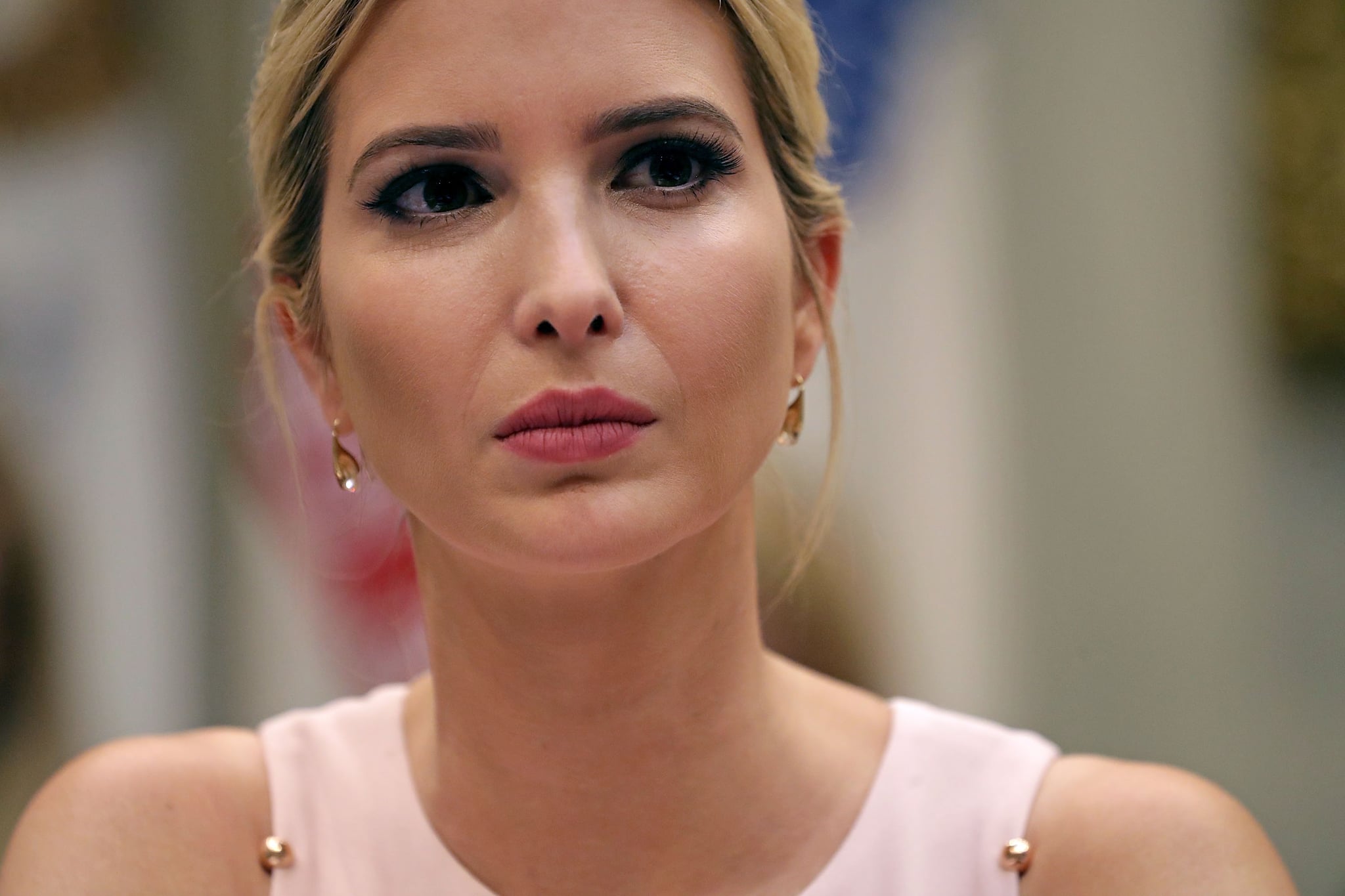 Ivanka Trump, who continuously sets the bar high for herself by attending G20 meetings and telling the media her father knows when she disagrees with something he says, now "wants to lower expectations of what she can achieve." In a recently published profile of Ivanka, it's revealed that the quasi-first lady is finding it hard to convince her father to support the causes she believes in.
The Politico story, published on July 30, cited numerous White House officials and family friends to explain just how well Trump and her husband, Jared Kushner, are faring in the White House. Spoiler alert: not that great. Though Trump tweeted her support for the LGBTQ+ community, it's clear that her father doesn't agree, considering his latest push to ban transgender people from joining the military. According to White House officials, Trump herself found out about the decision from the president's tweets — and was "blindsided."
Since Trump isn't winning at advancing any of the liberal causes she has publicly cared about, she "told allies that she wants to be held accountable solely on those issues she is actively working on." This includes putting an end to human trafficking at the top of the White House's agenda. And though she disagrees with her father on some issues, she won't publicly lash out on him. "I know her well enough to know her relationship with her father, which is that she will never, ever, go against the grain," a former friend told Politico.
Some of her friends believe Trump is doing her best. "She's in there doing what she can," R. Couri Hay, a publicist and a longtime friend of the Trump family, said to Politico. "It's unrealistic, unfair and cruel to expect her to change climate policy and pre-K and women's issues in six months."
So as Trump reassess her image and expectations, she's taking cues from a biography on Eleanor Roosevelt. She might fare better to learn from her critics and become more publicly disapproving of her father.