Miss USA Kara McCullough's Quotes on Health Care
Miss USA Classified Health Care as a "Privilege" and Her Reasoning Is Something Else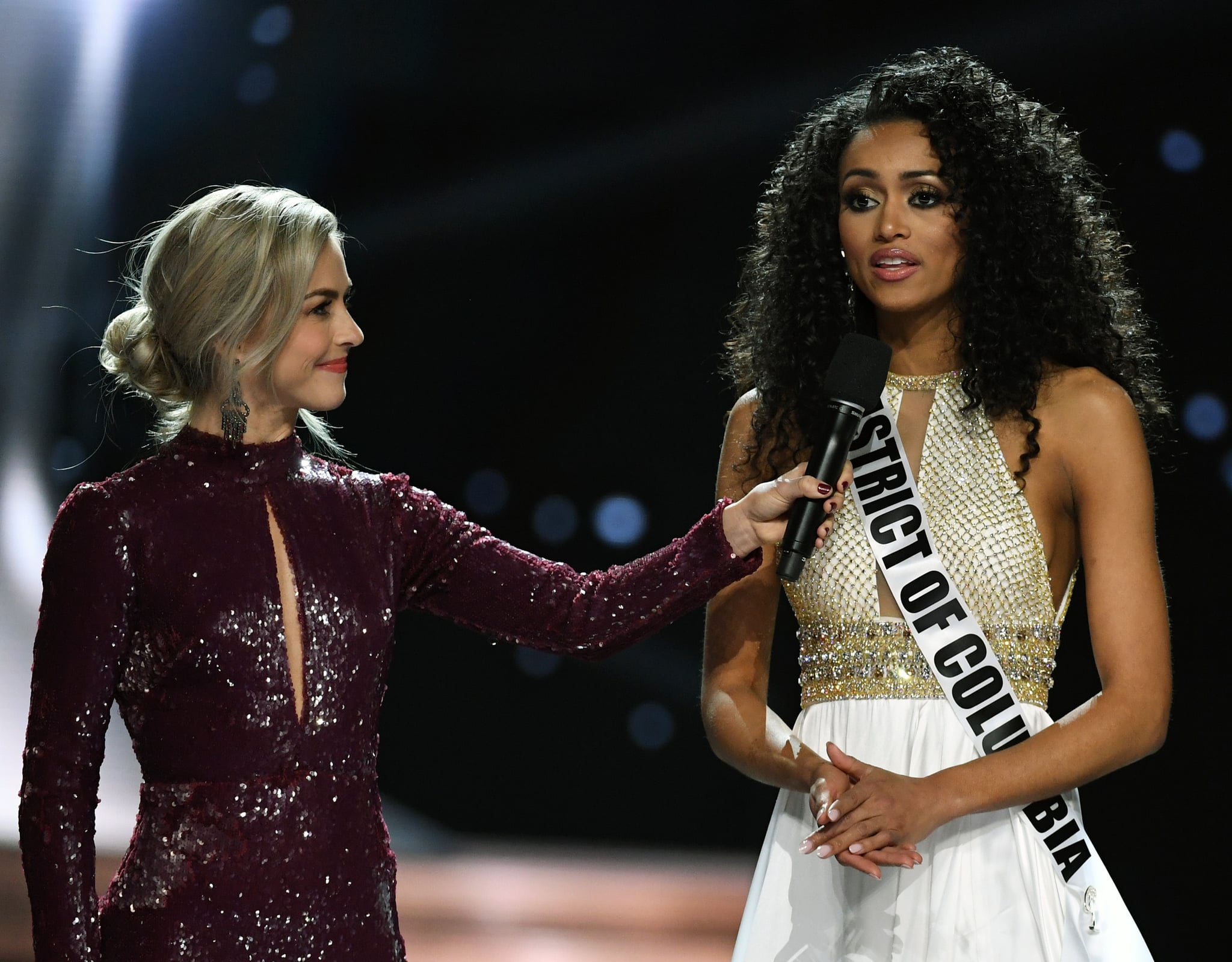 At the 2017 Miss USA pageant in Las Vegas, Miss District of Columbia, Kara McCullough, made some conservative comments about both feminism and health care during the customary interview portion. Though McCullough would go on to win the national title, her answers have since attracted criticism from the public.
After being asked to classify affordable health care as a right or a privilege, the 25-year-old contestant said, "I'm definitely going to say it's a privilege. As a government employee, I am granted health care and I see first-hand that for one to have health care, you have to have jobs," adding, "So therefore, we need to continue to cultivate this environment that we're given the opportunity to have health care as well as jobs to all American citizens worldwide."
"I'm definitely going to say it's a privilege." Listen to your new #MissUSA talk about healthcare in the USA. pic.twitter.com/CzPBeaTYHO

— Miss USA (@MissUSA) May 15, 2017
Apart from her passion for competing in pageants, McCullough works as a physical scientist for the US Nuclear Regulatory Commission. While it's highly likely that she receives health care through her esteemed position, McCullough's answer fails to assess the reality of many citizens who are unable to acquire a job with benefits or who do not have traditional full-time jobs.
@MissUSA Sad, privileged answer. What about the disabled, elderly, children, the homeless, women fleeing abusive husbands who control finances? SMH

— Brigette Supernova (@Brig_Supernova) May 15, 2017
In another head-scratching moment, McCullough said she favored the term "equalism" to "feminism." After being asked about her definition of feminism, she said, "I don't really want to consider myself — try not to consider myself like this die-hard, you know, like, 'Oh, I don't really care about men.' One thing I'm going to say, though, is women, we are just as equal as men when it comes to opportunity in the workplace."
Though McCullough believes in equality in the workplace and elsewhere, her dubious phrasing implies that feminism is somehow a misandristic movement and not what it really is: a movement that actively fights for the workplace equality she so believes in.