Muslim Man's Tweet About Donald Trump
This Muslim Man Summed Up the Debate in 1 Viral Tweet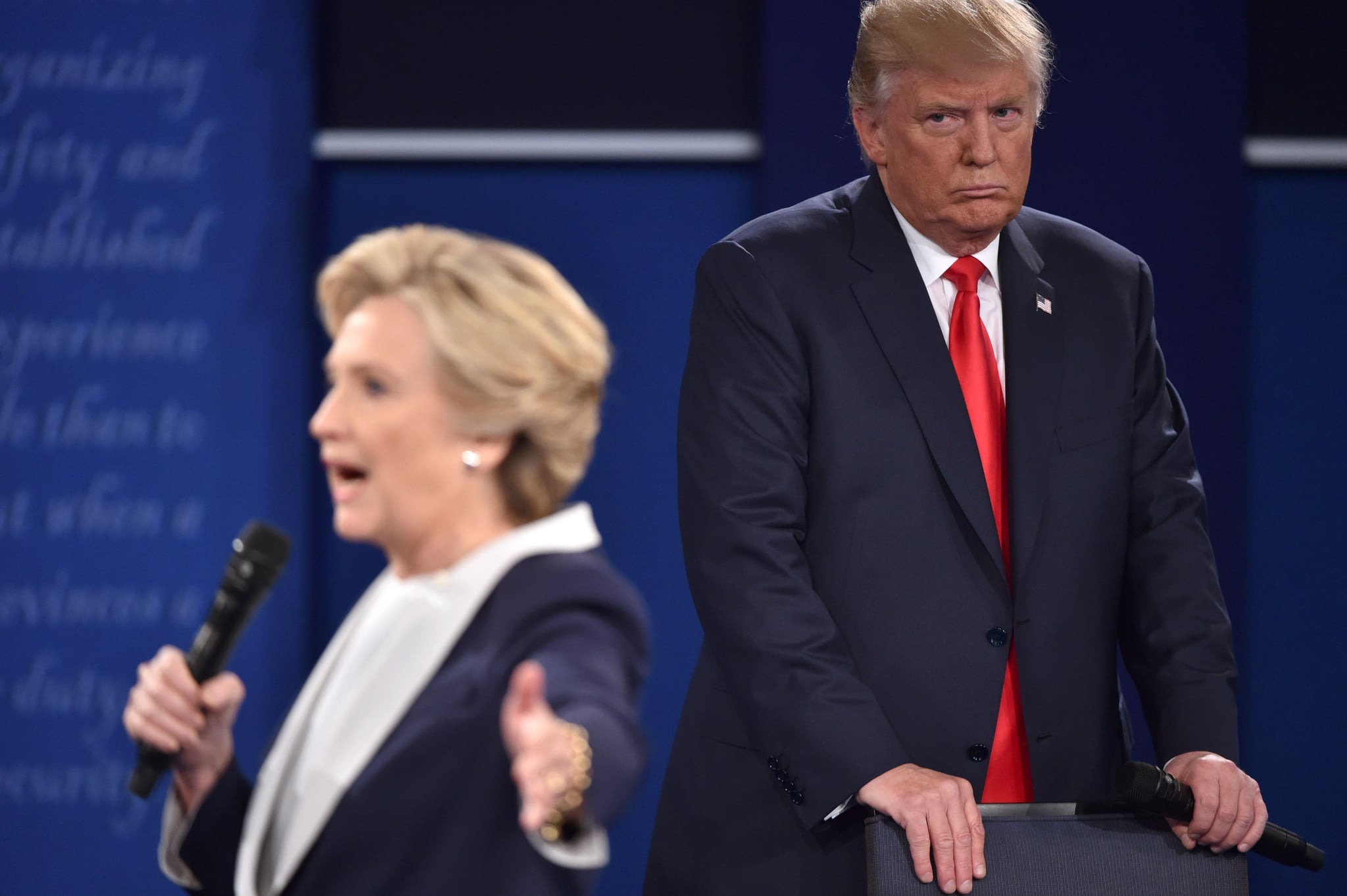 Moustafa Bayoumi, author and professor at CUNY's Brooklyn College, took down Donald Trump by tweeting one of the most popular zingers of Sunday night's second presidential debate.
I'm a Muslim, and I would like to report a crazy man threatening a woman on a stage in Missouri. #debate

— Moustafa Bayoumi (@BayoumiMoustafa) October 10, 2016
Bayoumi sent the tweet after Trump responded to an audience member's question about how he would prevent Islamophobia. "Well, you're right about Islamophobia, and that's a shame," answered Trump. "But one thing we have to do is we have to make sure that, because there is a problem . . . have to be sure that Muslims come in and report when they see something going on. When they see hatred going on, they have to report it."
Bayoumi wasted no time burning Trump with his tweet, calling the GOP nominee a "crazy man" threatening Hillary Clinton on stage, likely because of the way Trump menacingly hovered around her during the debate and said he would put her in jail.
His tweet has since received almost 79,000 retweets and 143,00 favorites.
This is the top RT'd Tweet during the US presidential #debate: https://t.co/L8FiMRbPrm

— TwitterGov (@TwitterGov) October 10, 2016