Petition Against Amazon's Border Wall Halloween Costume
Infuriating Doesn't Even Begin to Describe This Border Wall Costume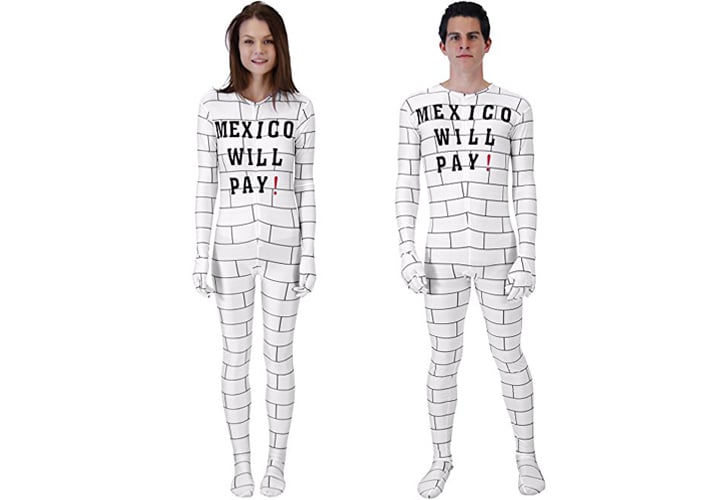 A border wall costume being sold on Amazon has caused some much expected controversy. The unisex jumpsuit by Costume Agent reads "Mexico will pay!" in big bold letters. In response, social activist Jeronimo Saldaña started a petition to remove the distasteful costume from Amazon.
Saldaña made headlines during the election when he reappropriated Donald Trump's famous slogan and created a "Make America Mexico Again" hat. Now, he's behind the petition to get Amazon CEO Jeff Bezos to drop the border wall costume. In his plea, Saldaña wrote, "The Latinx community will not sit idly by as companies like Amazon help to further normalize white supremacy." Adding, "Attacks on our culture and our families will not be tolerated."
The costume has been available online for some time now and was originally added to Amazon on July 15, 2016. At press time, the petition has amassed 70 signatures out of its 100-signature goal.
We've reached out to Amazon for comment and will update if we hear back.