Representative Pete Olson Prenatal Care Comment
A Representative Who Doesn't Get How Sex Works Wonders Why Men Should Pay For Prenatal Care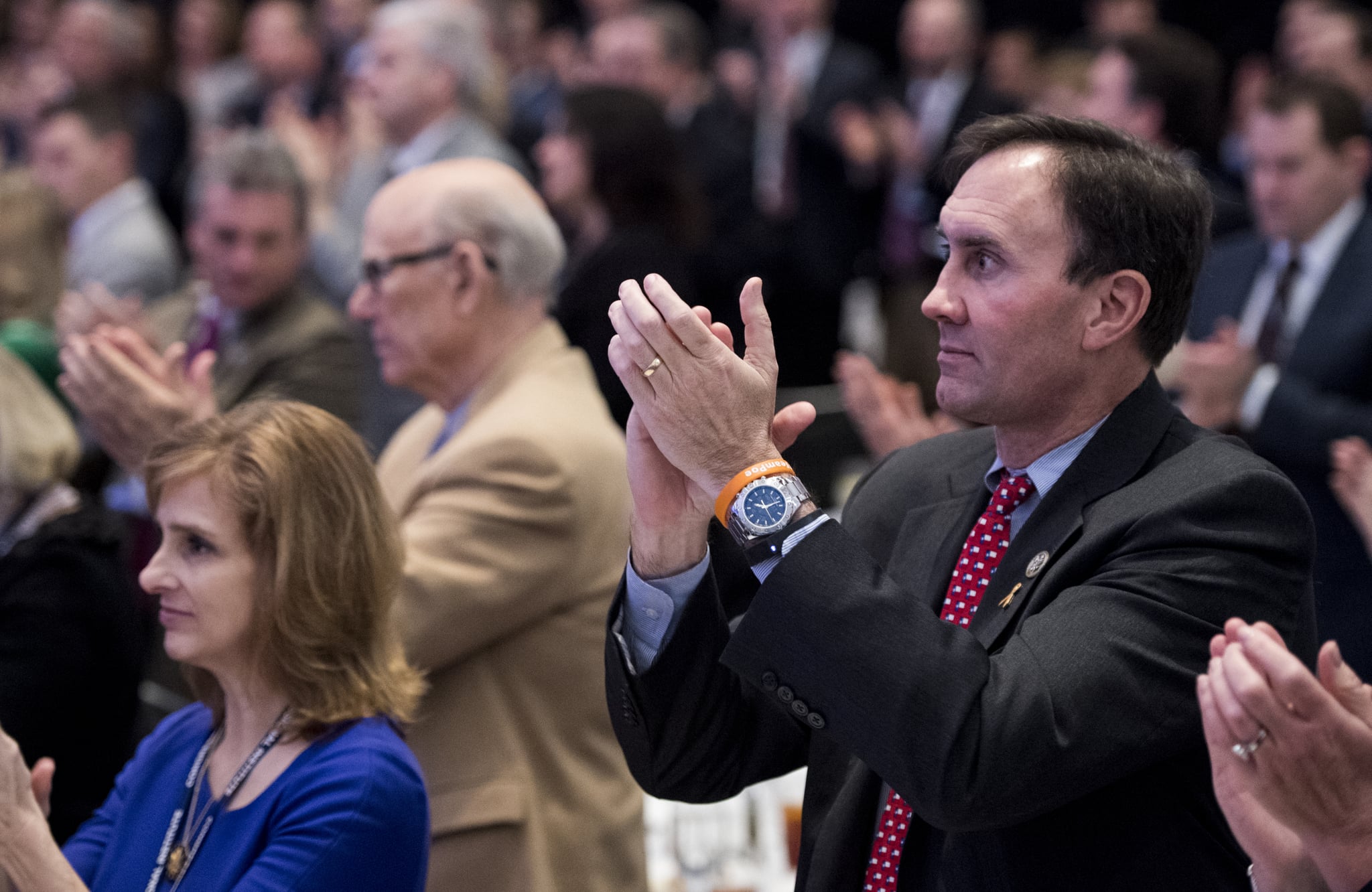 Another day, another congressman who's "pro-life" but doesn't believe in paying for prenatal or maternity care. Representative Pete Olson of the 22nd district in Texas recently went on a radio show and pondered the question of why men should pay for "coverage [they] can't use." Not only does Olson probably need to go back to school and learn a lesson or two on biology and how reproduction works, but he's also a hypocrite when it comes to the sanctity of life.
In an interview on the Sam Malone Show on June 23, Olson spoke about the Senate's healthcare bill, The Better Care Reconciliation Act. Olson had "some problems" with the bill, including that it "still guarantee[s] coverage for 10 essential conditions." Olson's referring to one of the requirements in the Affordable Care Act, which makes insurance plans cover 10 essential conditions, including prenatal and maternity care. Olson laughed about it and said, "We have what's called an X chromosome . . . which means we can't have a baby. Why do we have to pay for that coverage we can't use?" You can listen to a clip of the moment around the 0:57 mark ahead.
NARAL Pro-Choice America tweeted about the incident and pointed out one important critical fact Olson got wrong: it's the Y chromosome that doesn't let men have children, not the X. Of course, the other contradiction in Olson's message is that he claims to be pro-life but doesn't appear to have any regard for pregnant mothers. Think that's all Olson got wrong? Nope. The new Senate healthcare bill would allow states to waive these essential benefits, anyway.